Joy Soriano
Joy has been a vegan for over 20 years. She's…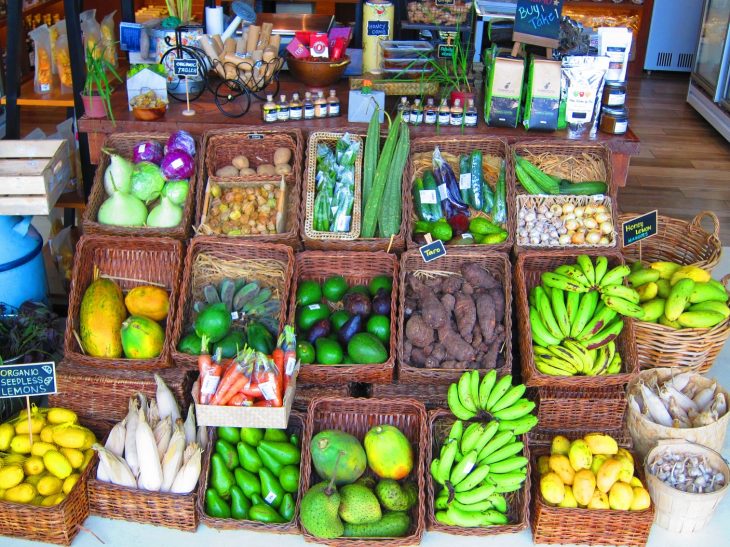 We're all connected—no matter how hard we ignore the concept.
Every choice we make will have consequences, some far more extensive than others. And the most basic of decisions will have a rippling effect that could hurt or help.
The choice is up to us.
The Power of Food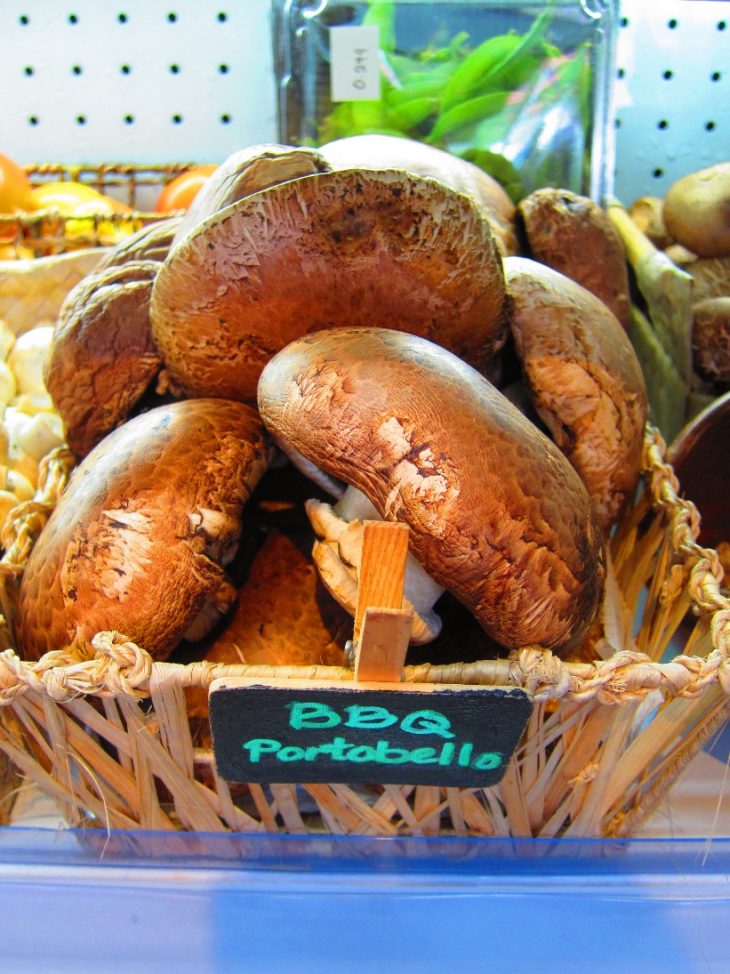 There is an entire backstory that goes into the production of our food, from the fried chicken you get at your favorite fast food chain, to the fruit you pick up at your supermarket. Every food product is a representation of animal suffering, worker exploitation, and environmental damage.
That's some pretty serious stuff, right?
Too much to even think about when all you want to do is get some lunch before heading back to work. But if you really want to change what goes on in the world, or even in our own backyard, you can't not think about the "serious stuff."
A simple act like eating can help you become part of the solution, instead of an unwitting contributor to a problem — if you try.
A Small Price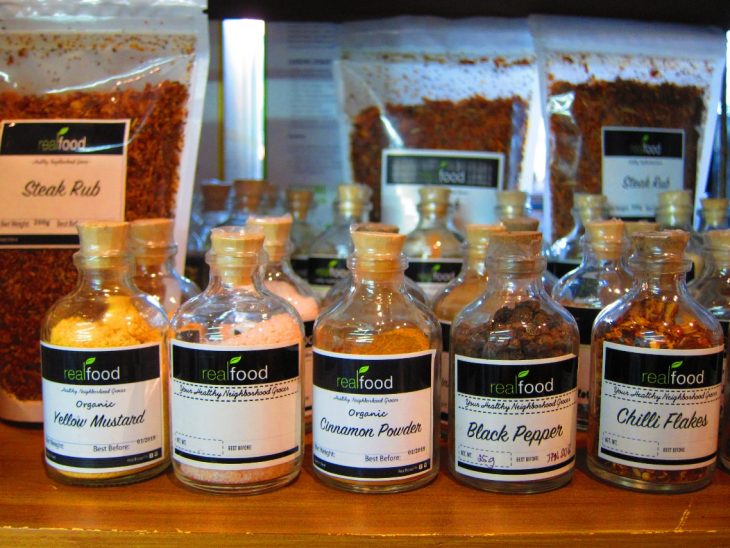 If you're reluctant about making ethical food choices because of the price tag, know that there are affordable options now.
Admittedly, a vegan diet isn't cheap; some days when I forget to pack lunch or crave vegan dessert, it becomes a posh diet. These days, I need more modest spending.
Fortunately, I've discovered this little grocery store in Molito Alabang called Real Food, which does free Sunday deliveries in the area, to Makati, and Pasig (there is no minimum purchase—yet). Here, I can come in with Php1,000 and leave with five or more items. At another health food store I used to frequent, I'd walk out with just two items and small change to my one thousand bill.
But the Alabang grocery store helps you do more than get more food with your budget.
Real Food is true to its name, in that it offers organic produce and healthy packaged items while supporting small, local farmers and food producers. There is fundamental respect here for the people who make the food, who need the food, and for the environment that grows the food.
In One Good Place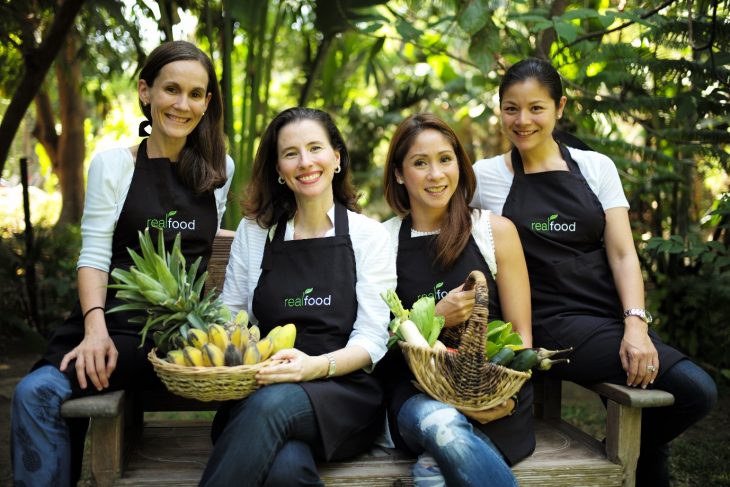 Real Food is the concept of Nicole Fandiño, who takes care of sourcing every product that goes on the shelves of the neighborhood grocery. Nicole, like most moms, wanted to get every bit of organic food she prepared for her family in one place, from the eggs and milk to the free-range chicken. She found no place, so she put up one this year with three other moms: Honey Almendral, Katrina Mañosa, and Bea Lhuillier.
Today, Real Food is the place for all things organic, gourmet, and the best of what local food producers offer.
It will have what you need, if you're a vegan or vegetarian, follow a gluten-free diet, or need "clean" food to fight cancer and other illnesses.
What Can You Get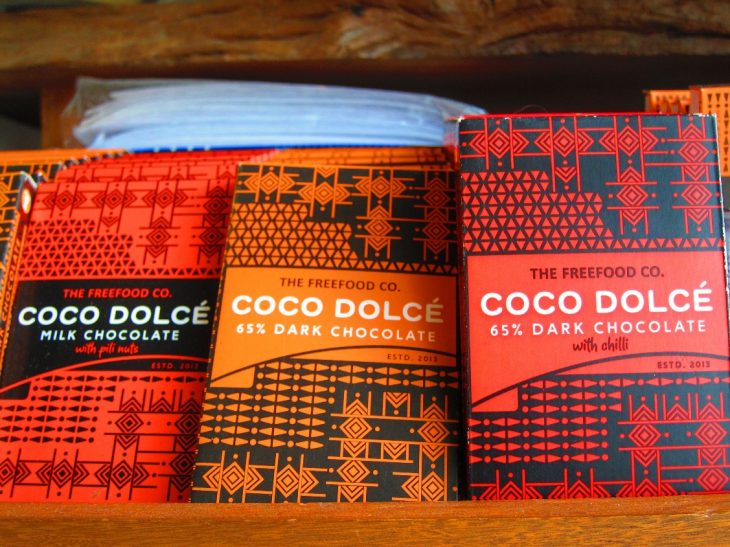 The store's products come from different corners of the country: Abra, Bukidnon, Palawan, Pangasinan, Laguna, Surigao, and elsewhere. Small-scale food producers also come from Manila.
Vegan products include truffle cheese sauce, egg-free mayo, mushroom sauces, mushroom chips, dairy-free pasta sauces, vegan ice cream, dark chocolate, vegan cookies, toasted coconut chips.
You'll also find health food supplements, fruit and herbal powders, super food juices, and an abundance of organic produce. The store is also home to surprising discoveries like gooseberries, local seedless lemons, mushroom beer, locally distilled vodka, duhat wine, makopa wine, and little gems like calamansi marmalade.
See Also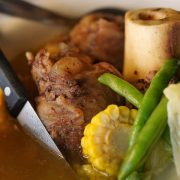 Yes. Mushroom beer, which is my next mission.
"We have so many awesome products," Nicole says about the country's resources, "and I realized most of it is just about packaging. The product is really good but the packaging just doesn't translate to what you think you're looking for."
So, the store helps suppliers who need guidance with developing packaging.
When it comes to sourcing vendors, Nicole says they recognize the difficulty of getting an organic certification, which can prevent small-scale farmers and producers from delivering good food to market. Instead of getting caught up in certification, Real Food gets to know its suppliers.
"We know all our suppliers. We know all their stories—it's all coming from a good place. . . when you meet a farmer who tells you 'My child was diagnosed with autism and after doing research I realized how important the quality of food was . . .'  so he learned about organic farming, started raising his own food for his family. It's people doing the best they can—for us, it's already better than what's available in the market."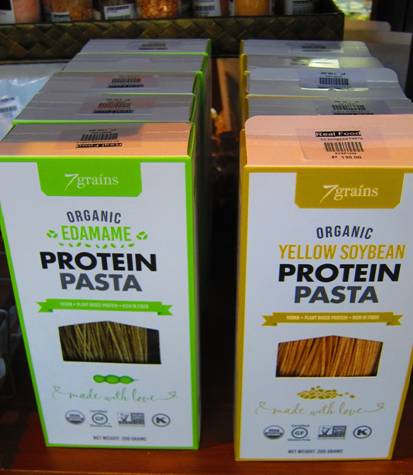 Everything we do affects other people—other species. The simplest act of shifting to ethical food choices today can and will allow you to create a ripple effect that helps the future.
The choice is up to you.
The choice is up to you.
Real Food, 13A Molito Lifestyle Mall, cor. Madrigal Ave., Alabang, Muntinlupa City 772-0131.
Joy Soriano
Joy has been a vegan for over 20 years. She's done a wide range of stories for magazines, from music and movies to business and culture matters. She continues to write professionally to this day — like, right this very minute.