Nikki Uson
Nikki is a petite marketing copywriter by day, unicorn-chaser by…
Okay, I'm not going to lie. I'm the type of person who makes every occasion, big or small, a reason to "treat myself." I mean, after all, I'm worth it, right? Right now, my latest reason is making it to the halfway point of the year. I think that's a pretty big feat, given everything that's been happening the past few years/months.
Luckily for me (and for you), a lot of brands seem to agree that the year's halfway point is a momentous occasion, making it easy for us to shop on a budget. I've done a lot of the heavy lifting for you and scoured my favorite brands' websites to give you the items you shouldn't miss out on.
Zara
This beloved Spanish brand never fails to deliver. As it transitions from its spring/summer to autumn/winter collection, it's put a lot of striking and trendy clothing up for sale.
Draped Dress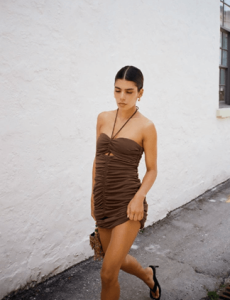 This little draped number is giving me major Cassie-Howard-in-the-NYE-episode meets Hailey Bieber vibes. Perfect for nights out or lounging by the pool.
Cropped Corsetry-Inspired Top + Matching Ruched Mini Skirt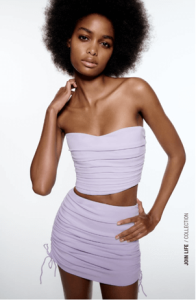 Matching sets make dressing so easy and effortless. Lucky for us, this cute Very Peri number is at 40% off right now!
Vinyl High Heel Sandals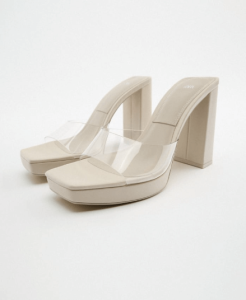 Vinyl shoes have been having a major moment lately. Live out your Cinderella dreams and get Zara's iteration of the popular trend for less than P1,500!
Quilted Crossbody Bag with Bead Detail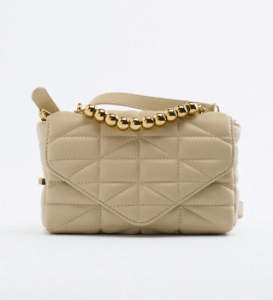 Add a touch of sophistication to your looks with this quilted crossbody bag. You can use as a sling bag or even as a tiny handbag by removing the long straps and holding it by the bead handle instead.
Love, Bonito
Designing for the key moments and milestones of a woman's life, Love, Bonito's comprehensive assortment features stylish and comfortable pieces for the modern Asian woman at home, work and play. Love, Bonito is the largest vertically integrated, omnichannel women's fashion brand in the region today. We remain committed to relationship building and nurturance, imbuing soul into innovation with thoughtful design and dedicated community outreach.
From June 3-12, LBCommunity+ members can look forward to a 10-day non-stop shopping marathon. To sweeten the deal, customers who shop more get to enjoy greater discounts!
a minimum of US$75 (or roughly P3,950) in a single receipt gets you an additional 15% off the total bill
a minimum of US$100 (or roughly P5,270) in a single receipt gets you an additional 20% off the total bill
Auria Shawl Collar Padded Blazer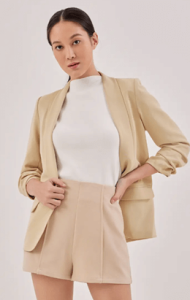 Heading back to the office means having to stock up on office-friendly clothing. This chic blazer can be worn with a flattering pair of trouser for office OOTDs or dressed down with shorts and a basic tee.
Landry Textured Crossover Top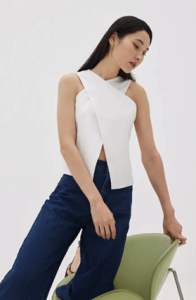 The smallest details can make the biggest difference. The stylish crossover neckline makes this basic top look effortlessly elegant. This cutout in the navel area means it can keep us cool even in the harsh and humid months!
Kaleni Padded Plunge Maxi Dress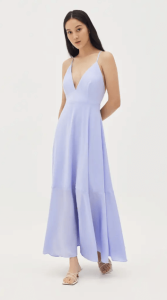 This padded maxi dress is perfect for the girls who love to brunch. Breezy and versatile, it can also be worn to the beach or even to a garden wedding.
Shanae Gold Rectangular Pearl Earrings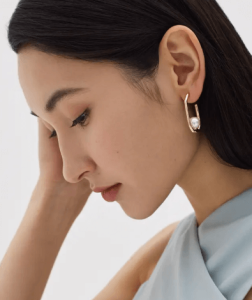 See Also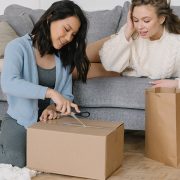 If you're on the hunt for a pair of everyday earrings, look no further than the Shanae Gold Rectangular Pearl Earrings!
Mango
Mango, another high street clothing line from Spain, is known for their clean lines and affordable prices.
Braid textured sweatshirt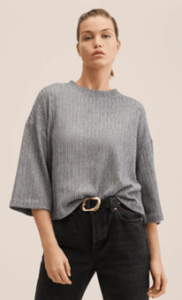 The rainy season is here, for better or for worse. Make sure you still look cute with this cozy sweatshirt from Mango.
Ribbed knit cardigan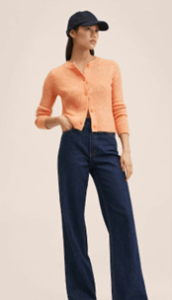 Cardigans are perfect to layer with or even wear on their own. This classic one from Mango is currently at 35% off and is available in different colors.
Vinyl high sandals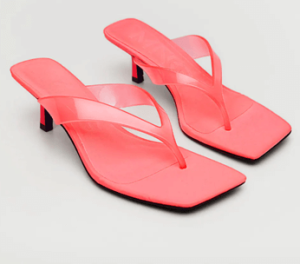 As you may have noticed, Y2K fashion is in one more. And you can't complete your 2000s aesthetic without a dainty pair of kitten heels!
I hope you found these pieces are irresistible as I did! Before adding them to your cart, however, make sure you practice safe online shopping habits. Happy shopping!
Nikki Uson
Nikki is a petite marketing copywriter by day, unicorn-chaser by night with a thirst for exploring the big world.