Justine Lubag
Justine is a Slytherin who loves cosplay, horror fiction, and…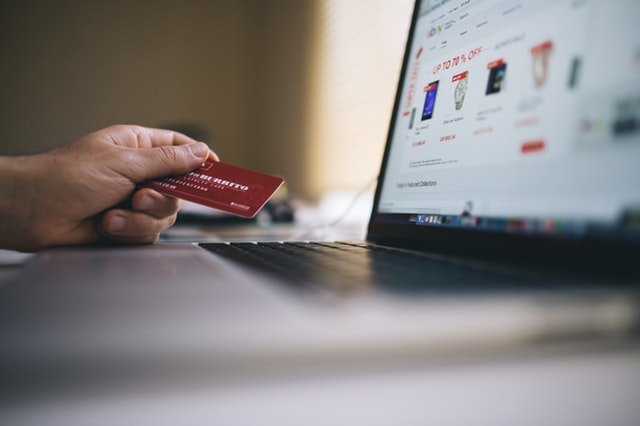 The first time I shopped online, it was for a laptop sleeve. No physical stores I visited had a sleeve small enough for my laptop, so I found a local online store that sold sleeves in the right size. The product came earlier than expected, the quality was good, and it was the only sleeve I ever needed throughout my laptop's lifespan.
In spite of the dangers my parents thought, I realized how convenient online shopping was and continued to scour the net for good deals when I couldn't find what I needed in regular stores.
But that's not to say that I've never experienced my fair share of disappointing finds, low-quality products, and ending up feeling like I didn't get my money's worth when shopping for things online. With over years of experience in online shopping, I've learned how to manage my expectations and play it safe with these tips.
Buy from Trusted Sellers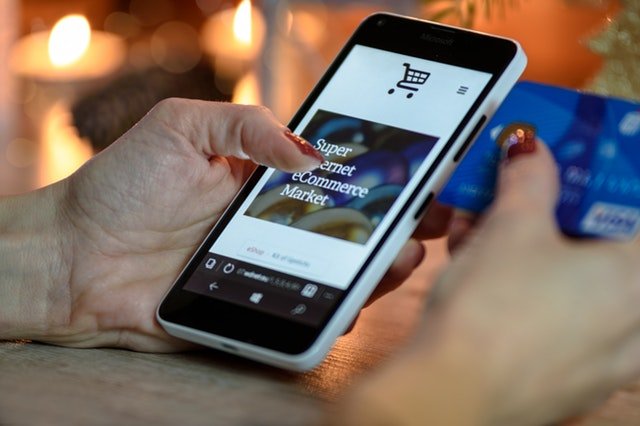 I'm very particular about where I shop online. If you go on Facebook, you'll find they have a Marketplace feature where people sell random products, usually whatever is trendy. I don't feel comfortable shopping here because 1) I don't know who these sellers are except for the fact that they're located near me; and 2) Facebook doesn't really give you a sense of security when shopping there.
Take a look at this example. One glance at my Marketplace feature, and I can already spot fake items.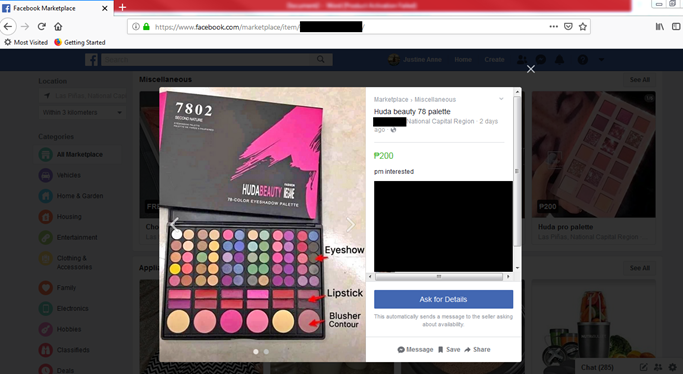 Huda Beauty products cost more than just P200 or roughly $4. One look through the brand's website shows that the palettes' prices start at $36 or at about P1,900. Even more suspicious is the fact that this 78-color product doesn't exist on the brand's catalogue. The font used to write "Huda Beauty" is already a dead giveaway.
When I shop, I only buy from select groups or websites. When shopping from sellers, I always check to see if we have mutual friends or if we run in the same circles. I use apps, such as Lazada, Shopee, and Carousell knowing some things may be fake, so I always look at the product and seller reviews.
One time, I ignored poor reviews for a budget wireless earpiece thinking those were just reviews of people who demanded high-quality from something so cheap. But then I bought it. And realized it was as bad as they said and felt cheated, too.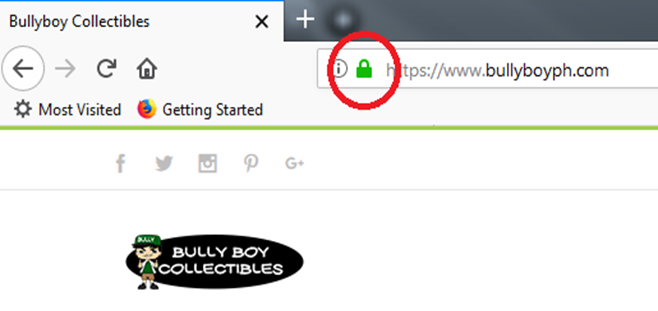 On the chance that I need to shop at other online stores, I usually do so with a referral of a friend. Pro-tip: when shopping online, always look for that lock logo beside the URL. It means that the website is secure and trustworthy, especially if you're sending out sensitive information, such as your address or your credit card number.
Opt for Cash on Delivery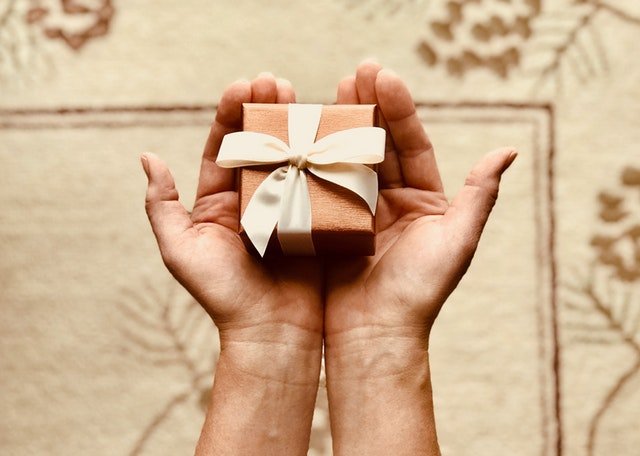 Ever since my parents found out that I've been shopping online, they've asked that I practice paying with COD so I still have my money until the product arrives. Sometimes, however, this option isn't available for some sellers, so I still pay with PayMaya, bank transfers, or remittances. Because I'm careful where I shop, I've never get scammed and not receive anything after paying.
But I recognize that the risk of losing your money for a package that will never arrive is still there. It's why, when it comes to items priced over P1,000, I opt for COD. Sure, it's a little inconvenient when the delivery man arrives and I don't have exact amount or they don't have change, but it helps me ensure that I'm not risking anything by sending a stranger money and not get anything in return.
Beware of Clothes Shopping Online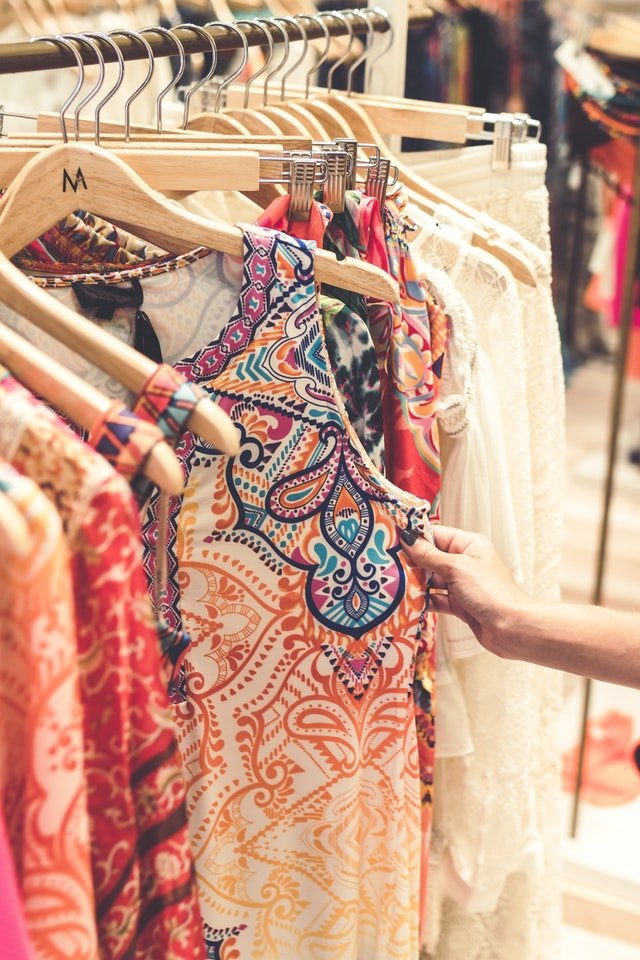 My first international purchase was this swimsuit I bought from Lazada, which was shipped from China. It was a tankini with a colorful tribal pattern on top and then a choice of red, blue, or black flare. I chose the red one. But when it arrived, I was disappointed because the red looked more like Ronald McDonald's hair than the maroon that was used on the display photo.
I've read horror stories of people shopping for clothes online, and I never imagined I would become one of them.
I don't know about other girls, but for curvy girls like me, shopping for clothes also gets tricky because you can't try them on. I'm a 2XL in Forever 21, a 1X in Torrid, and then a 4XL in Divisoria bazaars. It's easy to get over the various size standards with a measurement chart in the product, but often, some sellers just say "plus size, fits up to semi-XL" and think that's enough information for buyers.
Clothes are arguably one of the hardest things to buy online because we don't get to see if something fits us or if it even looks good on our bodies. When I buy second-hand clothes from Carousell or sellers in my university, I send them a message "WW." For those new to shopping, it means "When worn?" The sellers send a picture of themselves wearing it, giving me an idea of what it looks like when worn. For new clothes, I look at the model wearing the product.
In both cases, I learn how to manage my expectations and then decide whether it's worth the risk of purchasing it. I know my body – lumps and flaws included. I wouldn't buy clothes that looked tight-fitting because I wouldn't feel comfortable, and that isn't my style. If it's something I know I can find in physical stores, it's safer for me to buy there instead.
If the Deal is Too Good to Be True, It Probably Is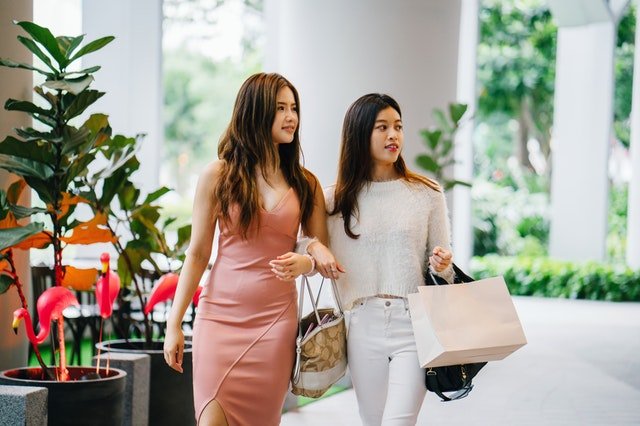 I've seen deals that are extremely sketchy. Back when Aztec Secret Indian Healing Clay was trending and going out of stock in Healthy Options, a bunch of sellers decided to capitalize on it. Those who bought large amounts of Aztec clay and re-sold it in smaller amounts seemed legitimate, but those who were selling the big containers at P200 were highly suspicious.
In BeautyMNL, Aztec clay currently sells at P525 for a regular-sized tub. Back when it was popular, it would have cost about P600 to 700.
Buying a product for a price less than half its average selling value on the market seems like the ideal dream for people trying to get the best value out of their money. But sellers aren't selling for charity; they're selling to make a profit.
No right-minded seller would ever sell a product at half the price unless there was an unwritten caveat. And when it comes to online selling, a product sold less than its average value usually means it is already used or it's not the real deal.
Do your research when looking for deals. When shopping for makeup, for example, check BeautyMNL, Sephora, Althea, or other online stores and compare prices. Price isn't a guarantee that buying from resellers will get you legitimate products, but if someone is selling makeup at a fraction of its real price, it's probably something you don't want to slather on your face.
Online shopping is becoming a more common practice because it's convenient and you can find deals online that you might not be able to find in physical stores. However, it poses a risk when you're buying based on pictures, texts, and videos of the product before actually holding the product itself, so it is best to play it safe and be smart about your shopping practices.
Justine Lubag
Justine is a Slytherin who loves cosplay, horror fiction, and puns. She is the certified favorite human of her dog, Pud.