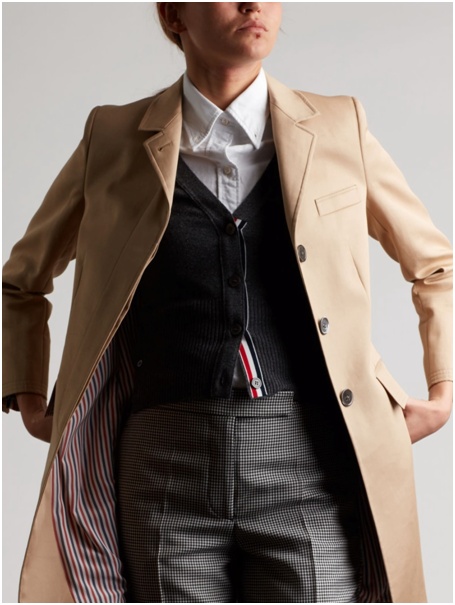 The Philippine Atmospheric, Geophysical and Astronomical Services Administration (PAGASA) has declared the rainy season has begun. This means it's time to bring out the jackets that have been staying at the back of your closet throughout the summer.
Layering is my personal favorite when styling. It allows me to spice up even a basic t-shirt and jeans ensemble. Staying in Manila, however, makes it challenging for many to layer clothes without compromising their comfort.
I understand the struggle because the current weather keeps changing.
Some days, it's very hot in the morning. But the temperature drops in the evening, or it's the other way around. Since the rainy season has arrived, expect downpour from time to time.
Here are four ways you can layer clothes in this changing weather:
1. Wear a light cardigan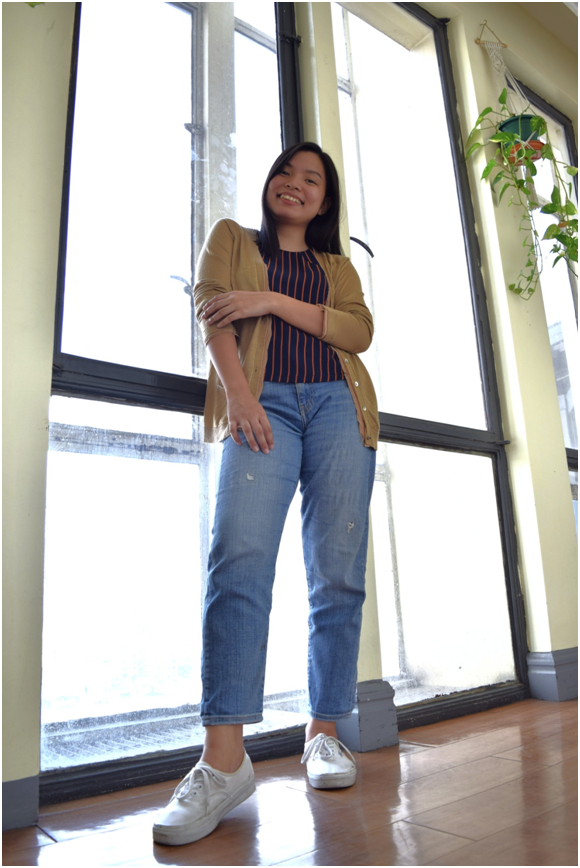 Geri's laidback back outfit is an easy way to layer this season. Her tan cardigan complements her navy top with orange stripes paired with light-wash mom jeans. If you're brave enough like Geri, a pair of white sneakers will complete your look. Cardigans are a comfy cover-up when the weather gets chilly. They also go with almost anything, that's why it's good to have them in your closet.
2. The classic denim jacket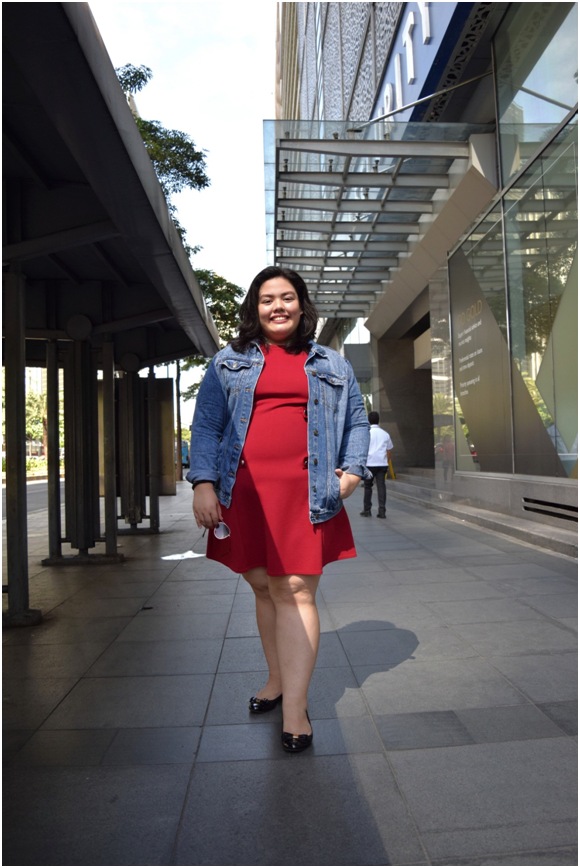 One of my favorite fashion pieces is a denim jacket. I have at least three of them. Like the cardigan, it's versatile and goes well with other different outfits. On Justine's outfit, the denim jacket gives contrast to her feminine look. The red dress is already making a statement, but the jacket tones it down and provides cover up when the temperature drops.
3. Pull off an athleisure look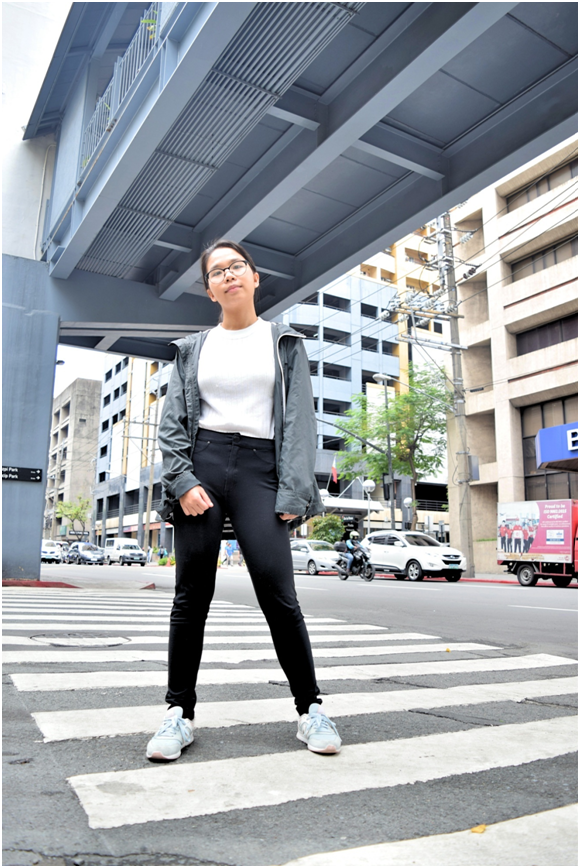 A windbreaker is a must-have for the rainy season both for aesthetic and practical purposes. They are lightweight and easy to pair with other outfits. The windbreaker enhances the silhouette of Chrys's black and white ensemble while keeping it comfortable.
4. The Office Chick Look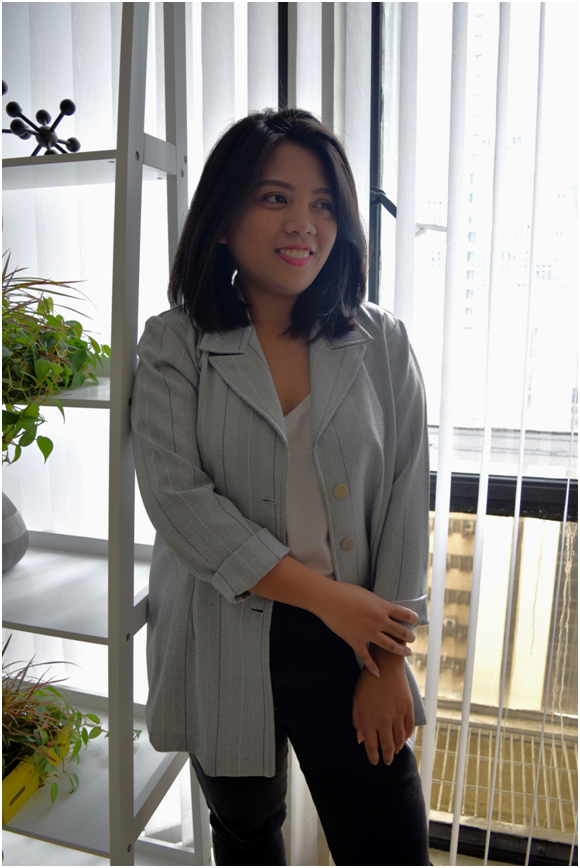 Finally, suit blazers are a safe way to layer during the changing weather. It's a perfect way to level up your outfit if you're feeling lazy to dress up for work. Here, Kat is wearing a gray houndstooth blazer over a white tee and a pair of black jeans. She doesn't look overdressed, but she's not underdressed either.
It's frustrating when your outfit doesn't suit sudden weather changes. It will either leave you shivering from the cold or perspiring from the heat. Make sure to check the weather forecast before deciding what to wear for the day. It may not be 100 percent accurate, but it helps you set your expectations.