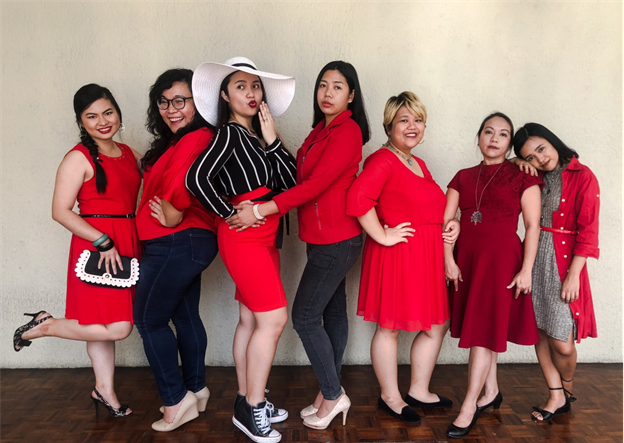 December is right around the corner, and the halls are decked in red and white Christmas décor.
At Modern Filipina, we believe that anyone can dress up and join the festivities without looking like Santa Claus or a human candy cane. So we've put together some red hot outfits to inspire your holiday wardrobe.
Some of the outfits are perfect for the office or a party with the girls. Some are just right for more casual days out or when you're feeling a little edgy.
Red in Every Shade
These ladies definitely know how to dress up and rock red outfits without looking like they're dressed up for a Christmas Day photoshoot with the family — not that there's anything wrong with that.
Krizzia rocks her red dress with matching accessories and a black and white purse; she is definitely ready for any holiday event, from an office party to a family get-together: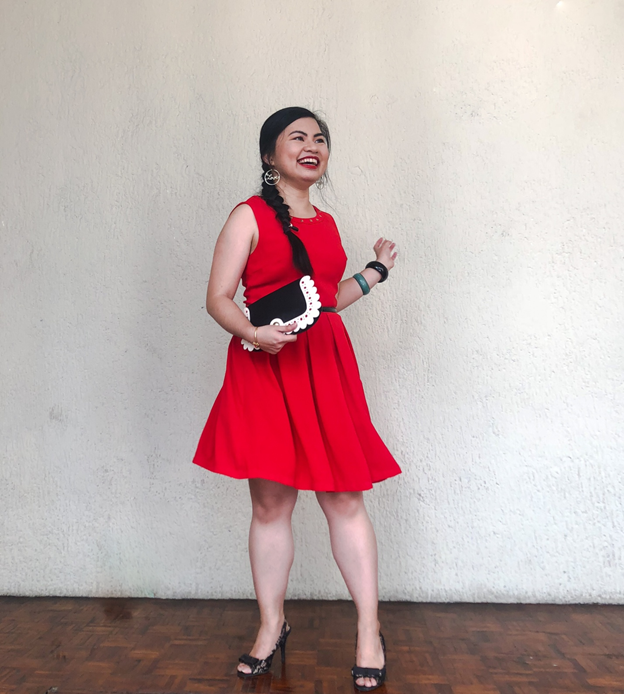 Peri gives us a different take on how to work a red dress. She shows us that the right accessories can turn a simple piece into a classy everyday outfit: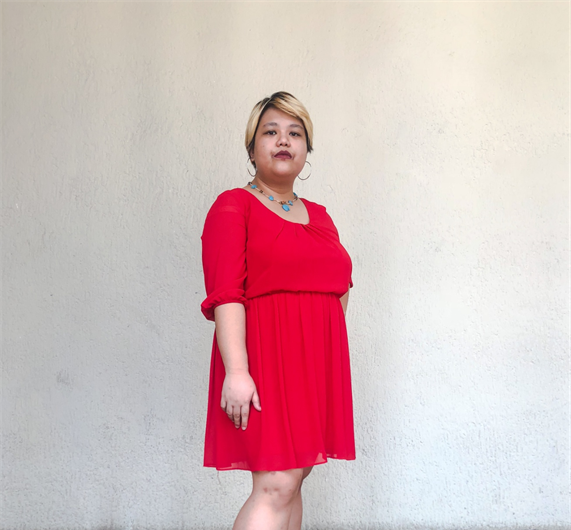 Karess reaffirms the idea that simplicity is beauty. She caps off her look with a chocolate brown floppy hat and a sunny disposition to brighten up a simple jeans-and-top getup: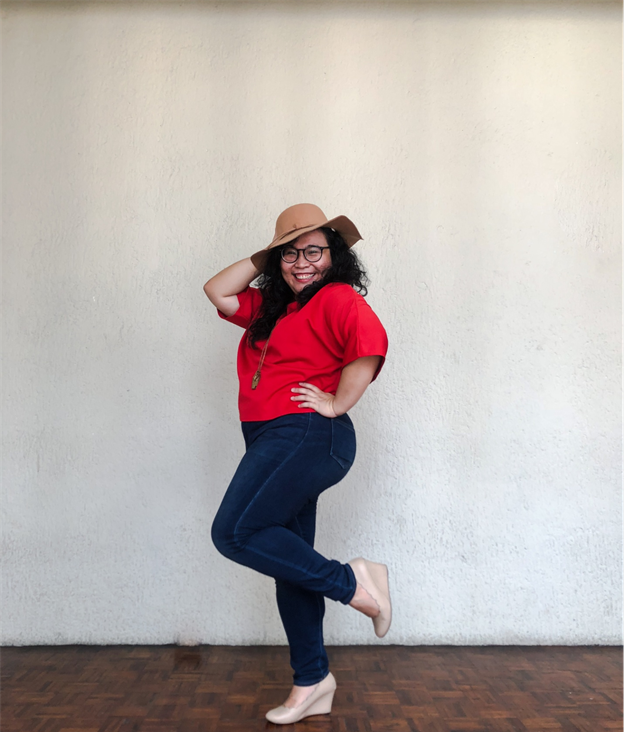 Nyj steps her game up with a red cotton blazer and a pair of sparkly pumps. By adding color to her smart casual attire, she is ready to spread the holiday spirit anywhere she goes: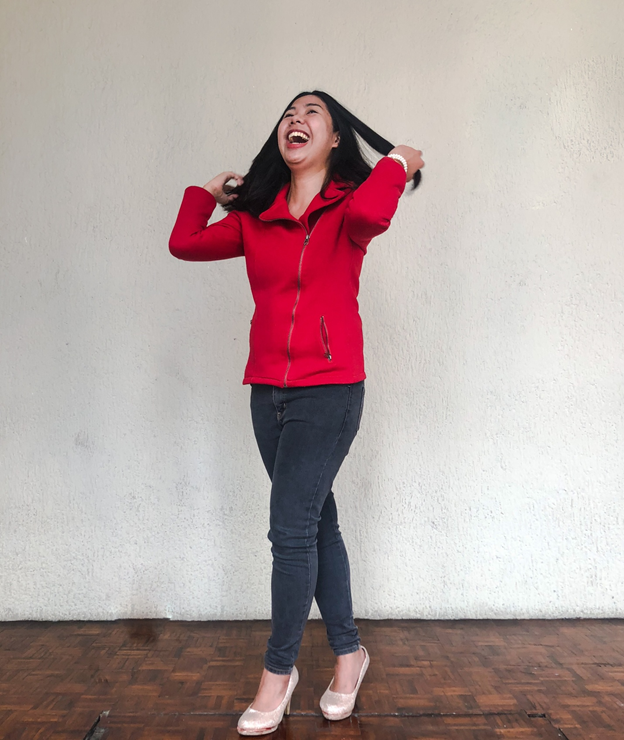 Pauline adds life to the quintessential blouse-and-skirt office attire. With a striped top and a red skirt, she is festive, edgy, and office-ready. She even has a hat to match: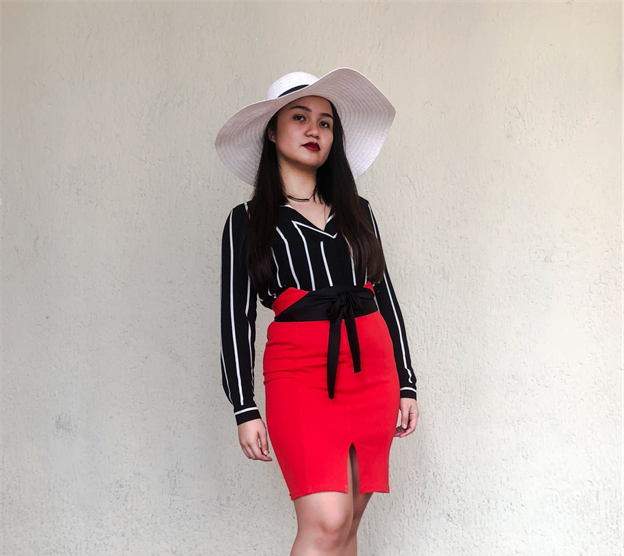 Sherna layers a red button-down dress on top of a grey shift dress to look a little more festive at work. The red belt is a nice detail that completes the outfit: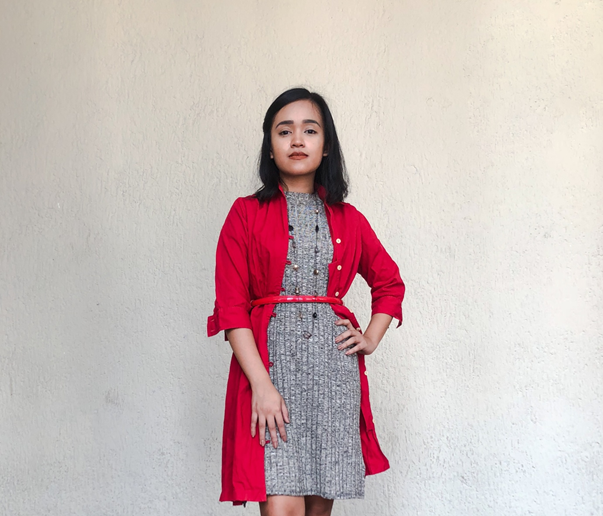 Finally, May is the exact definition of a lady boss with her burgundy dress and an eye-catching necklace. She keeps it modest with black low-heeled shoes.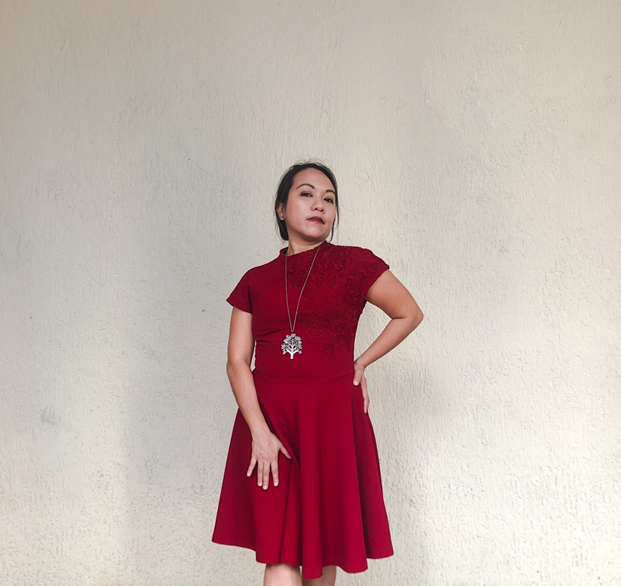 These aren't the only ways you can dress up in red during the holidays, though.
Rockin' Red: It Can Spark Revolutions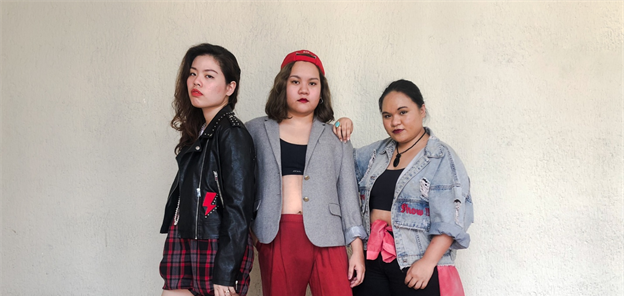 Who says you have to wear a dress and heels to look great? At Modern Filipina, we've proven that girls can look stunning even when we stray from the quintessential girly outfits.
Comfortable can be fashionable, too. For a festive flair, I threw on a red bomber jacket over black jeans and a black sports bra. A simple necklace completed the look: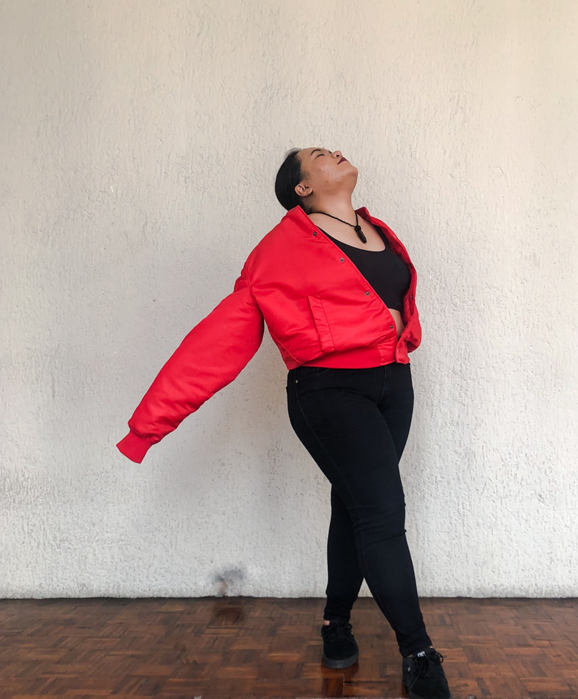 Kat takes it a step further by throwing on a gray blazer over a black bralet and red pants — the boots are worth mentioning, too. The ensemble is as comfy as it is edgy: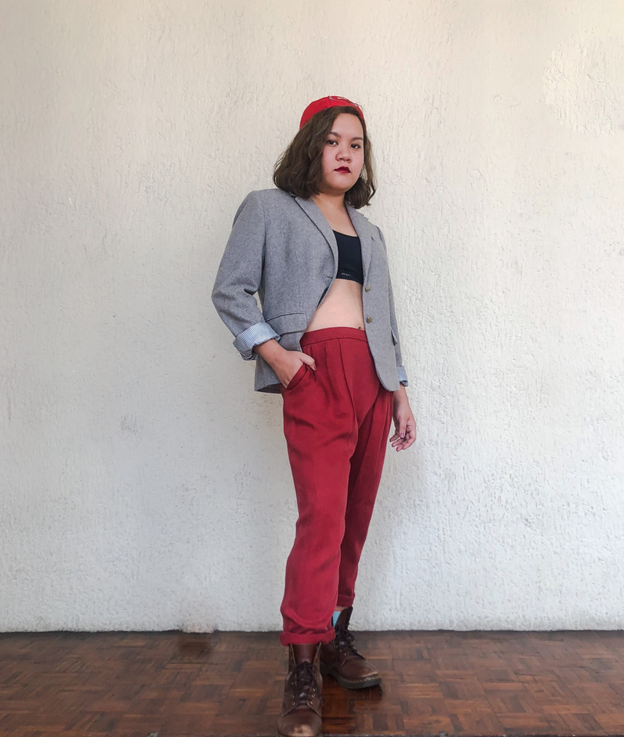 Ashley goes all out in red plaid shorts and a leather jacket — it isn't an outfit that we often see on the streets but it works — with the right attitude. A string of pearls softens the look.
Are you getting any ideas already for how you want to dress up this season?
Which style best describes you? Which one are you willing to try out? This holiday season, dress up in red outfits every day. With the right balance of accessories and personality — and the color scheme, too — you'll look festive without going overboard.
In This Red Corner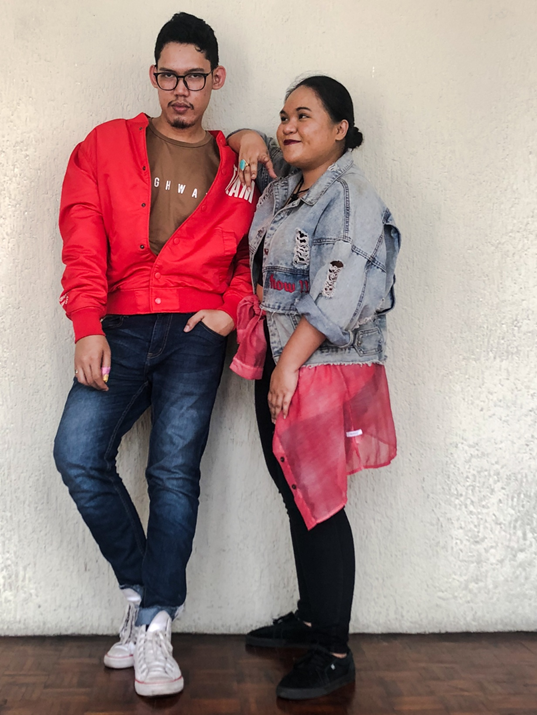 Massive thanks to our photographer Rick Formalejo for getting everyone in the mood, and for letting us borrow a few of his outfits, too!  How does your Christmas outfit look like? Don't forget to share it with us!