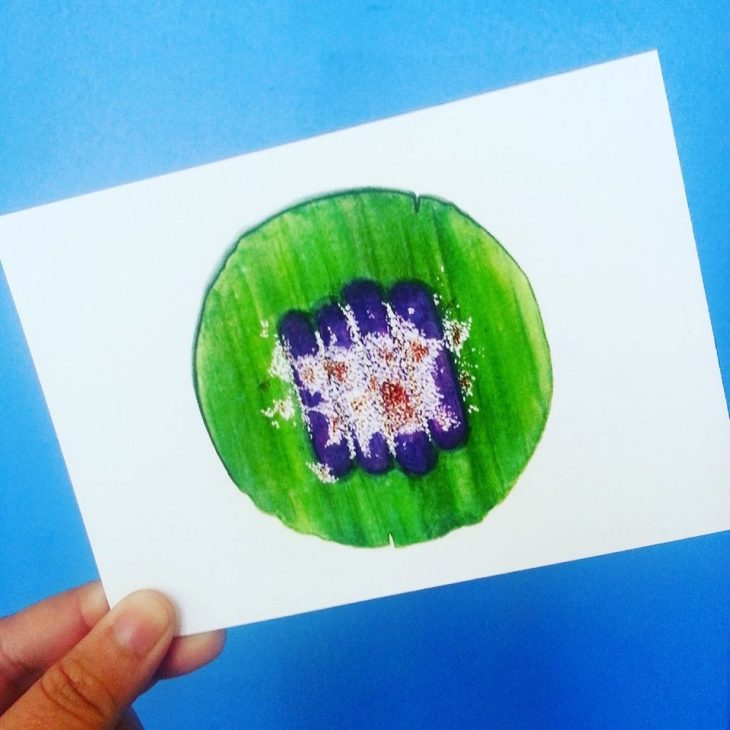 Now that we're only a few weeks from Christmas, it's time to turn the spotlight on one of our favorite kakanin this season — the puto bumbong! This purple-colored sticky rice cake has become a staple treat during the holiday season.
So, even though the traditional simbanggabi hasn't started yet, we can now see stalls serving puto bumbong near churches. Some restaurants have also begun to highlight their own take on this delicacy in their menus. So, if you find yourself craving for this sweet, sticky treat, you can possibly find a seller near your area today.
But, if you want to have the best-tasting puto bumbong in Manila, my sister and I (by the way, we're from the province of Rizal—the home to some of the most delicious puto bumbong in the country) have round up a few places you should check out:
San Roque, Marikina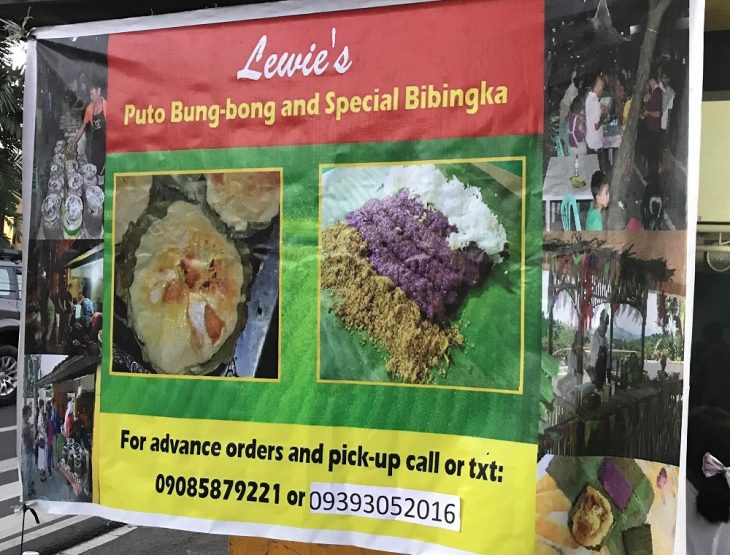 Just a few steps away from Our Lady of the Abandoned Parish Church, you will find the humble stall of Lewie's Puto Bung-bong and Special Bibingka. The store cooks its puto bumbong using the traditional bamboo tubes and steamer and serves it with margarine, shredded coconut, and brown sugar. Lewie's puto bumbong (P40) may not look extraordinary, but the taste is superb. It offers perfect sweetness and other flavors that are comparable with the classic puto bumbong you'll only find in provinces like Bulacan, Cavite, and Rizal.
Here's a photo of my sister who hurriedly took a bite of Lewie's puto bumbong: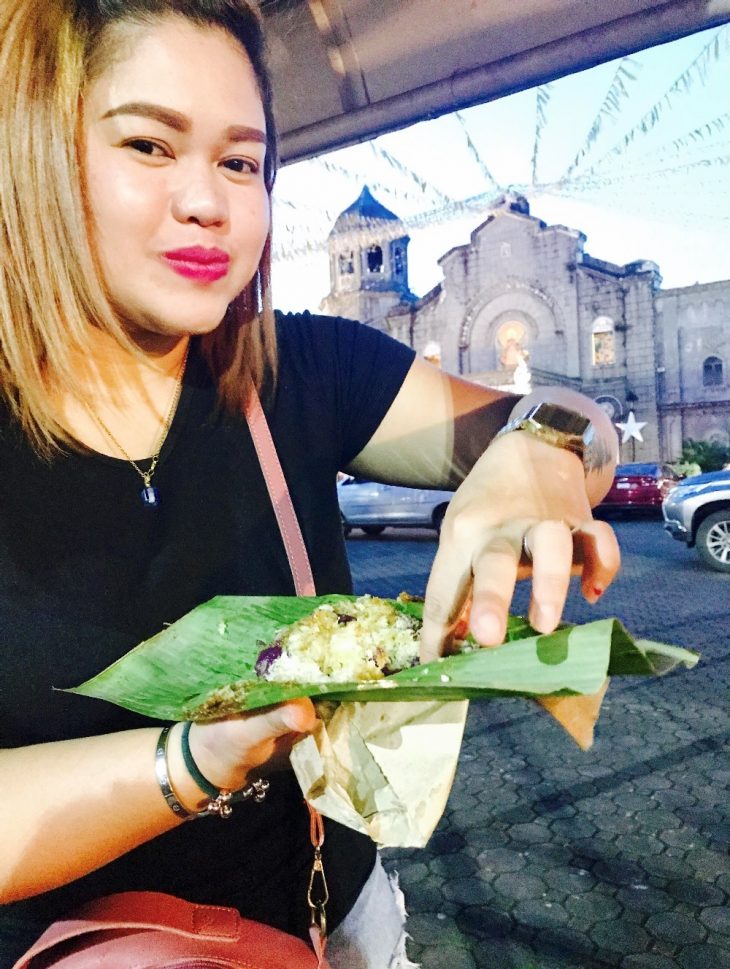 We also found another delectable puto bumbong in San Roque. We simply took a five-minute ride from Our Lady of the Abandoned Parish Church, and we discovered a strip of puto bumbong stalls along Nicanor Roxas Street.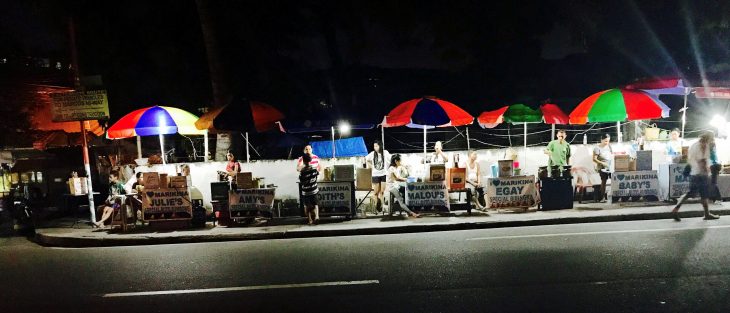 We bought an order of puto bumbong (P30) from one of the stalls and tried it. The treat is topped with margarine, shredded coconut, grated cheese, white sugar, and a sprinkle of brown sugar. It offers a perfect balance of sweetness and saltiness, thanks to the cheddar cheese. And, unlike others we've tried before, this one is not too chewy.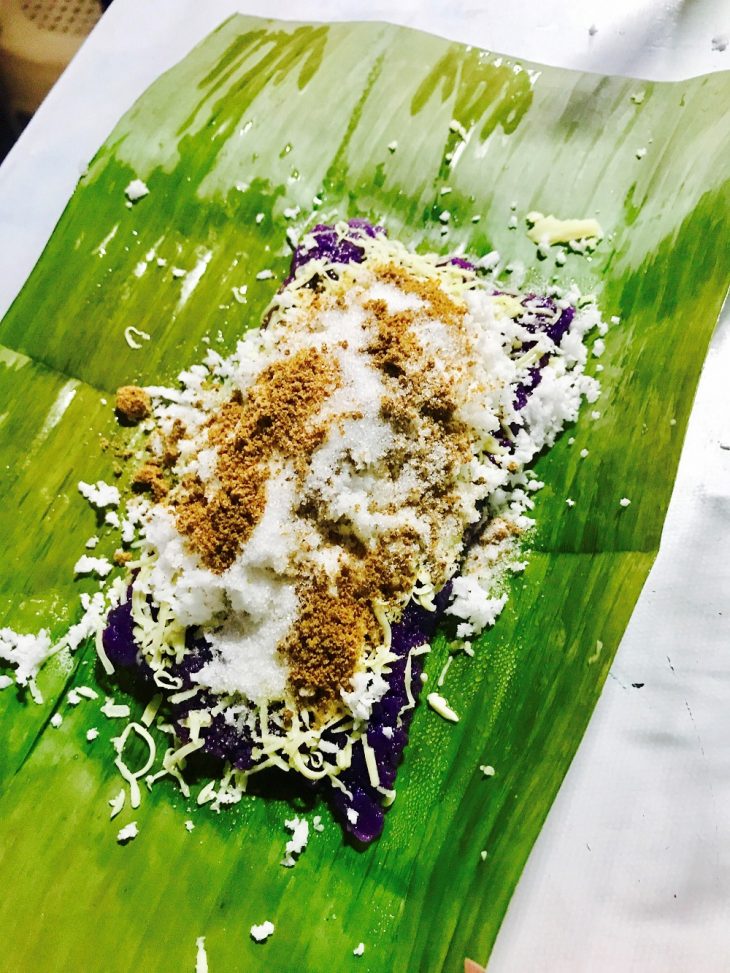 Café Via Mare, Quezon City
When you talk about restaurants that offer puto bumbong, Café Via Mare will definitely come up. So, from Marikina, we drove to Timog Avenue in Quezon City to taste this most talked-about puto bumbong in town. Café Via Mare's puto bumbong (P80) is served with shredded coconut, grated cheese, and muscovado sugar on the side. While the presentation is a bit underwhelming, it is still a must-try. Plus, with coconut, cheese, and sugar on the side of the plate, you can control how sweet or salty you want your puto to be. It's no wonder that Café Via Mare's puto bumbong remains to be a hit for many diners.
See Also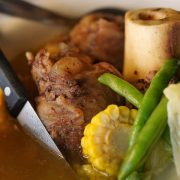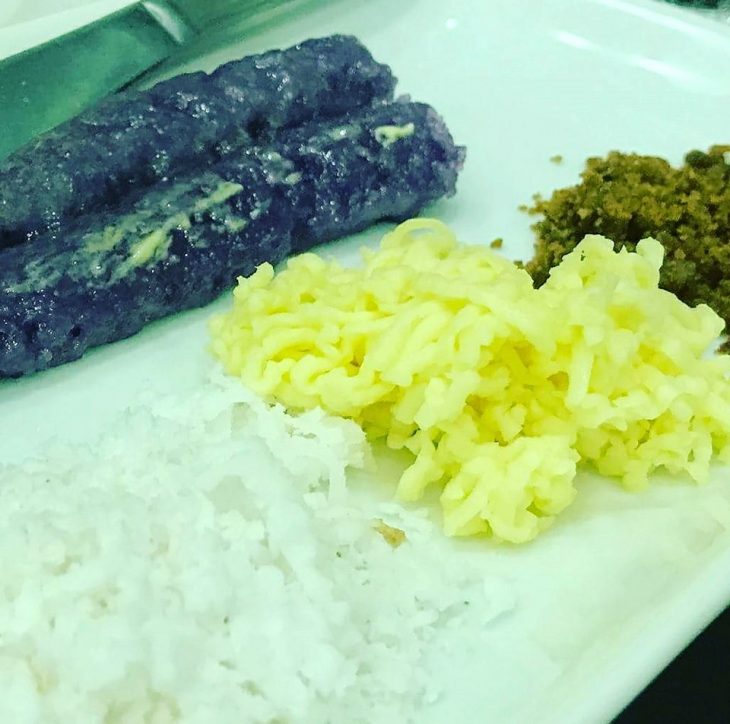 Neil's Kitchen, Alabang
My sister and I wanted to go south and visit Neil's Kitchen in Alabang, as we've heard a lot of great things about this restaurant's unique take on puto bumbong. Unfortunately, we failed to do so. But, it's a good thing that some of my officemates have tried Neil Kitchen's puto bumbong (P250), and they said it is a definite must-try!
After all, it is the only puto bumbong in Manila that is paired with buco jelly and toasted coconut and then drizzled with sweet caramel sauce.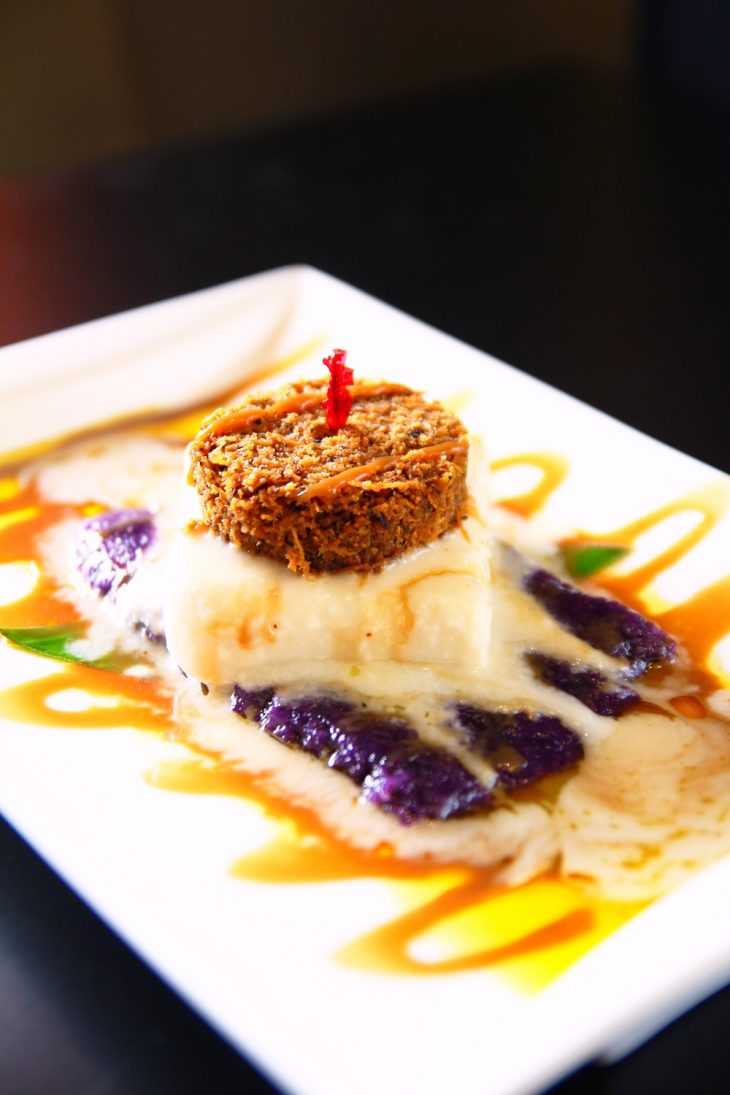 Do you know other tasty puto bumbong in Manila? Feel free to share it in the comment section below.  
Berna Sastrillo
She's a web content writer, a playwright, and the author of the children's novel, Detective Boys of Masangkay: Ang Mangkukulam.