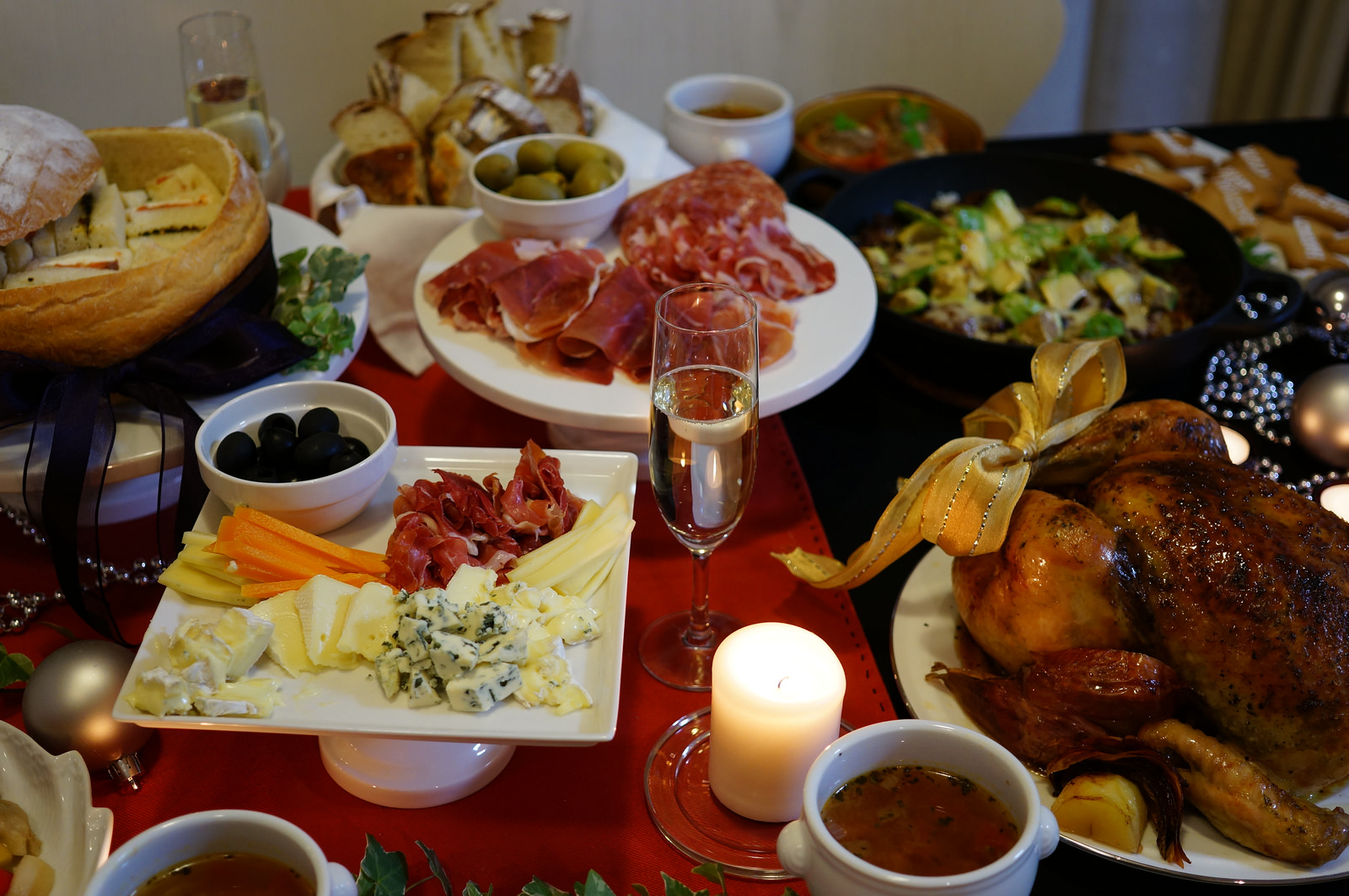 In my family, Noche Buena and potlucks are always festive. The standard fare was lechon, glazed ham, roasted chicken, and trays of homegrown dishes, heirloom recipes, and a whole table for dessert. Given the laid-back lifestyle in the province, food planning and preparation lasted for days leading up to Christmas Eve.
Having lived in the city for years, I found that it's not always easy to recreate this tradition here, given how busy people are. But whether you have little time or skills to whip up a feast, you can still give your family a memorable Noche Buena by having meals delivered to your doorstep. Stop stressing out and let these restaurants and stores take over.
Lechon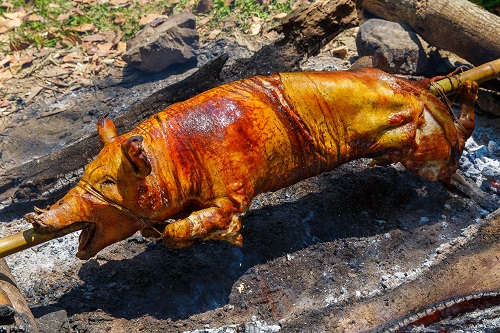 Let's start with the basics. Christmas is not the same without experiencing the glorious crunch and layers of flavor seeping into a whole roasted pig, more fondly called as lechon. Fortunately, some restaurants and stand-alone stores can make sure you'll have that golden goodness as your centerpiece just in time for Noche Buena. Here's a list of the best places in Metro Manila to get lechon.
Lydia's Lechon
Lydia's Lechon has some great party packages and boodle feasts if you want to pig out this Christmas.
359-0674 / 636-4606
Loring's Native Lechon
6 J Eustaquio corner N. Domingo Streets, San Juan City
0905-621-9897 / 0995-143-0529
Jiro's Lechon
Sikatuna Village for whole orders
Salcedo Weekend Market for portions
02-4331621 / 4336298 / 2168677
09052666215 / 09185209455
Ulcing's Cebu Lechon
A-Q6 JUSMAG, Southside, Fort Bonifacio, Taguig City
(02) 497-7957
0919-361-3291 / 0908-933-1414
Holiday Ham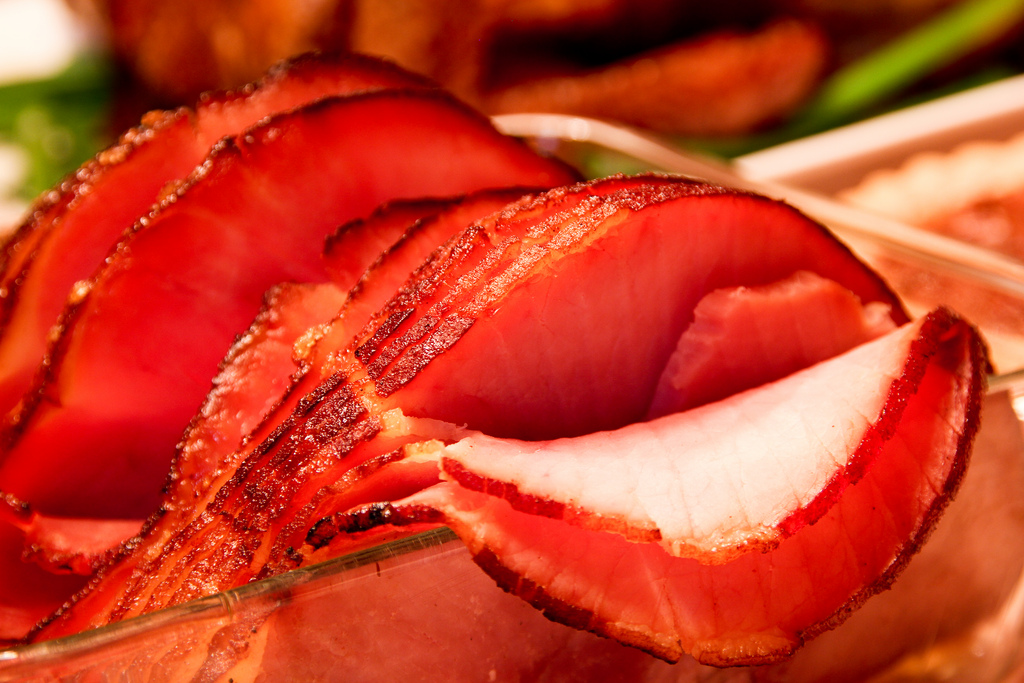 Glazed ham makes for a subtle, but delectable Noche Buena centerpiece. It's not as grand as lechon, but it's basically synonymous with Christmas. You can shop online for holiday hams at Walter Mart. Unfortunately, the best shops don't offer delivery service. But I'm sure a bite of these premium quality hams will make up for the drive.
Majestic Ham
If you want your ham aromatic and bursting with flavors as I do, Magestic Ham is your best bet. It's practically one of the best hams you'll get from supermarkets around the Metro.
For more information, visit their Facebook page, or reach them at these numbers: 995-0661 / 995-0320
Adelina's Ham
Adelina's Ham has been around since 1955, and it has perfected Chinese-style hams. Want your ham sweet and salty? Bone in or boneless? Drive down to one of their two branches (Kalentong Branch or Greenhills). For more details, visit their Facebook page.
Mister Delicious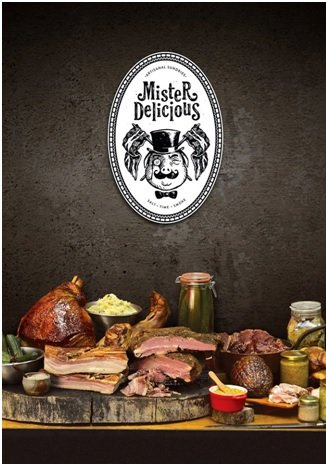 This specialty food shop inside Hole in the Wall, 4F, Century City Mall, Makati has got your gourmet Christmas feast covered. From slow-cooked bone-in or boneless hams and Applewood smoked turkey to an array of cold cuts, you can pre-order and have it delivered for Noche Buena. Mister Delicious can be reached through text or call at 0947 990 3747 or their Facebook page.
Ready-To-Go Food Platters
Of course, we ought to give other well-loved Noche Buena dishes some credit, too. If you wish to avoid the hassle of doing last-minute groceries in cramped malls and preparing the whole day for a full feast, let these caterers do the grunt work for you and give you nothing but happy tummies this Christmas.
Party Toques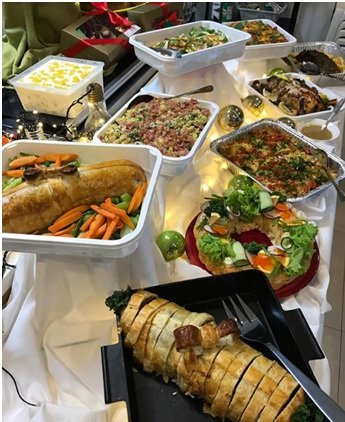 Ever wanted to have fresh, hotel-quality meals served up beautifully in to-go platters? Chef Rob Lau has made that possible. Party Toques is his brainchild, and it aims to master the art of gourmet food platters for special events, including intimate ones like Noche Buena.
For orders, call 09178719191 three days in advance. You may also visit these social media pages for more info:
Facebook: gourmadebychefroblau
Instagram: @partytoques
Alfonso's Catering
Alfonso's Catering has everything you need for a festive feast. From sides and sweets, to Filipino and Japanese cuisine, you can have a complete menu for your Noche Buena without having to make another stop. Just make sure you order at least a day before for to-go platters. Visit the caterer's website at alfonsoscatering.com or contact them at (+632) 332-3512.
Dessert
Christmas is not as merry without sweets. Be the favorite "tita" or "ninang" this year by serving fabulously decadent holiday desserts from one of these shops.
Cakes by Miriam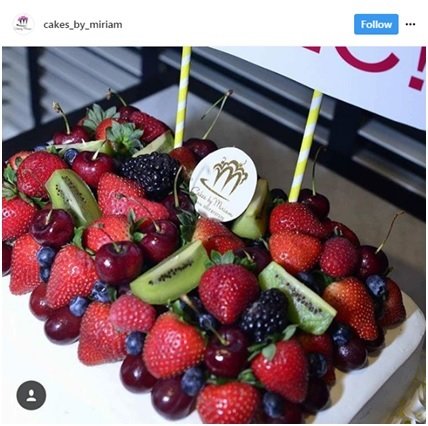 Have a "Berry" Merry Christmas with a layer or two (or three) of one of Cake by Miriam's elegant, sugary creations. The price point is a little steep, but we're talking about handmade perfection here. Call them at 0917-873-7378, or visit their website at http://cbmph.wordpress.com/ and social media pages at:
Facebook: Cakes-by-Miriam
Instagram: @cakes_by_miriam
Dessert du Jour by Mara de la Rama-Poblete
There's nothing more genuine and thoughtful than handcrafted, decadent treats. Dessert du Jour by Mara de la Rama-Poblete creates the most heavenly cakes, brownies, and crepes to sweeten up your holiday spread. Call them at +6324052580 or visit their Facebook page.
Last-Minute Food Shopping
Serving appetizers or pre-Noche Buena snacks is one way to spice up your family gatherings. And you can fill up platters of them without having to leave home. Shop.gerald.ph can deliver everything you need at your convenience. Ranging from affordable to high-quality, the online shop has all sorts of healthy, gourmet products, including wine, cheese and deli variants, ice cream, and even imported seafood.
Have diet restrictions or just want to be kinder to your body this season? Downtoearth.ph and thegreengorcermanila.com also have a wide selection of healthy, organic, and farm-to-table meat, produce, and dairy products. Both shops have the same concept and feature artisan and farmers' products you can't find anywhere else.
Order Booze Online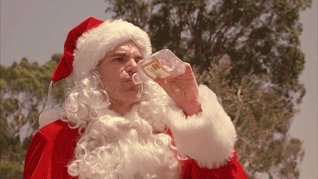 There's no doubt that alcohol and Christmas (or any celebration for that matter) go hand in hand. Make sure you have the perfect wine and fizz for your feast and cocktails to impress your guests. Boozy.ph and boozeshop.ph have everything to suit your family and friends' individual preferences, from imported beer to the hard stuff. They have party packs and bar tools, too, which will be delivered to your home within 90 minutes.
It's fascinating how you can have all these Noche Buena-ready dishes at your fingertips. But don't be too lax, a certain degree of preparation is still required. If all else fails, there's always Food Panda to save the day. Just be considerate of the restaurant crew or delivery guys who are yearning to go home to their families, too.
Keep in mind that ordering food for Noche Buena doesn't make it less special. Your family will surely appreciate that you managed to pull off a feast despite your busy lifestyle.