Joy Soriano
Joy has been a vegan for over 20 years. She's…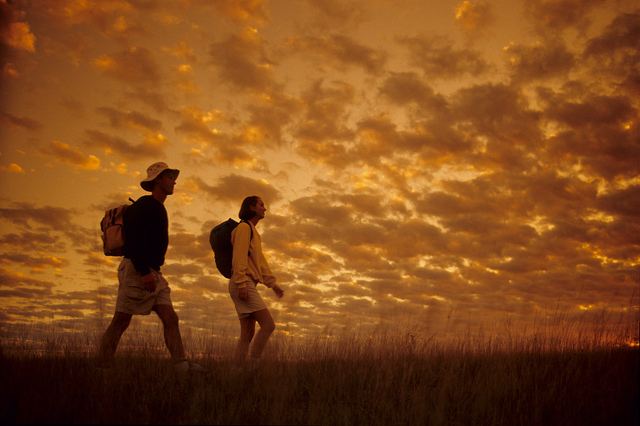 There's a rule somewhere about not going on a vacation with someone if you've just started dating. It makes sense because you're still getting to know each other. Spending more than a day together — all of the time — might not be such a hot idea.
On the flipside, you could use this opportunity to discover some valuable information about the person you're dating. Does he or she snore? Would you find that endearing, or a reason for a psychotic break? What will make you fight as a couple?
What you find out during this "holidate" will give you some pretty good insight that could tell you if this is "forever" or "for now."
The "Holidate" Guide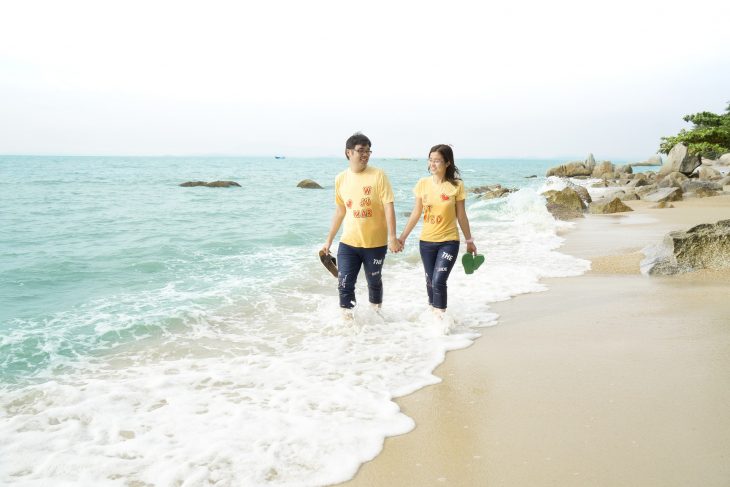 Thinking about going on a trip with the person is a good sign. It means you have sussed out his or her personality, and your brain squeals "togetherness" every time you think about the person.
If it hasn't crossed your mind and your mind wanders every time you're with him or her, then you're not ready to go on a four-hour bus ride together, let alone spend an entire day trekking.
If you're somewhere in between, plan it out to avoid wasting a day, weekend, or week — or both your lives.
Overnight Overtures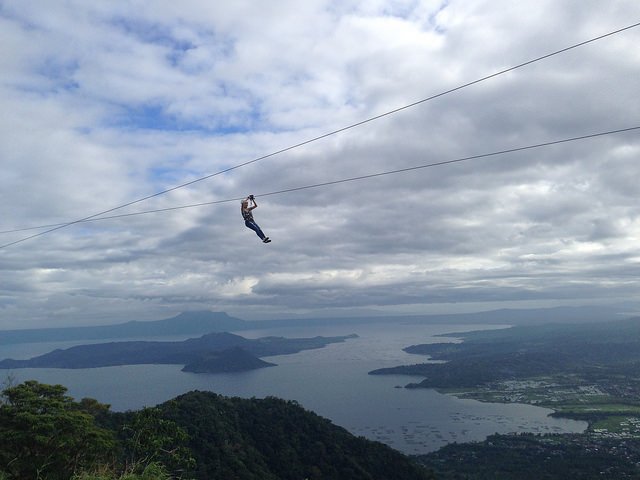 Your "holidate" doesn't have to be an entire weekend right off the bat. You can test the waters with overnight bookings. Call it the kiddie version of backpacking. Try the following places.
Tagaytay
You're surrounded by inns, B&Bs, or hotels, and restaurants and bars. You've also got the cool climate working for you, and even with commercialization, there are still spots of green left in Tagaytay. So the setting's right for bonding.
Explore the area on foot and you'll not only become familiar with Tagaytay, but with each other. You'll learn quickly if the person you're dating hates/loves long walks and complains a lot/not at all.
Where to stay:
Tagaytay Haven Ulat – Container van style rooms, with a small pool. Prices start at P1,500, with discounts for online bookings.
5R Rooms – Really simple rooms, with air conditioning, and good service. Prices start at P1,200.
Where to hang out:
Java Jazz Café – Good, strong brew, simple but flavorful meals (no vegetarian stuff, though), and interesting artwork. We stayed at their lodging house a few years back. It'll work well if you're working with a small budget; fan rooms are about P500. Unfortunately, I'm not sure if the café is still letting rooms, but check with the café.
Bulacan
Head north and explore the caves of Norzagaray. Why? Because it'll reveal if your new partner is patient, knows his or her way around places, and likes a bit of adventure. If you're traveling during low season, you don't need to book ahead. Be true to the backpacker's life and walk in as guests to any resort in Norzagaray.
What to do:
Spelunking at Pinagrealan Cave – What other place is perfect for holding hands: it's dark and dank.
A Whirlwind Weekend

You're more secure about spending time together. You have more things to talk about, and you're OK with spending more money. But I recommend you get the division of expenses out of the way to avoid awkward moments. You might pay for the accommodations while the other person pays for food and drinks. You split whatever fees come from exploring.
Laguna
It's a big province, so there's plenty to see other than Pagsanjan Falls. You can start in Nuvali, and see what the fuss is about. If you're inclined, you can try wakeboarding in Republ1c for a day, or even stay, if you have the budget. You can rent a motorbike and explore Laguna on wheels for P250 a day; riding hours apply.
Where to Stay:
Casa San Pablo – Easily romantic, especially at night when you walk the grounds and the paths are lit up with tealight candles. The last time we stayed, they had a hammock installed. So do what you will with that information. And the place has a pool. Rates start at P1,700 per person, with breakfast.
What to do:
Viaje del Sol – An easy way to get more out of Laguna is to take the Viaje del Sol tour. It includes a visit to Patis Tesoro's garden café, and pottery artist, Ugu Bigyan's studio.
Trek to Buruwisan Falls – It's not as grand as Pagsanjan, but for a weekend holidate, it'll do.
A Week Outdoors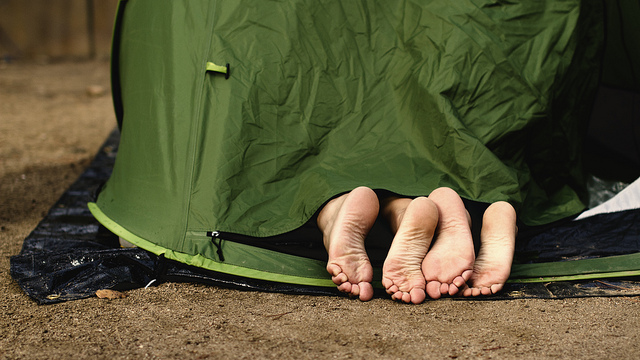 You're just about ready to commit to this relationship. A weeklong journey should reveal long-kept habits or thoughts about life. The commute will take longer, depending on where you decide to go, and silences between conversations may be more frequent, depending on your compatibility.
If you seriously want to know who you're dating, forget the B&Bs and inns. Go camping. I know, it's a scary thought not just because you'll be alone together for a week (without Wi-Fi!). But that you'll be without facilities, like indoor plumbing. But if you're heading to Zambales, you'll forget about "the details."
Where to go:
Talisayin Cover, San Antonio, Zambales – It's not as crowded as other camping sites, so if you two crave isolation, without traveling too far, this is the spot. There are a few beach huts, but bring your own tent. Otherwise, get ready to spend more money. You'll need to bring your own cooking equipment, and other camping essentials (don't forget the wine).
What to do:
Island Hopping – You can hire fishing boats to take you to Capones Island. Walk, swim, frolic — drink at sunset, and just be together.
Traveling is the best relationship tester. You discover things about the other person, and you realize your own boundaries. Wherever you go, a holidate will reveal the best and worst in both of you. Think "Amazing Race," but without the insane side obstacles and challenges.
Joy Soriano
Joy has been a vegan for over 20 years. She's done a wide range of stories for magazines, from music and movies to business and culture matters. She continues to write professionally to this day — like, right this very minute.