Live, work, or study in or near the Katipunan area? Then you probably have been to or at least seen UP Town Center, which is located on Katipunan Avenue, near the turn into C.P. Garcia in Quezon City.
But what you may not know is that apart from the first phase of development completed last year, there's a new phase now open to offer mall-goers more options and activities. So if you haven't been to UP Town Center in a while, we've listed some of the shops you can visit and the things you can do, depending on what you're into.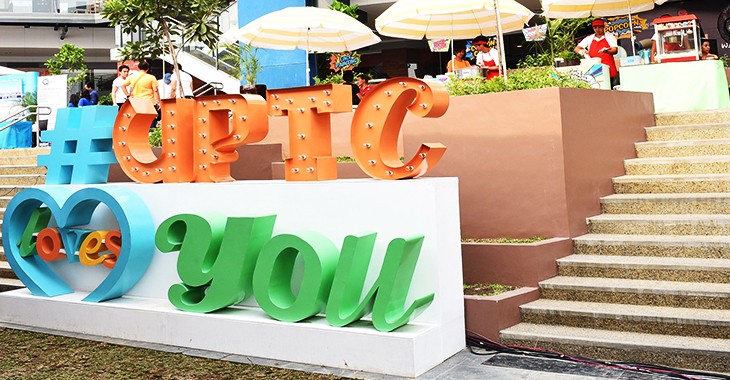 1. Shop for shoes, clothes, and accessories.
While Cotton On has been open in the first phase for some time now, it's joined by many other retail shops where you can deck yourself out in fun, fashionable items. First off, Wellworth department store opened just recently (check out our top shopping picks here!), but you also get brands like Bench, Penshoppe, Birkenstock, Artwork, Bambu, Just G, Claire's, Shoe Salon, Animal House, and more.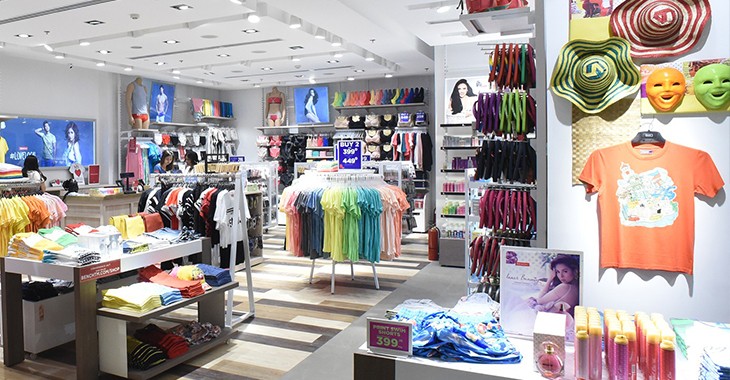 2. Gear up for sports and exercise.
There isn't a gym at UP Town Center (but we got hints that we'd be seeing one as future phases are launched), but you can certainly get equipped for an active lifestyle, thanks to stores like Under Armour, Titan, Urban Athletics, Saucony, Grind, Arena, Planet Sports, and Urbangiz.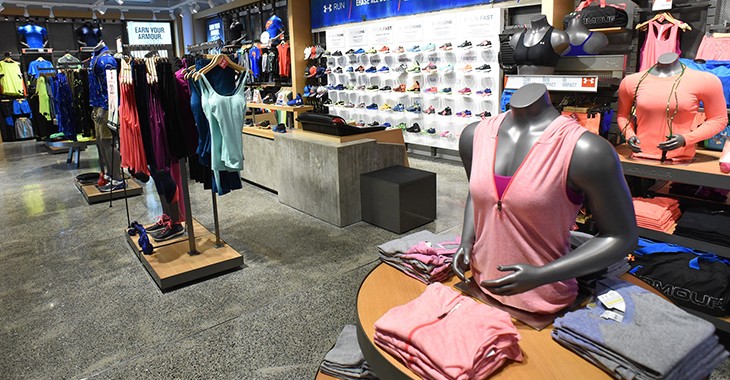 3. Check out the latest tech and gadget offerings.
Shops like Switch and Digital Walker will cater to your gadget needs, while gamers will love that a Data Blitz has opened up a store at UP Town Center. And if you're into photography or need your photo taken, drop by Wonder Photo Shop and Take Your Pic.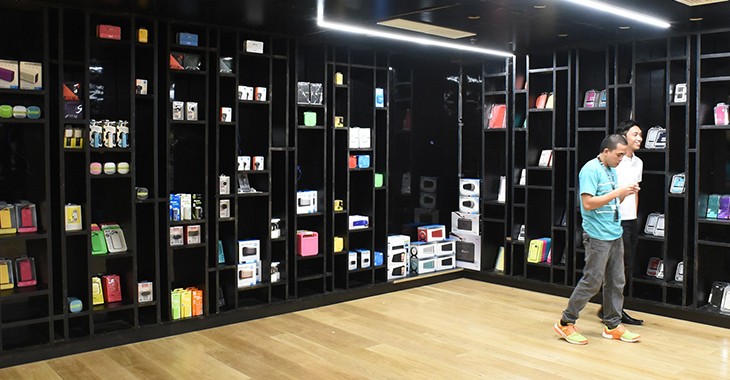 4. Get arts and crafts supplies.
If you're the crafty type or you just want fun and unique school and office supplies, you can check out Paper Stone (we just loved their notebooks!), Papelmelroti, and National Book Store.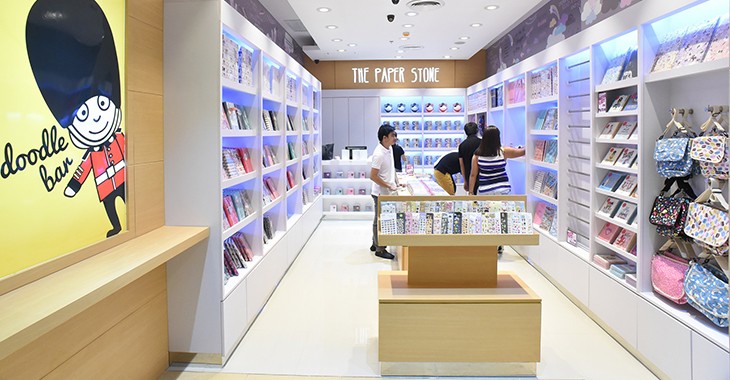 5. Have a self-pampering session.
In need of a little indulgence to counter the stress of your work or studies? Hey Sugar and Nail Tropics has got you covered. And if you've got a guy who wants a little pampering too, just point him in the direction of Sports Barber and Titan.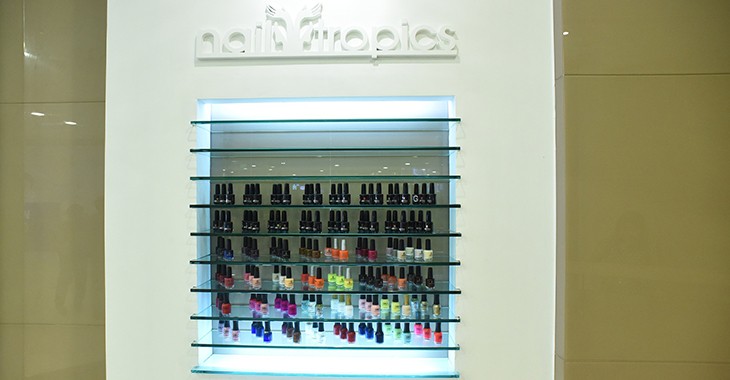 6. Indulge your pets.
UP Town Center's open areas are pet-friendly, and they currently have one store catering to your fur baby's needs: Uptown Animal Center.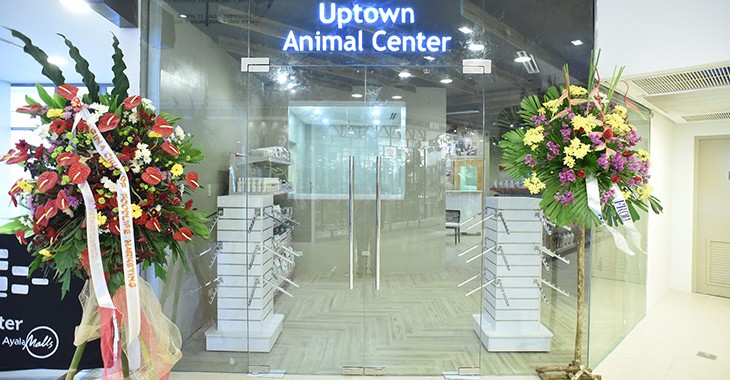 7. Indulge your inner child—or your actual children.
Whether it's for play time or for serious collecting, toys are something that might not be a need, but they certainly add a touch of fun to a child's (or adult's) life. Check out Kevin's Toys and Libraries for a seriously fun-looking romp, and of course there's many a child's haven: Toys R Us.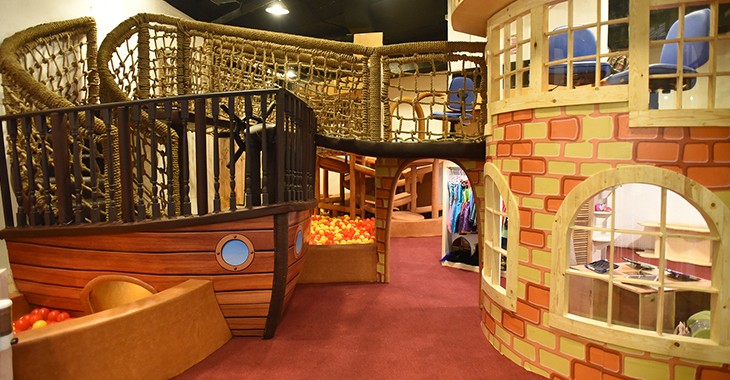 8. Eat and be merry.
The new phase also comes with a whole new batch of offerings for foodies, families, barkadas—anyone looking to dine out. Some of the new restaurants include Pepper Lunch, Ramen Nagi, Wangfu Chinese Bistro, Crisostomo, Wing Stop, Sbarro, Recovery Food, The Clean Plate, Nic's, Cold Stone Creamery, The Breadery, Backyard Manila, Triple-O's, Mama Lou's, Mad Mark's, St. Marc Cafe, Smoke House, and more. Ayala has also brought in trendy and healthy drink spot Jamba Juice and the much-talked-about Rita's, a great source of Italian ice and frozen custard (which, by the way, is like a creamier take on ice cream).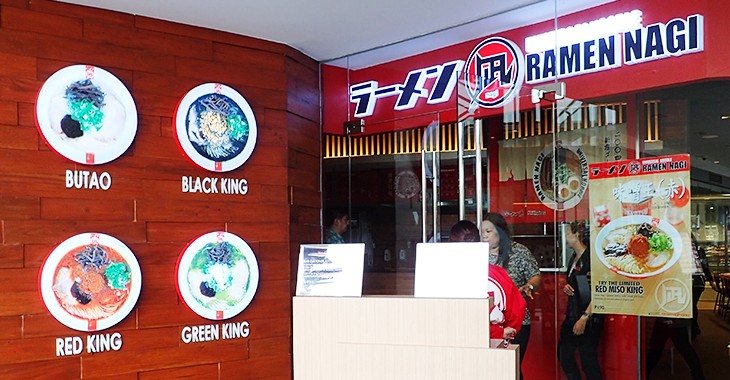 These restaurants are in addition to the ones that opened earlier, faves like 8 Cuts Burger Blends, Casa Verde, Red Onion, Skull and Bones, Cafe Shibuya, The Primary, and so on.
9. Health check!
Need a clinic? Qualimed just opened up and is seeing patients at UP Town, and if all that time in front of the computer or staring at pages of books has given you eye strain, well, there are two eye centers at the mall: Vision Express and Del Mundo.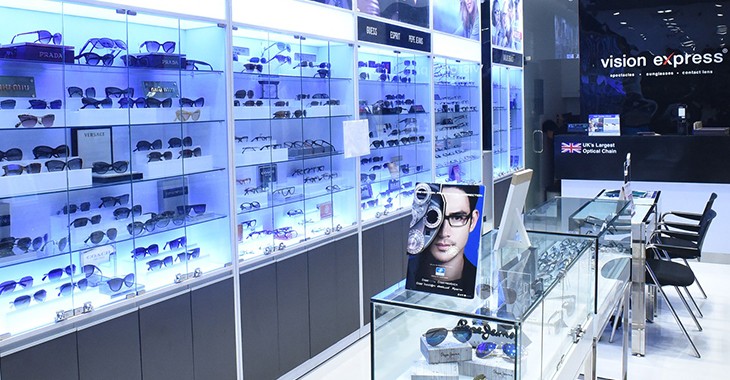 10. Attend events, concerts, and more.
UP Town Center, apart from having its own events, opens its spaces up for free to student-organized shindigs like fairs, fashion shows, music fests, and more, so you might want to follow them via social media to find out what's happening on the weekends.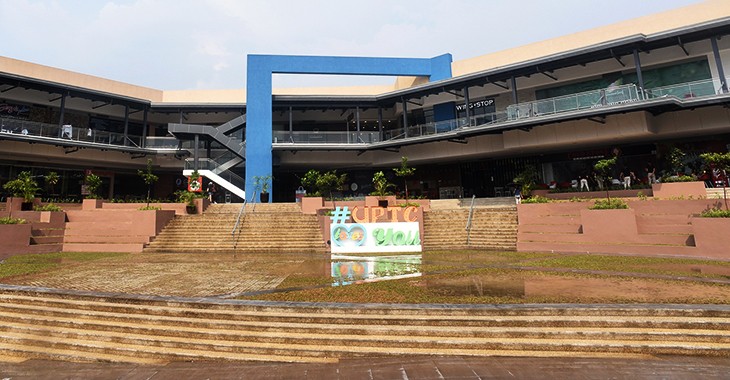 The development at UP Town Center is far from done, however. The folks at Ayala advised us to look forward to new phases that include cinemas, a fitness center, activity centers, coworking spaces, and more. Learn more about UP Town Center by liking their page on Facebook and following them on Twitter and Instagram.
Ramen Nagi photo taken by the author. All other photos courtesy of Ayala Land Inc. (UP Town Center).
Liana Smith Bautista
Liana Smith Bautista is an article writer, web content manager, manuscript copy editor, and blogger—and she thinks it's awesome that she earns her living marketing on her love for the written word.