UP Town Center just got a little bigger! Katipunan's favorite new hangout place now has a department store for all your needs. Welcome to Wellworth, a clean, well-appointed department store with excellent customer service and chic choices for your wardrobe. We were able to take a sneak peek at the store on May 29, and we scoped out a few things we would just love to have in our closets! Keep reading for a peek, plus ideas on how to style these items!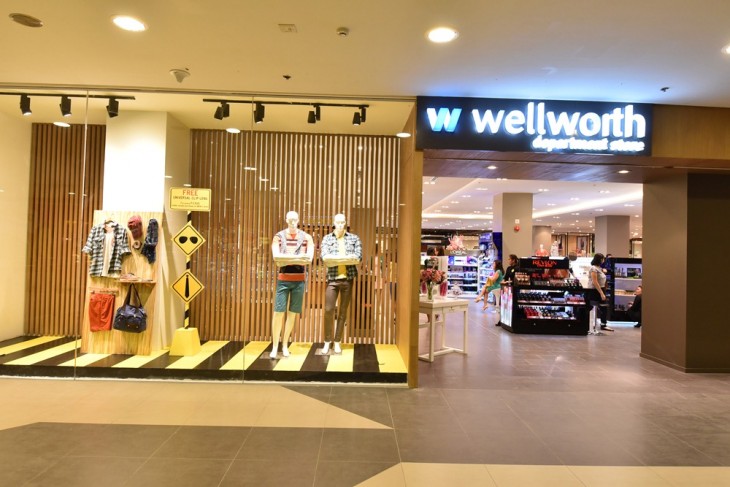 1. Floral Dress
A fun and flirty floral dress from PD & Co can add little flare to your wardrobe. At P1,799.75, this dress is the perfect thing to throw on when you're too lazy to dress up—and still look well put together!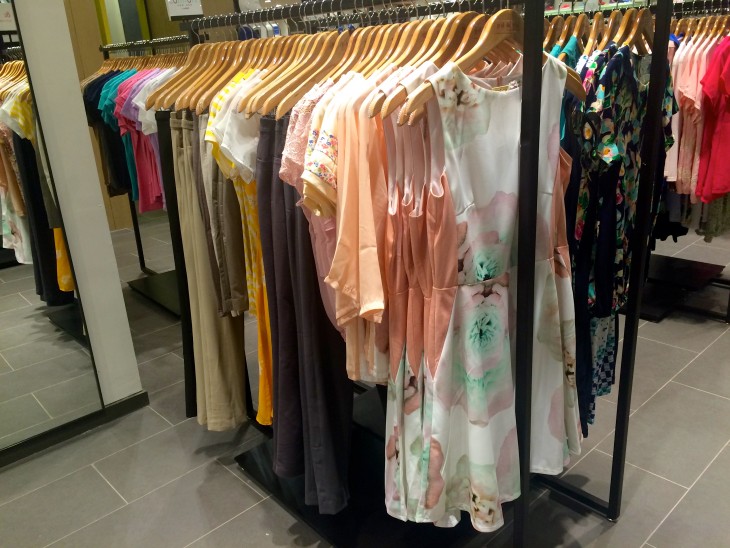 2. Oversized White Buttondown
Every fashion maven has one of these in their closets, as oversized collared shirts like this one from Astrid (at P950) are notoriously easy to look chic in. Pair them with black leggings and flats for a sweet, Parisian look, or with denim skinny jeans and booties to look a little more edgy.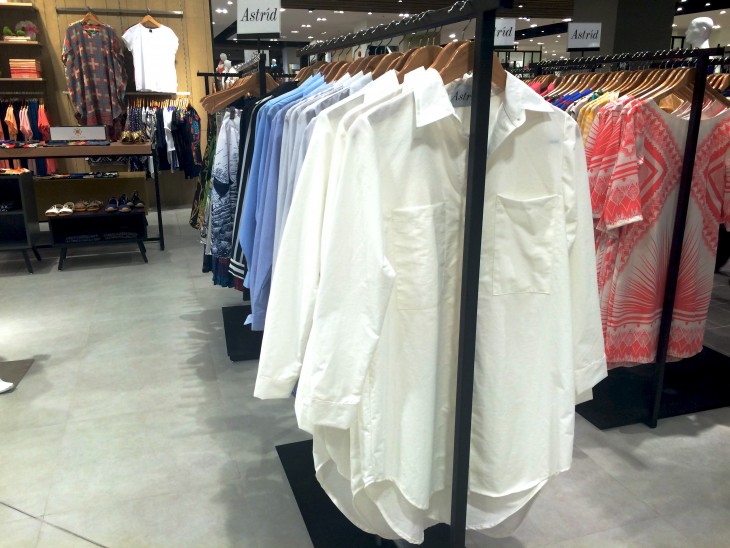 3. Graphic Skirt
We've always been quite fond of China blue patterns on white, and we love it even more on skirts! This Astrid skirt is a steal at P550, and oh so pretty! Pair this with a plain white tee, heels and a simple necklace, and you look like a princess getting ready to step into her yacht. It's an odd vision, but we can't help it–the skirt is just that flouncy and fun.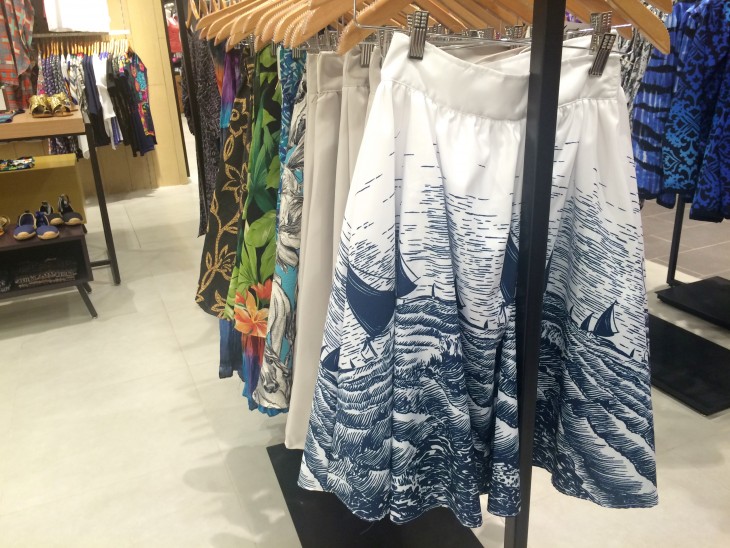 4. Statement Tote
For a bold statement piece, this leatherette tote from Cava (on sale at P899) is easy to pick up and pair with your favorite outfits. This looks especially good with distressed denim, your favorite kicks and any top. Versatile? We think so!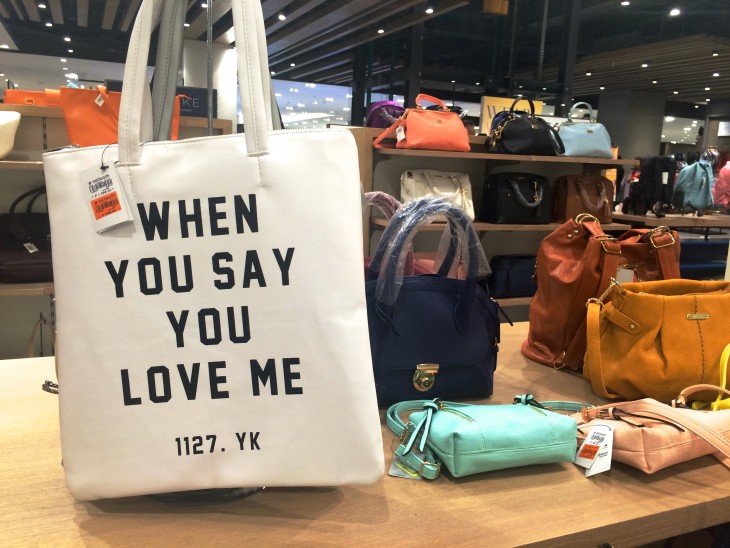 [crp]
5. Hard Case Clutch
When out on the town, a girl needs a reliable clutch on her side to store her things and still look glamorous. These hard case clutches are being toted by the biggest celebs, and we're big fans of the box-type leatherette clutches. The criss-cross clutches are available at P894.75, available in white and black, and the Box type clutches are at P795.75 and are available in leatherette white and hard plastic black and clear.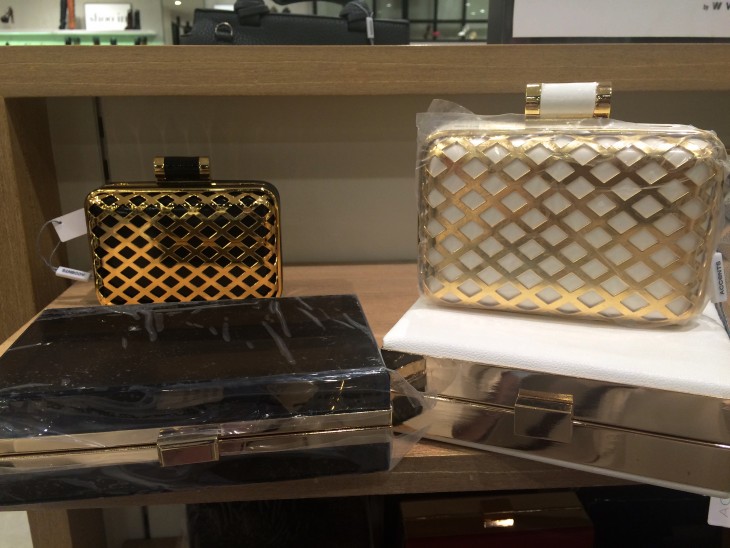 6. Active Wear
Looking to kickstart a new habit? This gym set from Sassa had us ready to get our kicks out and off to the gym! Each item is sold separately, and also comes in different designs. The leggings are P499.75, the tank top is P399.75, and the crop top/sports bra is P349.75.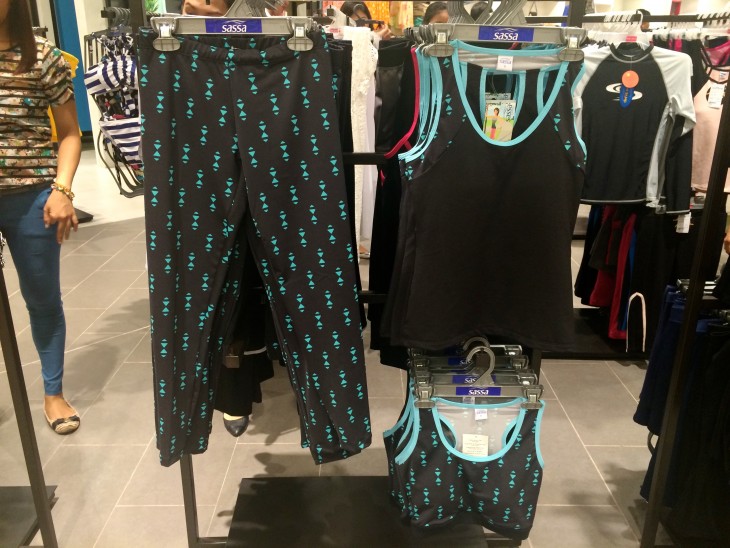 7. Printed Buttondown
For the sweethearts and hopeless romantics in us, this polo shirt looks cute and totally appropriate for work days and days out. Wear with a midi-length skirt to channel some serious romance vibes on a date, or wear with jeans and thick strapped sandals to look casual and cool. The Heart Polo is available in Wellworth at P895.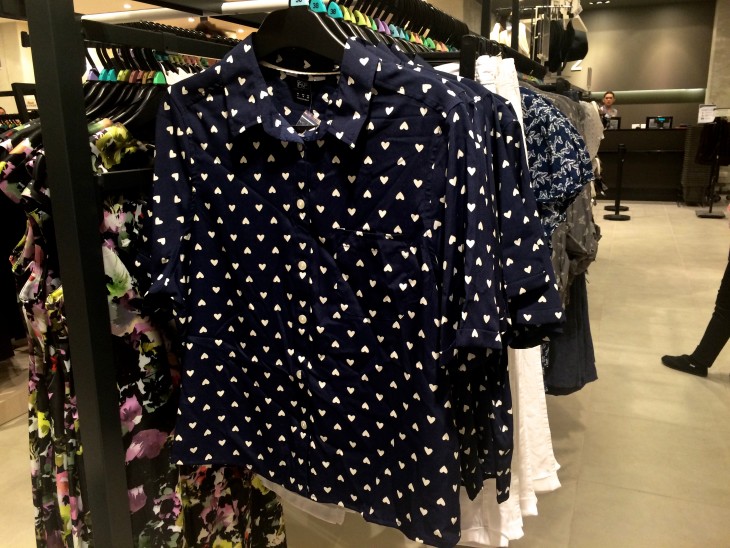 8. Tunic and Shirt Dress
Last but not least are wardrobe staples to add to your closet! The floral tunic from F&F is priced at P1,850 and brings a bit of summer back as we go into June. Wear at work with a blazer or on a date out with brown and nude heels! The shirtdress, available in jersey grey and black, is a steal at P895 and is versatile and easy to wear, especially for the weekends. Pair with nude/brown heels and a statement clutch when going out, and flat sneakers and a ponytail for a casual weekend out.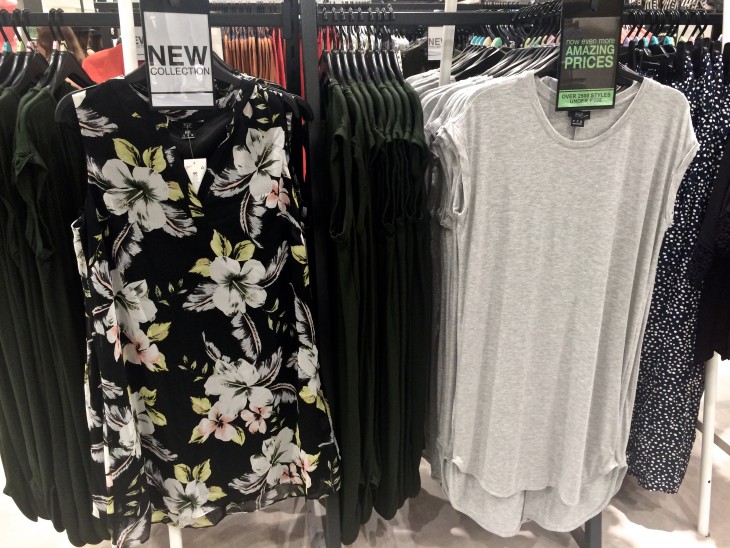 What do you think? Which of these Wellworth finds do you think will be well worth your budget? Tell us in the comments below!
Carla de Guzman
Carla is an author, a traveller and a fangirl. She started writing her first novella, Cities, while travelling for work, and would like to keep doing that for the rest of her life if she could.