Bianca Osteria
Bianca dreams of inspiring people through writing. She believe that…
If you're a fan of British fashion, then you've probably stopped by Debenhams a time or two. The department store recently celebrated their 10th year anniversary, which coincided with the launch of their new Estancia Mall branch. They turned the event into a British-inspired shindig, doing up the area so it resembled a London street market complete with fish and chips and other food stands, cocktail counters, and even nail art along the side streets. They turned the main street of Capitol Commons into a promenade, opening up a fashion show with a parade that included Mini Coopers, much waving of the Union Jack, and models dressed in Debenhams' Spring-Summer Collection.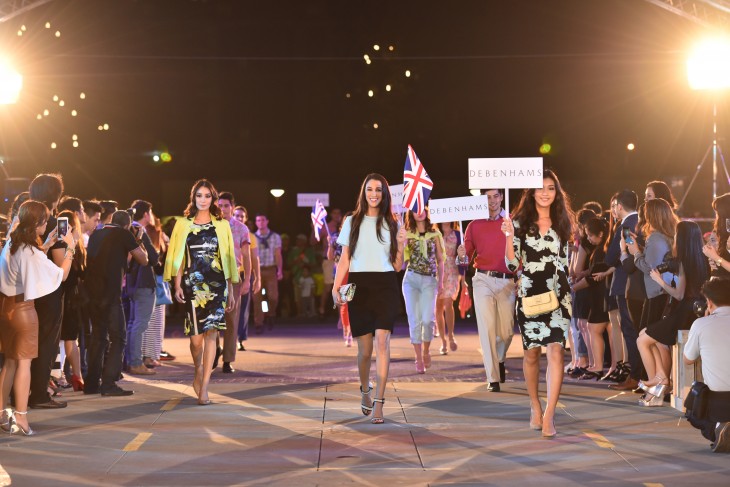 Once the parade was over, we got to see the store, and it was a shopaholic's paradise! It's 13,000 square feet of wide halls and bright lights, the better to showcase Debenhams' collection of Oxford street style. It's the first ever Debenhams Iconic Store in the Philippines. In case you haven't been yet, here's a sneak peek into what you can shop for at the new Debenhams store at Estancia Mall, Capitol Commons, Pasig:
1. Designer clothes at high street prices
Best known for their "Designers at Debenhams," the store carries a wide range of clothes where designer brands and names at high street prices, which, we take it, means that they're on the upper end of what you'd find in similar stores, but not as expensive as designer boutiques. They have been collaborating with designers like John Rocha, best known for his distinctive style experimenting with fabric and techniques. The store also carries items under a number of brand names it owns.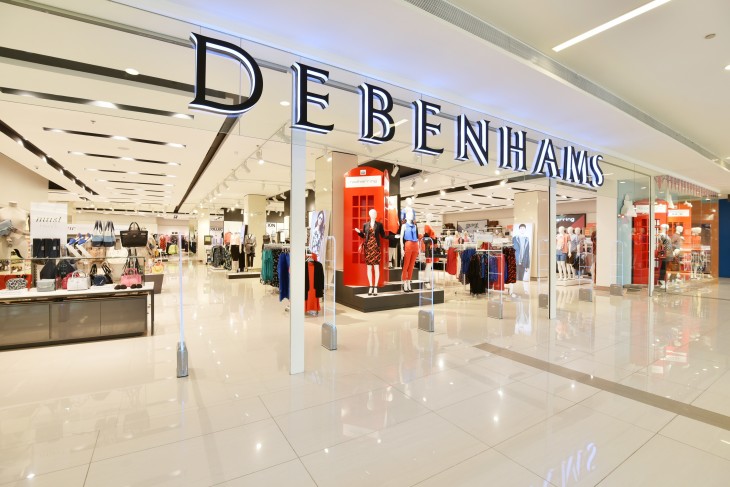 2. Corporate chic and casual clothing
Finding outfits perfect for corporate work is quite difficult. But worry no more because Debenhams had made it easier with their current collections. Whatever size you are, they have it here and at affordable prices too. Need an outfit for a job interview? A board meeting? A client presentation? You know where to go. But Debenhams also has a lot to offer for those looking for comfier, more casual outfits, whether it's jeans and tees, pretty frocks, or even sleepwear.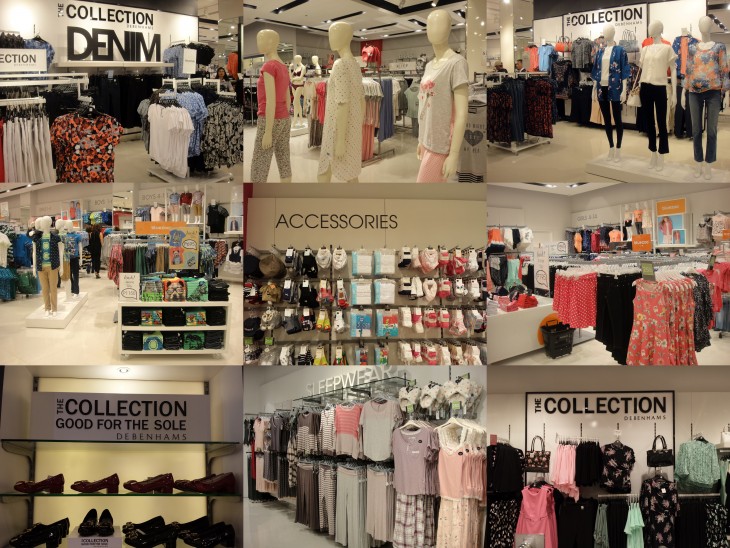 3. Children's clothing
We know that kids nowadays want their clothes fun and stylish, but parents don't want to spend too much on outfits they're sure to grow out of in a year or two. Debenhams carries a wide variety of clothes for kids with affordable price tags. You will find clothes in pink, blue, green, and more colors, not to mention a variety of fun, comfortable, and classic styles.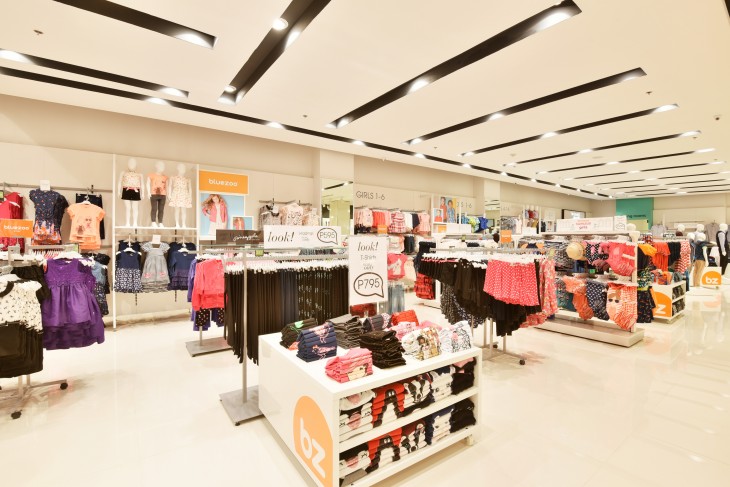 [crp]
4. All sorts of shoes

Whether you are about to give that big presentation at work, have dinner with your loved ones or just a casual stroll in the mall, you need to feel comfortable in your shoes. "Give a girl the right shoes, and she can conquer the world," as Marilyn Monroe once said. Debenhams offers a wide range of stylish and smart shoes to choose from. You will find sandals and heels in floral, neon and basic colors. They also made sure that comfort does not take back seat to style.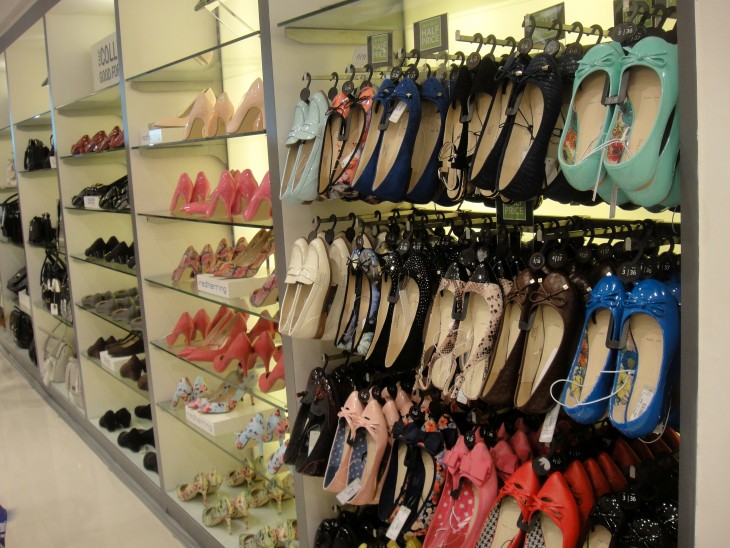 5. Carryalls for any bag addict
Whether you go for fun and style or cool-headed practicality when it comes to picking out bags, Debenhams has got something for you. And once you've shopped for the clothes and shoes mentioned above, what better way to end your retail therapy session by finding the perfect purse to match with your brand-new outfit?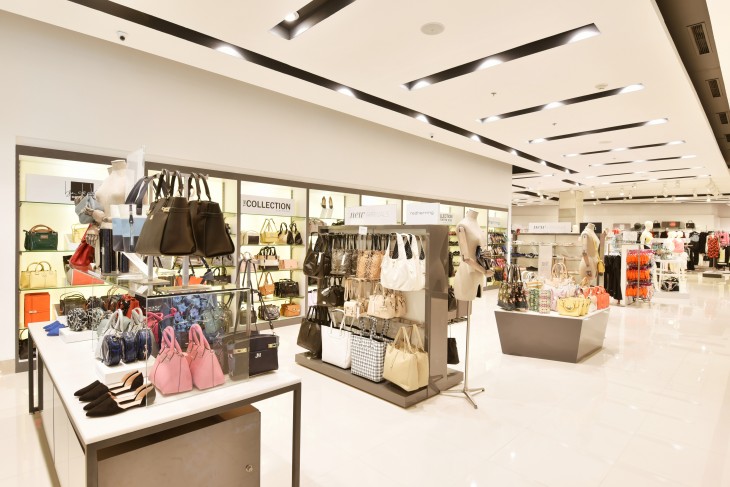 6. Swimwear and beachwear
Get ready for summer with Debenhams' wide range of swimwear, whether you're on for an adventure or just want a lazy day at the beach. Whatever your size or shape, Debenhams has made sure that you are fully supported and still look fabulous. And if you need a little help deciding on what you should shop for, make sure to give our guide to picking the right swimsuit for your body shape and our guide to beach cover-ups a read before heading out!
In the mood for some retail therapy now? The first Debenhams Iconic Store in the country can be found on the third floor of Estancia Mall, Capitol Commons, Pasig City. For more information on this brand, visit Debenhams.com.
Bianca Osteria
Bianca dreams of inspiring people through writing. She believe that knowledge is a very powerful tool, books are deep but meaningful and life is beautiful despite world's cruelty. Know more about her by visiting her blog, The Other Side of B.