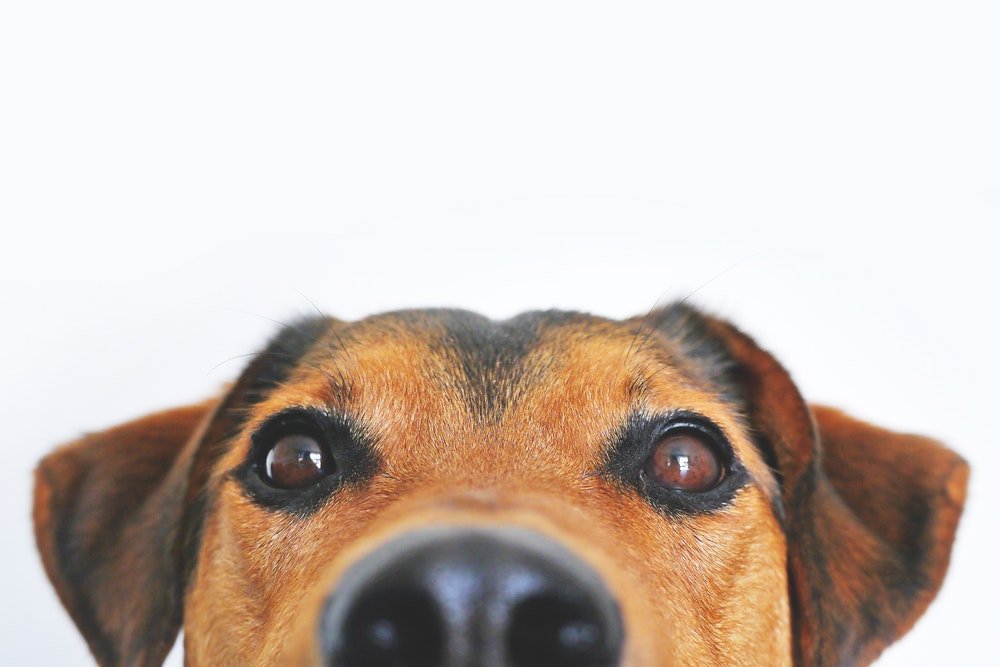 I'm a sucker for cute animals — especially for dogs and cats. Admittedly, I'm not a big fan of the latter, but my Facebook account is no stranger to countless videos of puppies and kittens killing me with their cuteness.
If I could be stuck with pets (especially doggos and puppers) all day, I'd do it in a heartbeat.
It's been almost two years since I lost my beagle to cancer; sometimes, I miss the affection only pets can give. There's nothing better than a ball of fluff to make your day better, right? But my family's not too keen on getting another one since we don't have the time to care for another one.
So what's a frustrated pet lover like me (and possibly you) to do?
Thank the Lord of pet cafes.
Pet Cafes: Furball Happiness and Reminders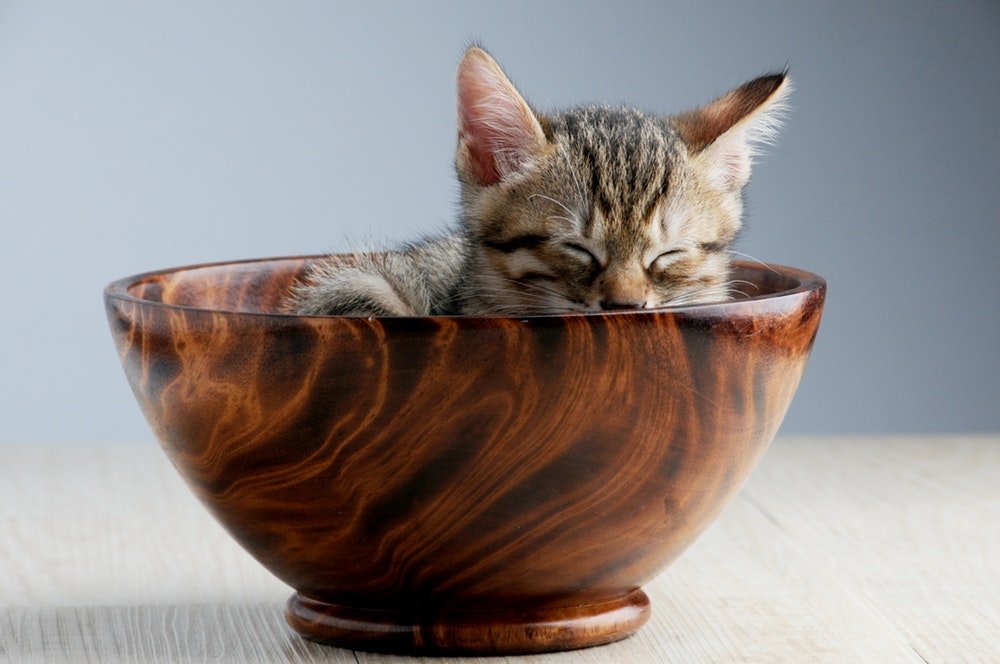 Living near BF Homes Parañaque (aka the godsend haven for foodies) has its perks. Apart from having instant access to a variety of shops and restaurants, pet-less pet lovers like me can get their cute fix with a meal by visiting nearby pet cafes.
Pups & Cups and Cest La Vie are two cafes within the area; the former is a place filled with pups while the latter is a castle for cats. Whether you're a dog lover or a cat lover, you'll find happiness to your heart's content when you visit these places.
Just a reminder: it's important to be careful with the pets when you drop by and don't expect them to immediately be cuddly with you. Be kind to the pups and cats; if they're not up for playing, don't bother them. Just enjoy watching their cuteness while you sip your free drink.
Are you planning to bring kids? Children 10 years old and below must come with an adult to make sure they don't hurt or scare the pets or vice versa.
Pups & Cups
Where in BF: 363 RA Suarez Building, El Grande Avenue Corner
Prices: approximately Php 500 for two people (P190 entrance fee)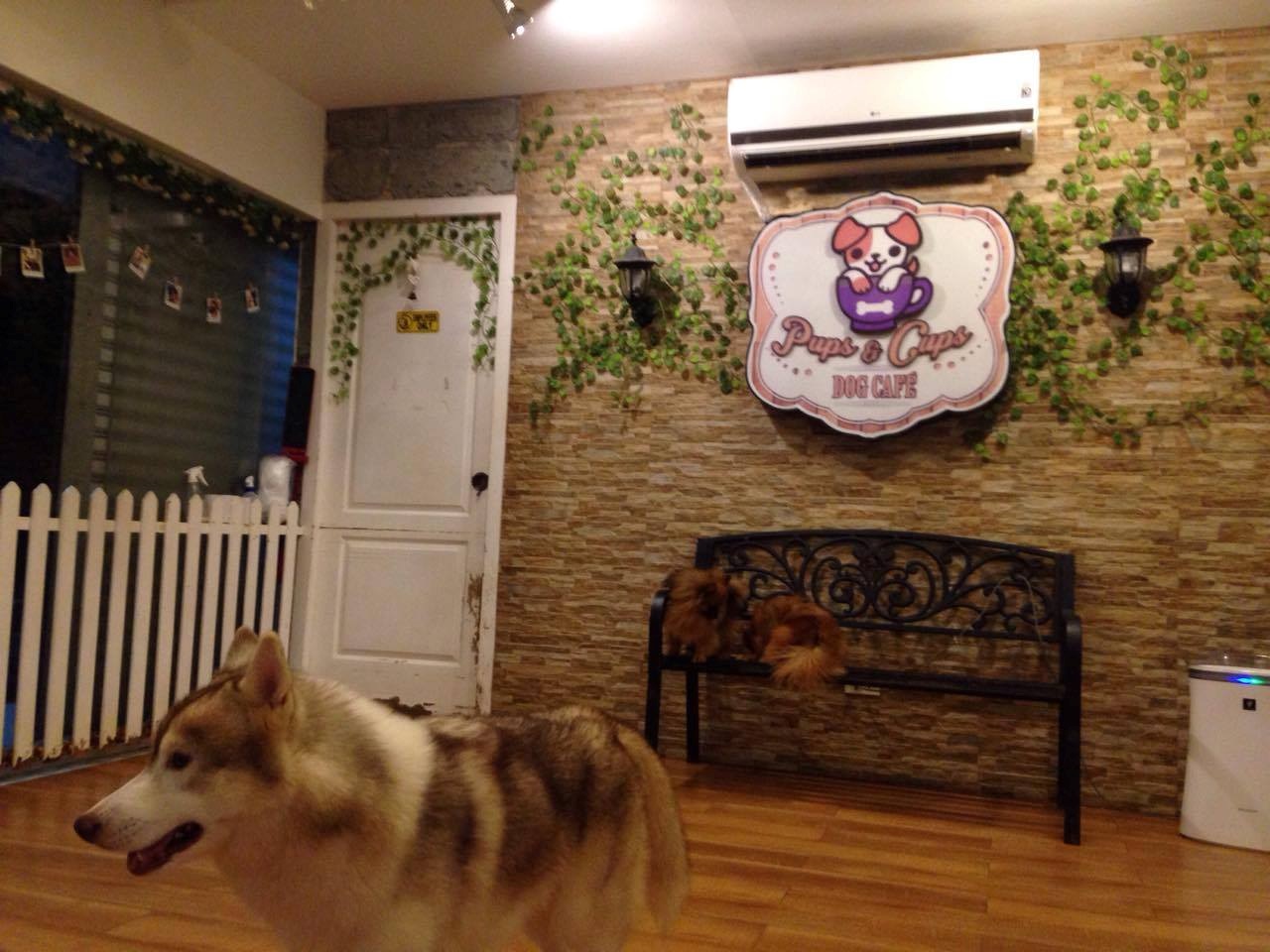 Pups and Cups is the heaven for all dog lovers. All you need is Php 190 to get a free drink and spend an hour and thirty minutes with the pups. Currently, the store houses 11 full-bred dogs; their roster includes pugs, huskies, corgis, shitzus, poodles, and dachshunds. They used to have a French bulldog, but he became ill and was adopted by a loving family, said one of the caretakers.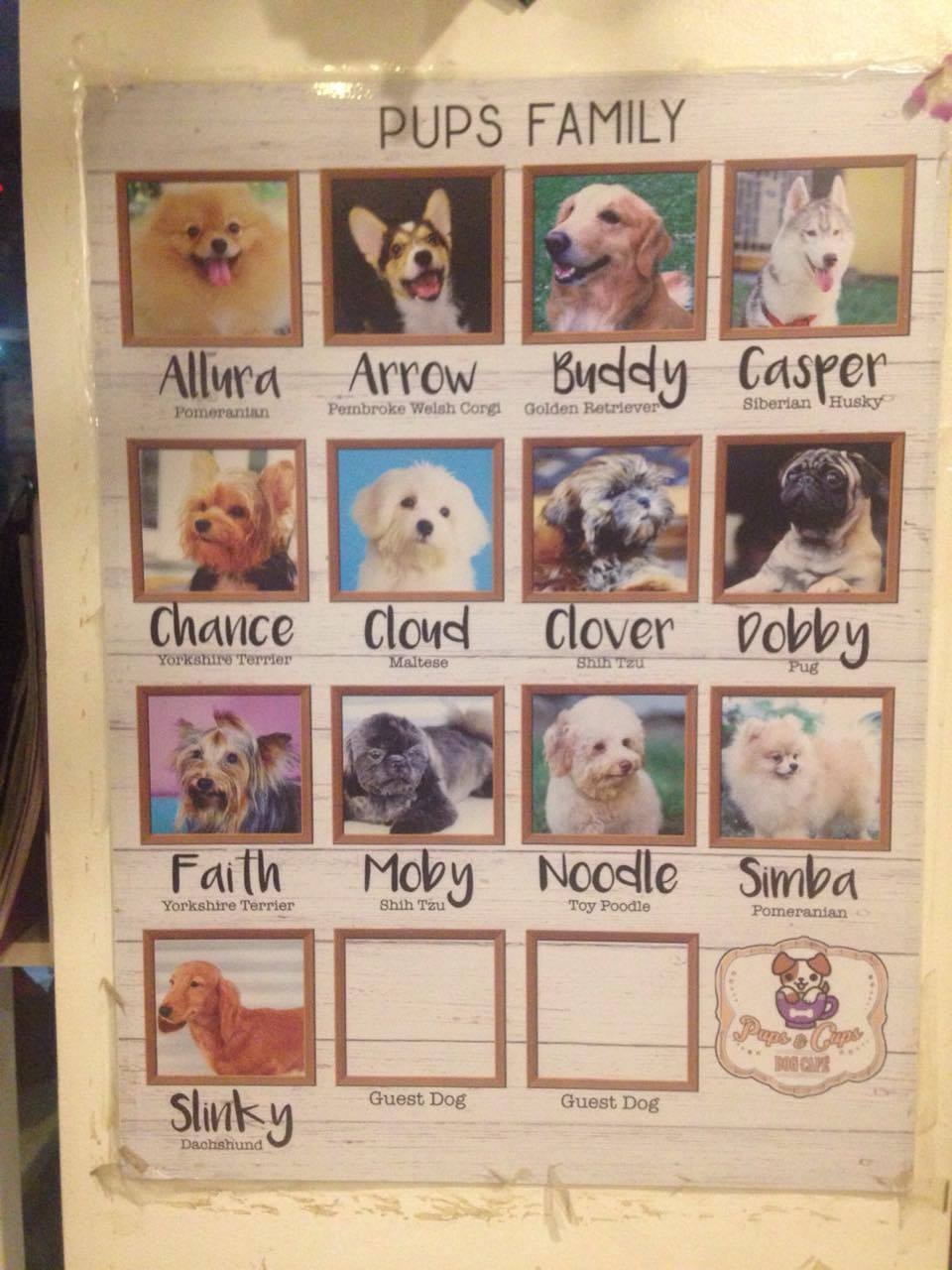 You have the choice to eat now and see the pups later.
The play corner is small space with benches and playful dogs. Before you enter, caretakers will require you to place your belongings in a locker, apply hand sanitizer, and wear provided slippers.
It's nice to sit on the benches, enjoy your drink, and watch the dogs play around. Caretakers will give you some treats to have the pups come to you; it's not unlimited, however, so you have to save enough treats to keep them coming. Also, you're not allowed to pull the pups or carry them while standing up. Ask a caretaker to hand you a cute dog first.
Want to have your photo taken with the Pups & Cups crew? A caretaker is willing to position the dogs and take your photo.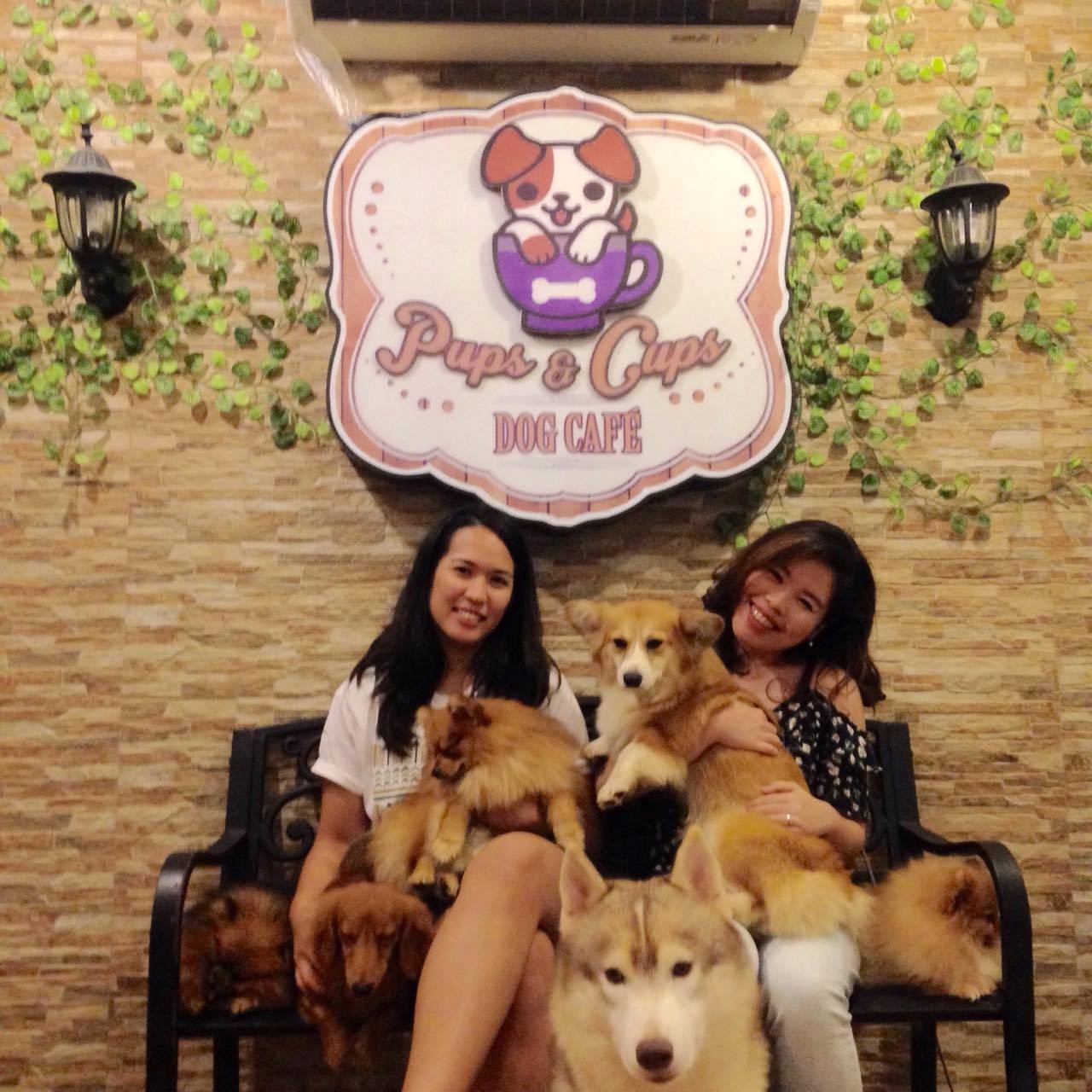 My personal favourites are Valerie the Corgi and Allura the Pomeranian. I've always thought corgis were super cute; seeing Valerie wrestle around Casper the Husky was an explosion of cuteness (spoiler alert: heart-shaped corgi butt). Allura was also super cuddly, my friend and I couldn't stop doting on her.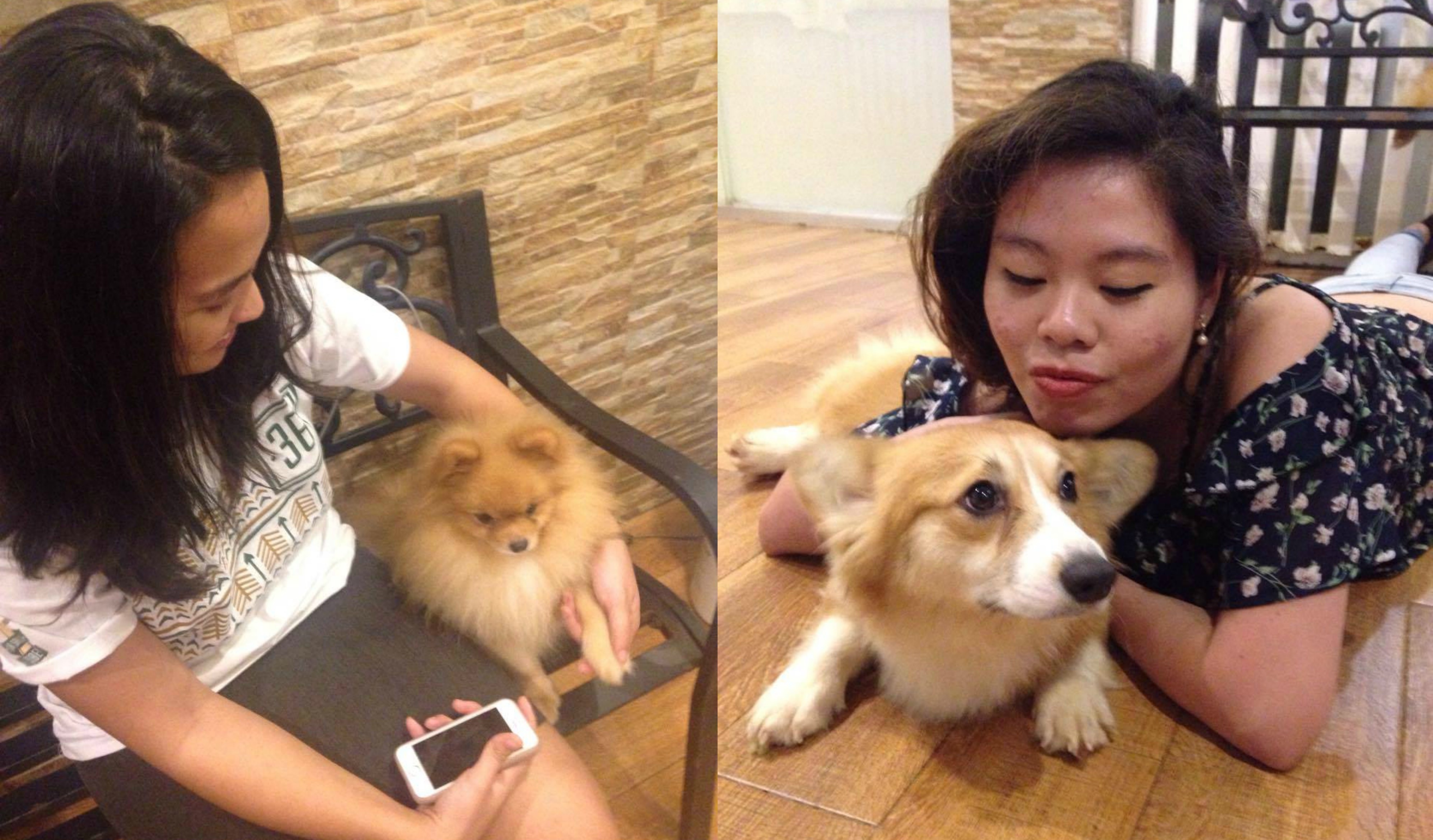 All menu items are also below Php 500. After or before playing with the dogs, you can enjoy delicious pasta, Panini, or Cordon Bleu.
Cest La Vie Cat Cafe
Where: 280 El Grande BF Homes
Prices: Php 500 for two (Php 200 entrance fee)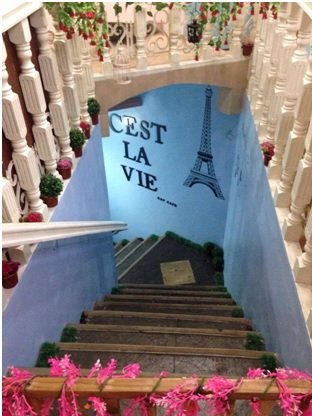 Located above Pet Mart, Cest La Vie Cat Cafe is purrfect for people who love cats and IG-worthy cafes.
Unlike Pups & Cups simple space, this cafe went all out with the decoration and themes; I kid you not. You and your friends can chat and pet a cat in one of the cozy boxes decorated with pillows, small tables, and other cute items.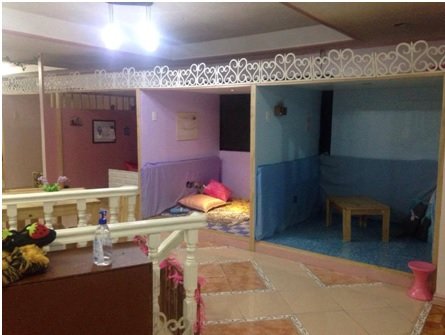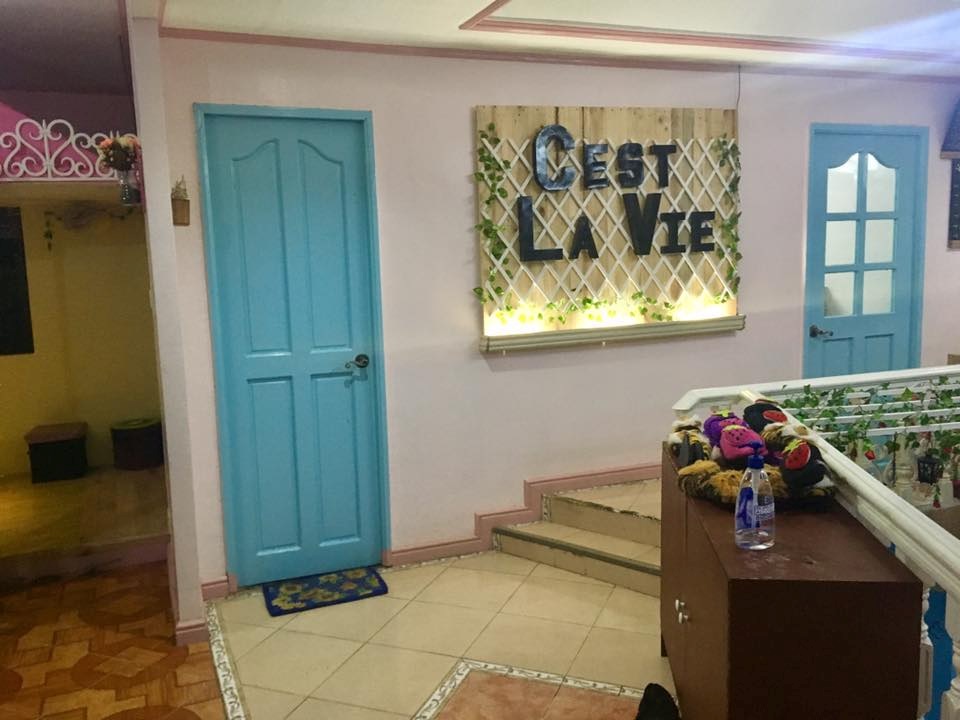 For Php 200 each, you get unlimited iced tea and two hours with the cats. In Cest La Vie, these furry friends are allowed to roam wherever they please. Customers can sip their drinks and enjoy rubbing a cat's belly (as long as they protect their drinks and food from the pets). The cafe also has board games so you can beat a friend or two in UNO or Monopoly Deal during your stay, too.
I made the big mistake of wearing shorts to a cat cafe; despite the mini scratch, it was still a fun time with cats. According to the owner, you could bring a cat to your area, but some of the pets are a bit sensitive to touch. It's important to ask the owner which of the cats you can pet and which of them require special handling.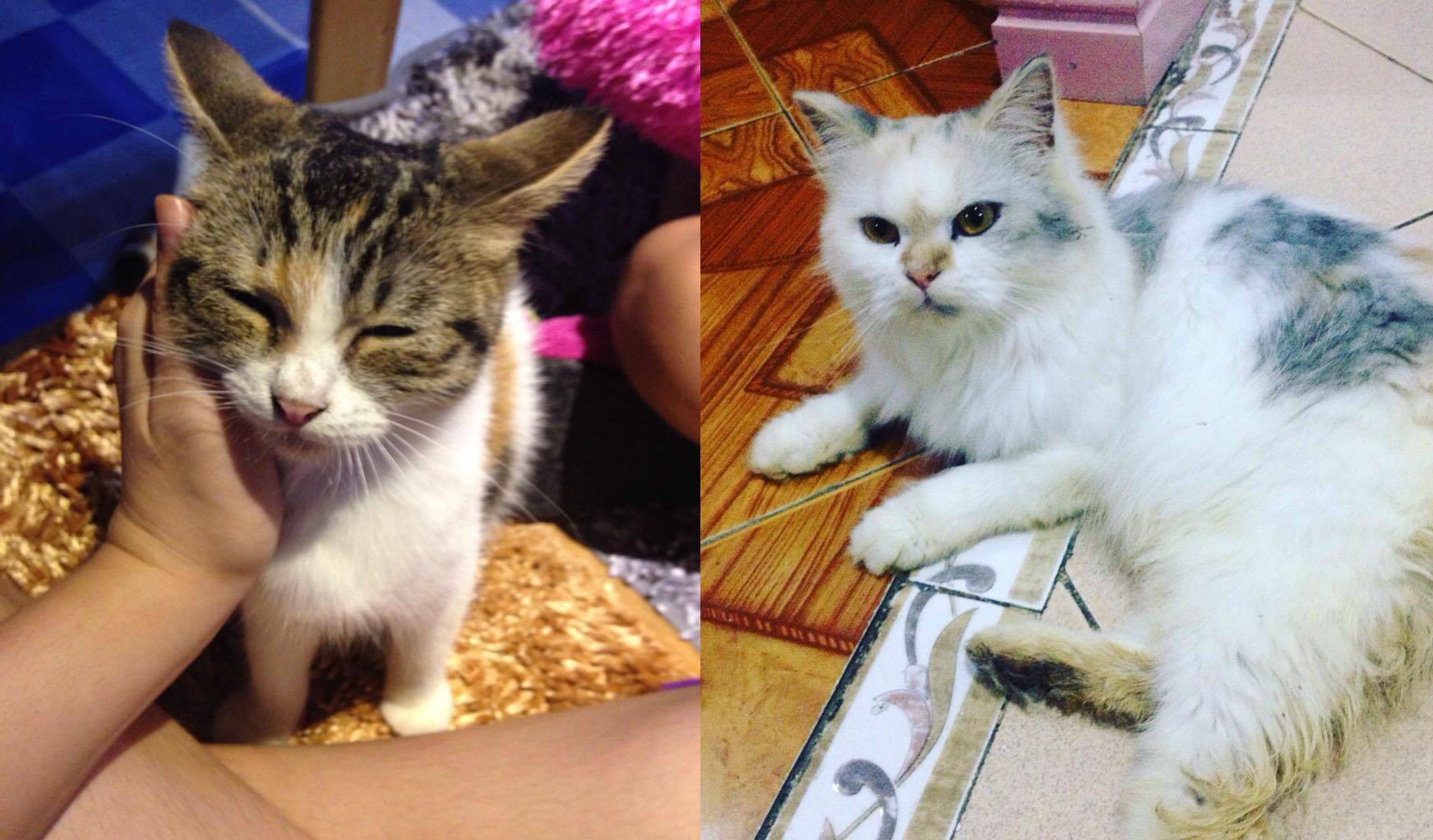 Similar to Pups & Cups, you can ask the caretakers to assist you during picture taking. Not used to holding cats? Don't worry; they'll also guide you to ensure the cats won't scratch.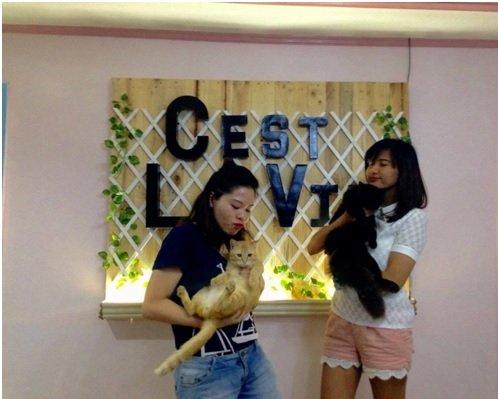 As for the food, your Php 200 goes a long way. They have a Barkada Plate (P175) that comes with servings of fries, nachos, and cheese sticks. The cafe also serves a variety of pasta. They used to offer milkshakes, but the owner said they had to stop since the cats went crazy for the whipped cream.
Pet lovers in the South need not go far to satisfy their cuddly pet fix. Drop by these cafes in BF with family, friends, and loved ones.
Ashley Petallano
Ashley is an awkward potato in love with words, Kpop, and corgis. She spends her free time dancing like one of those balloon things you see in malls.