Grisel Garcia
A writer and wanderlust. Likes coffee, but loves tea. Lives…
Solo travel is a big thing now, and a bigger percentage of them are women. Communities for solo female travelers also sprouted from the world over, even women-only tours have become big business.
Now, some destinations are more affordable than others, but the fact remains that over half of your budget will go to airfare and accommodation. Budget constraints will limit your accommodation choices to 2- to 3-star hotels, Airbnb, or hostels.
Three-star hotels offer simple luxuries. Airbnbs are cheaper, but you are left to tend on your own, and they're usually located far from the tourist sites and transportation. Then there are the horror stories from not-so-great super hosts and scammers.
Which brings us to hostels.
I've tried it a few times, and I can tell you that they are the best value for your money as a solo traveler. Let me make my case.
Design and Location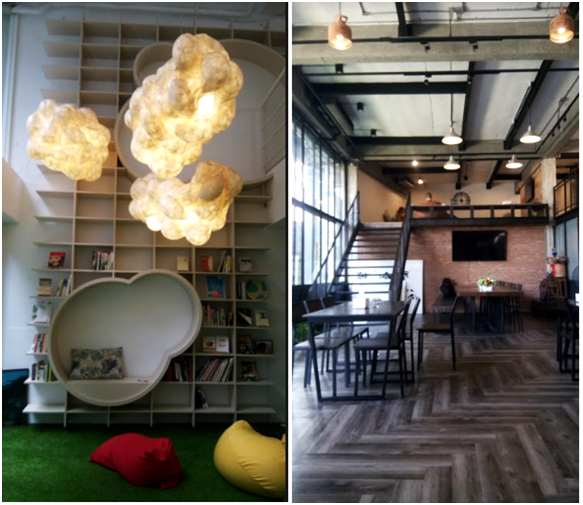 Modern hostels are well-designed and prioritize guest comfort. They're no longer just a row of bunk beds that offer no privacy and a single bathroom to service 20 guests.
Beds or pods provide privacy usually in the form of fabric or rolling curtains. These beds are equipped with sufficient lighting, a small crevice to stow your small items, an electrical plug or charging port, and comfortable bedding. Hostels also provide lockers where you can keep your valuables.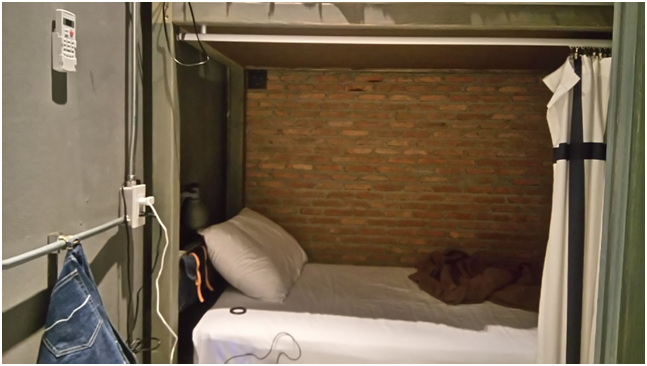 They have ample common areas for dining, relaxation, and hanging out with other guests. You're not required to mingle. Unlike what you see on many hostel websites, guests don't always congregate in the common room to play games or to party. Like you, they spend their days out wandering and then come back at night for a good rest.
Many hostels are also located near train or bus stations, restaurants, and shopping centers. You may find cheaper ones tucked away from these conveniences, but why would you want that?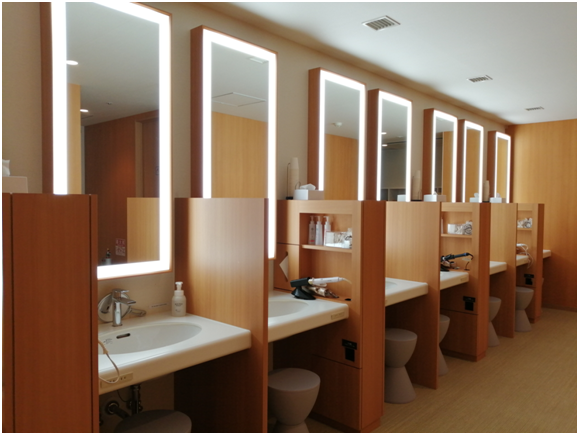 How About Security?
The next question many people ask is about safety. Is it safe for a solo female traveler to stay in hostels?
Hostels are divided into separate dorms: mixed, male-only, and female-only. In a couple of places I stayed in, the male and female dorms are separated by floors and wings. Like in hotels, you get your own card key to your assigned dorm. Sometimes your key is also your access to the main door and the elevator. If you're worried about outsiders, that about covers it.
Then if you try to use your key to access other dorms, you'll most likely get an error. This layer of security gives you peace of mind that people from other dorms won't be able to trespass into your room.
However, I can't stress enough that you should take all the necessary precautions when you decide to travel alone.
Here are a few tips I can give you when staying in hostels, or any other type of accommodation for that matter.
Stay in Female-Only Dorms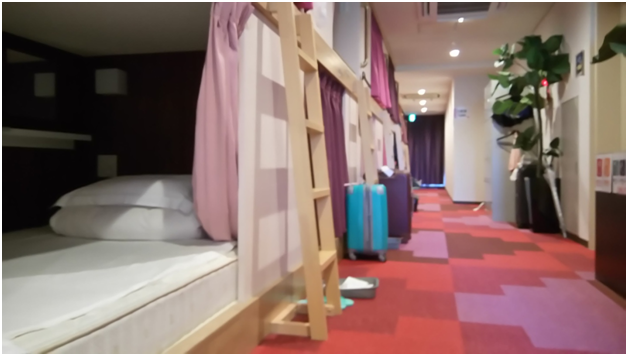 It's hard enough sharing a room with strangers, it can be extra weird if you have to share it with guys you don't know from Adam.
I'm not saying you can't trust the men. But you may be more comfortable staying with other women who are most probably also on a solo journey. Also, women intrinsically protect each other. So staying in a female-only dorm is the safer choice.
Or Book a Private Room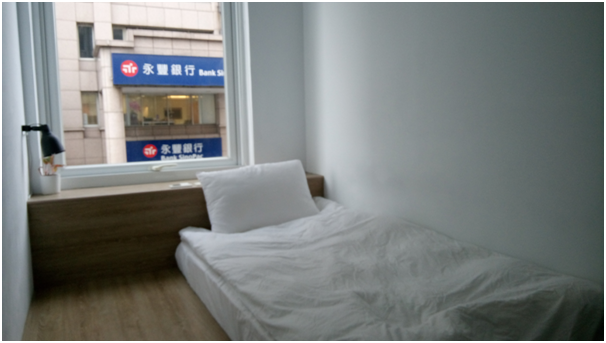 Some hostels have small (read: tiny) private rooms for guests who want full privacy. The only catch is you still have to use the common bathroom, but that's not bad at all. The hostels I've been to have big and clean bathrooms with toilet and shower cubicles that are sufficient for the number of guests. Don't worry, male and female bathrooms are also separate.
Booking a private room in hostels is much cheaper than hotels. You get your own space minus the heavy price tag.
If you have a bit more money to splurge, check out those "poshtels" that also have private rooms (aside from dorms) with en suite bath. But I can tell you that their rates are almost the same as 3-star hotels.
Choose Your Company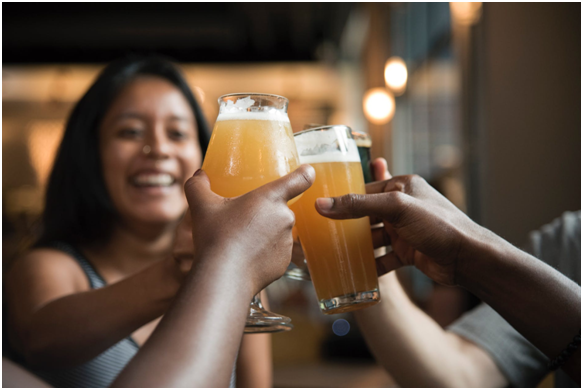 Hostels host travelers from around the world, and some of them will try to be friendly with you or entice you to join their group. It's great to meet new friends, but be wary of people who might want to take advantage of you.
Don't divulge too much information about yourself.
If they invite you to go somewhere you're not familiar with, do your own research before saying yes. Make sure the plan is clear, that the place really exists, and that it is safe to go there. Also, ask them how much money you need to bring and if your budget can accommodate it.
Trust your instinct. If something doesn't feel right, don't go for it.
Google Street View is Your Advance Party
One thing I always do before booking my accommodation is to check out the location. For this purpose, Google Street View is my favorite app. Not just the map, you can zoom in on the area and get a feel for the environment.
Does it look safe? What are the landmarks you have to look for? Where are the nearest transport terminals, markets, hospitals, police stations?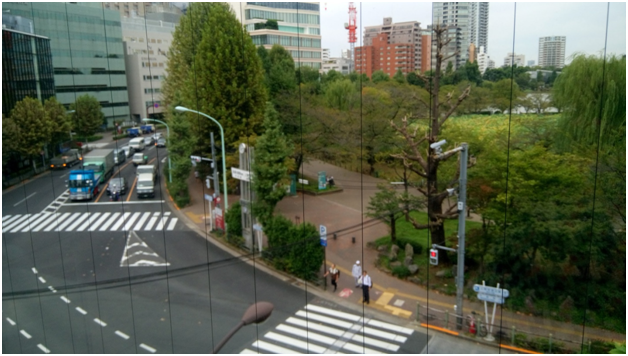 Being aware of your environment is extra important when you're traveling on your own.
Google Street View allows me to familiarize myself with the place even before I get there. I'll know how to get to my hostel from the train station, every corner I need to turn to, what street signs to look for. So I don't carry tourist maps nor glued to my phone's Google maps that can mark me as an easy target for scammers.
Join a Community of Travelers
This tip goes beyond hostels, but it's very useful for solo female travelers.
I recently joined an online travel community called Girls Love Travel. Here, fellow women travelers share information, ideas, and even assistance to members of the community. More importantly, they share tips about safety and what you should do in case you find yourself caught in a bad situation while traveling in certain locations.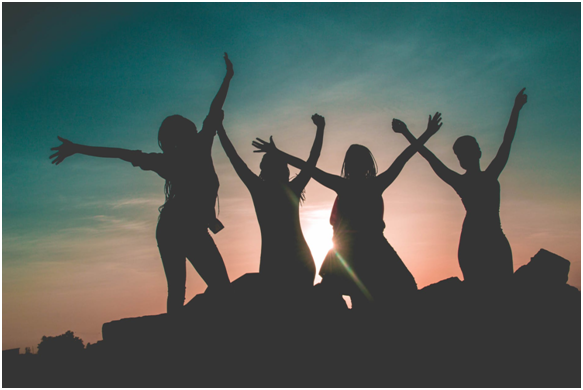 More than once I've seen how some members have come to the rescue of a member needing help if they're nearby. When you're far from your loved ones, it's good to know that there's a group of like-minded girls you can turn to in case things go bad.
Other communities I found online are We Are Travel Girls, Trouvelle, and She Roams Solo. Visit their sites, engage with fellow travelers and see which group fits your wandering style.
Online travel communities also arrange meet-ups and events in different locations if you're up to it. Who knows, you might meet some lifelong travel buddies.
Hostels offer affordable and comfortable accommodation for budget travelers. More importantly, you can be sure that they're safe.
Their design and purpose have also evolved to attract more sophisticated customers. When looking to book one, don't just settle for the first option you see. You can nitpick until you find a place that suits your taste and needs. Because you can now stay in a stylish place without sacrificing your budget.
Grisel Garcia
A writer and wanderlust. Likes coffee, but loves tea. Lives on good food, good books, and wonderful conversations.