Tash De Castro
Tash is often thinking of her next meal while palpitating…
For couples old and new, date nights are something to look forward to. There's a certain romantic vibe when you and your partner have planned a night out in the town together. Date nights take time to prepare from reservations, and logistics (especially if you have kids), to outfits… and wow, that sounds stressful already.
We're here to help you knock one aspect down of your date night. We've listed seven gorgeous pieces from Love, Bonito that you can comfortably wear for different date night ideas. And of course, because we (I) believe in the function and power of pockets, most of these pieces have this benefit.
If you're going to a fine dining restaurant…
Fine dining restaurants will usually impose a smart casual dress code, and since you'll be treated to multiple courses of gastronomic marvels, it's only fitting that you wear something that's both comfortable and classy.
Given the place and activity, we recommend going with a jumpsuit that tastefully shows off a bit of skin and will keep you comfortable as you progress through the courses. For this date night, we find that the Avianna Asymmetric Straight Leg Jumpsuit is perfect for a night out to your favorite fancy restaurant. This maxi jumpsuit will leave you feeling confidently elegant.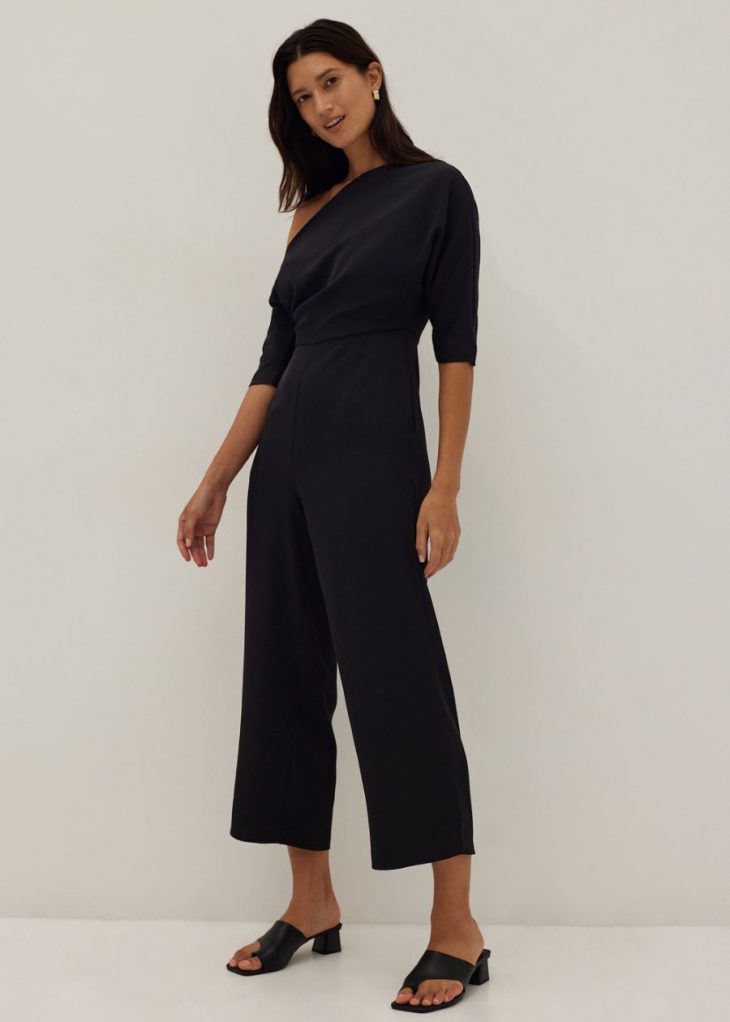 If you're going out dancing…
Are you and your partner thinking of taking the night to your nearest dancing club? Then, we've got THE dress for you. The Luella Padded Low Back Dress is not your typical black (or yellow) dress. One: It's padded so there's no need to wear a bra; two: It's oh-so breathable; three: pockets!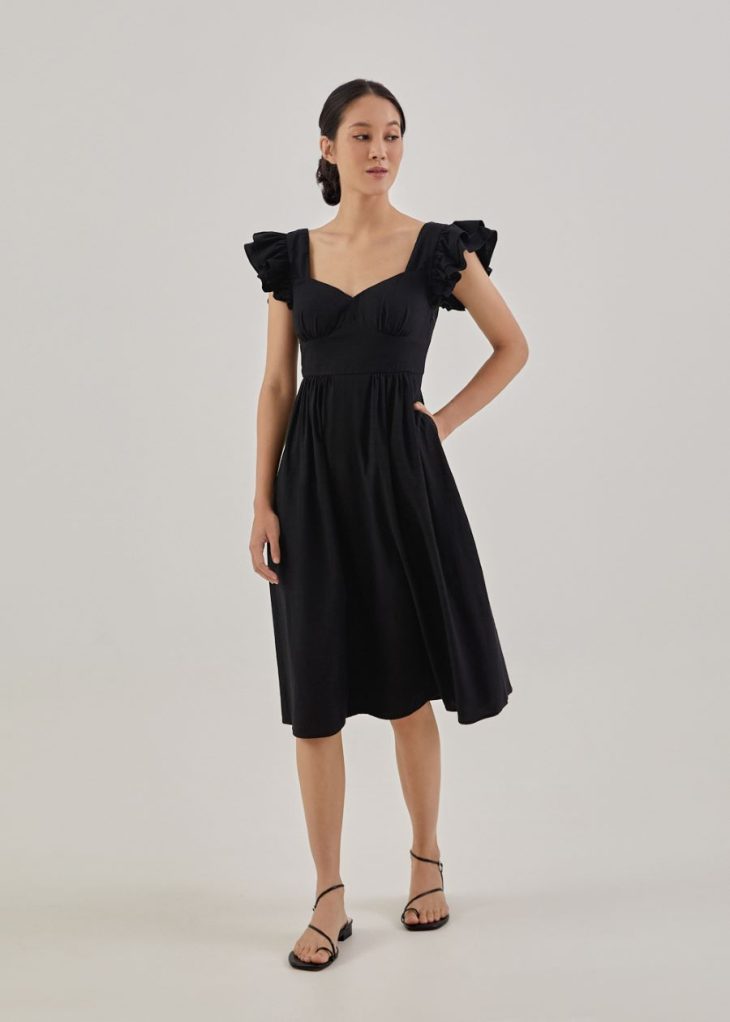 This dress has a fit and flare silhouette so you can swish, shimmy, and twist without feeling too warm. So, whether you're doing the tango or the samba with your partner, you can comfortably show off your moves while still looking stylish.
If you're in for a surprise…
Manila nights are humid enough and we all know how hard it is to look fresh while being comfortable. If your partner has kept your date night plans a secret and you need an outfit that can conquer the night ahead, then the Anissa Padded Cut Out Jumpsuit can be the solution to your problems.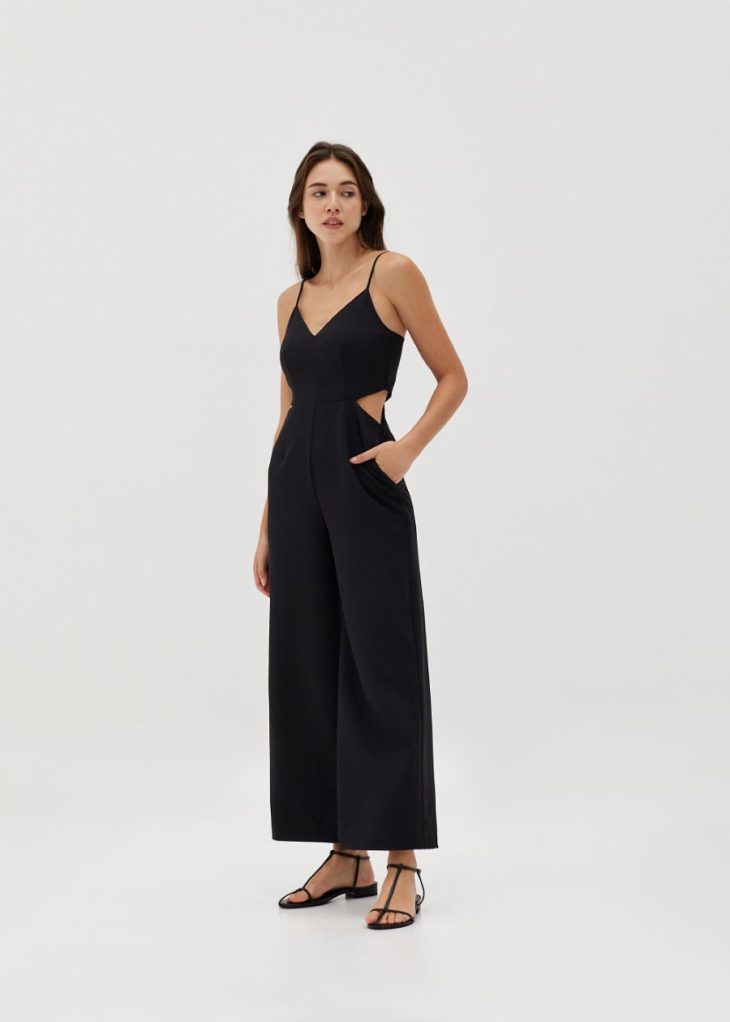 The jumpsuit has functional side pockets that can fit your phone, wallet, and keys. This clothing piece has a fitted silhouette that'll accentuate your figure. Just don't forget to bring a jacket (or wait for your date to lend you his) in case you go somewhere cold.
If you're going to watch a movie…
In RomComs, there's usually a scene where the girl enters a room, and the leading man is stunned at how beautiful she is. If you've ever dreamed of having a big gasp from your partner, then this dress will give you the dramatic entrance you want.
The dress we're talking about? The Monique Padded Jacquard Organza Babydoll Dress. This dainty babydoll dress will keep your date's eyes on you all night, and the low-back tie detail will surely turn heads.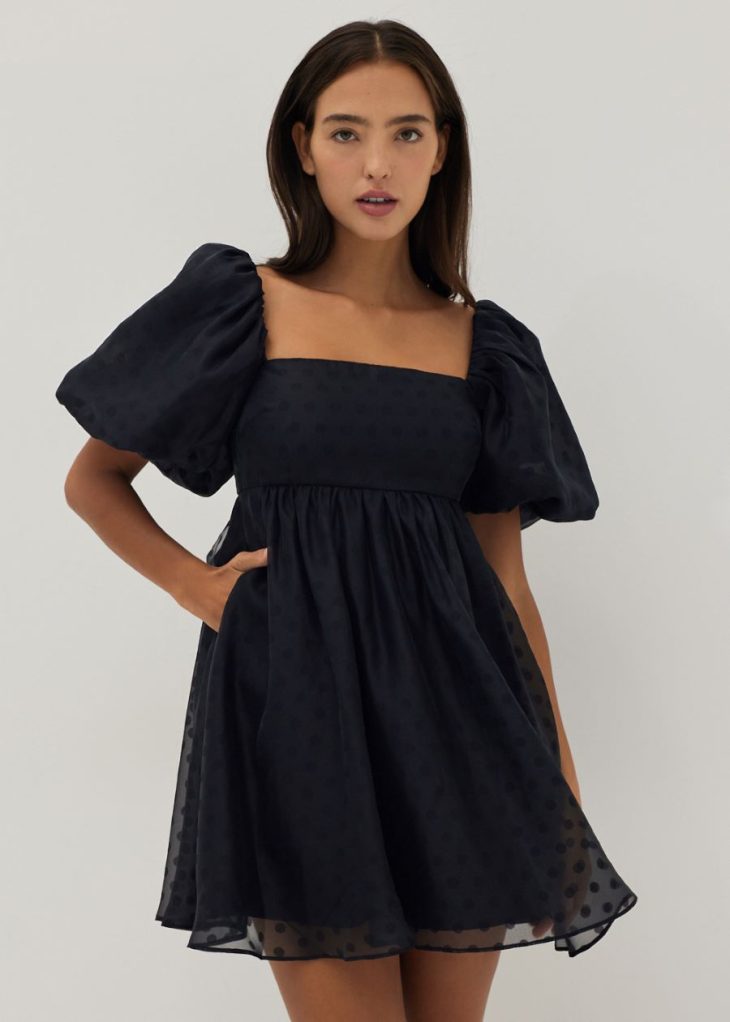 If you're going on a food adventure…
Have you ever gone on a food adventure date? Think outdoor food stalls like the scene in Crazy Rich Asians. When you're out and about munching from stall to stall, you'll want a breezy outfit that's got you covered – enter: the Sandrine Twist Wrap Column Jumpsuit.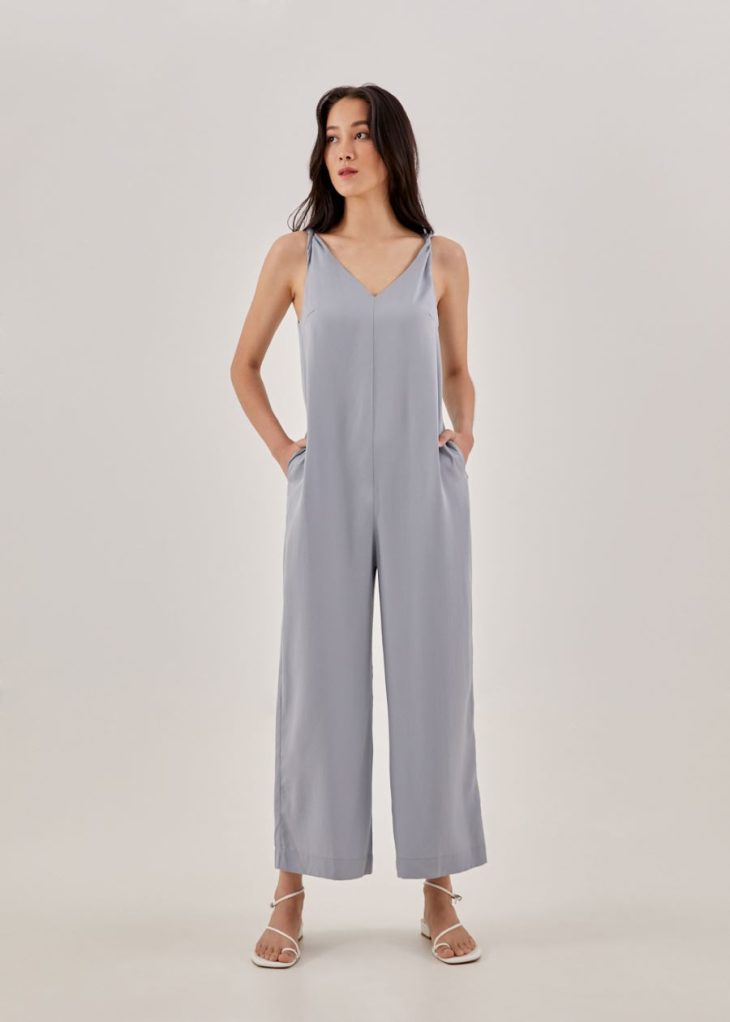 Love, Bonito classifies this jumpsuit as a buffet-friendly option which is what makes it perfect for this kind of date – no need to adjust your belt, this piece has got you covered (literally). The functional side pockets also mean that you can easily reach for your cash or phone to pay for the meals, drinks, and desserts you've ordered.
If you're going to the theater…
We love our pockets but sometimes we need to pass it up because a dress is too perfect. This is a dress that made us forego pockets for a clutch – the Valorie Sleeve Mermaid Dress.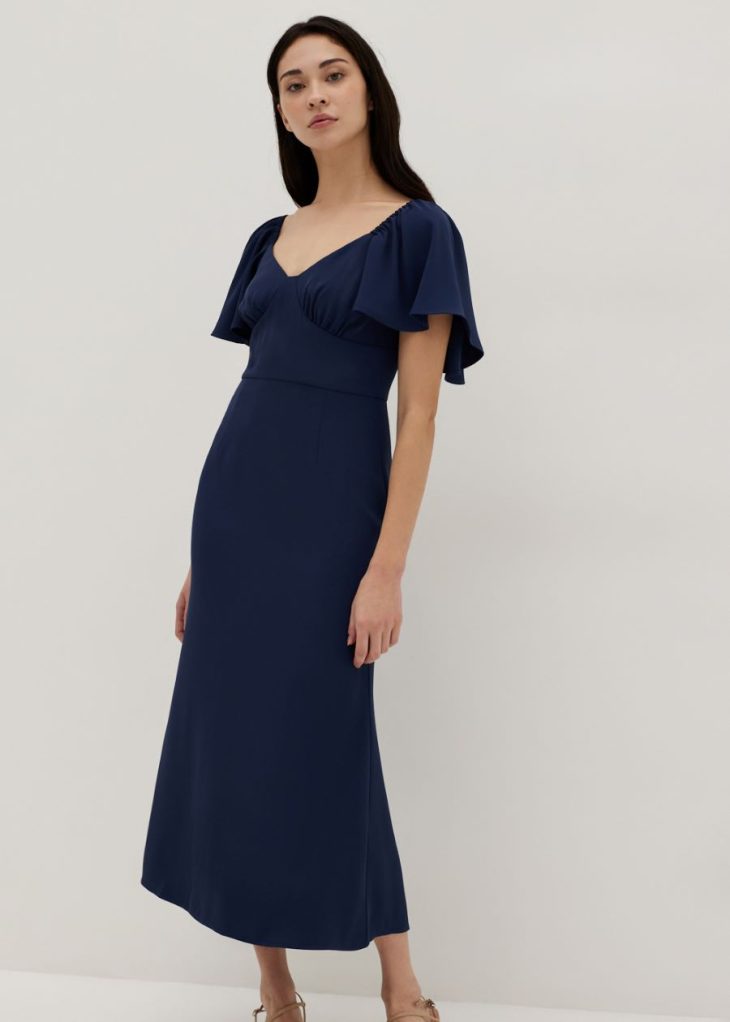 The mermaid dress is perfect if you and your partner are heading to watch a ballet, orchestra, or musical. What more can you ask for in a dress? Billowy sleeves, an enchanting mermaid silhouette, and an elegant V-neckline.
If you're going on a picnic…
Are you and your partner going on a romantic picnic? You'll want to be able to move comfortably and stay cool. This is why we think that the Camryn Wide Leg Flutter Sleeve Jumpsuit is perfect for this occasion.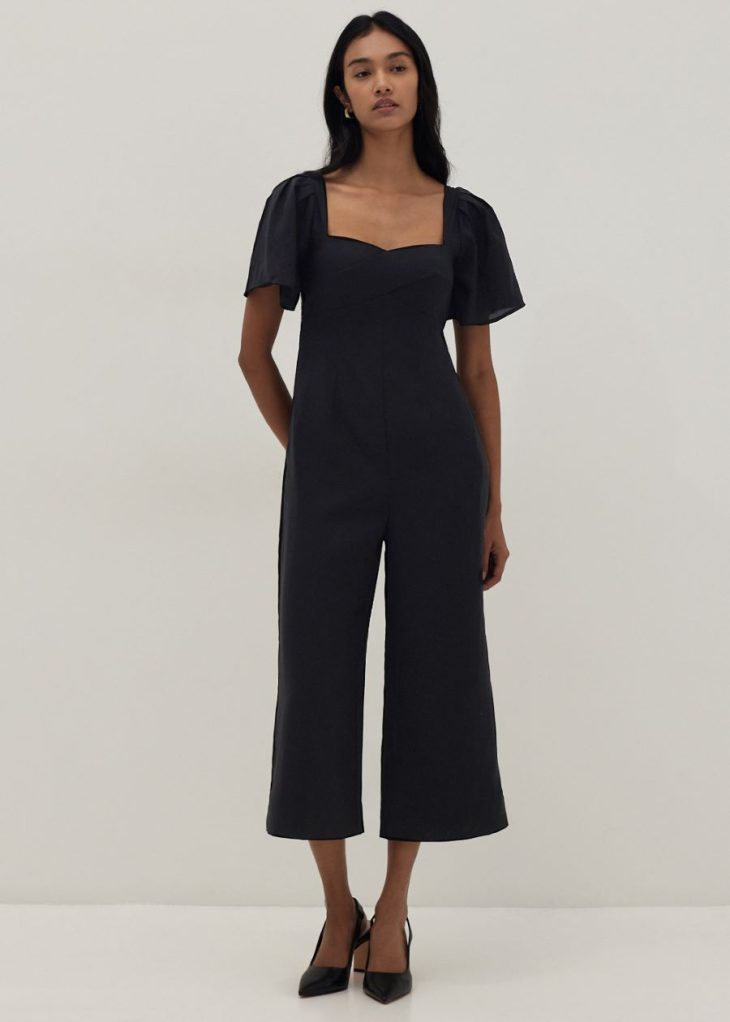 The wide-leg silhouette of this jumpsuit allows you to jump, roll, and strut however you want. A jumpsuit is also perfect for sitting absolutely anywhere without having to worry about the way you sit. This piece features a sweetheart neckline bustier bodice and flutter sleeves that give this jumpsuit an exquisite feminine touch.
Looking Good with Love, Bonito
Look effortlessly good on your next date with Love, Bonito.
The best part? You don't need to spend a fortune to look this good because Love, Bonito's currently on sale! The annual Love, Bonito Mid-Year Sale has up to 70% off for eye-catching pieces that you'll love wearing over and over again.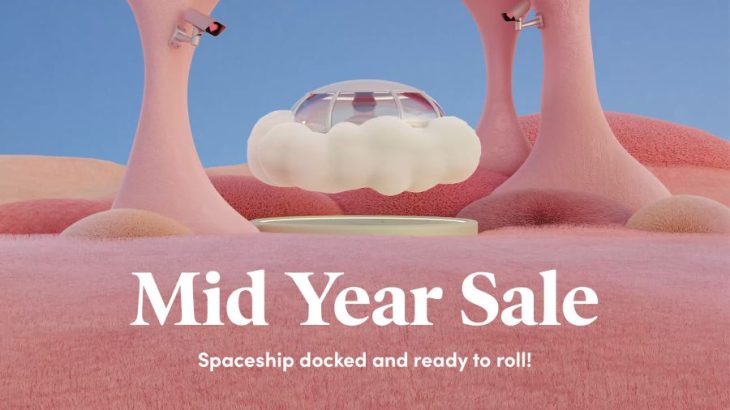 The Mid-Year Sale has over 3,000 styles available ready for the LBCommunity and it doesn't end there. You can get an additional ten to twenty percent discount if you meet the minimum spending requirement. LB's mid-year sale will last until June 12, 2023.
What are you waiting for? It's time to get shopping!
Tash De Castro
Tash is often thinking of her next meal while palpitating over coffee. Legend has it that if you talk to her about food and bring her on a hike, you'll have her friendship forever.