Tash De Castro
Tash is often thinking of her next meal while palpitating…
There is a flurry of things to do in the morning. Take your bath, eat breakfast, have a sip of coffee, make sure to leave on time or risk being stranded waiting for the train. So, with all these things taking priority in your start-of-day agenda, you probably don't have half an hour to spare for a full make up routine. If you're anything like us, 15 minutes is probably all you can allocate before you need to dash out.
You just don't know it, but everyday items found within the comforts of your own home can actually help make the steps of your daily makeup routine easier and time-efficient. Keep reading to learn about these makeup application hacks.
Conceal, don't fill.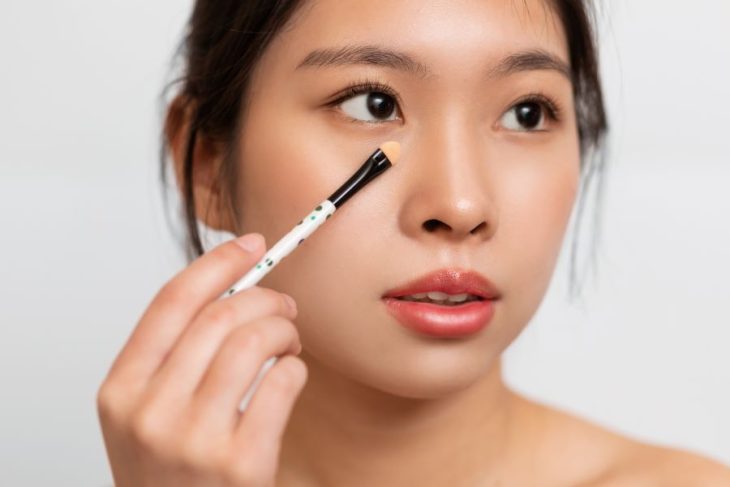 One common mistake women often make in the attempt to hide those sagging bags is the way you dab that white concealer under your eyes. Do it the right way. In place of that half moon you were so used to, follow an inverted triangle that runs down to the bridge of your nose.
But the area under your eyes isn't the only place you might want to dab on some concealer—use it on your lips too. For a matte lipstick affect, dab concealer onto your puckers before applying that glossy lipstick. For plumper lips, slide on some concealer only on the middle part of your lips, thus highlighting your pout.
Warm things up.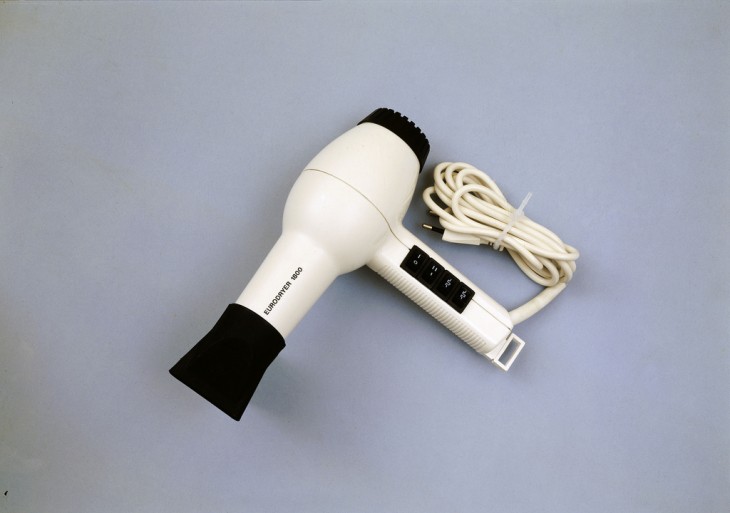 Want to give your lashes a little more oomph? Heat your curler with your dryer, or you can even use a lighter. After you curl, you'll see the dynamic results as your lashes will surely be shooting for the moon.
Another way to use that cigarette lighter is to warm your pencil eyeliner to soften it then fill in your lids and see smoky results you might not otherwise get without a smudge stick.
Curl and line in one move.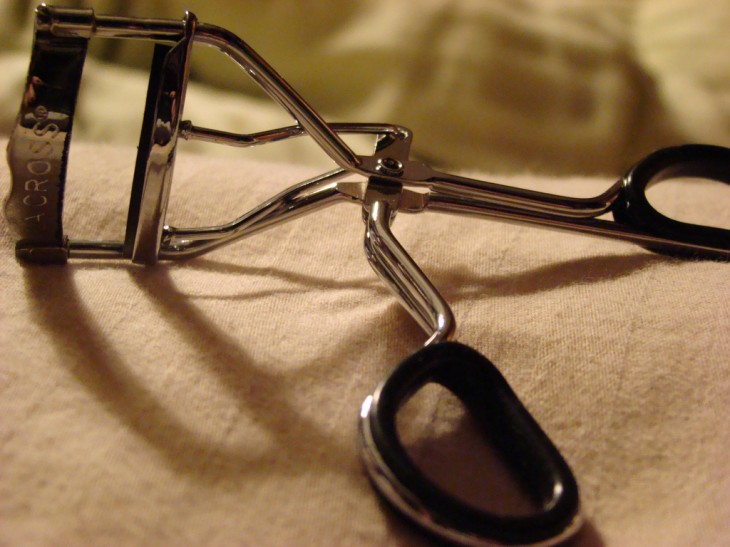 This beauty hack is a total time saver. No need to spend precious seconds just to delicately line your eyes. Instead, smudge that eyeliner onto the top and bottom part of the opening of your eyelash curler. After curling your eyes, notice that your peepers will be lined with a touch of black. Voila!
Keep a spoon in your kikay kit.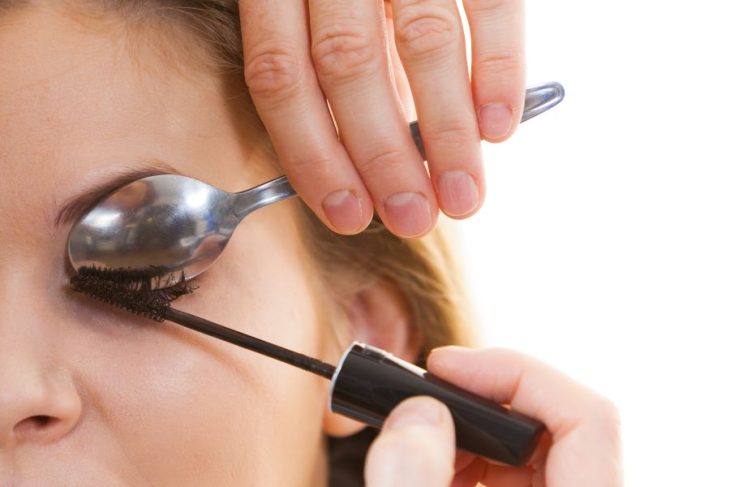 Want to perfect that tricky cat's eye? It's easy. Simply let a spoon handle serve as your guide as you trace your eyeliner through the tail of your cat's eye over your lash line to the corner of your eye. For the winged tip on the upper side, glide through the spoon's head and connect with the tail.
Another use for the spoon is to prevent mascara from smudging your lids. Simply place it behind your lashes as you brush through the hair.
If you want to retouch and a trusty spoon is out of reach, you can also use a card in place of the spoon. It might be a bit awkward at first, but you'll perfect that technique in no time.
Use powder power.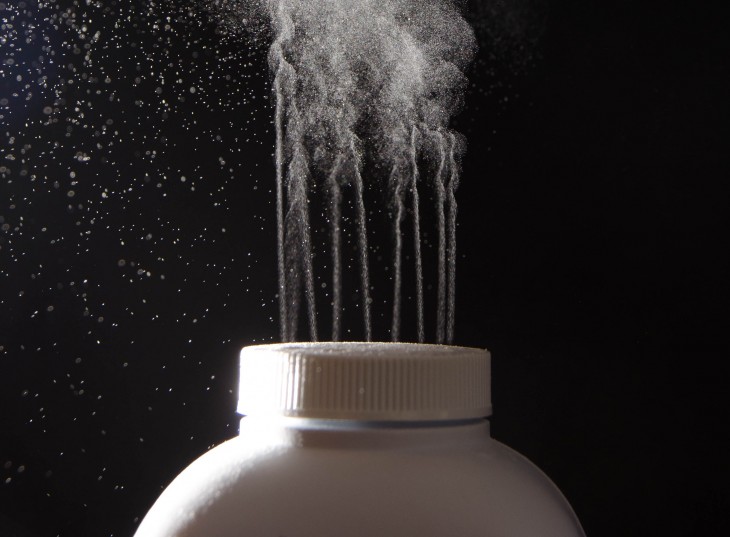 Baby powder isn't just for infants and kids. This little girl's makeup must-have can make your lipstick last longer. After applying some color to those puckers, place a tissue over your lips then dust with powder for a long-lasting effect.
Powder can also be used as a volumizing agent for your lashes. Dab a cotton bud with some baby powder and swab in between mascara applications for longer and thicker lashes.
White makes right!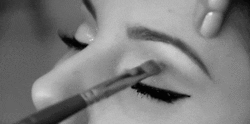 Had only a few hours of sleep, but don't want to look haggard? No problem, slide on some white eyeliner to make your eyes look bigger, hiding signs of stress.
White or light-colored eye shadow can also act as primer to make the other colors (and your eyes) pop. The white eye shadow serves as a blank canvas for the different hues you will be patting on those lids, at the same time assuring you of smoother makeup application.
It can also be used to make your lips look fuller. Just as with the concealer, dab a bit into the middle part of your lips for that irresistible pout.
Apply makeup steps in order.
While this tip doesn't call for you to use a household item, it's probably the simplest one to execute. Follow your makeup application steps to the tee.
The basic rule of makeup application is to layer products in a way that's best for your skin. While there isn't an exact formula for how you should apply your makeup, we find it best to apply it in this order to ensure that our skin is getting the nutrients and protection it needs for the day ahead.
Here's the step-by-step guide to how we layer on our makeup for maximum benefits:
Step 1: Prep your skin with primer
Once you're done with your morning skincare routine and you've layered on the sunscreen – because hey, we live in a tropical country! It's time to prepare your skin for makeup.
Applying primer should be the first step in your makeup process. This helps smoothen your skin, minimize your pores, and even help products stay on for longer.
Step 2: Layer on the foundation
Next, you'll need to layer on the foundation to give your makeup products a base to hold on to and even out your complexion.
Your foundation should be matched to your skin tone and type. That means, if you've got oily skin, it's best if you opt for a foundation that's power-based to soak up all that extra oil from your skin.
Step 3: Dab on the concealer
Lightly dab the concealer onto parts of your skin that need a little bit more coverage.
Using concealer to blur out imperfections and blemishes is the perfect way to minimize foundation to even out your skin.
Step 4: Swipe on blush, bronzer, and highlighter
Add a little color to your skin by swiping on your blush, highlighter, and bronzer. You can use products ranging from creams to powders to achieve the look you desire.
Just remember to reapply your blush every now and then to stay looking fresh throughout the day. The best way to do this? Get an easy-to-apply product that you can easily swipe on anywhere, like Pixi's On-the-Glow Blush.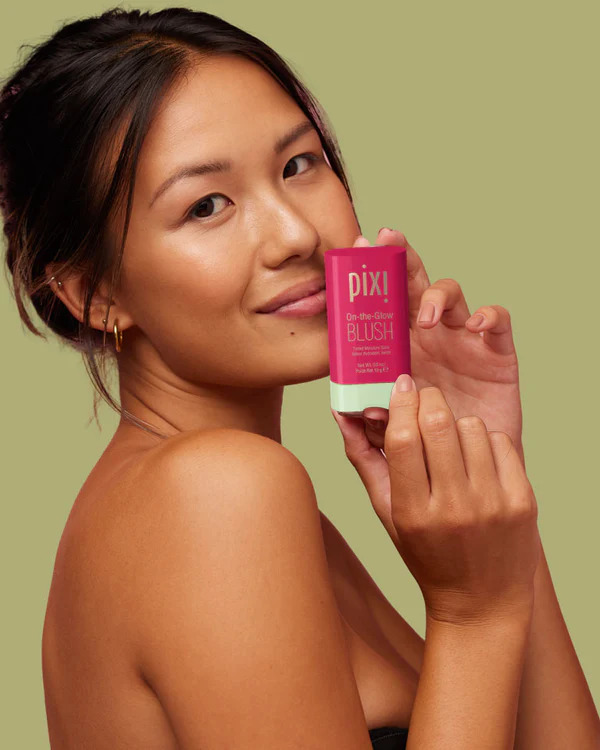 Step 5: Brush and line your eyes
Apply your eyeshadow first then line your eyes with an eyeliner that complements your eyeshadow color. Once you're happy with your eyes, you can add your mascara before curling your eyelashes.
Make sure to have your spoon in handy to get that perfect cat-eye look and to heat up your curler for more defined lashes.
Step 8: Focus your eyebrows
Your eyebrows can make or break your look. Not enough product and you'll look a little washed out, too much product and you can come off looking too strong.
Using a light hand and steadily building on your eyebrows is the perfect way to make it look natural, beautiful, and balanced.
Step 9: Plump up your lips
You're almost at the end of your makeup routine! We all know how the color of your lips completes your look.
First, line your lips with a liner to make sure that your lipstick stays on for longer and so it doesn't bleed. Next, fill in your lips with lipstick. Finally, dab a bit of gloss on your lips and purse them together to spread out the product. Voila! You've got perfectly plump lips!
Step 10: Set your makeup
Now, you don't want to do all that work for nothing right? The final step of your makeup routine should be to use a setting spray or powder to ensure that your makeup lasts for the whole day.
Effortlessly look good all-day
We hope that you've learned makeup hacks that simplify your makeup routine. Now, it's time for you to put your brushes, sponges, and wands into action by putting on your best face forward.
If you've got any makeup hacks you want to share with the world, make sure to comment them below!
Tash De Castro
Tash is often thinking of her next meal while palpitating over coffee. Legend has it that if you talk to her about food and bring her on a hike, you'll have her friendship forever.