Mariel Abanes
A girl who lives and breathes writing, magazines, music, literature…
The holidays (and particularly the onset of a new year) are a perfect excuse for a grand makeover. Who wouldn't want to spend their Christmas break getting pampered and spoiled and transforming into a more beautiful version of themselves? I bet most of us would.
When you get a makeover, you should always start from the top—literally. Your mane is your crowning glory and, when properly cut, styled, and cared for, one of the essentials for a physically pleasing appearance. So whenever you feel like your hair lacks luster and life, your instincts will probably tell you it needs a boost. And our go-to place for a hair lift? No less than one of the most trusted salons in the metro.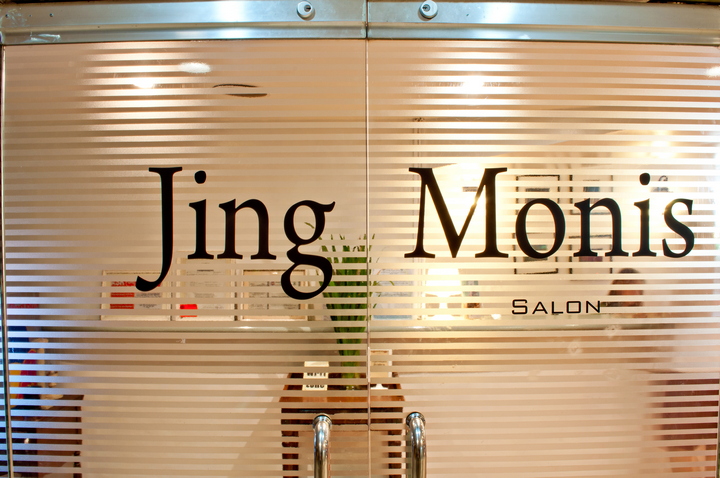 That's why there was no way I was going to miss the chance to have this lift and prettify myself a notch when the Jing Monis Salon invited us for their makeover event, "Holidays with the Press '14." The guests were treated to a makeover sesh by the creative team of JMS.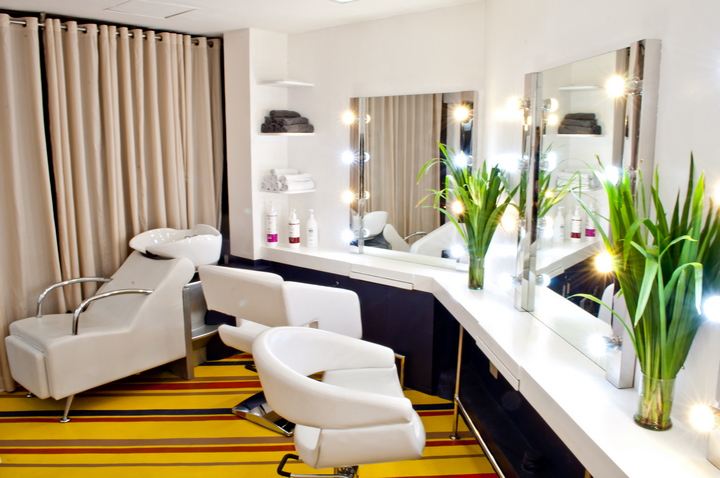 Jing Monis, the hairstylist and makeup artist to the stars, put up this salon, which was formerly called the Propaganda, with his friends. Jing makes sure that his salon's performance is always at par with his standards, which puts a lot of emphasis on guest satisfaction on every visit.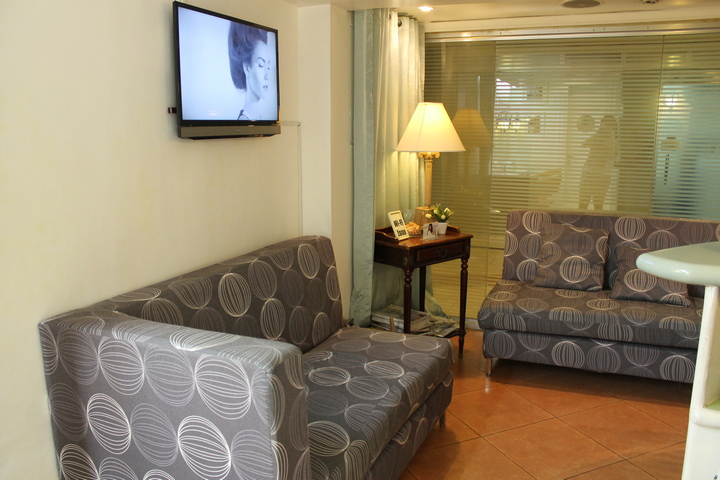 Since it's almost the end of the year, I decided to go for a new look by having a haircut and nurturing my locks with a hair treatment as well to prepare them for the end-of-year merrymaking. So hairstylist Romar Morillo, one of the hair geniuses at the Makati branch, took care of my mane, trimming to my desired length and style. I asked for a U-shaped layered cut with bangs. So that's what he gave me, though he suggested a few things to make the chop more suitable for me. A few more snips from his sharp scissors, and it was done! After my cutting session, it was time for my treatment.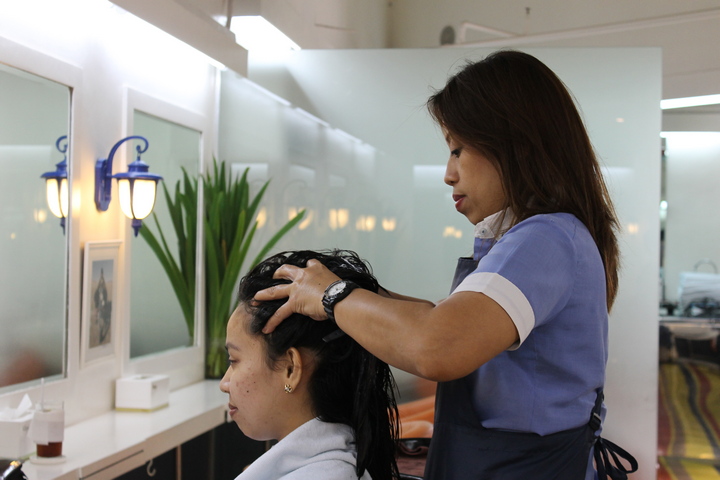 This was the most enjoyable part, especially since I love the feeling of the cream in my hair, which is gently massaged all over the top of my head. The treatment was allowed to set for a few minutes, and while we waited for this, I was given a back massage!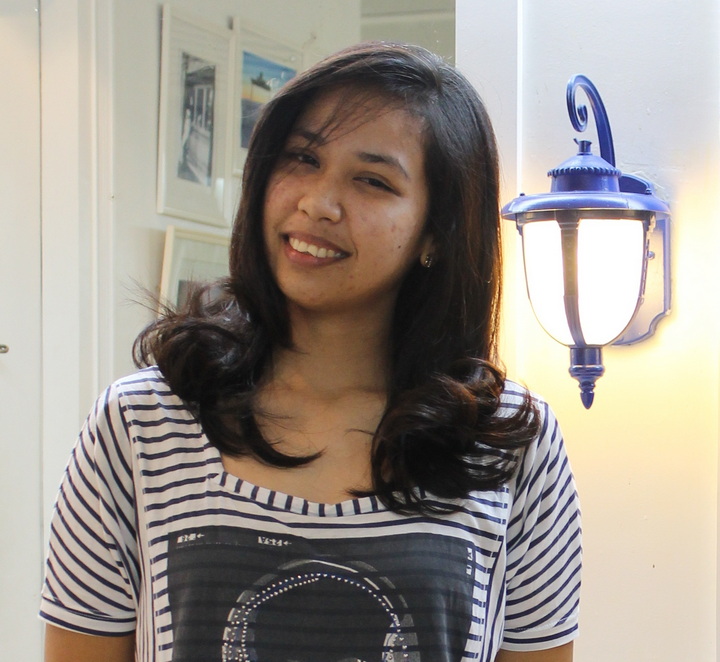 After the session was done, voila! Hello, new me!
This period of indulgence was a totally relaxing experience. The team was really conscientious in their handling of their clients, and they make sure they give only the best service. They are friendly and courteous, and you will definitely not be having a dull time while you get your new look.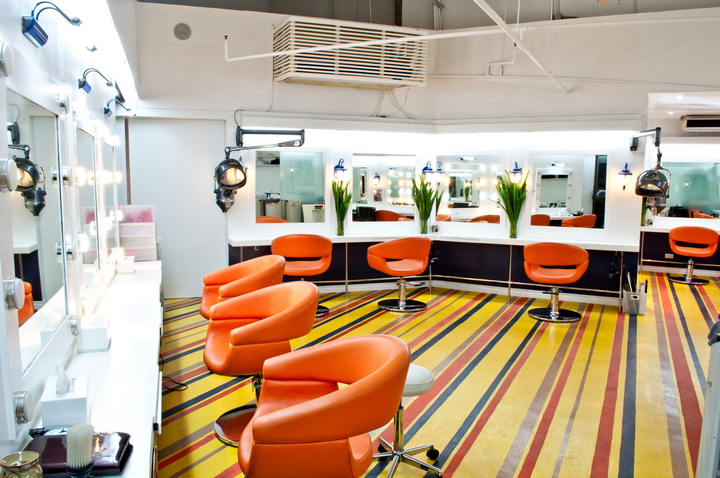 And speaking of looks, the interiors of the salon are really sleek and elegant. The setting immediately puts you at ease with the knowledge that only the experts will be dealing with your beloved crowning glory, and you can expect 100% satisfaction in value for money—not to mention an excellent revamp.
My makeover session at Jing Monis Salon lasted almost two hours, and it was truly the break I'd been looking forward to after a stressful month. What with the workload that a modern Filipina faces, don't you think you deserve to be treated as well?
If you agree with me, head on over to the Jing Monis Salon and spoil yourself to the grand makeover you deserve.
The Jing Monis Salon can be found at Unit 303, 3rd Level, Greenbelt Mall, Paseo de Roxas St., Makati City. More details can be found at www.thejingmonissalon.com, facebook.com/jingmonissalon, twitter.com/jingmonis, and instagram.com/jingmonissalon.
Mariel Abanes
A girl who lives and breathes writing, magazines, music, literature and sweets. A follower not of the rules, but of her heart. Instagram: @marielabanes