Zia Dadis
Zia Dadis is a free-falling bud that never quite made…
It's time to put your game face on and put HD Mascara by Browhaus to the test. We loved the Precision Eyeliner by Browhaus, so if you're anything like us, you're probably keen to find out if other items on their makeup line are equally great.
Mascaras can be your perfect partner or your worst nightmare when it comes to emphasizing your eyes.  Clumpy mascara can ruin your no-makeup makeup look, runny mascara is a disaster during special occasions, while heavy mascara can feel unnatural and uncomfortable. So the search for the perfect mascara—which, once applied, feels light and weightless, is resistant to water and tears, and gives your natural or glam look an effortless finish—is definitely a tough one. I three must-have features for a good mascara: waterproof, clump-free and lightweight.  And since mascaras are my #BAE (before anything else) item when it comes to makeup, I have quite a high standard to uphold.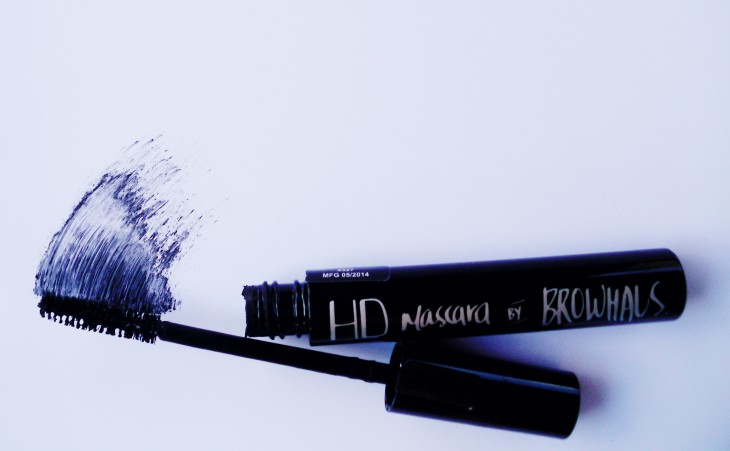 One of the first things I did after I opened the HD Mascara by Browhaus was swipe it back and forth on a piece of paper as I wanted to see its consistency. It was creamy, but I couldn't be sure how thick and heavy it would be once applied. So I moved on to the next step: my first application. I found that  two to five coats of the mascara would have been enough for luscious lashes; I made the mistake of coating it way too many times, maybe even 20 coats! So it was my fault that I ended up with clumpy and spidery lashes that lasted me the whole day. So you've been warned!
That being said, since HD Mascara by Browhaus can cover your lashes in just two to five coats, you can tell it's pretty lightweight. After application, it will feel like there's nothing there, except your lashes will now look longer and more lustrous. And you're all set!
The biggest concern in this department, though, is the waterproof feature, especially if you know a tearful reunion, a heartbreaking goodbye, or even just a movie chock-full of hugot lines is in your immediate future. This is one of the features that I guarantee won't disappoint. Actually, it feels like it's harder to remove than it is to apply. Or maybe, that's just my innate laziness, because I hate having to remove makeup every time I go to bed. I mean, why? You apply it in the morning anyway. (Still, regularly sleeping with your makeup on is one of the top ways to ruin your skin.)

Whining aside, the HD Mascara by Browhaus was a total package—even though you only need a couple of coats for everyday application, I've already finished the product, I love it so much!  Still, be wary of leaving it uncapped as it does dry up quickly. I would definitely recommend this to friends who are looking for decent-priced high-end mascaras. As long as you follow my tips about how much to apply and how to keep it from drying out, you'll ready to strut it and flaunt that tantalizing gaze of yours in no time.
And there you have it! The Precision Eyeliner by Browhaus is available from all Browhaus boutiques. Visit their Facebook fan page for more information.
Have you tried this product yourself? What do you guys think? Let us know on the comments below.