Zia Dadis
Zia Dadis is a free-falling bud that never quite made…
I have never been a fan of eyeliner. I find it such a hassle to use. You have to take almost five minutes to get one eye done, and you'll most probably take another 15 minutes just to match the other eye. Unfortunately, as much as you might like to avoid it, eyeliner is a staple when it comes to opening up your eyes. Unless you want to look like a zombie, eyeliner is your go-to solution. Always.
Since I have chinky eyes, I've tried almost every type of eyeliner in the market just to get that striking eye pop. Liquid, gel, cream, pencil, powder—you name it. I'd come to terms with the knowledge that I would never get that perfect winged eyeliner ala Michelle Phan. So when Browhaus invited Modern Filipina to try out their new eye makeup line, I wasn't all that enthused. I thought, "No matter how good the product is, it is never gonna be enough if I don't have the skills to optimize it." But, oh, boy, was I in for a surprise!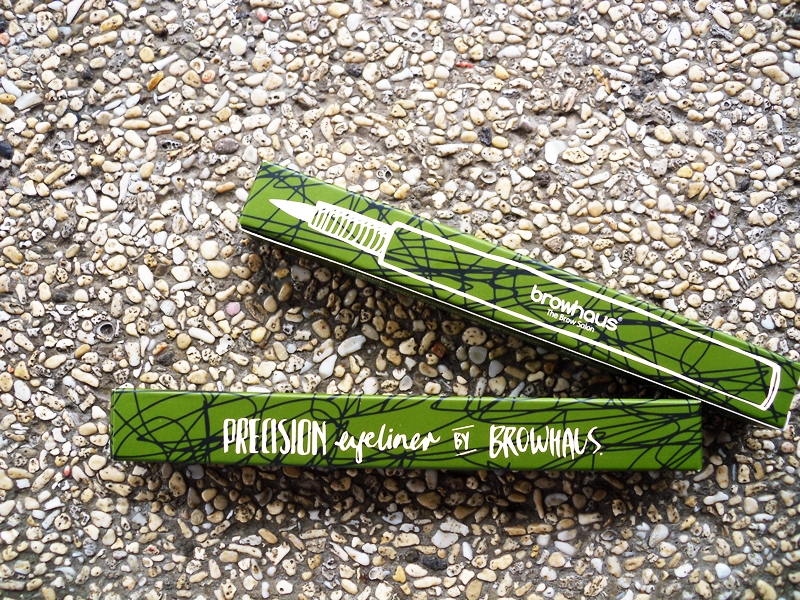 The Precision Eyeliner by Browhaus is so easy to twist and manipulate according to your needs. Aside from the fact that it has a felt-tip end for smooth application, the pen case has an easy grip. It kind of feels like you're just making a line with your ballpoint pen or pen brush when you apply it.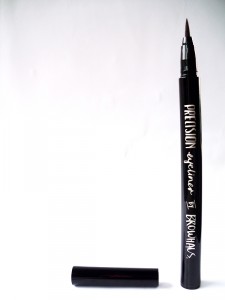 As for the color, it has an intensity that starts off really strong, but tones down after oxidation. If you're going for a winged liner, you usually have to "draw" a guide with a pencil liner first before using the liquid eyeliner. However, with Precision Eyeliner by Browhaus, you can just dot the outline of the shape you want to achieve, then connect the dots—you'll have that classic winged eyeliner in no time!
There are two shades of Precision Eyeliner by Browhaus: deep brown and intense black. Currently, I'm in love with the deep brown shade as it looks more natural and is perfect for day makeup. What do you think?
However, the thing I love most about this eyeliner is how fast it dries. When I compared it to my previous go-to liquid eyeliner, I found that Precision Eyeliner by Browhaus dries almost 5x faster—in barely a minute! With a product that efficient, you can cut down your eye makeup routine to less than 10 minutes. And did I mention that it's composed of all-natural ingredients? You won't have to worry about irritating your sensitive skin! It was actually surprising, considering how sensitive my skin is. Not even a single itch.
Ms. Tab Abad of Browhaus explained, "There is a science behind every arch and tweeze that we do." It's safe to say, there is a science behind their new eye makeup line, as well. So, let's move forward!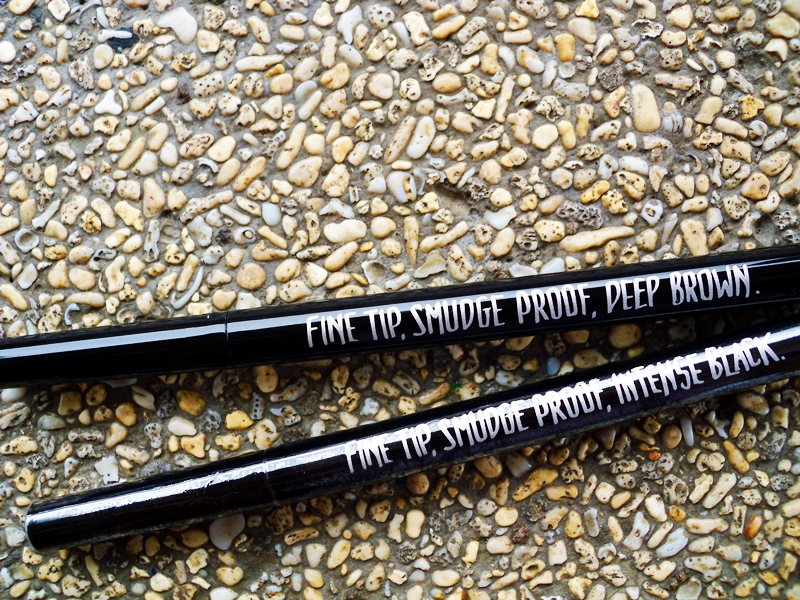 First stop is the long-lasting wear feature. Honestly, I'm not sure if applying another coat after five hours or so will still make it a long-lasting eyeliner. But the fact that I don't have to check it from time to time and I'm still 100% certain that the product is intact has me giving it a 4.5 out of 5. Plus, who doesn't retouch anyway?
Then, there's the smudge-proof feature. This was somewhat of a let-down for me as I tend to scratch at my eyes whenever I get a bit sleepy. And when I do so, it does smudge a little. It's not as noticeable at a distance, like when you're talking to your friends across a dinner table, but if you look in the mirror or your friend is relatively close, the difference can be seen. And we always want to look our best, don't we? So for this feature, I'd give it a 4 out of 5.
Finally, we have the easy removal with warm water feature. I think, out of all the three remaining features, this one's the best. I never had a hard time removing the eyeliner. Sometimes, it doesn't even have to be warm water. Your makeup remover can do the trick, or even just soap and water. So if you're looking for an eyeliner that's definitely worth the money, this one's definitely for you. It's a perfect addition any modern Filipina's kikay kit.
And there you have it! The Precision Eyeliner by Browhaus is available from all Browhaus boutiques. Visit their Facebook fan page for more information.
Have you tried this product yourself? Let us know what you think by leaving a comment below.