https://www.instagram.com/p/CEAFiVRojCE/
https://www.instagram.com/p/CEC0Xh6l-hm/
https://www.instagram.com/p/CEAsD-5lF4l/
"Ate, don't you know it's the eGirl way of life?"
A friend of mine introduced this term during one of my quarantine conversations. At first, I thought this was a quarantine thing, but apparently — this anime-like edgy fashion style has been existing for quite some time but was made famous by Tiktok (aka almost everyone's favorite app this quarantine season).
Said friend answered this way when I asked her about the bleached hair (the front part only, mind you).
Eventually, the e-girl (and e-boy) trend gained popularity as the quarantine stretched on and people wanted to explore makeup looks as they find ways to kill time. Heck, the fashion style even made it to a music video (BLACKPINK'S Jennie would like to say "How you like that?").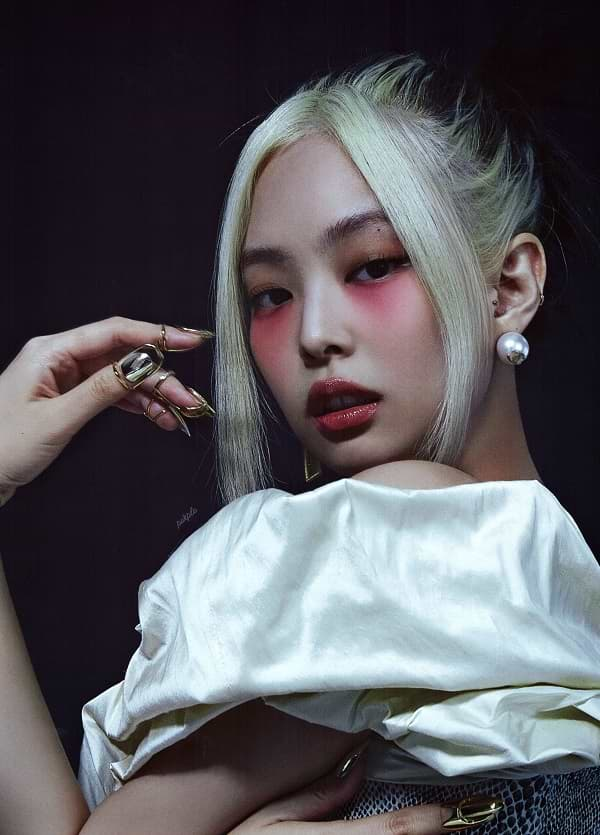 You probably have gotten the e-girl fever and want to achieve the look. Well honey, here's what you need to know.
How to Do the Egirl Look
E-girls have a signature look that reflects their definition (a girl who spends most of her time immersed in social media and the gaming world). They rarely wear their natural hair color and prefer to dye it pink and lime green. If they do wear their natural hair color, they color the other half white, blonde or other vibrant color.
They typically shop for thrift clothes or they come from alternative fast fashion retailers.
Some e-girl staples:
Colorful hairclips
Mesh t-shirts
O-ring collars
Sailor Moon skirts.
You complete the look with the classic e-girl makeup.
The Basic Egirl Makeup Tutorial
So how does the e-girl makeup look go?
For starters, it consists of faux freckles, thick winged eyeliner, and a heavy drunk blush strategically placed on the high points of your face. Some e-girls complement their looks with cute little stars or hearts stamped underneath the eyes or on their cheeks.
Those who really want to commit accessorize with eyebrow or septum piercings.
Create the e-girl look with the following steps: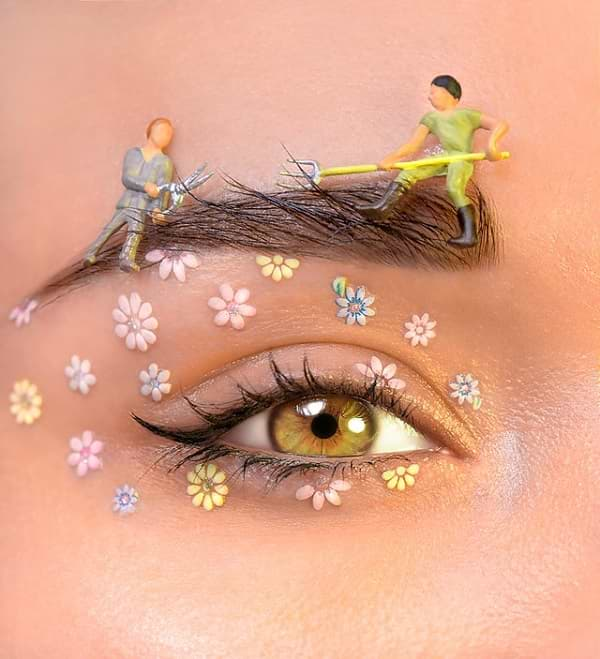 Step 1. Prime your face. Make sure your e-girl look doesn't fade through the day by smoothening it out with makeup primer. Primer preps your skin for foundation.
Step 2. Apply foundation. Perfect your complexion by using lightweight formula foundation that has a natural finish. Buff your face with a blender, so you can easily blend the liquid formula, avoiding a cakey e-girl look.
Step 3. Don't be afraid to blush the house! Bring on your blush game! Color your nose! Instead of sticking with traditional blush on the cheeks, dust some blush on your nose too. Sweep the blush across the bridge of your nose and extend the color onto the apples of your cheeks. Pop things off a bit with highlight onto the tip of your nose.
Step 4. Fill in your brows. Shape and define your brows with your favorite eyebrow pencil. Fill any sparse areas with light, feathered strokes then use a spoolie to blend the look.
Step 5. Go crazy with colors. E-girls sport pink or coral eye shadow shades. You can also add the iconic heart under each eye.
Try your version of the e-girl look and share it with us on our Facebook page.
Have fun, e-girl!
Ashley Petallano
Ashley is an awkward potato in love with words, Kpop, and corgis. She spends her free time dancing like one of those balloon things you see in malls.