Katrina Tankeh
Writes, eats, and dances with an incomparable vigor but is…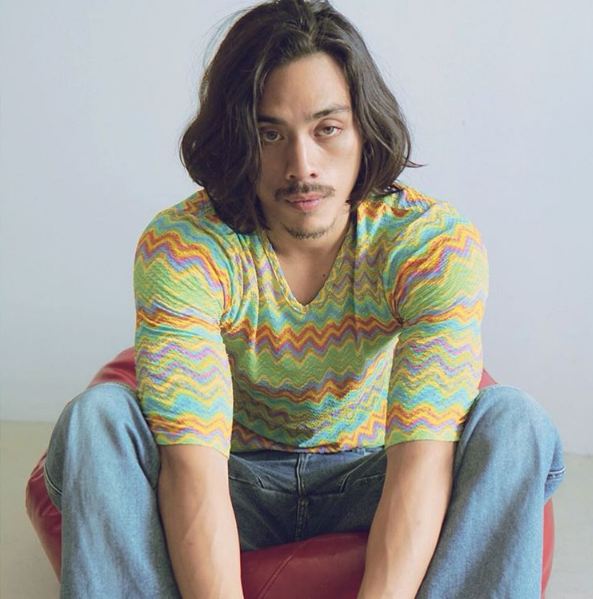 Retail therapy – we've all heard of it.
There seems to be a collective obsession with shopping for joy and it looks like it isn't going to fade anytime soon. We turn heads at the word "sale" the same way dogs do for "treat." Lines in clothing store counters nowadays are longer than the ones at french fry stalls (not that I'm complaining). People have developed a weird fixation over cash register beeps, the weight of shopping bags on their arms, and the smell of newly unboxed shoes.
Don't get me wrong, though. I don't think buying things is a despicable act. I, too, have my own guilty bouts of spending once in a while (which I honestly should control). What can be revolting, however, is the true cost behind a lot of these purchases.
Fortunately, for my generation, there is a rising consciousness about sustainability. On social media, it is wonderful to see how passionate the youth is about making sustainable decisions just by sharing any kind of information that promotes awareness of where clothes are from and where unwanted clothes go after. It isn't that hard to care for the sweatshop workers and the environment. What they often ask themselves is: "Now that I know all of this, where do I start?"
Sustainability begins with a choice. Big brands don't tell you this, but you really don't have to support fast fashion to look stylish. Heck, you don't even have to go to a mall to own the runway. These five online shops – either based in the Philippines or founded by a Filipina – revolutionize what it means to be a fashionista with a heart.
Shop Kuripot Queen

Shop Kuripot Queen, or Shop KQ, is an Instagram shop run by Res Valencia, a transitioning vegan and a Zero Waste crusader. Part of her advocacy is reducing the textile waste that piles up in landfills simply by embracing secondhand shopping which is exactly what her shop's all about.
Kind of like your personal thrift shopper, Res picks out unique preloved pieces and does the washing, drying, and ironing before posting them online. I've bought from Res's shop so many times and have always been ecstatic about the excellent customer service, prompt shipping, and cute freebies. No doubt, one of the kindest sellers you'll ever meet.
Bonus: the clothes smell super good! Shop Kuripot Queen is both on Instagram and Facebook.
SUSI Studio

Based in Los Angeles, SUSI Studio is an online shoe brand that designs and creates eco-friendly footwear for the modern woman. Bianca Moran, founder and creative director, was a vegan since she was 14 years old and pledged to inspire others in making more sustainable lifestyle choices. All her products are vegan, cruelty-free, and environmentally friendly. The materials that they use to make the shoes are canvas, denim, hemp, and faux leather which are all produced from recycled plastic bottles.
SUSI believes that "women should never compromise their femininity or personal style in order to uphold their values." Bianca also owns SUSI Green Gastronomy, the first gluten-free and vegan diner in the Philippines.
Denuo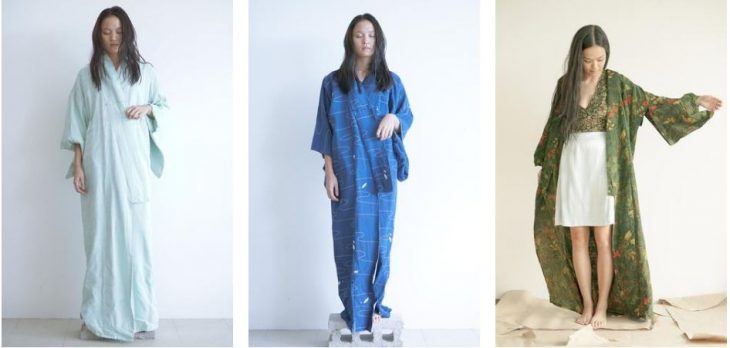 Responsible and stylish – Denuo believes you can be both. Long after it started out as an online platform for local designers, the brand's founders decided to sell reclaimed thrifted pieces and rebuilt itself as an "eco-conscious and ethical clothing store." They have a gorgeous selection of high-quality jackets, vintage dresses, timeless purses, and authentic kimonos.
Lest I forget, their Facebook and Instagram pages are also an ethereal delight.
Rags2Riches

I am proud to live in a country where Rags2Riches exists. The fashion and design house produces eco-ethical accessories for both your body and your home out of old cloth, upcycled textiles, and indigenous fabrics. In Rags2Riches, the weavers of the bags are not only workers – they are artisans. The brand opens opportunities to community livelihood to give the local women dignity, empowerment, and a better future.
You can tell how every bag is made with the heart just by how much the people on their Facebook page proclaim their love for their bags.
Larone Crafts

Jennifer Lo, founder of Larone Crafts, honors her grandfather and famous furniture exporter Alex Lo Kiong by weaving bags, accessories, and décor from the same material he once used. Larone Crafts is committed to "craftsmanship and good design." The brand works with small enterprises and supports sustainability all while supplying jobs for marginalized women. What more could you ask from a local store?
Ready for a lifestyle change? You don't have to go hard-core right away. Start taking small but sure steps, and your fashion sense is a good way to begin.
Katrina Tankeh
Writes, eats, and dances with an incomparable vigor but is only really good at one of those things.