Pia Rojas
Pia Rojas has been writing about fashion, beauty, and health…
There have been a lot of homegrown beauty brands popping out of the woodwork lately, and many of them are using quality ingredients free of harmful chemicals. One of these local lines comes from professional makeup artist and beauty blogger Sabs Hernandez, so you're pretty much guaranteed it's going to be good. This makeup maven has made it her mission to make everyone look good naked, hence her new line of bath and body products aptly labeled Nekkid.
Despite its cheeky name, Nekkid products are totally serious about being good for you. They're 100 percent natural, free of parabens and additives, and use only oil-based products—while still being non-comedogenic—to give it a longer shelf life.
I got to try Nekkid's Mango and Pomegranate Body Scrub, Ginger Peach Body Gel, Peach Body Butter, and Cleansing Cream—all of which got me hooked after one use simply because of the rich and creamy formulations of each product.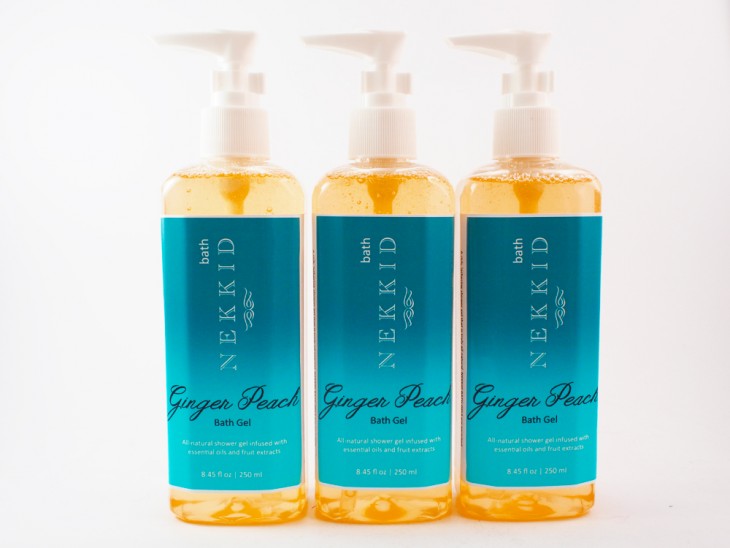 Who doesn't like to relax after a long day's work with a nice, long, hot bath? Nekkid's Peach Body Gel is infused with fruit and plant extracts that gently cleanses and moisturizes. Its rich lather envelops you with a delicious fruity fragrance. The scent doesn't stay long on your skin so it's best to layer it with their body butter.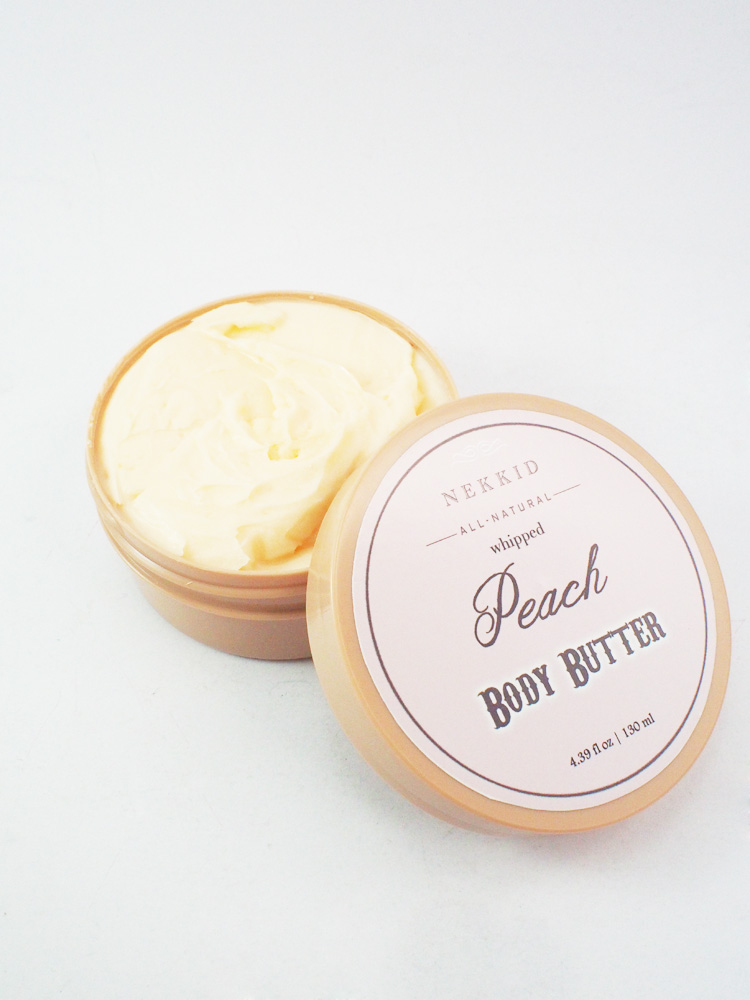 The Peach Body Butter is equally fragrant and is instantly absorbed into my skin so it doesn't leave that greasy, sticky feeling. I don't mind that the scent sticks on my clothes just because it really has a wonderful scent.
The naturally fragrant scents of each product comes from essential oils or natural fragrance oils from real fruits and flowers, giving them that deliciously lasting aroma you can enjoy in and out of the bath.
I have skin that easily gets rubbed raw with a little pressure from too-tight straps, waistbands, and underwire bras, resulting in raised bumps and embedded marks that itch. I smooth on a generous amount of the body butter and by the next day, my skin has been soothed back to normal. I also like to apply the body butter on my elbows and knees and then feel how smooth and soft those areas are just a few days later.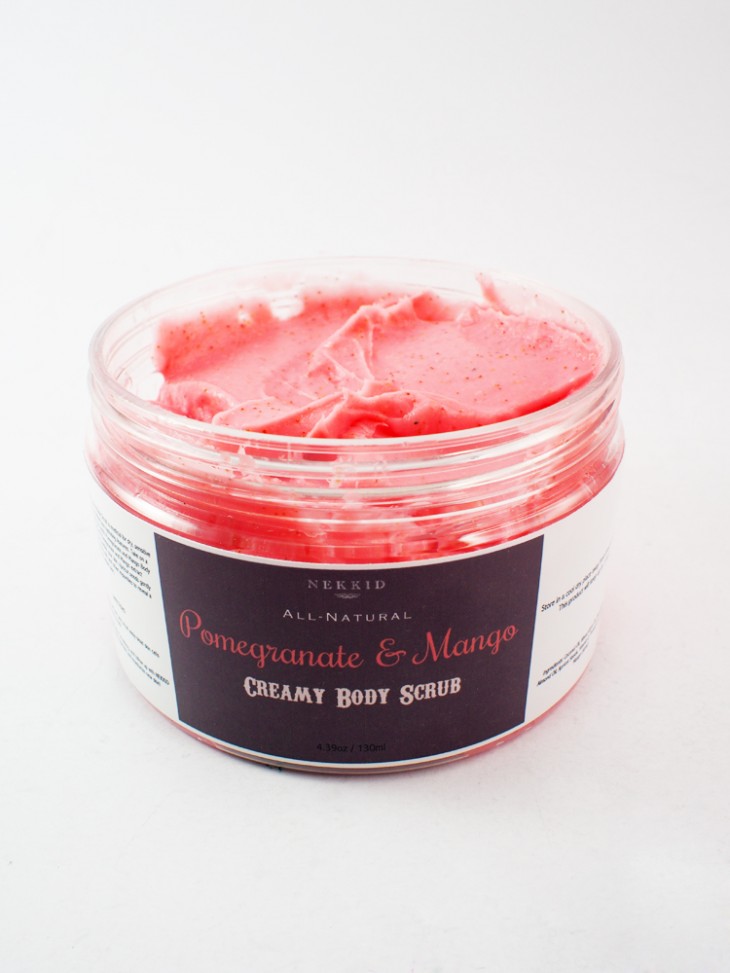 The Mango and Pomegranate Scrub can be used every other day when I want an indulgent pampering experience. This cream-based body scrub recipe is based on ground apricot kernels, cranberry seeds, olive seeds, and sometimes finely crushed walnut shells that gently exfoliate and slough off dead skin cells while moisturizing with cocoa butter, avocado and other oils. It also deep cleans with skin-benefiting essential oils and extracts.
The consistency is thick and creamy, and feels almost like you're applying body butter with micro granules onto your skin. The granules are small enough so they're gentle and you won't end up rubbing yourself raw.
I'd have to say the scent of this is my favorite. It starts off with a delicate floral fragrance before opening up to notes of fruity Mango, staying on your skin for a few good minutes before quickly dissipating in the heat and humidity. But still, it's such a pampering experience that you can't wait to use it again when you bathe. Plus, your skin will feel so soft and smooth after.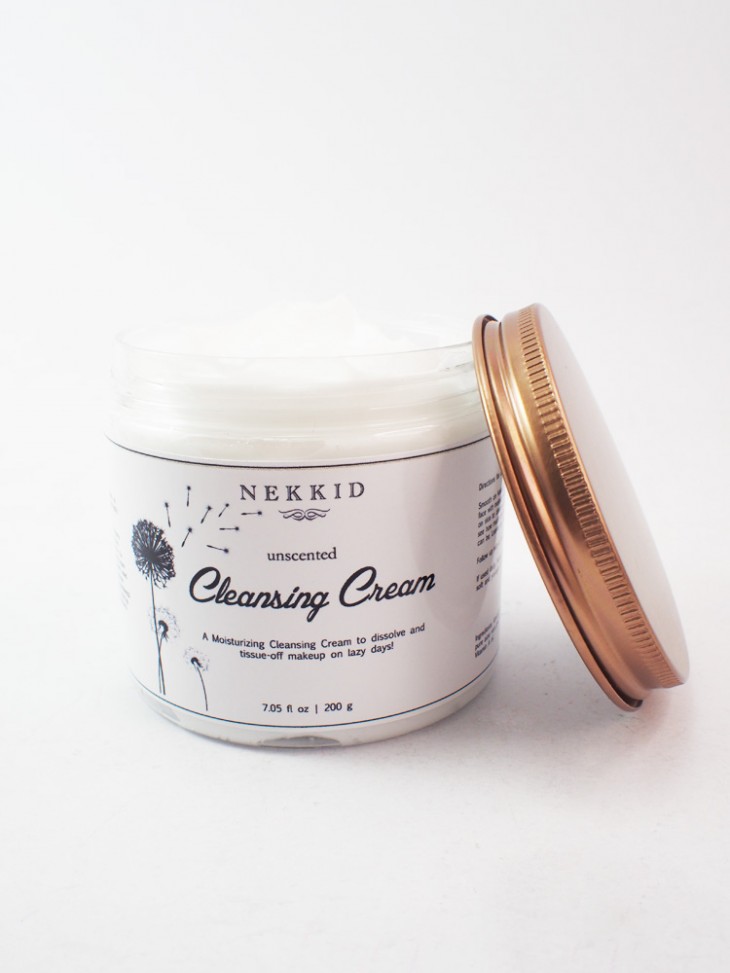 Finally, Nekkid's Cleansing Cream rivals other iconic cold creams thanks to its thick, rich, creamy texture. It not only effectively removes makeup—even when it comes to my waterproof liquid liner that stays on forever because of an eyeshadow base—but it's also gentle on the skin. It hardly has any fragrance save for a clean, minty scent that has got me hooked.
Overall, I am in love with Nekkid's line of rich, creamy, and fragrant bath and body products. I always look forward to using them again every day.
You can find Nekkid online at www.nekkidbeauty.com.
Pia Rojas
Pia Rojas has been writing about fashion, beauty, and health for 17 years. She's happily married with dog, and spends most of her time working and applying weird skin potions to her face.