Cruella De Vil did it first, then celebrities like Billie Eilish and BTS' V followed suit. You know what we're talking about: the split hair color trend. It's the look that splits your hair equally down the middle with different colors on each side.
Seriously, the half and half hair look is a revolutionary concept for adventurous people who refuse to settle with a boring hairstyle. So if you're looking for another style that goes beyond just one hair color, consider joining the split hair color trend train.
What is the Split Hair Color?
Half and half hair (otherwise the split hair dye style) is a style that divides your hair right down the middle, with each side of the hair dyed a different color. The colors can range from natural and subtle shades to loud and contrasting colors. It's the best way to stun others with a unique look.
What Colors Should I Split Dye My Hair?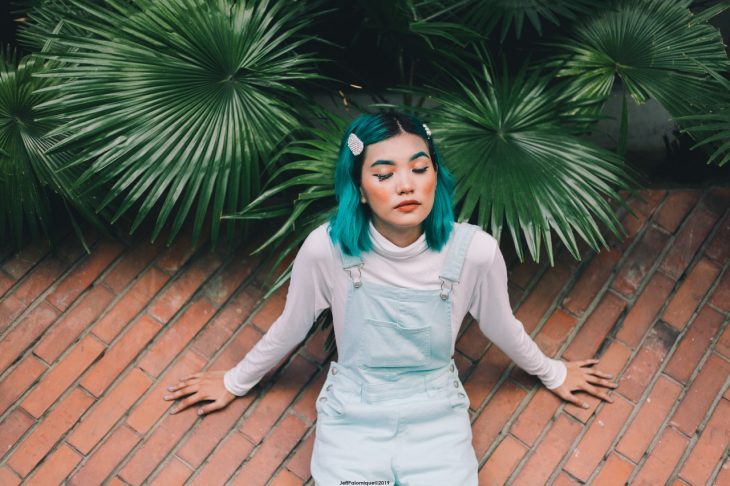 Picking your new hair colors isn't an easy task, especially since the split hair look requires two hair colors. Still, it can be an exciting task that you have to do with care.
Start by considering the colors that suit you. Currently, ombre split colors are considered THE staple choice for the split hair color trend. But if you want to be bolder with our color choices, go ahead. The great thing about the split hairstyle is that you have the liberty to be creative. At the same time, you must be mindful of your chosen colors since they must complement each other.
This rule is an important one, especially if you're attempting a DIY look. In case the colors bleed into each other, keep them from mixing into a color that you don't like.
To help with your split hair color decisions, here are some of our favorite combinations or styles:
Blonde and black

Go for an ashy or silver blonde color, which is perfect if you want to radiant big villain energy.

Complementary colors

These are the shades across each other from the color wheel. Examples are green and red and blue and orange.

Pastel on pastel

Pastel combinations, like baby blue and baby pink or lavender and mint green, are great split hair looks, too.

One natural side, one colored side

Keep the color of your hair and paint only one side with a bold shade.
How to Prepare for a Split Hair Dye Look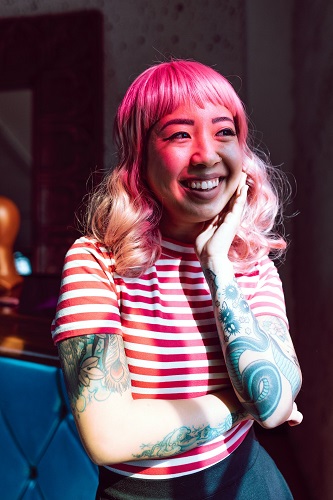 Although a DIY job is commendable, it's better to have a professional color your hair.
Before you book an appointment at any hair salon, make sure to do the following to prepare:
Research and pick the right colors for your hair.
Call salons in your area to find out their prices.
A few days before your appointment, deep condition your hair.
Bring photo references with you to let the stylist know the look that you wish to achieve.
By doing all of these, you're helping yourself AND your stylist!
How to Care for Your Split-Hair Colors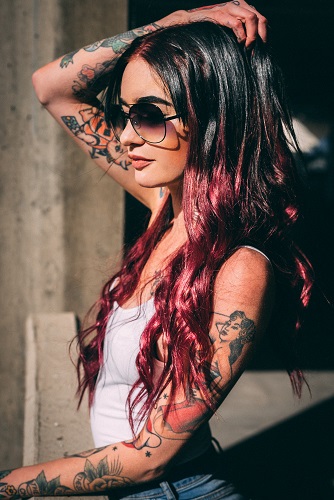 Once you've colored your hair, you'll want to maintain the look. To avoid losing the colors in a week or drying out your hair due to the chemicals, practice the following aftercare tips:
Wash your hair with cold water.
Use sulfate-free conditioner and shampoo.
Use heat protectant spray before using hot hair tools.
Use leave-in treatments to protect your hair color.
At-home post-care is possible. Just make sure you do these diligently.
Unleash your colorful personality by dyeing your hair not one, but two colors. Join the split hair color trend today.
Ashley Petallano
Ashley is an awkward potato in love with words, Kpop, and corgis. She spends her free time dancing like one of those balloon things you see in malls.