Geri Osorio
She loves writing because it's the perfect excuse for her…
I am a proud Jollibee palabok and Amber pancit Malabon stan. But I admit that their translucent noodles and orange-yellow sauces have always confused me. All I know is that both merienda classics are tasty and that either is always present in our Noche Buena spread.
If, like me, you're interested to finally learn the difference between pancit Malabon and palabok, then this guide is for you.
Pancit Palabok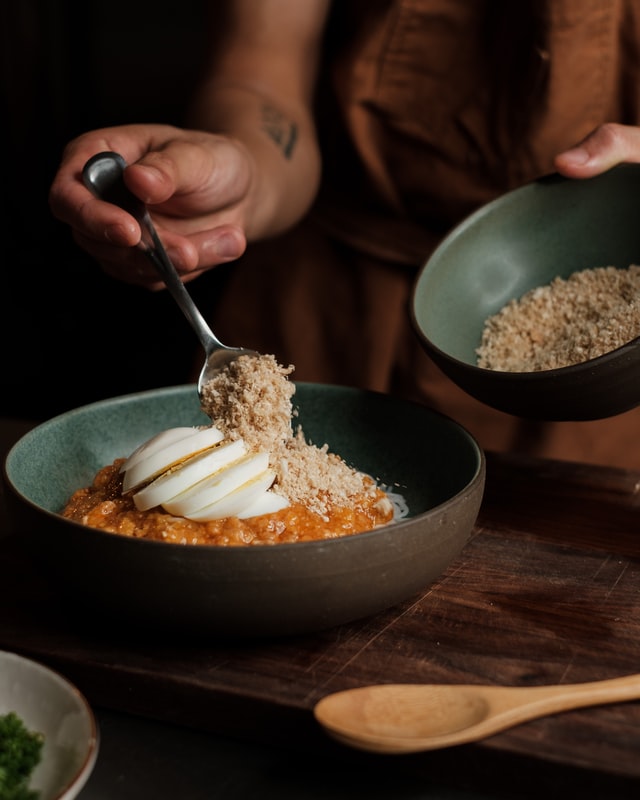 The noodles used in pancit palabok are thin, the same kind used in pancit bihon. Meanwhile, the base for the sauce is a mixture of shrimp and pork broth, seasoned with patis. The sauce is dyed with annatto seeds or atsuete, which is what gives the pancit its orangey color. Then, ground pork is sautéed and combined with the sauce to give it a meatier flavor.
Most palabok recipes use crushed chicharon, sliced hard-boiled eggs, and chopped spring onions for the toppings, although you can spice yours up with tinapa flakes, shrimp, and toasted garlic bits.
You can also identify pancit palabok by the way it's served. It's typically served with the sauce poured on top of the noodles; you have to mix it yourself before digging in. This prevents the noodles from quickly soaking up the noodles, making the dish taste dry.
Pancit Malabon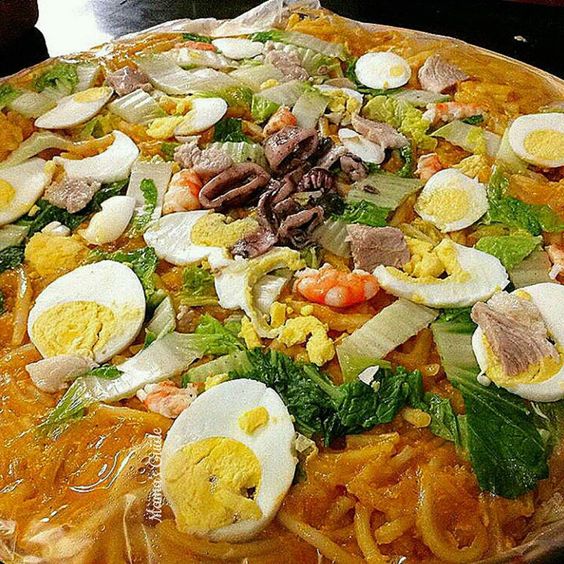 The Philippines has dozens of pancit varieties, with each one associated to a different region. However, pancit Malabon is the only one named after the place it originated from.
The biggest comparison between palabok and pancit Malabon is that the latter uses thicker rice noodles. They're cooked al dente, which gives them a firmer texture.
Pancit Malabon sauce uses mostly the same ingredients as palabok but with a slight difference. Malabon adds crab fat to the shrimp and pork broth mixture to make the sauce even richer. Most cooks also add a few tablespoons of cornstarch to achieve a thicker consistency.
You can also recognize pancit Malabon by the toppings it has. Typical pancit Malabon recipes include pechay Baguio, shrimp, crushed chicharon, and sliced hard-boiled eggs – similar to palabok.
However, this pancit variety often incorporates other seafood as well since that resource is easily accessible in a coastal city like Malabon. If you were to eat pancit Malabon in the city itself, you'll likely find squid and even shellfish like mussels and oysters in the dish.
Lastly, pancit Malabon is served with the sauce already mixed with the noodles. That's because this pancit uses thicker noodles, so it's important to make sure that the sauce coats each strand well.
See Also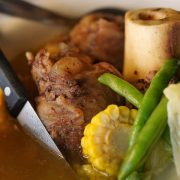 Three of the most popular pancit Malabon makers in the coastal city are Pancit ng Taga Malabon, Nanay's Pancit Malabon, Rosy's Pancit Malabon.
The Bottom Line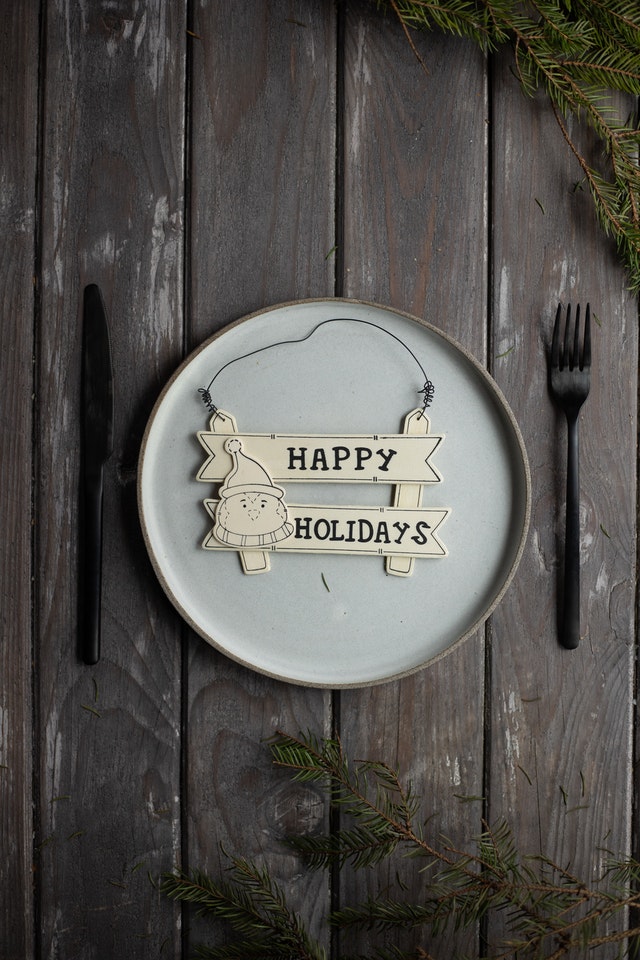 To recap: pancit palabok uses thin noodles and is served with the sauce on top. Pancit Malabon, meanwhile, has thicker, firmer noodles served with the sauce already mixed. It can also use other types of seafood for the toppings other than shrimp and eggs.
Now you know the difference between palabok and pancit Malabon. You can cook either dish yourself or order it to go and serve it for Noche Buena, Media Noche, or for those special merienda moments with the family.
If you choose to make the either pancit dish for the family, plan your grocery shopping this holiday season. A good plan with a complete list, along with locations to get them, will keep you sane. It'll eliminate those instances when someone's gotta run to the store for a missing ingredient, like a bottle of patis or some eggs. And it'll also allow you to make the most of your Noche Buena budget.
What's your favorite kind of pancit? Leave a comment below.
Geri Osorio
She loves writing because it's the perfect excuse for her to make more puns.