Charlene Ajose
Charlene Ajose considers herself a Jack of All Trades. She…
10. "Oh sorry. Wrong send!"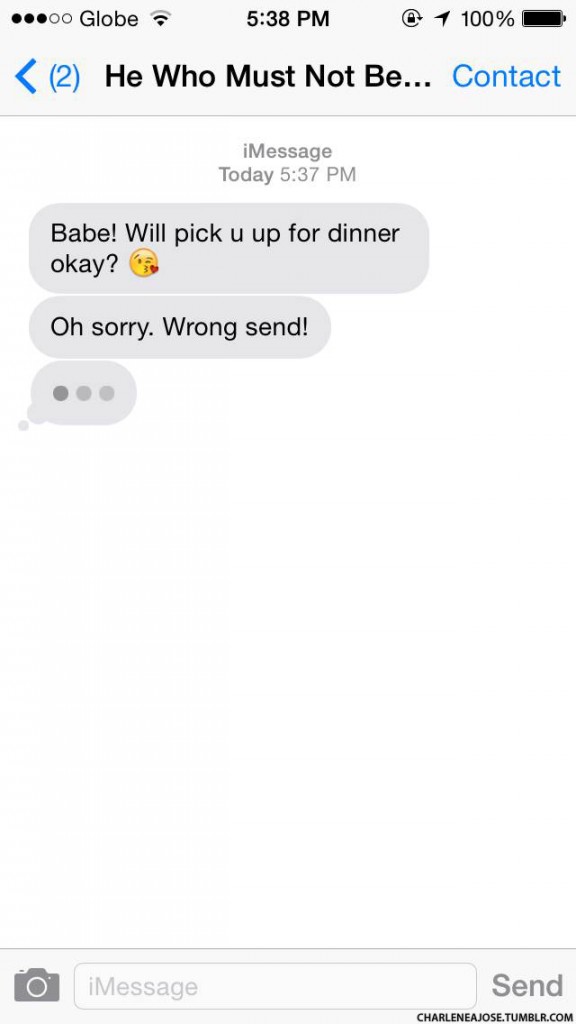 Either you did that deliberately, or you did that deliberately. Okay, maybe there's a 1% chance that you didn't mean to send that to me (your cat probably ran over your keypad or something) but I still think that you did that deliberately.
9. "Let me know when you're free!"
How about you let me know when you're free, so I'll know when not to tell you that I'm free?
8. "Do you remember the time when we…?"
Now I do. All thanks to you.
7. "I just heard this song and it brought back so many memories."
Wow. That's very interesting. Next time, go get a diary or something. Or start a blog. You have way too many feels, and those feels need expressing. Trust me. I know.
6. "How have you been?"
Fine. Thanks. And no, I will not ask how you have been. Save it for someone who cares. #SorryNotSorry
5. "Can you tell me the name of that other girl on your latest Instagram pic?"
Her name is None of your Business. Also, nice try at making me jealous. P.S. It didn't work.
4. "Want to come over?"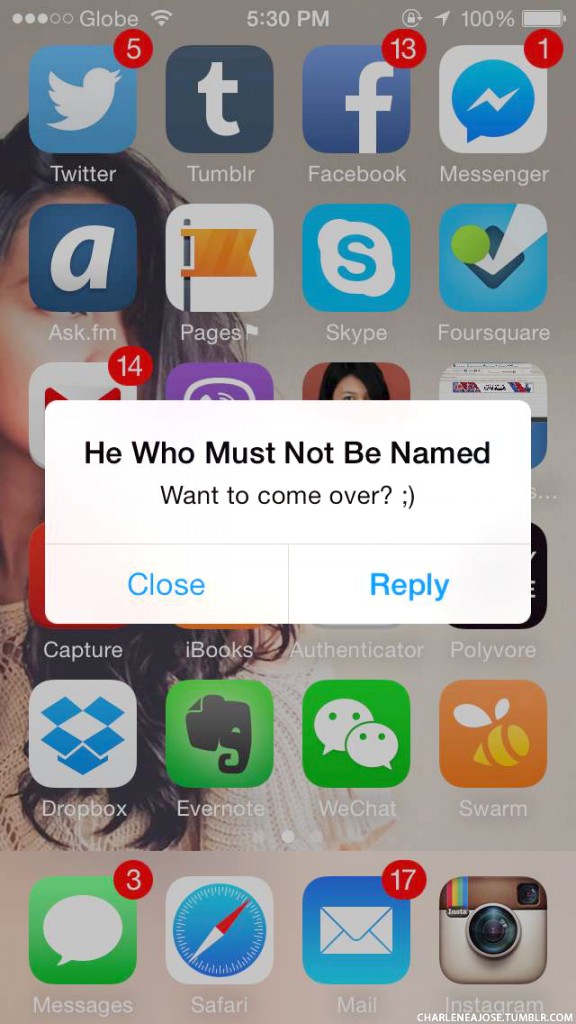 Not in this lifetime, bro.
3. "Where are you?"
Some place far away from you.
2. "I miss you."
Aww, do you really? That's so sweet! I bet you wouldn't feel that way if only you realized I meant something to you in the first place!
1. "Hey."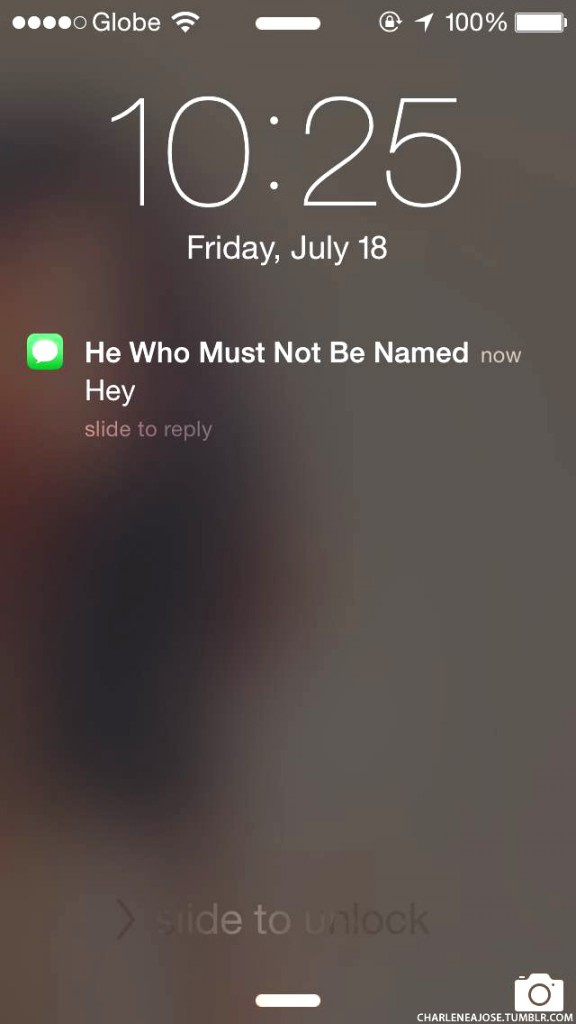 Hey.
No no no. Don't fall for it. Whatever you do, DO NOT FALL FOR IT. Out of all of the text messages you will probably receive from your ex, this is the one I consider to be the worst. The absolute worst. Remember: he became your ex for a reason. #KeepItTogetherGirl
Charlene Ajose
Charlene Ajose considers herself a Jack of All Trades. She is a Layout Maker by profession, a Registered Nurse by mind, and a Stylista by heart. Know more about her by reading her blog, That Certain Charlene.