This is a list of must-watch films for people who are in love with love, heartbreak, awe-inspiring OSTs and beautiful cinematography. SPOILER ALERT: These films also include lots of feels.
Eternal Sunshine of the Spotless Mind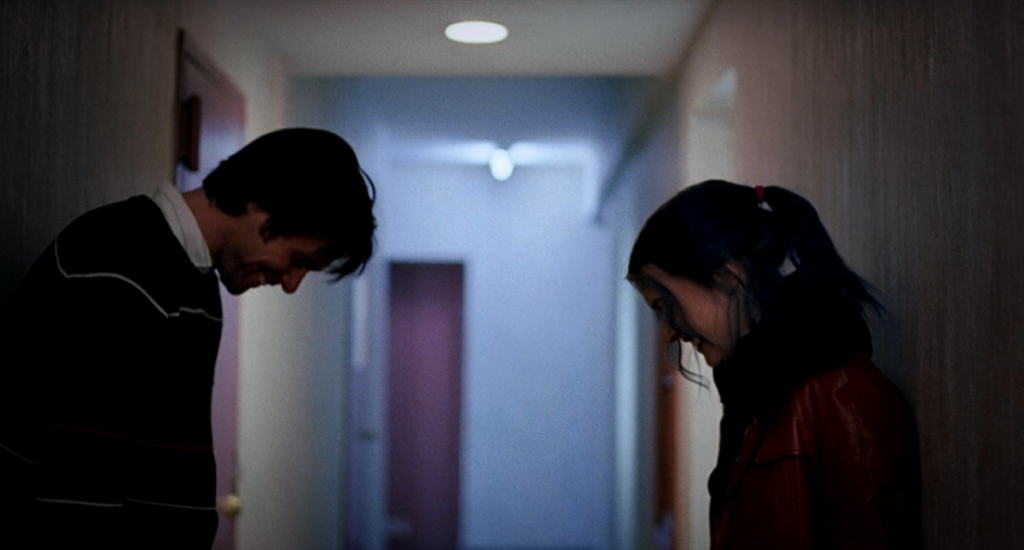 "You can erase someone from your mind. Getting them out of your heart is another story."
Eternal Sunshine of the Spotless Mind explores a world where erasing someone from your mind is made possible by a company called Lacuna Inc. You might not like this movie if non-linear films confuse the hell out of you. But the feels are strong in this one. Joey meets enthusiastic Clementine and falls in love with her, only to realize that this has all happened before. Here they face a very important question: when you both know the possible ending to a love lost and then found again, will you be strong enough to forget about the past and be willing to experience your greatest love once more?
Trivia: To help promote the movie, a fully functional website was created for Lacuna (http://www.lacunainc.com) purporting to provide memory erasure. The only giveaway is the link to watch Joel Barish "experience the procedure", which links to the movie's official site. (Source: imdb.com)
Like Crazy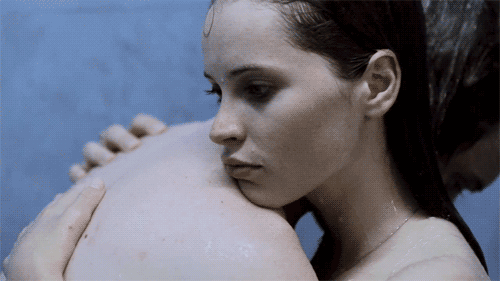 There is absolutely nothing more depressing than trying hard to bring back the passion in a relationship that was once there, and not getting it. Like Crazy gives us an adorable couple, Anna from Britain and Jacob from the US. Their desire to be with each other so strong, that Anna risked getting banned from the States by overstaying her visa. When the time came for her to go back to the UK, though, their entire relationship proved that distance sometimes does not make the heart grow fonder. Instead, it seeks refuge in the secretary who happens to be as hot as Jennifer Lawrence. Oh wait, she is Jennifer Lawrence.
The movie is filled with endearing and screencap-worthy scenes. The ending, however, is so painful that you'd might rather have them split up and move on instead of staying with each other and living in the past. Like Crazy sends the message that affection is the first step to any relationship, actually doing something about it is the next, and the last is evolving as time passes. Failure to evolve could result in messy arguments, a broken heart, and caging yourself from better opportunities.
Anna's poem which she read to Jacob:
I thought I understood it, that I could grasp it, but I didn't, not really.

Only the smudgeness of it; the pink-slippered, all-containered, semi-precious eagerness of it.

I didn't realize it would sometimes be more than whole, that the wholeness was a rather luxurious idea.

Because it's the halves that halve you in half.

I didn't know, don't know, about the in-between bits; the gory bits of you, and the gory bits of me.
Ruby Sparks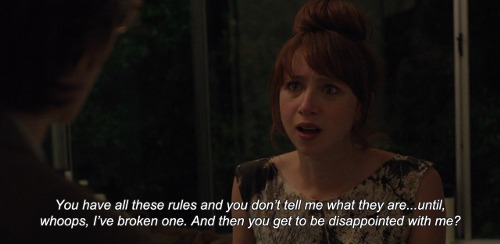 What would you do if the guy of your dreams suddenly becomes real and you can control everything about him? Ruby Sparks is a film that perfectly blends reality with fantasy. Calvin, a writer, is suffering an intense writer block when he meets Ruby in his dreams. He writes his dreams down and wakes up one day to find Ruby cooking in his own kitchen. Calvin stops writing and the film explores their almost-perfect relationship until Ruby develops her own independence and self-awareness. This is where it gets tricky. If your boyfriend starts being distant, how much do you wish that he'd act clingier (and vice versa)? Well, Calvin doesn't have to wish because all he needs to do is get to his typewriter and do some writing to satisfy his desires.
The results are drastic, but overall, Ruby Sparks brilliantly portrays how should all stop dreaming at one point or another and start facing the reality that we are living in. As told by Dr. Seuss, "you know you're in love when you can't fall asleep because reality is finally better than your dreams."
Trivia: Zoe Kazan, who plays Ruby, also wrote the film. The two main actors, Zoe and Paul Dano, were actually also in a real-life relationship when they shot the film and have been together since 2007.
Serendipity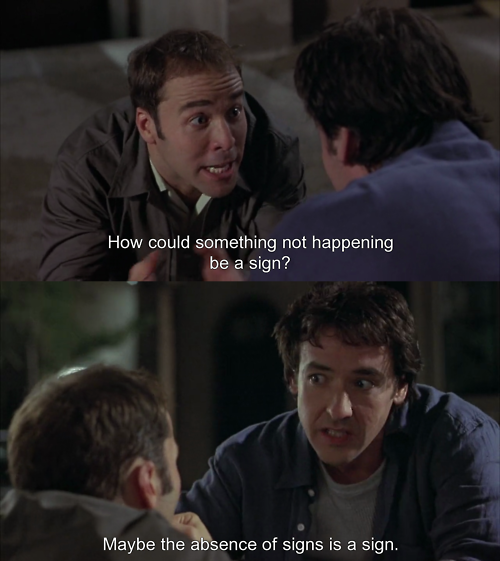 This particular movie is just too perfect to be real and is unlike the rest of the films in this list because it is more of a feel-good movie. Jonathan and Sara meet while doing Christmas shopping and instantly become attracted to one another, spending the rest of the night roaming around New York City. However, at the end of the evening, they settle to let fate decide if the two should meet again. They spend years apart, but right before they get married to different people, Jon and Sara go on an escapade to find the other.
Serendipity is every romantic's dream relationship because it is whimsical, charming and everything falls into place at the right moment. So why is it included in this heartbreaking movie list? It is because, right after you watch Serendipity, you go back to a reality where everything does not necessarily fall into place and where you only have one shot at doing something right. So, always love someone as if you're never getting another chance at falling in love again.
Serendipity, n.: the occurrence and development of events by chance in a happy or beneficial way.
Celeste & Jesse Forever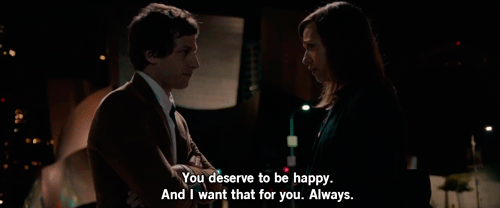 Yup, nothing sucks more than reality. Which is why Celeste and Jesse Forever may possibly be the most beautiful breakup movie yet because it hits the target right at home. Celeste and Jesse are two best friends who married each other and are now getting a divorce. Jesse is still living with Celeste, though, because he has yet to apply for a job and actually get hired.
In this movie, we see how in tune the couple is with each other, what with their inside jokes and calling each other late at night because they need help with their IKEA dresser. (Right? What a perfect match.) As clichéd as this may sound, this movie reveals why you should definitely marry your best friend and not make the mistake of giving up on that relationship. The movie isn't monotonously depressing because it actually has its humorous moments. What's heartbreaking about it, though, is that it is too real.
If you are a romantic and decided to watch this movie, get ready for the too-painful scenes because there are a lot. Not to mention that the OBB and OST are also *hands down* remarkable.
Trivia: Rashida Jones, who plays Celeste, was one of the writers for this movie. (Also, Andy Samberg, who plays Jesse, is an awesome human being. Just saying.)
Have any heartbreaking movie you want to add to this list? Comment the title of your feel-ms below!
Leanne Malicdem
Leanne Malicdem has a soft spot for all things romantic, heartbreaking, and beautiful. She is inspired by passionate people who are in love with the work that they do. Leanne enjoys reading and thinks that Paulo Coelho speaks to her directly through his books. She often constructs run-on sentences and is an advocate of the usage of the oxford comma.