Typhoon Ruby (known as Hagupit) internationally hasn't even left the country, and already it's left a wake of destruction across the country. Many of the areas hit the hardest were those still struggling to recover from being battered by Typhoon Yolanda (Haiyan) 13 months ago, almost to the day. We already know aid will be sorely needed, especially since unlike Yolanda, Ruby will not be sparing our flood-prone capital. (And on that note, before you start thinking about donating, please make sure you and your family stay safe first!)
With Christmas less than three weeks away, many of you may have already completed at least part of your gift shopping. But in this time of need, one thing you might want to do is donate some of your gifts and your remaining Christmas shopping money to those who need it the most.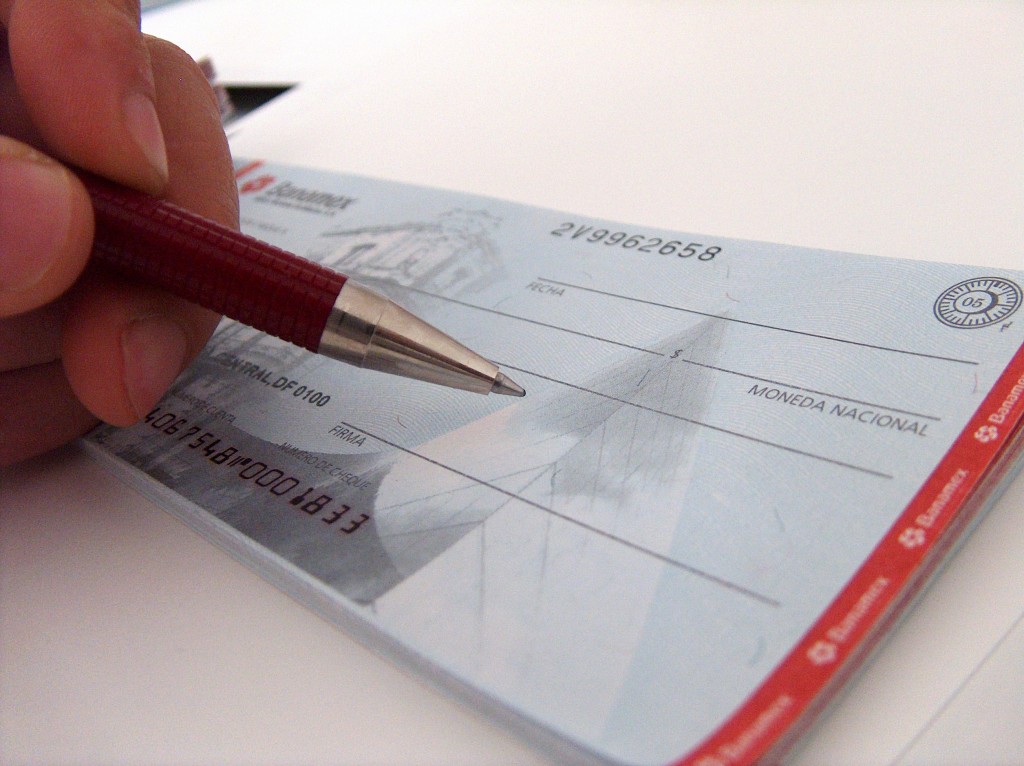 This doesn't mean you need to skip out on giving some token of affection to your loved ones this year, though! Why not make multiple donations to various charities, especially ones you know your loved ones feel passionate about, then print out the receipts and enclose them in envelopes telling your friends and family that their gifts have gone to a good cause this year? Plus, as a bonding activity for your family, you may want to spend the time you'd allocated for Christmas shopping gathering donation goods or volunteering your time at relief centers.
And if you're not sure where  you can donate, here's a list of organizations that are already set to provide aid for those affected by Typhoon Ruby:
Philippine Red Cross: An update on the organization's Facebook page shares that a humanitarian caravan is set to be sent to affected areas. The Philippine Red Cross has always been one of the groups at the forefront of disaster relief efforts in the country, so while they do not have a specific page for Typhoon Hagupit donations, you should still check out the Donation page at redcross.org.ph, which tells you how you can donate money via bank deposit, SMS, or online transaction as well as how you can send in-kind donations to the organization.
Habitat for Humanity: According to the donations page, the organization has been on high alert since before the storm. The money you donate to them will "further help Habitat provide shelter relief and rehabilitation, clean water, vital rehabilitation equipment to survivors." You can visit habitat.org.ph/donate-now and select "Typhoon Hagupit (Ruby) Response" from the Campaign dropdown. You can also visit www.give2habitat.org/philippines/TyphoonHagupit.
World Food Programme (WFP): According to an infographic on the WFP site, the organization stands ready to provide survivors with food to the tune of 4,000 metric tons (MT) of rice, 260 MT of high-energy biscuits, and 130 MT of ready-to-use supplementary food, with staff on standby to facilitate the distribution of these. Status updates on their Facebook page shows them already loading food onto planes for distribution in affected areas. To help them help more people, visit their Typhoon Hagupit emergency donation page.
Project HOPE: There's no denying that medical aid is in high demand following a natural disaster like Hagupit. Yolanda saw Project HOPE's medical volunteers helping out at clinics and hospitals in the affected areas and millions of dollars in medical supplies, vaccines, and medicines shipped to facilities in need. The organization also assisted in rebuilding health facilities damaged by the storm. Their page says they are already preparing their humanitarian response and are in contact with the Ministry of Health and partner organizations. Visit the donation page on projecthope.org.
Save the Children: Donating gifts you would give to your kids or pamangkins? Why not sit down with them and talk about how kids in affected areas may have lost everything to Yolanda and Ruby, from members of their family to the roofs over their heads? In this case, a donation to Save the Children's Philippines Annual Monsoon and Typhoon Children in Emergency Fund will "support our efforts in the Philippines to prepare, respond, reduce the impact of disasters and help communities recover from devastation," but 10% will be used to prepare for upcoming emergencies (and why these typhoons keep devastating the country may be another learning session for the family, this time on climate change and its impact). Visit the donation page on savethechildren.org.
Oxfam: Following Typhoon Yolanda, this organization has spent $42 million and helped over 800,000 survivors get clean water and food supplies as well as rebuild and repair homes, fishing boats, and more. Oxfam America currently has a dedicated page for Typhoon Hagupit donations, so if friends and family abroad want to know how they can donate in lieu of sending you a gift, you may want to direct them here. According to the page, "Oxfam has positioned emergency supplies in key areas. We are coordinating closely with the government – poised to assess the needs and launch a response the moment we are called on."
You may also want to ask local community centers like schools, churches, and the like about donation drives and more.
Liana Smith Bautista
Liana Smith Bautista is an article writer, web content manager, manuscript copy editor, and blogger—and she thinks it's awesome that she earns her living marketing on her love for the written word.