Justine Lubag
Justine is a Slytherin who loves cosplay, horror fiction, and…
Valentine's Day is right around the corner! But before we bring out the flowers, chocolates, and the oddly-ribbed condoms, let's not forget that we're still in a pandemic.
So if you're celebrating Valentine's Day this year, let's be mindful about wearing our masks, practicing social distancing, and being careful about the places you and your partner visit over the Valentine's Day weekend.
With that in mind, here are some places to celebrate Valentine's Day if you're making al fresco dining and social distancing a priority for you and your partner.
Stay-at-Home or Staycation Date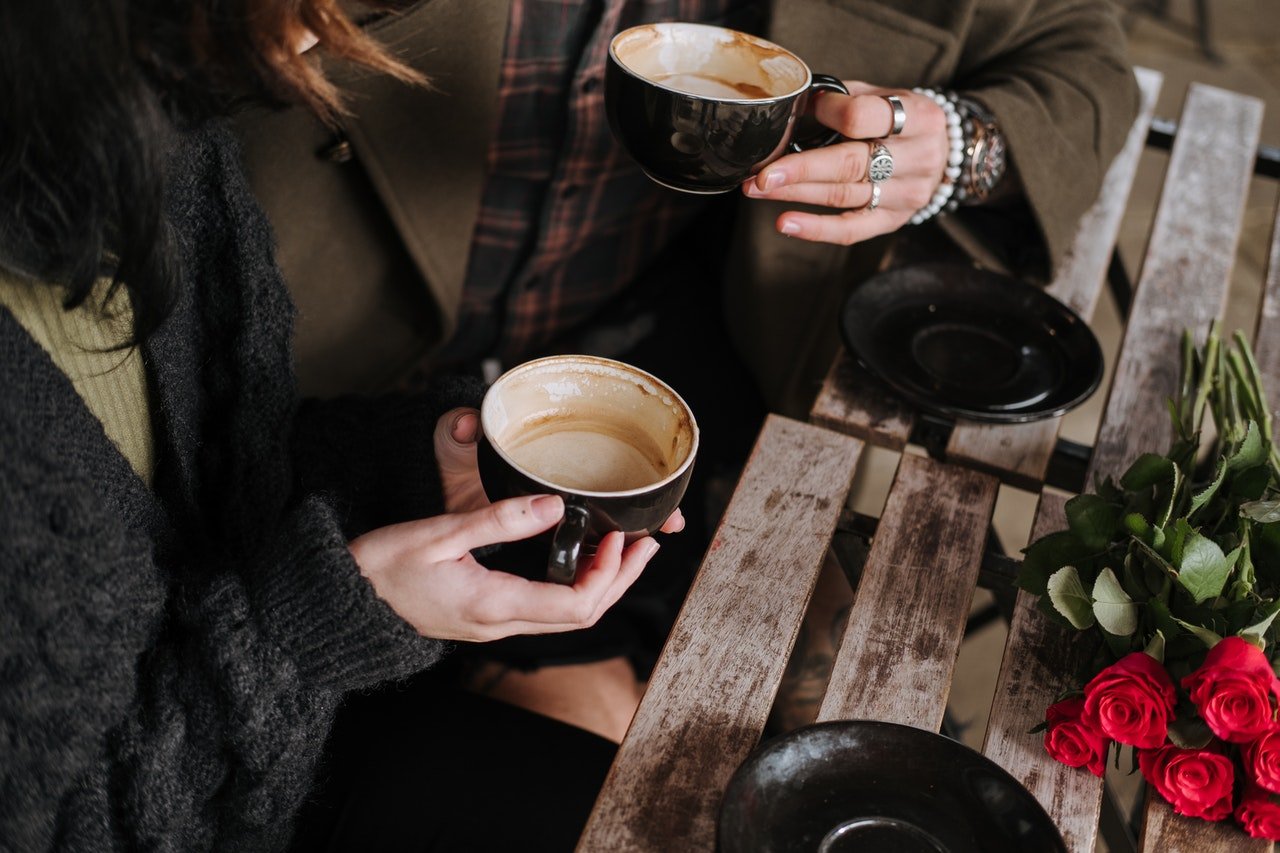 We're still in a pandemic. So there's nothing wrong with keepin' the romance indoors. Hopefully, you don't live with your parents.
If you and your partner are homebodies whose idea of a fun date is buying a mini projector from Shopee, watching the latest releases on Netflix, and ordering takeout from GrabFood, then there's really no need for you to go outside.
But if both of you are looking for something different without having to mingle too much in public, there's always the option of having a staycation date not far from where you live. Book an Airbnb within your city or somewhere close and enjoy intimate bonding time.
Since November 2020, Airbnb has instructed its hosts on how to provide enhanced cleaning methods to ensure their guests' safety. And as long as you and your partner follow local quarantine guidelines and your host's rules, then you can have a safe but memorable staycation over the weekend.
La Cathedral Café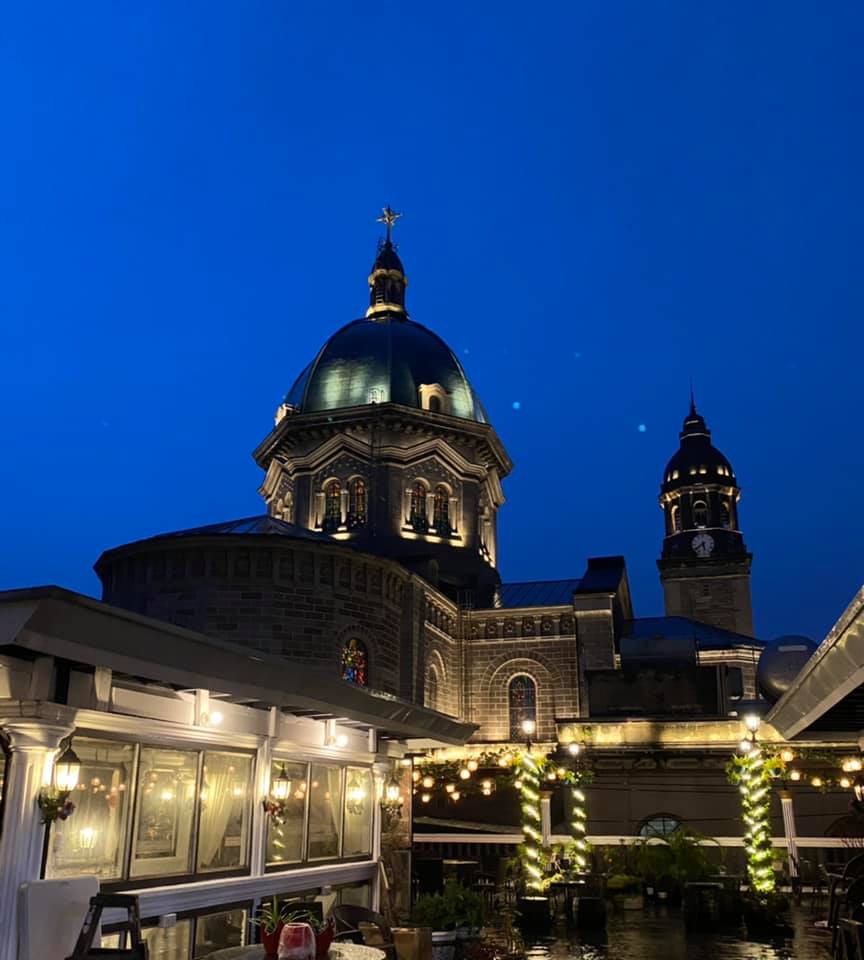 La Cathedral Café gives you a breathtaking view of the adjacent Manila Cathedral while you dine al fresco. The Old Manila setting of Intramuros takes you back in time, providing a romantic backdrop perfect for you and your other half. Their menu consists of Filipino meals and food like pasta, sandwiches, salads, and other food and beverages you would expect from a local café. The prices aren't so bad either, costing an average of P600 for two, according to Zomato.
Because of quarantine restrictions, La Cathedral Café does not accept walk-ins. You can book a reservation through their Facebook page. Do it quick, because this is definitely going to be a popular destination for the Valentine weekend!
Lemuria Gourmet Restaurant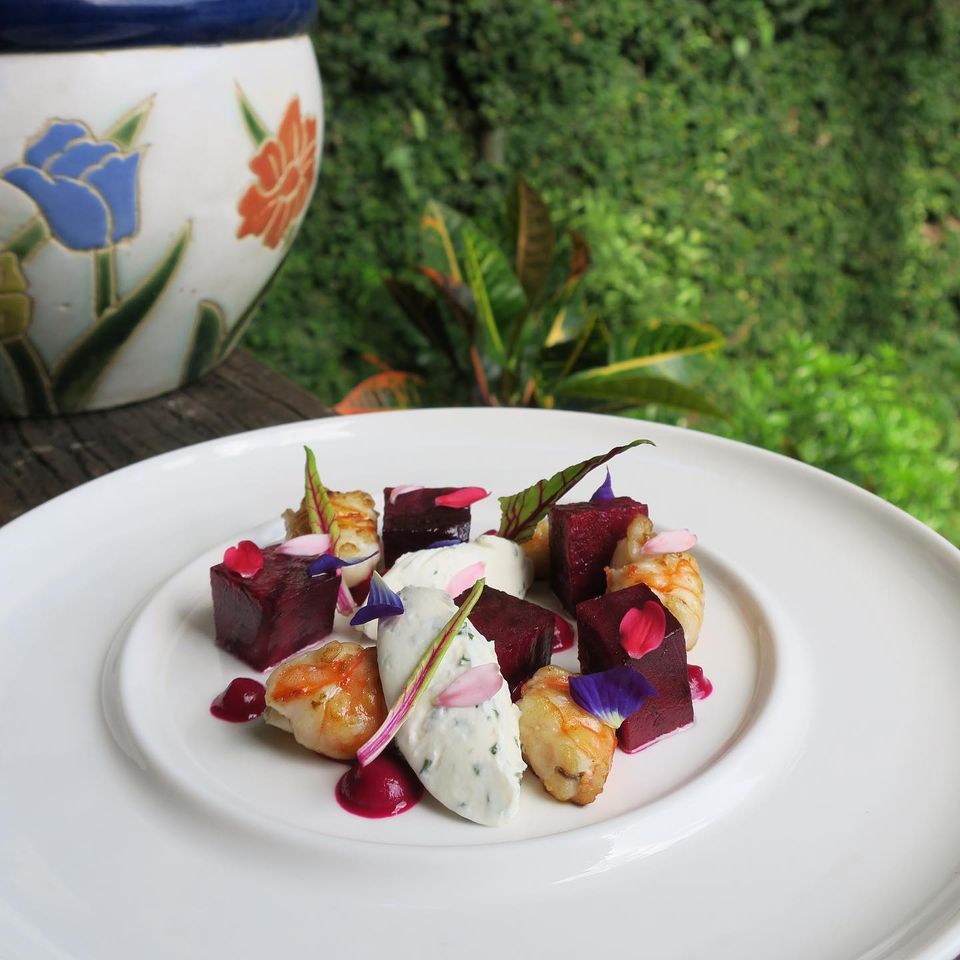 For those up north in Quezon City, Lemuria Gourmet Restaurant offers indoor and outdoor dining experiences perfect for the Valentine's Day weekend. The elegant and cultured vibe provides understated luxury. It's not a formal formal restaurant, but stepping into this place will definitely make your date feel extra special.
Even before the pandemic, the restaurant has established a tradition of reservations-only, set-menu dining experiences. Choose from the Main Dining Room, the Lavender Room, the Garden, and the Terrace Garden.
Their Valentine's Day Menu consists of a six-course meal with complimentary wine. At P3,520 per person, it's a romantic dinner date perfect for your partner who loves fine dining. Choose between their two dinner services at 5:30 PM or 8:30 PM. Be sure to follow their dress code, and read their Valentine's Day 2021 Guidelines to learn more.
The Hilton Manila Vubble Pods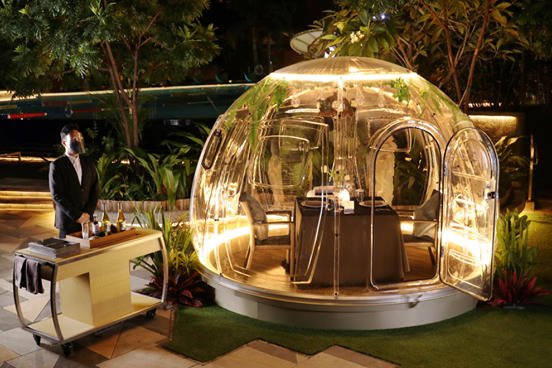 Want something a little more luxurious for your Valentine's Day weekend? I'd recommend spending a weekend at Hilton Manila at Pasay. Not just for the comfortable weekend staycation there, but for bubble (or as many call them, Vubble) pods for safe outdoor dining.
These transparent pods are fully air-conditioned on the inside and are placed around the pool for scenic outdoor views. The pod's ventilation system ensure that even though you're technically indoors, you're breathing clean fresh air coming from the top of the pods.
For P10,000, you get to enjoy dinner for two inside one of the hotel's six pods. This is inclusive of a dinner menu consisting of a welcome cocktail, gourmet entrees, starters, hearty main courses, wine, and desserts. If you're planning on making it a double date with another couple, the pods can seat a maximum of four guests with an additional fee of P5,000 per person.
But for those who want to skip the Vubble and do a traditional outdoor fine dining experience, Hilton Manila also offers other Valentine's Day packages starting at P8,000.
Pinto Art Museum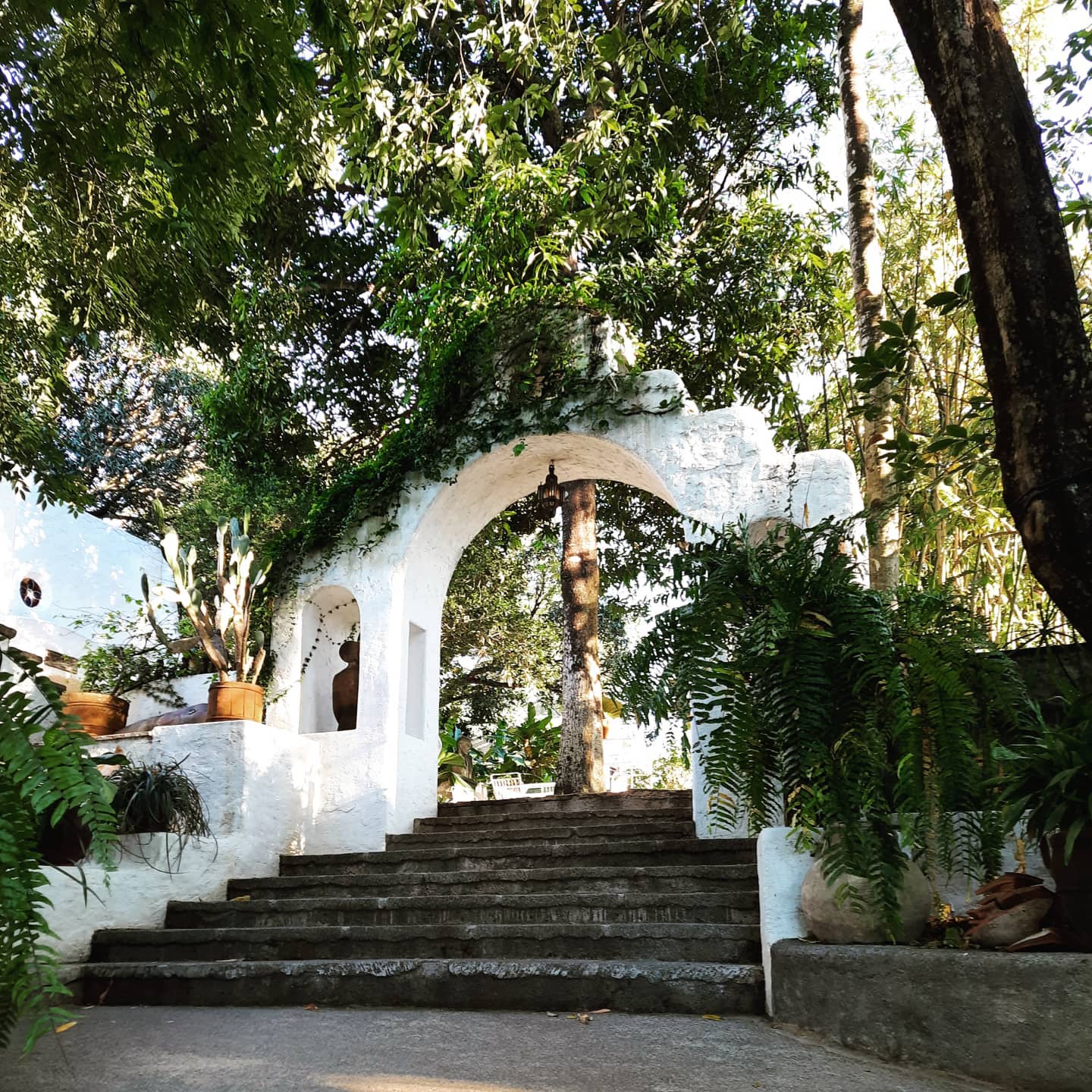 For those whose idea of a fun Valentine's Day weekend isn't limited to restaurants, you and your partner can visit the spacious Pinto Art Museum in Antipolo, Rizal. At P250 per person, visiting this iconic contemporary museum is the perfect Valentine's Day destination for couples who can appreciate and enjoy looking at some of the best in Philippine art.
The museum reopened last September 2020 and has since opened with strict new normal guidelines. Just remember that you are not allowed to take off your facemasks at all times – even when taking pictures. A small price to pay for a safe museum date.
These are just five Valentine's Day ideas for you and your partner to spend over the upcoming weekend. Although quarantine restrictions are starting to ease up, let's continue to play it safe and be careful about the places you visit should you decide to go out to celebrate the occasion
Justine Lubag
Justine is a Slytherin who loves cosplay, horror fiction, and puns. She is the certified favorite human of her dog, Pud.