If there's anything this quarantine season has taught us, it's that there's no one way to get married. Smaller weddings and civil weddings are now the new norm in the new norm. Along the lines, we've also learned that you don't have to wear a long white gown to be a bride.
If your plans were changed by COVID-19 or you're set on getting married at the city hall, know that having a small ceremony doesn't mean you have to skimp on style.
The civil wedding dress can be just as fancy and stylish as the traditional white wedding dress outfit.
What Should the Bride Wear to A Civil Wedding?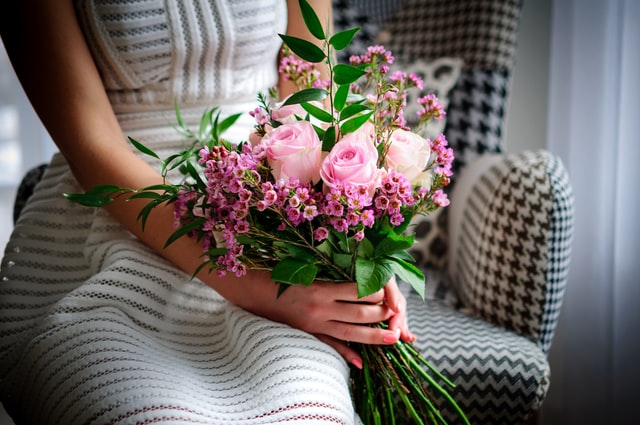 When it comes to intimate courthouse nuptials outfits, you'll never run out of options from the civil wedding attire category. One of the best things about having a civil wedding is that you don't have to stick to the traditional big wedding dress. Nothing is off-limits.
Most modern courthouse brides are often drawn to short wedding dresses, tailored suits, sleek separates and jumpsuits. Brides who want to make a statement go for bold silhouettes with exaggerated ruffles and asymmetrical bodices. If you want to go vintage, mod silhouettes and tea-length dresses will fit your retro tastes. And if you're the civil wedding bride who just loves all things classic, a simple lace or satin dress is forever elegant and timeless.
In a time of COVID weddings, a style is still an option. If you prefer a casual civil wedding dress or are interested in trying out retro civil wedding attire, there are plenty of civil wedding dress styles to choose from — off the rack and online.
Civil Wedding Dress Styles for Brides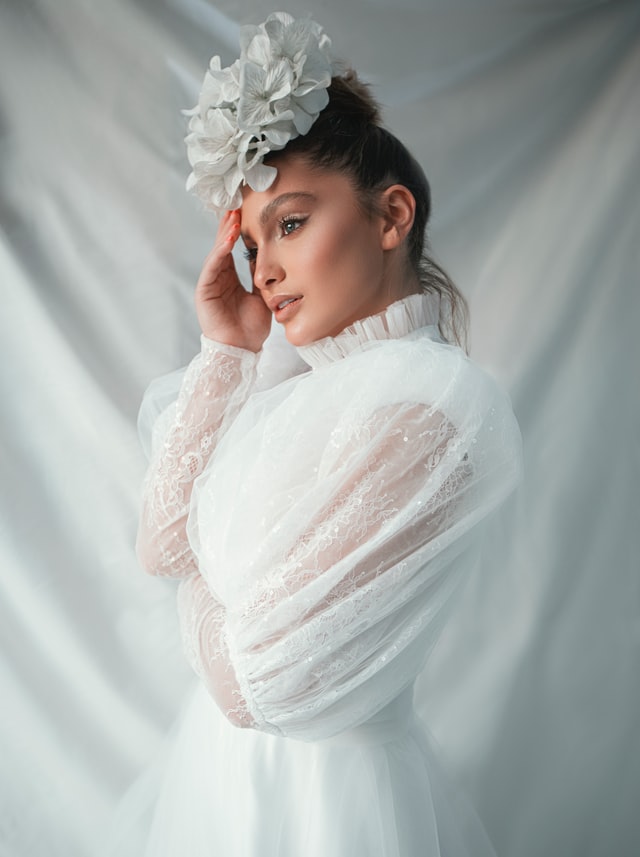 Blazer Dress
You'll never go wrong with a sleek and crisp blazer dress for courthouse weddings. Make it more romantic by carrying a simple bouquet of flowers or a single stem of your favorite blossom. The blooms will complete this minimalist and modern yet elegant look.
Lace Mini Dress
If you want to wear your courthouse wedding dress again, choose a simple and timeless lace mini dress. This lace number is divine and dreamy, perfect for summer civil weddings.  It can also be easily dressed down or up, depending on the occasion.
Linen Top and Skirt
Summer civil weddings also call for lightweight fabrics and separates. A two-piece linen set is comfortable and fashionable at the same time. If you feel it's too casual, you can wear it to your bridal shower or on your honeymoon.
Bridal Jumpsuit
A bridal jumpsuit is a chic and sleek civil wedding attire. You can do so many things with such a simple look: keep it monochromatic for a minimalist style or complete the look with a statement-making clutch.
Trench Coat
What can you wear over your courthouse wedding outfit? A chic trench coat! Made with tulle and light organza, this sheer jacket is a stylish finishing touch for your civil wedding attire.
Where Can You Buy Civil Wedding Dresses and Attires?
With traditional wedding dresses, most brides prefer to have theirs custom-made. While off-the-rack is an option, custom-made picks from big wedding stylists are always THE option. But with civil wedding dresses, anything goes and you can shop anywhere.
Some of the best places to shop for civil wedding dresses are: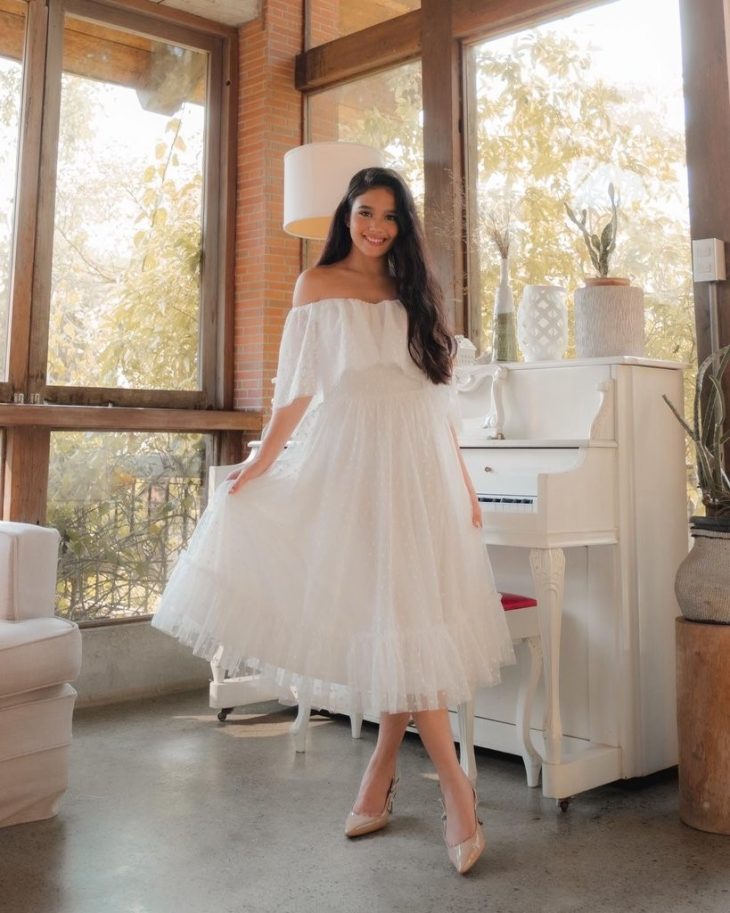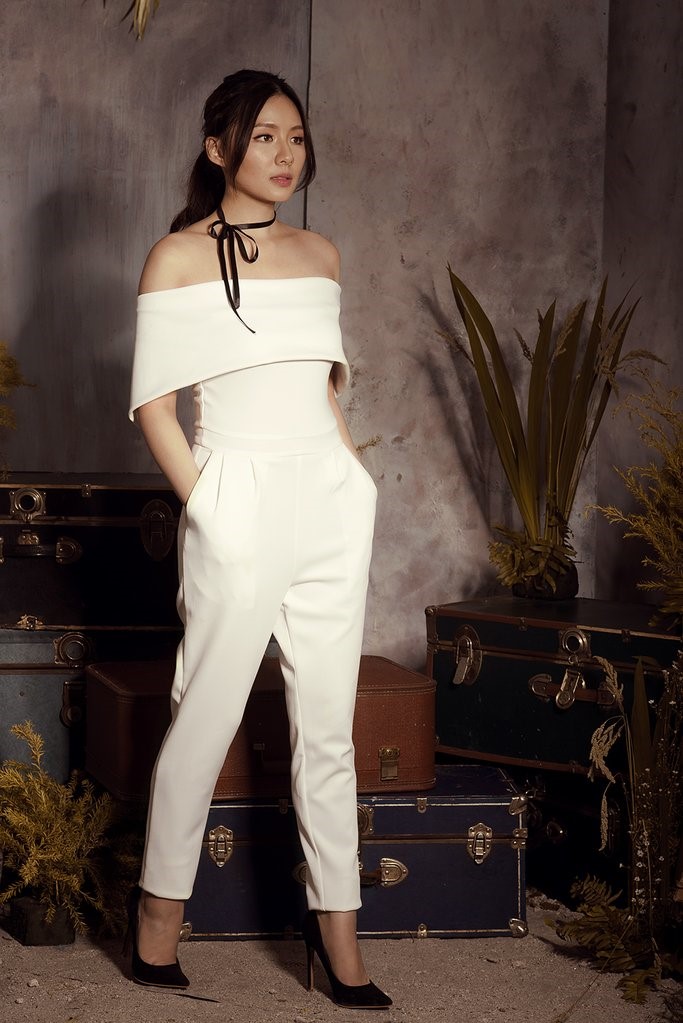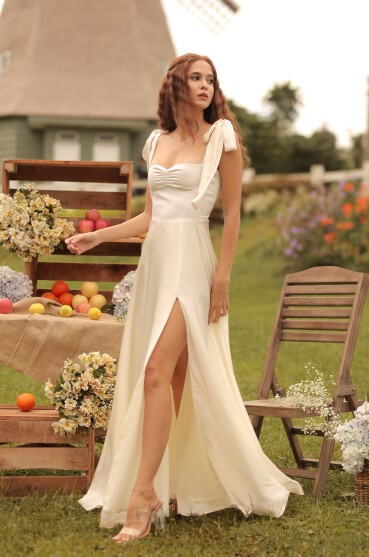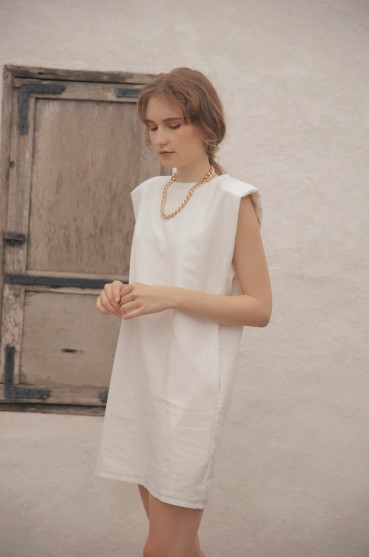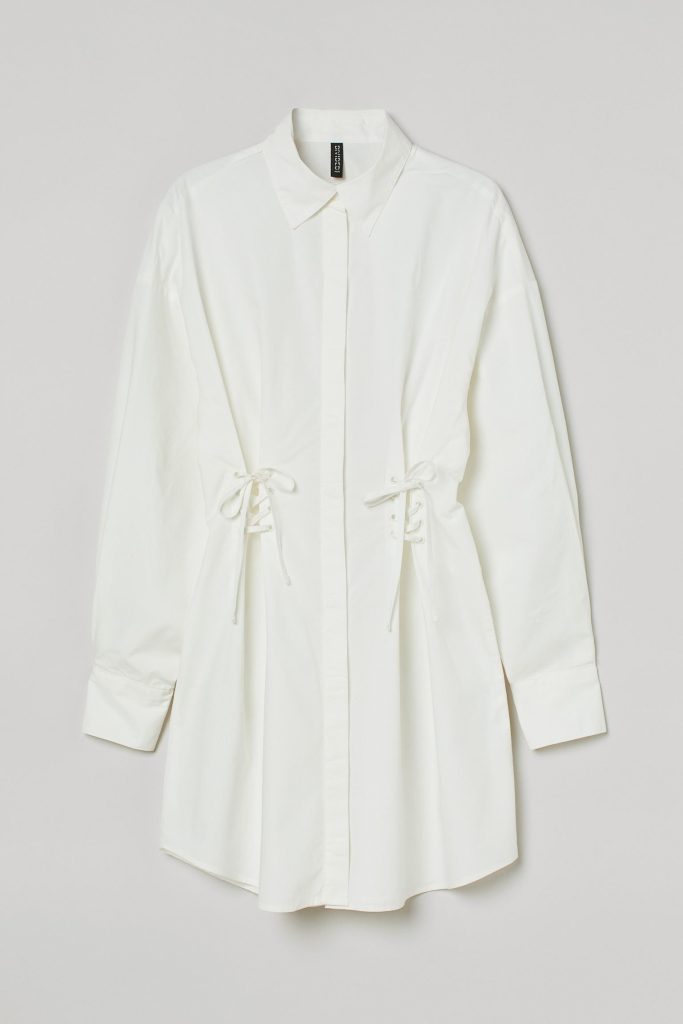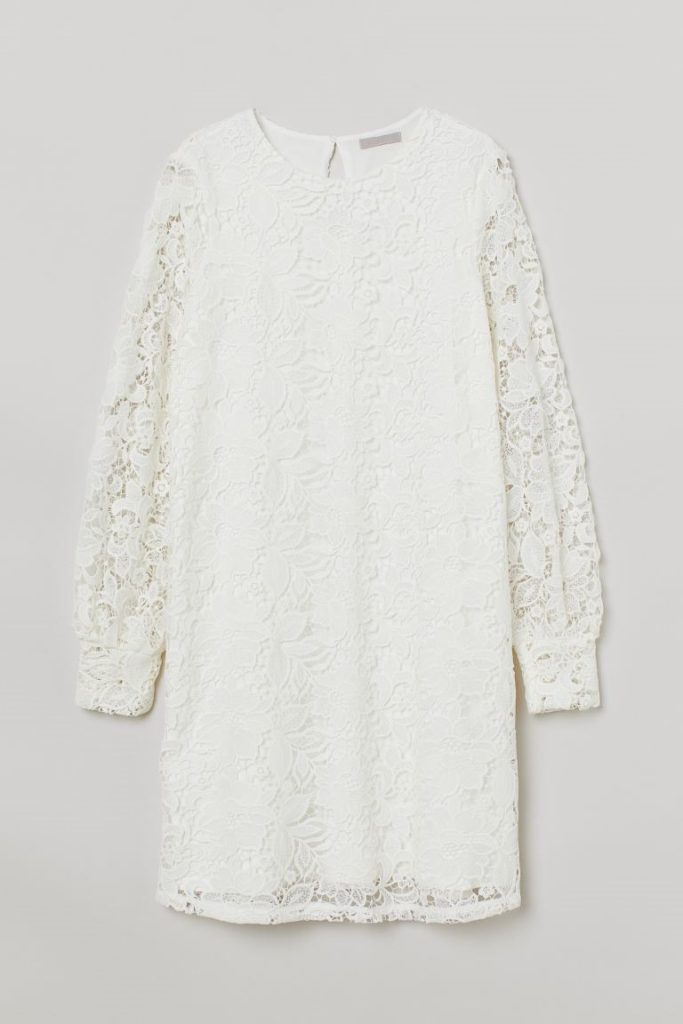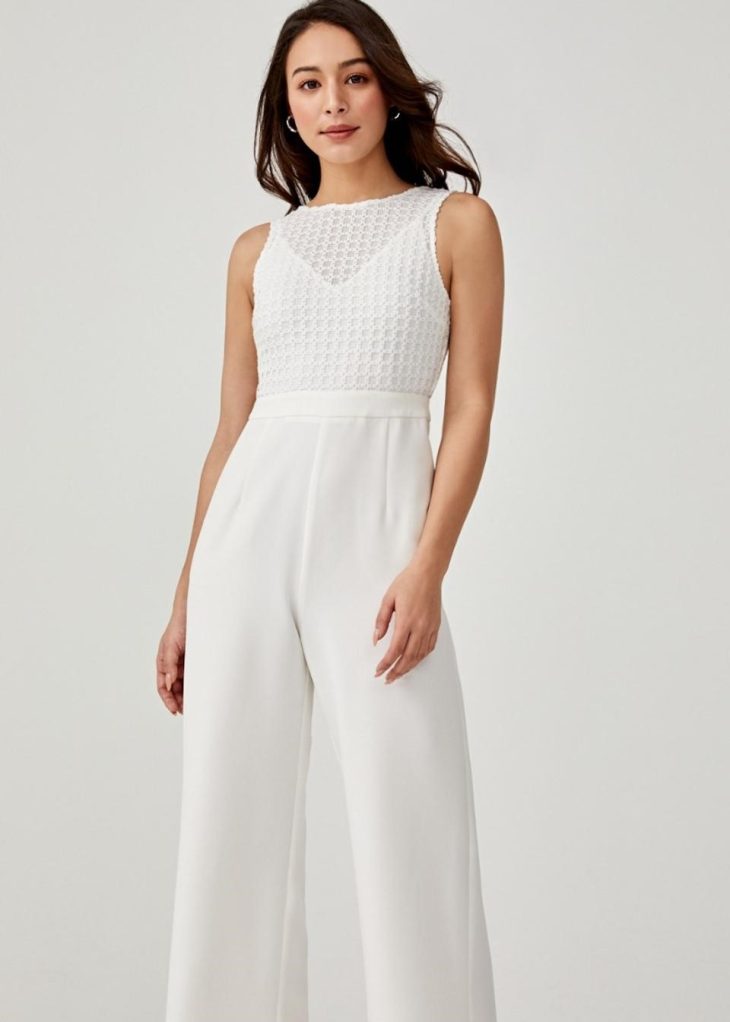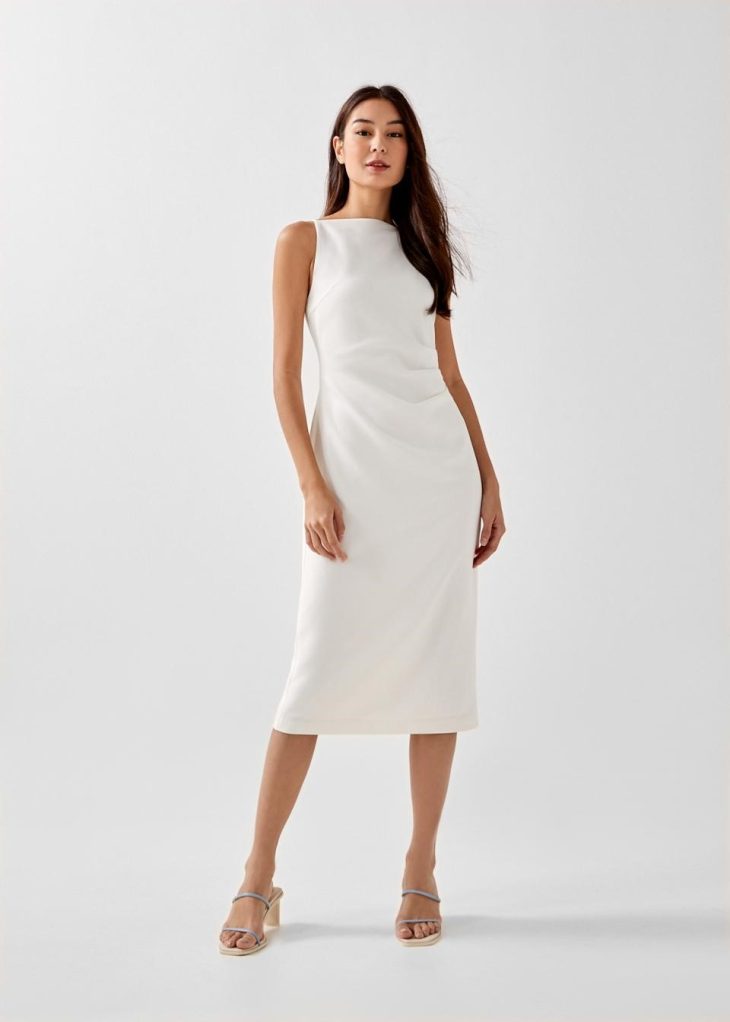 The city hall bride is free to wear anything she wants on her wedding day. Say "I do" to the dress of your dreams by keeping the suggestions mentioned above in mind!
Ashley Petallano
Ashley is an awkward potato in love with words, Kpop, and corgis. She spends her free time dancing like one of those balloon things you see in malls.