Indeed, it's that time of the year most Filipinos look forward to — Disyembre — when Amihan, or the cool northeast wind, is felt the most, especially at night, and one finds how there's no need to turn on the A/C.
December serves as the pinnacle of the "ber" months, marking the end of the calendar year and signaling the birth of the world-famous, sweet baby Jesus. In the Philippines, December can be a sentimental time for many. It's when all the Christmas décor, parols of varying shapes and sizes, and neon holiday lights that flicker during these cold evenings start to make sense; the singsong of children caroling echo through the streets with glee; and of course, our 13th month pay is released.
Despite a pandemic, this holiday season provides us an opportunity to reunite with friends and family. To see, hear, and be with your beloved — in the flesh.
No video calls for now. Let's share a moment with both of us in the photo, people might say with fondness.
That said, it's been close to two years since the country has been placed in various iterations of a lockdown. The yearning for social interaction that most people feel is a human need, and there's no better time (or any other valid excuse) to partake in the merrymaking that both Christmas and New Year offers.
However, COVID-19 is no fictitious ploy by the government.
Celebrate this season's holidays responsibly, using our list of the best local venues for safe private gatherings for reunions, weddings, receptions, corporate events, or birthday parties.
3 Places to Safely Celebrate the Holidays in Metro Manila
As of writing, a quick Google search of "best local venues for safe private gatherings" will prompt these results: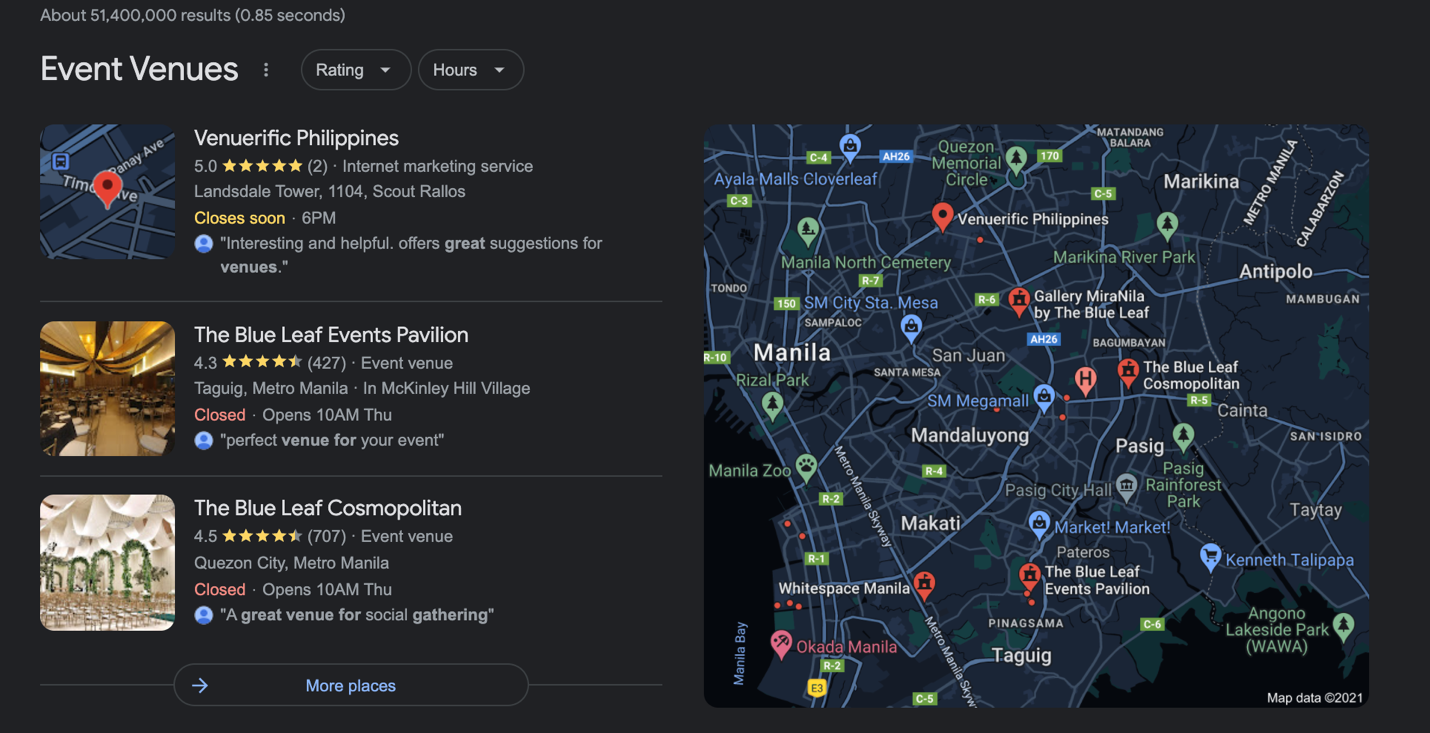 And clicking "More places" will open the map and give you more options: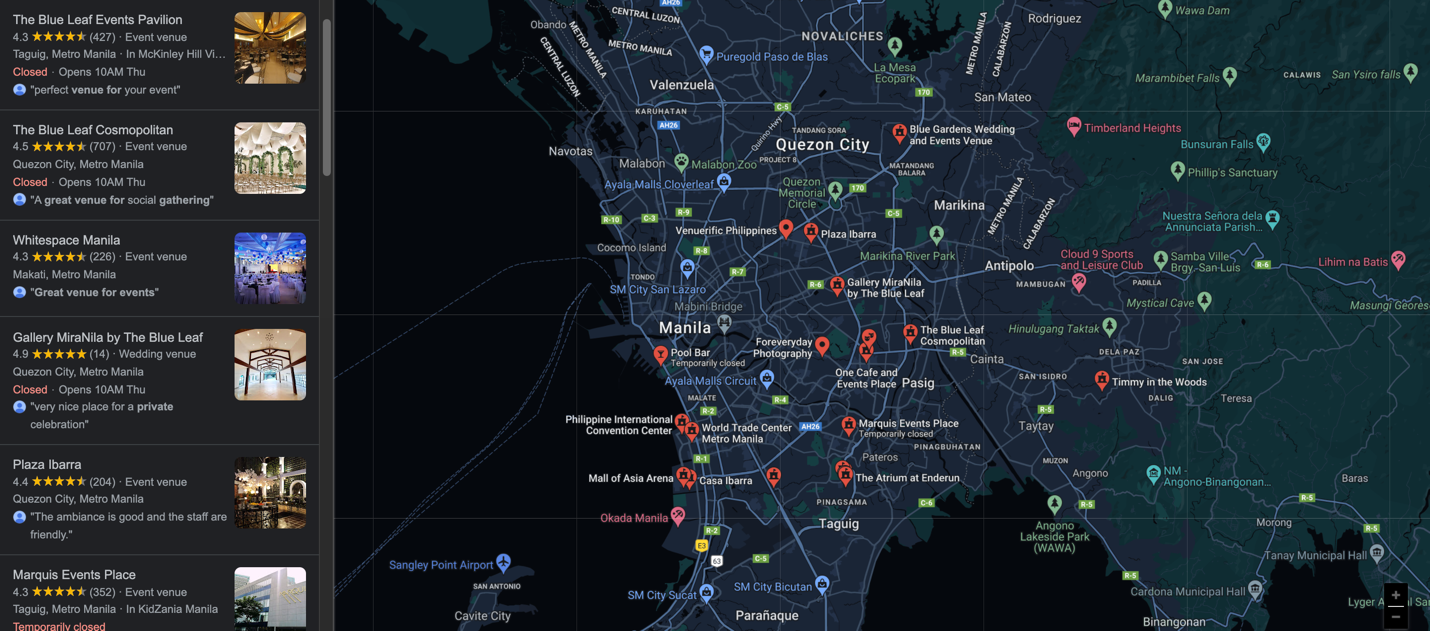 Feel free to ignore the top result, Venueriffic Philippines, because it isn't an actual place you can book for your Christmas, New Year, or Year-ender parties. It's an aggregator that allows people to filter for venues and spaces, so we'll skip this one.
The Blue Leaf Events Spaces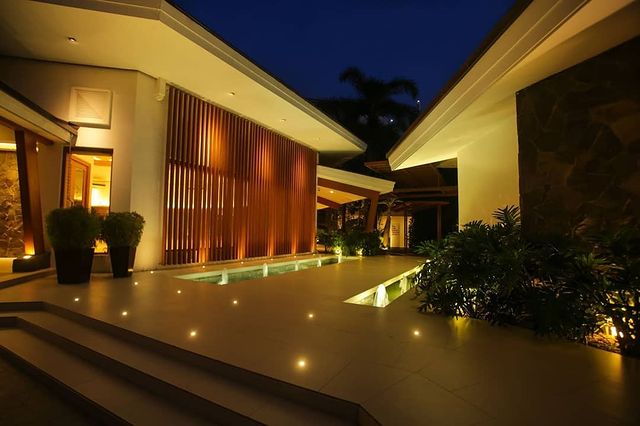 Next on the search engine results page (SERP) in second and third is The Blue Leaf, which offers three choice locations in Metro Manila: The Blue Leaf Events Pavilion in Taguig, the Blue Leaf Cosmopolitan in Quezon City, and Gallery MiraNila, also in QC.
Browsing their social media pages, you'll find that the Blue Leaf mostly caters to hosting weddings and receptions, and given the fancy, contemporary aesthetic of their venues, it's no real surprise why they're on this list of the best high-end wedding venues in the Philippines.
The Blue Leaf Events Pavilion, for instance, showcases the stylings of a modern Asian resort. Nestled in McKinley Hill, it offers three spaces, evoking warmth inside rectangular and octagon-shaped structures: Banyan, Silk, and Jade, each having the capacity to accommodate 200–300 guests under normal circumstances.
For the Banyan Pavilion, which can accommodate up to 150 guests as the metro finds itself in modified general community quarantine (MGCQ), venue inclusions are:
Four (4) hours use of the Pavilion (with air-conditioning)
Two (2) hours Ingress, One (1) hour Egress
5,000 Lumens LCD Projector with 9'x12'
Screen
Stage
Sound System
Electricity (up to 60 amperes)
Parking Space
Valet Service
Caterer's Area
Pavilion Lounge (adjacent to the Venue)
Security, Engineering and Maintenance Staff
Safety and Hygiene Protocols
Should you be interested in getting hitched, celebrating a large gathering, or throwing year-ender parties at the Blue Leaf, you can check out their website for pertinent information. It's worth noting how they prioritize safety and hygiene protocols for all their staff and guests, which adds to the venue's appeal.
Ibarra's Party Venues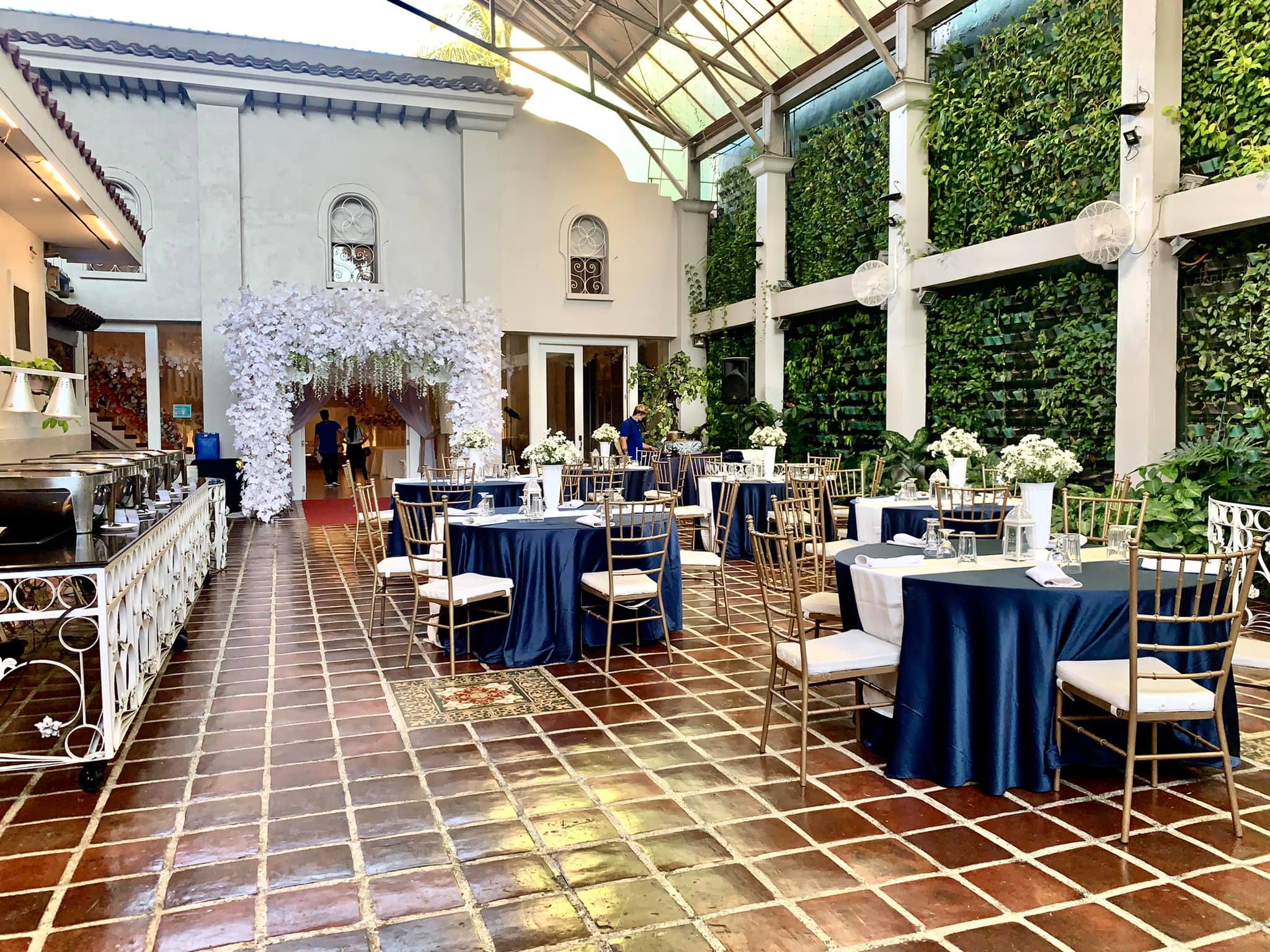 Another venue on Google's search results page is Plaza Ibarra in Timog Ave, QC, not to be confused with their other locations: Catering by Ibarra's in MOA, Villa Ibarra in Tagaytay, and Casa Ibarra at the MOA Complex in Pasay.
Plaza Ibarra's wood paneled floors, garden patio, and Art Deco façade takes us back to the mid-20s. They also provide guests with al fresco dining for intimate celebrations; another way to help curb the virus from spreading.
Apart from allowing dining in rustic open-air spaces and in compliance with the standard health protocols in public establishments, Ibarra's Party Venues and Catering champions the celebration of life's milestones while in a pandemic through the following safety measures:
Sanitizing of hands and footwear
Thermal scanning
Wearing of personal protective equipment (PPE)
Filling up contact tracings forms
Function areas only accommodate 50% of original head capacity
Acrylic table barriers are installed to ensure safety
Face mask, gloves, and face shield are a must for service staff
All beverages are served chilled and sealed
80% heat temperature dishwashing machine
UV light sanitation after every event
Social distancing in seating arrangement – 1 meter apart
The venue and catering provider accommodates celebrations of all sorts — weddings and receptions, debut, baptismal, and birthday or Christmas parties.
Here's a review from someone who recently got married in Plaza Ibarra, recommending the provider for a hassle-free experience:
Review by Mardon Paul Anchuvas Paul via Facebook
At Home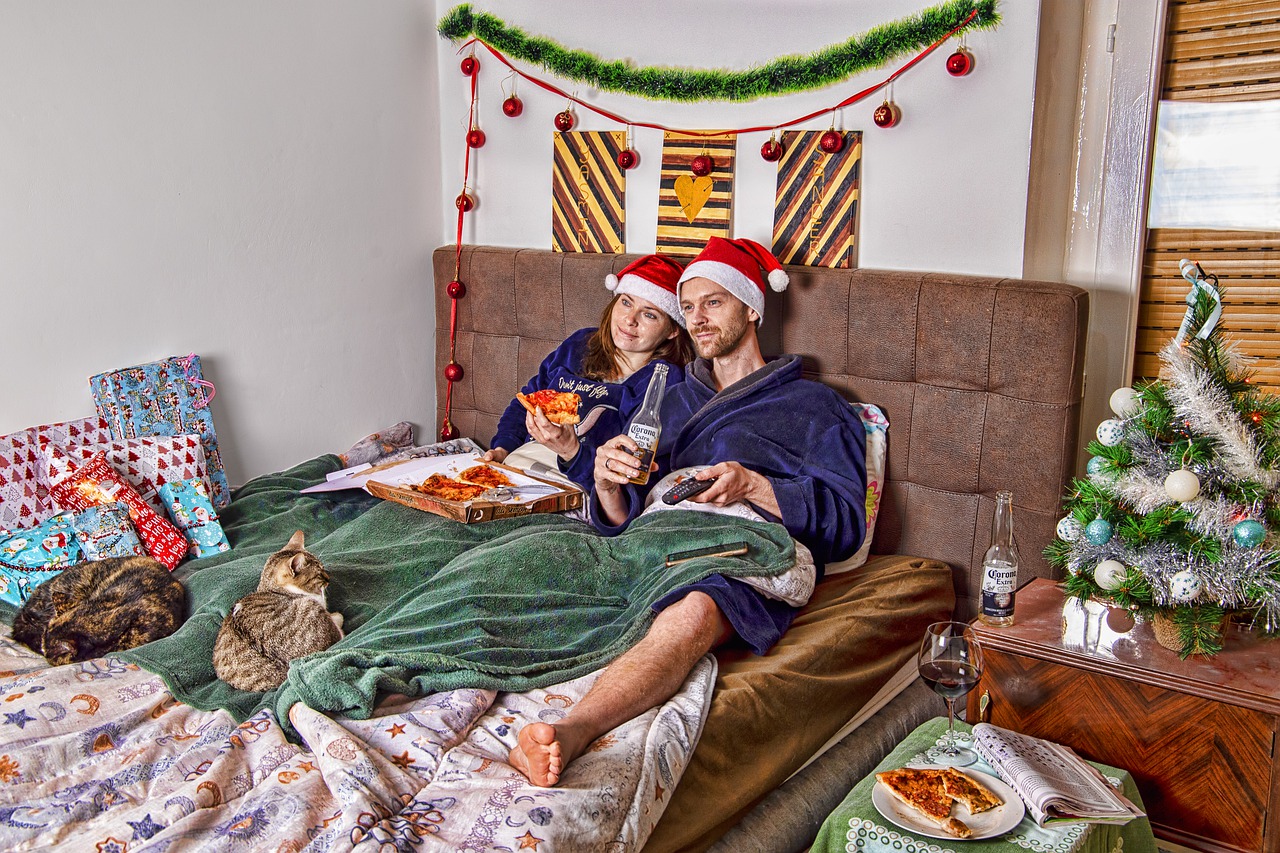 This third item on the list isn't part of our Google search for the best local venues for safe private gatherings, but it's worth mentioning. And although we applaud the digital marketing efforts from our local venue providers in Metro Manila, it's a no-brainer that staying at home to celebrate the holidays during the COVID-19 pandemic can be a practical and safe yet fun approach.
Given the need to stay put because of the pandemic, you have options to make Christmas celebration gatherings in your property doable.
You can have your supplies and groceries delivered right to your doorstep in preparation for Noche Buena and New Year.
Or visit our blogs from December last year and take your pick of culinary delights from a list of restaurants, pastry shops, and comfort food for a delectable feast in the safety of your homey-home:
Who knows, maybe Santa Claus might even drop by?
Also, for Filipinos who fancy staying in a hotel or resort during the holidays, a Christmas staycation isn't a terrible idea. Depending on the local government's current travel policies and restrictions, booking staycations or leisure trips within or outside the metro is possible, but not without its prerequisites, like a negative result on an RT-PCR test and vaccination cards, among others.
Check for the latest updates at the Department Of Tourism (DOT) website and follow the DOT Official Facebook page.
Check the Latest COVID-19 Guidelines on Gatherings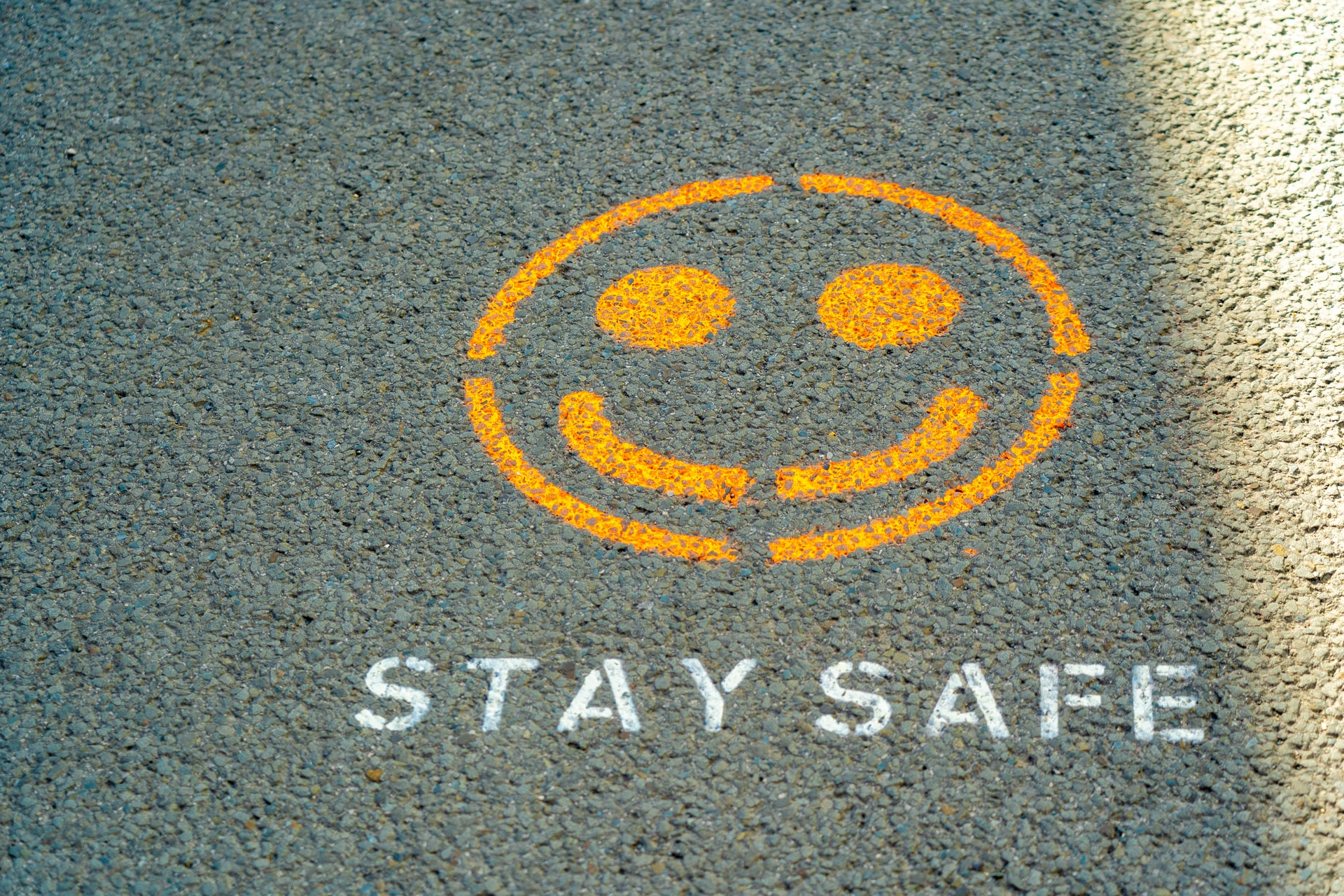 Before booking a venue for your private gathering, be aware of the recommendations from the Inter-Agency Task Force for the Management of Emerging Infectious Diseases (IATF).
Until the end of December 2021, the Philippines has been placed under Alert Level 2, and unlike a year ago, local businesses and venues are better prepared to celebrate the season with your friends, family, and relatives.
The Center for Disease Control and Prevention (CDC) provides the following key points to consider when planning any type of gathering, at home or in a rented space:
If possible, avoid large events
Consider the risk level when hosting an event
Promote healthy behaviors, keep the environment safe, and reduce the risks
Prepare yourself should anyone get sick during or after the event or party
We understand how December may not feel like December because of the pandemic. But by taking care of your health and well-being, this year's holiday season may be the closest we'll ever be to reliving a pre-pandemic Paskong Pinoy.