Nothing spells a Filipino Christmas better than gathering with the family on Christmas Eve and stuffing ourselves with plenty of food while talking about this year's craziest stories.
This year's Noche Buena celebration will be different due to COVID-19, it shouldn't be less the fun. You can still stuff yourselves with a few family and friends while keeping safe. Thanks to food deliveries, your dining table can still groan under the weight of delicious food.
In the part two of our Noche Buena series, here's another list of places that can cook and deliver Noche Buena for you.
Here are some places to call when you live in the East or in the Capital herself, aka Manila:
The East
Calderon: Cocina Tapas y Bebidas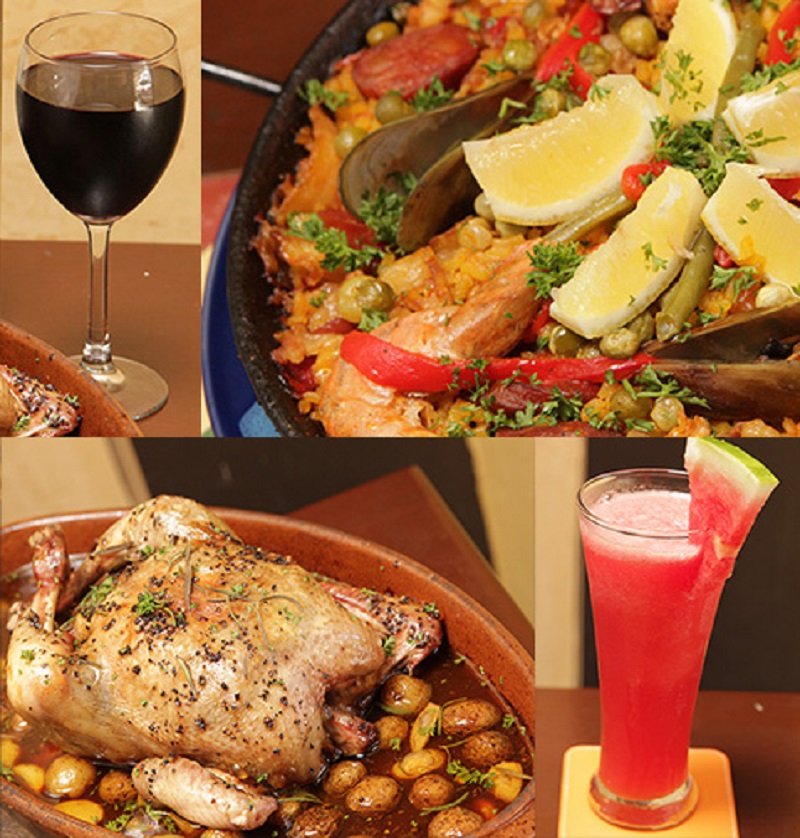 Add a touch of Spain to your Noche Buena celebration by having food delivered from Calderon, a San Juan restaurant dedicated to providing guests with meals "highly reminiscent of traditional homes" where delicious dishes are "lovingly prepared as the catalyst for memorable dining experiences."
If there's one thing you should order, it's Calderon's paella negra (P850 for 2 to 4 persons; P2,840 for 20 to 25 persons). This rice dish is so filling, everyone in the party will be pleased. Their pollo iberico and chorizo sisig are also worth ordering online (via FoodPanda).
Website: https://www.calderon.com.ph/
Facebook: https://www.facebook.com/calderontapas/
Catering Trio
How about a mix of local dishes and Asian fare for Christmas dinner? Catering Trio offers an eclectic menu of Filipino, Chinese and Korean food. Take your pick from small trays serving a group of four to a big trays serving a maximum of eight people. You can try chap chae (P800, party tray), vegetables pastel (P590, party tray), Vietnamese grilled pork (P680, party tray), and boneless bangus steak (P970, party tray).
Although based in Pasig City, Catering Trio will do deliveries all over Metro Manila. Delivery fees will apply.
Website: http://www.cateringtrio.com/
Phone number: 286321211
Alavar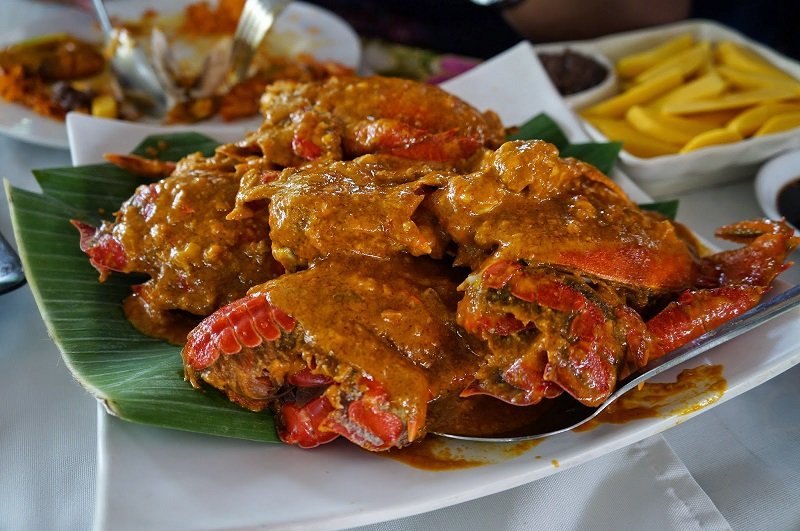 Known for their uniquely flavored sauce, this QC-based restaurant offers a variety of Zamboanga's seafood specialties. Noche Buena would be more than complete with their Large Crabs w/ Alavar Sauce (P1,000), Sugpo (6pcs medium prawns for P650) and more.
Facebook: www.facebook.com/FamousSauce
Phone number: (0915) 284 8981, (0917) 892 5429 or  (02) 7901 9801
The Capital (Manila)
Cakes By Miriam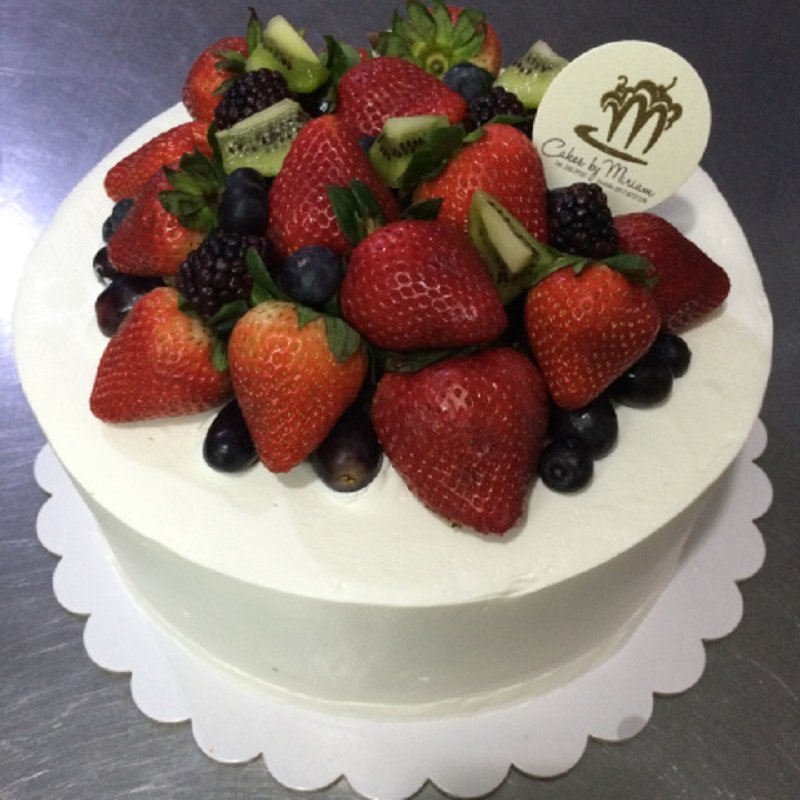 What's Christmas without the cake? Have yourself a Merry Berry Christmas with layers of cakes from Cake by Miriam. These MNL cake place is the home of many elegant and sugary creations. Their 9-inch Merry Berry, which is vanilla butter cake with fresh fruit filling, is available for P2,200. Sure, it has a steep price point but the cakes are handmade perfection!
Facebook: https://www.facebook.com/cakesbymiriamph/
Instagram: https://www.instagram.com/cakes_by_miriam/?hl=en
Manam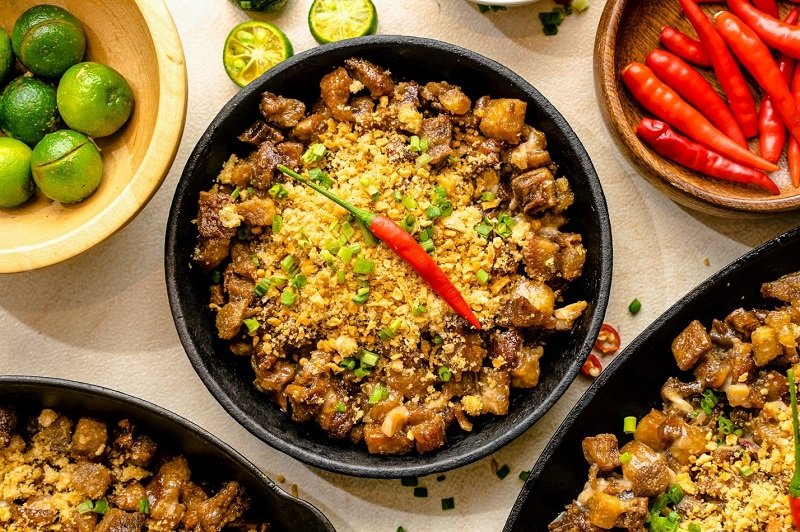 Who would not want crispy sisig on Christmas Eve? Manam can satisfy your sisig cravings, among other things. This popular restaurant (which has branches all over Metro Manila) serves Filipino comfort food with classic twists. Greet December 25 with a table loaded with Crispy Sisig and Beef Short Rib and Watermelon. You can order at their Ermita branch online via FoodPanda or GrabFood.
Website: https://manam.momentfood.com/
Facebook: www.facebook.com/ManamPH
Instagram: https://www.instagram.com/manamph/?hl=en
Wai Ying Fast Food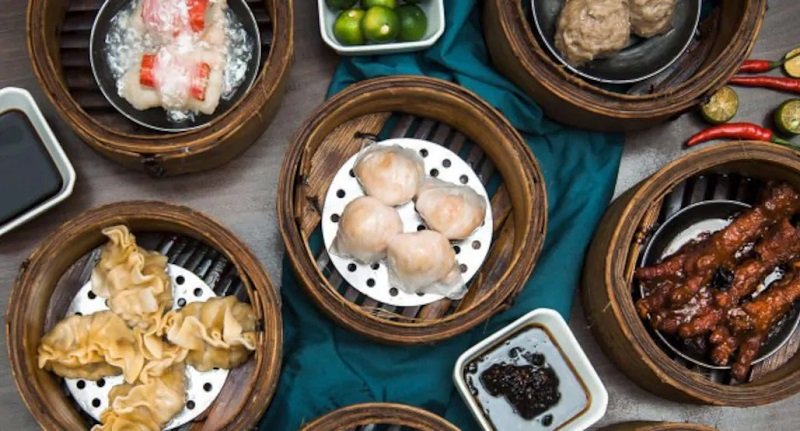 What if you want to go all Chinese with your Noche Buena spread? Wai Ying Fast Food in Binondo is one of the best places to get roasted dishes. For P1,800, you get a whole roasted duck! If that's not enough, they also offer roasted pork asado and soy/white chicken.
Facebook: https://www.facebook.com/waiyingfastfoodbinondo/
Phone number: (02) 8 242-0310
Thanks to food delivery services, Noche Buena is better and safer during the pandemic! Bookmark this page to save these contacts for December!
Ashley Petallano
Ashley is an awkward potato in love with words, Kpop, and corgis. She spends her free time dancing like one of those balloon things you see in malls.