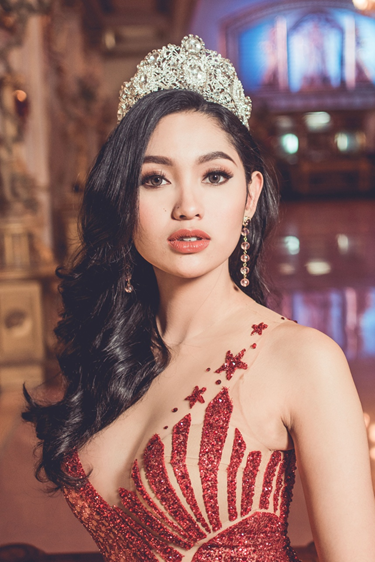 2019 opened up with a bang for the Philippines when Francesca Taruc bagged the crown Miss Tourism World Intercontinental. The 20-year-old from Angeles City followed the win of Catriona Gray in Miss Universe.
In an interview, Fran, as we call her, has always dreamt of becoming a beauty queen. She got the dream she's always wanted.
"It wasn't easy, but it was worth it," she says.
Before Dreams Turned to Reality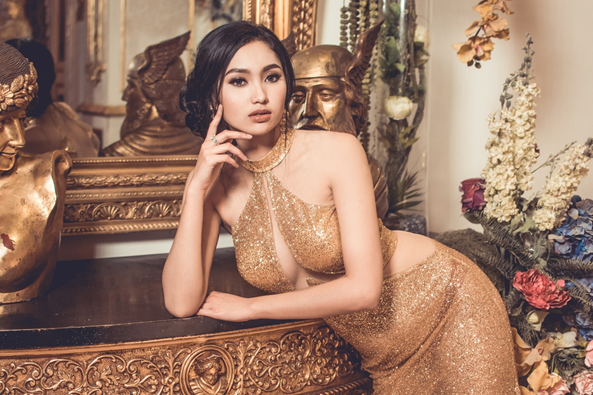 Francesca is the granddaughter of Luis Taruc, leader of the Hukbong Bayan Laban sa mga Hapon (Hukbalahap). Taruc is a Kapampangan, who fought the Japanese during World War II.
With beauty combined with strength, Fran persevered as she entered the world of beauty pageants. She struggled at first. There were some low points in her journey, but she kept going.
But she kept competing, until she triumphed. Here are some of the titles Fran won before Miss Tourism World Intercontinental:
Miss Freedom of the World Philippines 2018
Mutya ning Angeles Youth Ambassadress 2017
Miss Holy Angel University 1st Runner Up 2016
Miss College of Arts, Sciences, and Education 2015
Miss Teen Earth Philippines 2015 Top 6
Lakambini ning Balibago Tourism 2013
The Setbacks Before Her Silver Lining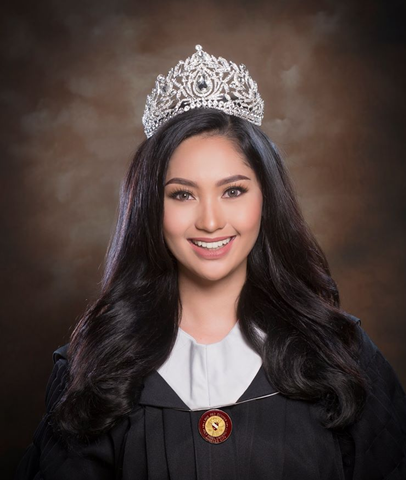 Competing in China for the Miss Tourism World Intercontinental wasn't Francesca's initial plan. Prior to the win, she was crowned Miss Freedom of the World Philippines in 2018. But things didn't pan out as she expected.
She wasn't able to compete in Kosovo, Albania due to a delay in her visa's approval. Binibining Pilipinas – Toronto National Director Litto Lagasca then recommended that she compete in a different pageant. She was willing to represent the country in Miss Meso America, which was held in El Salvador. But to compete in the said pageant, she had to sacrifice her studies. She unwillingly chose to withdraw from representing the Philippines in El Salvador.
"Diploma o korona? I chose to stay to finish my studies instead. And it was my dad's wish," Fran tells me.
Little did Fran know that this wasn't the only obstacle she had to face. On Oct. 23 last year, her dad, Romeo Taruc passed away, weeks before she graduated. In November, she received her diploma from the Holy Angel University, graduating with a degree in Communication.
In an Instagram post, she dedicated her diploma to her father: "Daddy, sana proud na proud ka sa'kin . . . Alam ko pinagmamalaki mo ako diyan sa heaven!"
But the Tables Turned in Her Favor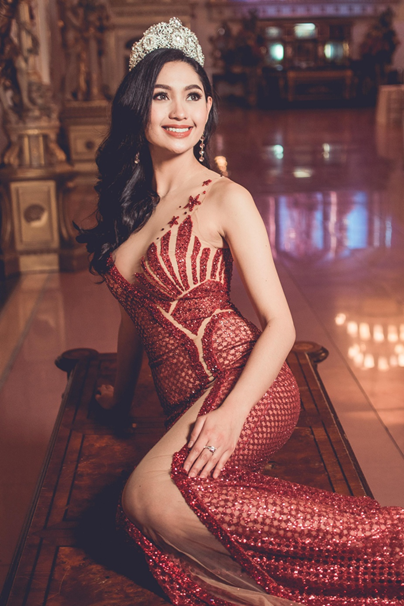 Things may not have gone in the way that she planned, but the setbacks became a blessing in disguise of sorts. Lagasca called on Fran to represent the Philippines in the Miss Tourism World Intercontinental pageant in China, which she gladly accepted.
Francesca went to China and stayed there for almost a month. When I ask her about the experience, she says, "It was a once in a lifetime experience. I was very blessed to represent the Philippines. And I got to meet women from different countries. From them, I learned different kinds of culture."
But competing in an international pageant isn't as smooth-sailing as people think. Despite her grace on the ramp, Fran admitted that she had to go through a lot to prepare for the competition.
"Nag-work out ako. Inasikaso namin ng handler ko 'yung mga gowns na gagamitin ko. Kinausap namin 'yung mga sponsors. Biglaan kasi 'yung competition. I only had a month or so para magprepare. As soon as nakuha ko 'yung visa ko, dun lang kami nagsimula sa preparations," she reveals.
The pageant did not involve a question and answer portion. The contenders were all judged on the ramp, based on their walk in their swimsuit, in their national costume, and in their long gowns. Out of all the contestants, Fran won the "Best Body" special award.
And on Jan. 9, Francesca was crowned in China as Miss Tourism World Intercontinental 2019.
A Desire to Inspire
I ask Fran why she always wanted to become a beauty queen. She says, "I want the people to see, hear, and listen to me, not out of vanity, but so I can inspire them with what I have to say and with all the things I went through to get to where I am now."
She tells me her advocacy is empowering women. During her stay in China, she met women from all walks of life. Her heart broke especially for the rape victims who couldn't speak for themselves. Fran says, "I want to empower them. I want to be the voice of the voiceless."
But her inspiration in competing is her family.
In a family of 14 children, Fran is the third youngest. She tells me, "Ang daming pinagdaanan ng family ko. 'Yung panalo ko, para sa kanila talaga. Malaking tulong 'to para sa amin. Lalo na para sa daddy ko."
Right now, Fran is busy with tapings and events. But she won't be celebrating Valentine's alone because she is happily in love with Edric Go, an aspiring GMA artist.
From a simple girl with big aspirations to a beauty queen, Fran is proof that with hard work, you can achieve your dream.
Jean Ricelle Aquino
Jean is a 23-year-old single parent who grew up in Pampanga. As a feminist, she fights against misogyny and misandry one day at a time.