Plants aren't just good for the scenery; they also do well for our mental health, make the house look and feel amazing, teach us the value of long-term investments of time and purify the air. If you surround yourself with plants, you're doing yourself a huge favor.  
Make it even better by pairing your plants with the right shelves.
If you're a big fan of plants — a true plantita, and love to DIY crafts, get the best of both worlds by making your own plant racks. We're sharing our favorite plant shelf ideas so you can make the most out of your space plus incorporate your style. 
Here are some DIY plant rack ideas you can try.
Simple Plant Shelves
This easy-peasy DIY plant shelf project is perfect for small and narrow spaces. The best part is you can easily complete this project. Once you're ready, you can set up parallel plant racks that are perfect for medium to small pots.
The rack project itself is very affordable since all you need is a few boards, a chop saw, a nail gun, paint for the finish and sandpaper. In terms of complexity, all you have to do is cut pieces of wood, nail them (according to your chosen tutorial's instructions) and mount them to the wall. 
Hanging Plant Shelves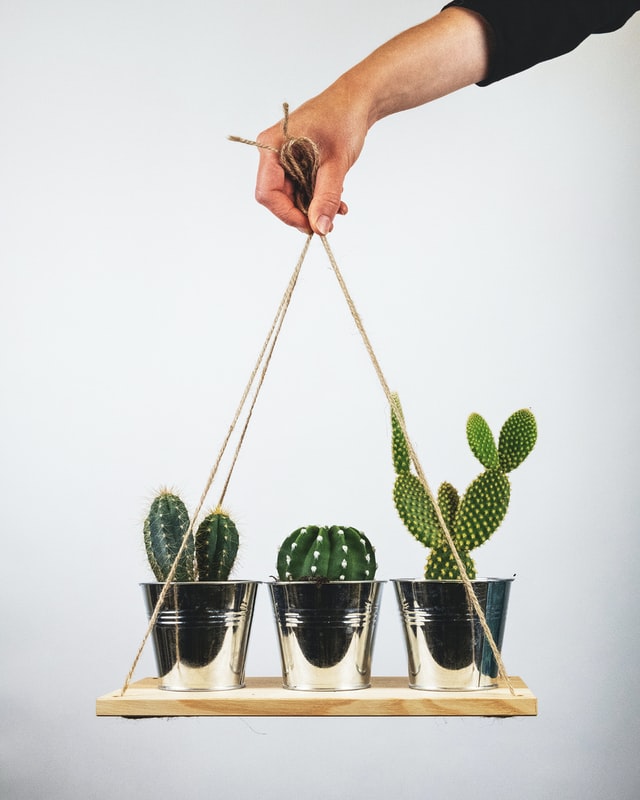 Hanging plant shelves help you take advantage of window space that otherwise you would have wasted. The materials are simple: wood and rope plus tools you have at home, like sandpaper and a drill. 
Note: if you have blinds at the windows, remove them before you install your hanging shelves. Also, don't hang your shelves near a window that faces direct sunlight; otherwise, some plants may wilt from the exposure. 
Outdoor Plant Shelf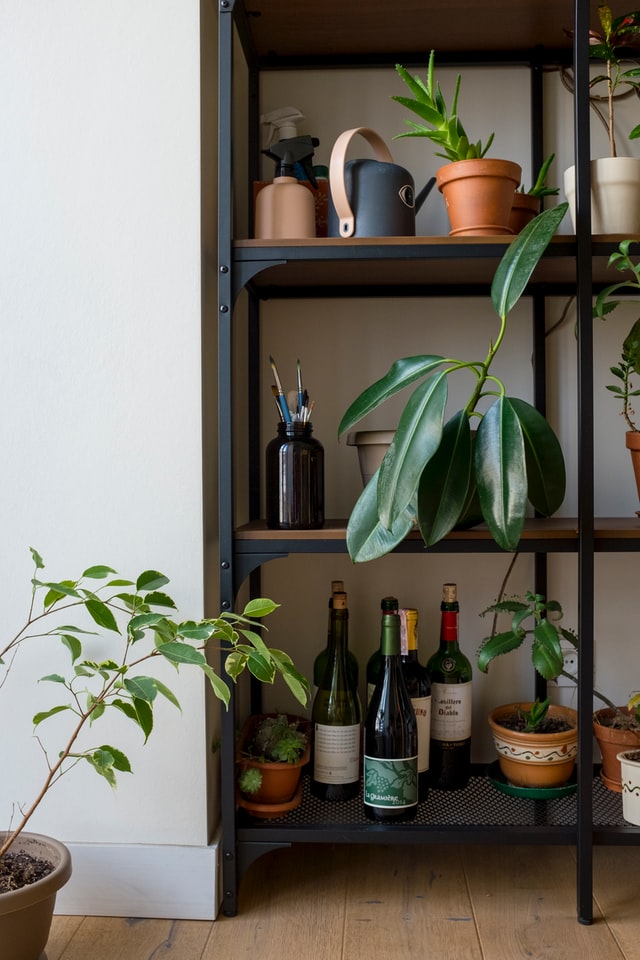 Despite being called an "outdoor" plant shelf, this shelf is also perfect for indoor plants. It is also easy to make when you have plenty of time and patience. This three-tier plant shelf project often comes with upper shelves and elevated edges to prevent your plants from falling off. 
Similar to the other wooden plant shelves, this requires plenty of wooden boards and screws. You can also embellish your plant shelf with string lights or paint them in bright colors, especially if you want to use the shelf for your indoor plants.
Suspended Plant Shelf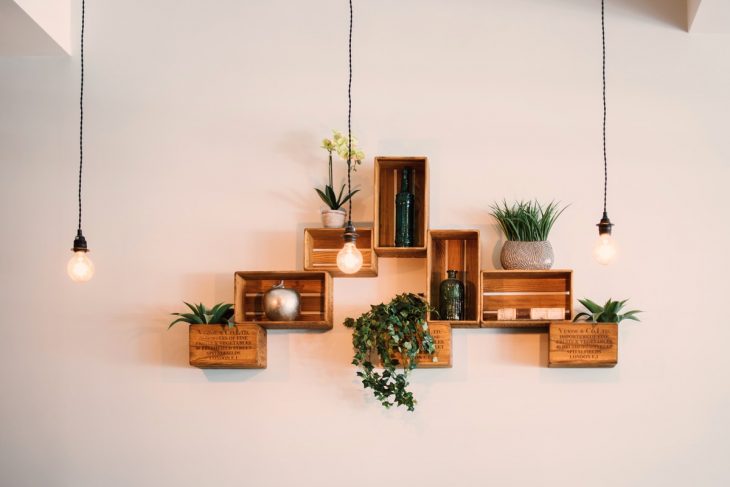 This shelf is a wall mounted shelf that requires minimal materials since all you need are some brackets, wooden boards and screws. Spray paints can give your shelves a particular color but you can keep it 'au natural' if you want a more natural look or prefer to keep expenses to a minimum. 
Suspended plant shelf projects are just a matter of measuring the boards, cutting them down to the right size, drilling holes for the screws and mounting the brackets on the wall, so they can support your plants and not cause damage to the wall. 
Copper and Marble Plant Stand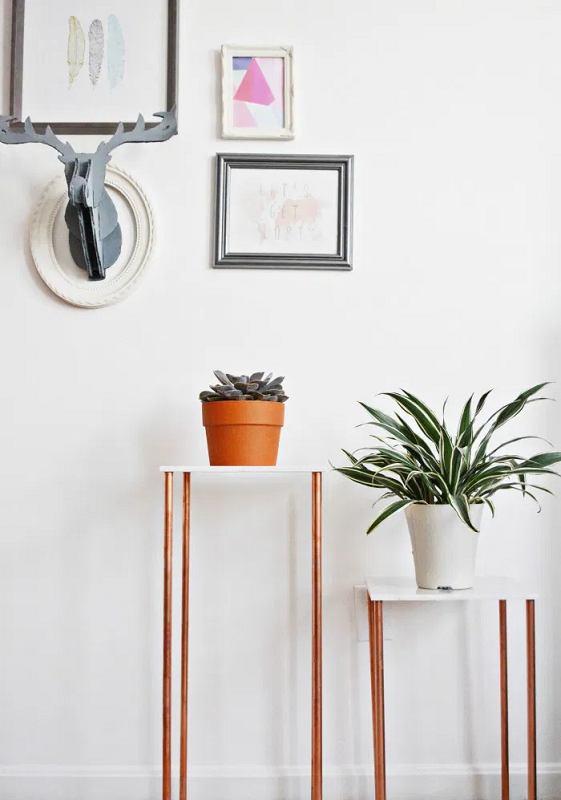 This project is a little pricey and more intricate, but the results are gorgeous! All you have to do is combine marble tiles and copper inch pipes to make a statement with your plants.
Plants provide multiple benefits, not the least of which is food security if you pick edibles for your garden. From reducing stress and fatigue to cleaning indoor air, plants are worthy of your time and effort. But before you start picking your materials and constructing your racks, make sure you've got gardening skills down pat. Once you've got nailed, give one of these plant stand ideas a go. It'll be good for your space and bring focus to your beautiful plants.
Ashley Petallano
Ashley is an awkward potato in love with words, Kpop, and corgis. She spends her free time dancing like one of those balloon things you see in malls.