Joy Soriano
Joy has been a vegan for over 20 years. She's…
You're indoors now more than ever. You have no choice since the outdoors come with plenty of caveats: walk, line up, shop — be merry at your own risk. Terror aside, the warnings are for your own good and the good of the public. Because COVID-19 isn't going down without a fierce fight, mutating into stronger strains, you have to adapt to how your life must be lived right now.
And a major chunk of that life, from working sun up to sundown (way, way down) to working out, takes place in your home.
Are you living in a cozy home?
What Makes a Home Cozy?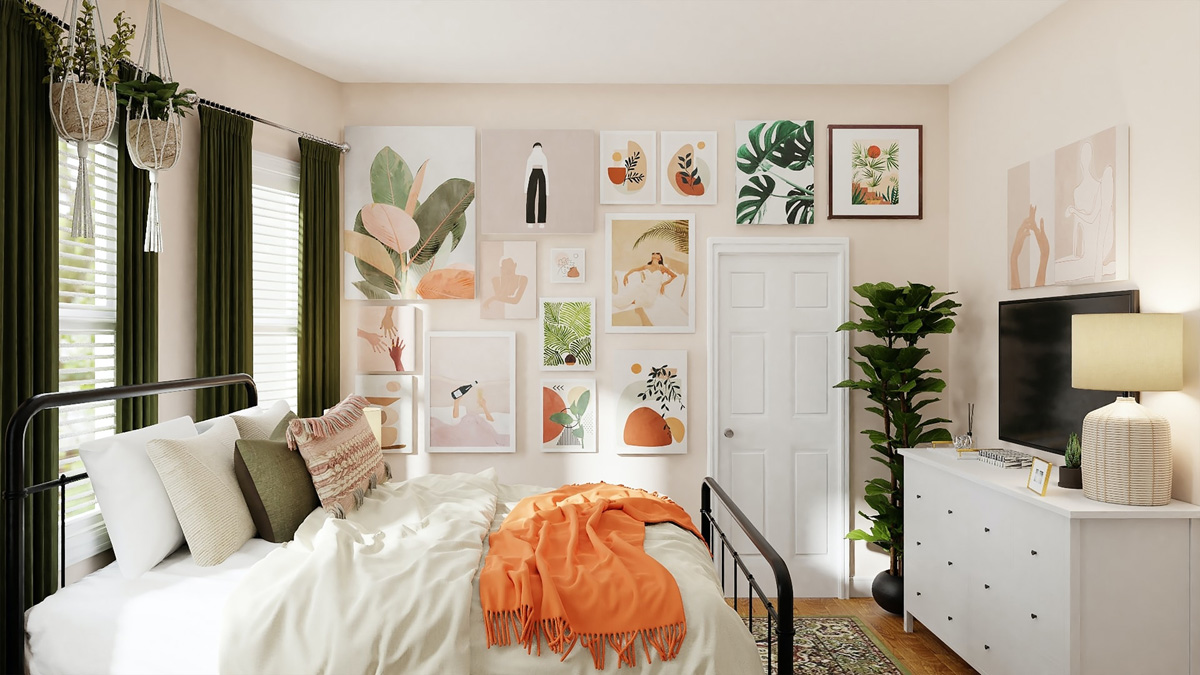 When someone says your home feels cozy, they're referring to the softness and overall warmth of your place; that they could just curl up and (yikes) never leave your bachelorette's pad. "Cozy" generally applies to cool weather because you don't wanna be curled up under blankets when humidity hits above 50 and the heat index skyrockets to over 40.
So setting up a cozy home right now, as the rains come, is the perfect time.
Some essential elements to a cozy apartment are:
Cotton bedding
Big, huggable pillows
Soft, pet-friendly area rugs
Warm paint color
Wood furniture, flooring, accents — wood everywhere else
Plant life
A cozy space is inviting, so it's not just pleasing to the eyes. It has to be welcoming, friendly.
How Do You Decorate a Cozy House?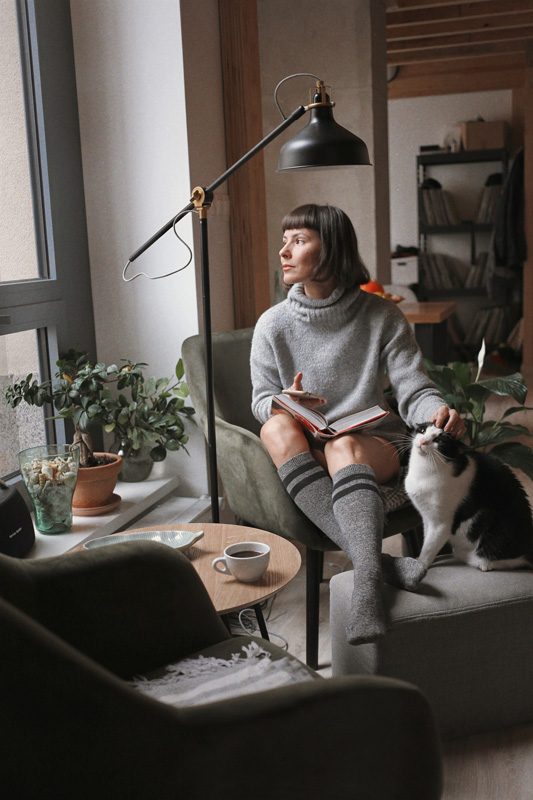 So how can you make your home cozy?
No matter what kind of space you've got: a dorm, a small apartment, a posh condominium, a mansion; the principle behind a cozy house is the same — it has to be comfortable. It doesn't have to cost you half your paycheck, cozying up your house. It just needs to feel like a hug (an invited hug, that is) every time you come into it.
Start with the lighting
If you can't paint the walls a warm tone, maybe you can change from the glaring single lightbulb to spots of illuminated areas. Think task lighting and ambient lighting. Choose lighting with a warm versus cool glow. Low kelvin lighting; look for it.
If your space lacks fixtures, use a string of lights. These typically holiday lighting adds a romantic glow and keeps you from exerting too much effort screwing it in.
Mix textures
A variety of textures create visual impact without turning into an eye sore. And the different fabrics you bring in make it an inviting space because people just want to touch your velvet sofa, knitted throw, and soft furry pillows.
Bring in nature
You're thinking plants, right? Houseplants are becoming a thing now, with their own set of "groupies": the plantitas. Living plants are a key element to any cozy space, from a living room to a bedroom, creating a vibrant yet calming ambiance.
Choose the right type of plants (read: easy to grow, easy on the pocket, and doubles as indoor air cleaner), and you'll have one comfortable and functional home even when the heat index rises.
But aside from plants, add a water element and natural stones. These can offer up a meditative point in any room — unless the sound of running water annoys you or you don't care for stones. Then stick to plants and substitute stones with natural textiles.
Leave room for art and mementos
Paintings can turn into a focal point because they create visual interest. Hang your artwork at eye level. Choose an area where it'll complement the rest of the room or bring life to it with its striking colors, patterns or imagery.
If the artwork is done by a loved one, even better because your home should feature keepsakes; they are a natural at bringing comfort to any house. Even if all you have is a bedspace in a room with three double deckers, if your part of the wall showcases striking art from a family member or a lover, that tiny space will feel like a cozy mansion.
Of course, you can't really get cozy if you're in skintight, rough clothes (if you are, try changing jobs.)
Beyond the Cozy Décor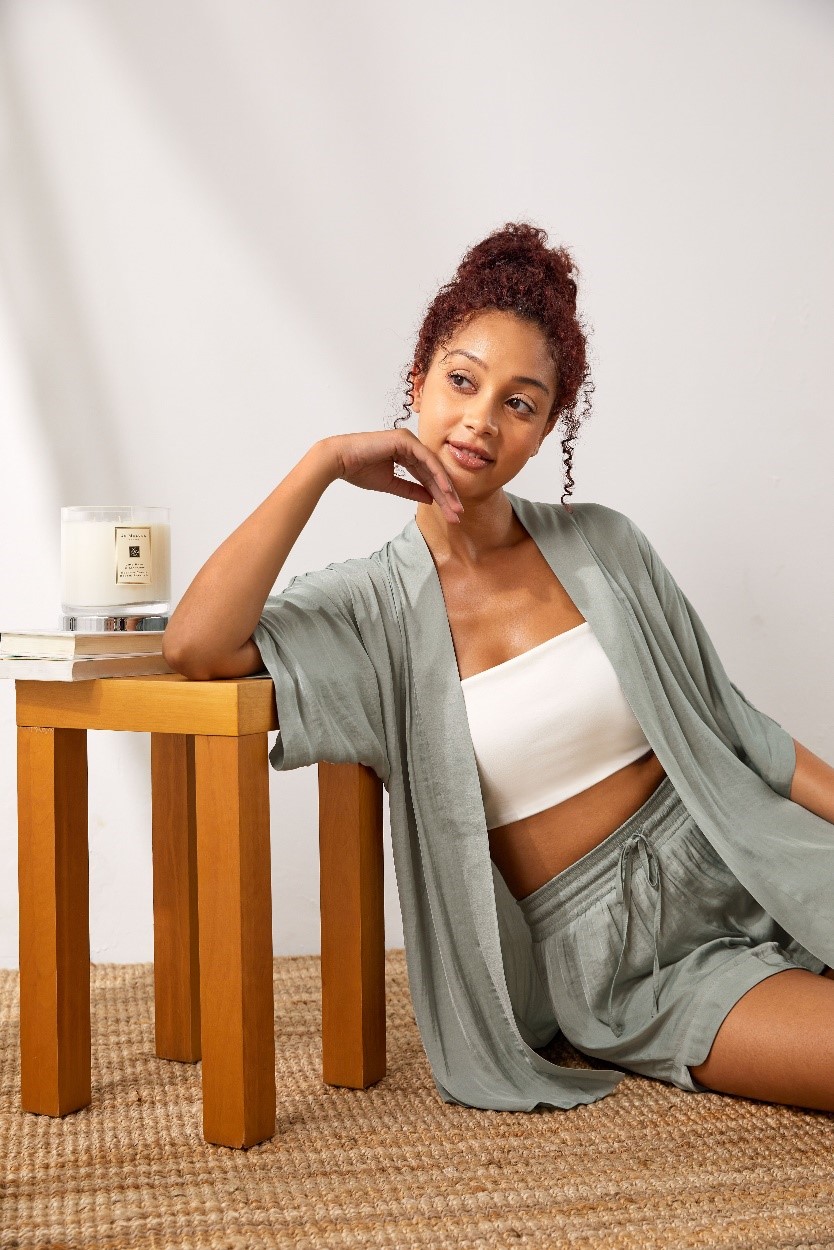 No comfortable living is complete without the requisite comfortable clothes.
Because your entire gimik wardrobe is on hiatus, you're likely to be in everyday shorts and shirts. Although there's certainly nothing wrong with the pairing, know that loungewear doesn't need to be too "loungey."
You can still hang on to relaxed silhouettes and look slightly posh in silky-soft separates. Love, Bonito's new loungewear collection features mix and match pieces you could probably get away with wearing to the supermarket, drug store, or your nearest Starbucks.
The super comfortable collection has lightweight two-piece sets, like the Solana Relaxed Lounge shirt and shorts, if you don't want to feel constricted when firing off a series of emails to your team. You can match the Solana Relaxed Lounge pants with the Janie Ribbed Knit camisole top and the Brielle Belted Kimono, if you need to appear in a Zoom meeting after your meditation — and have to dash off after to pick up dinner from the neighborhood resto.
The Love, Bonito Loungewear collection is comfortable enough to feel like your second skin and presentable enough to walk out of the house or sit in front of your laptop cam.
Comfort shouldn't be a problem when you're spending 24/7 at home. So don't let it. Take stock of your interior home and your wardrobe, and see what you need to do to get it cozy now.
Joy Soriano
Joy has been a vegan for over 20 years. She's done a wide range of stories for magazines, from music and movies to business and culture matters. She continues to write professionally to this day — like, right this very minute.