Grisel Garcia
A writer and wanderlust. Likes coffee, but loves tea. Lives…
The risk of abuse and violence on women and children escalates in times of crisis, like natural disasters, wars, and epidemics. This is much truer today as many parts of the world are on quarantine or lockdown due to COVID-19.
Reports have shown an increase in domestic violence since the pandemic started. Before the public health crisis, at least one woman or child in the country was abused every 10 minutes.
As cities closed and people were forced to stay at home, many women wished to escape their hell, but couldn't do so.
In the UK, the charity that runs the country's domestic abuse helpline reported a 66 percent surge in calls since the coronavirus crisis began, and there was an increase of 950 percent on its website visits. In the US, the National Domestic Violence Hotline also registered an increase in the number of callers. The same is being reported across Europe and Asia.
Here at home, the Philippine Commission on Women (PCW) said that the lockdown and limited mobility have made women and children more vulnerable to abuse.
They're trapped inside their homes — unable to report the abuse.
It's Intimate Terrorism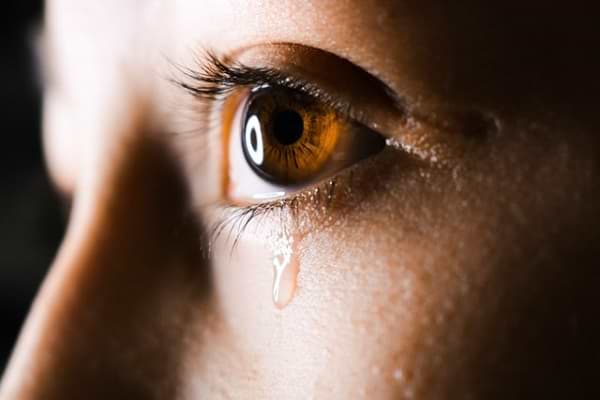 Confinement creates anxiety and stress, which can escalate if people are stuck together for a considerable period. This creates opportunities for the abuser; their methods can turn for the worse as time goes by.
Victims find themselves alone and unable to call for help because they're forced to stay at home with their abusers. Many also lack access to a phone or the internet, or even if they do their partners would watch their every move making them too afraid to act.
Women and children already suffering from an abusive relationship are, thus, facing more violence.
They have no way of escaping to either go to school, work or just see their friends because of the travel restrictions. Even if they can go out, they fear that visiting their loved ones or their elderly parents would expose them to the virus.
Experts call this "intimate terrorism," a term preferred over domestic violence, which they say only describes one side of the problem. Other than physical violence, victims also suffer from gaslighting and coercive control. The abuser usually denies them of any contact with family and friends, giving them no choice but to stay with their partners. Their lives and wellbeing continually at risk.
Judith Herman, a trauma expert from Harvard University Medical School, went as far as comparing this coercive behavior to kidnappers who use control over their hostages, or a dictatorship regime using torture to political prisoners.
In a journal, published in 1992, she cited, "The methods which enable one human being to control another are remarkably consistent. While perpetrators of organized political or sexual exploitation may instruct each other in coercive methods, perpetrators of domestic abuse appear to reinvent them."
Part of the Crisis, Too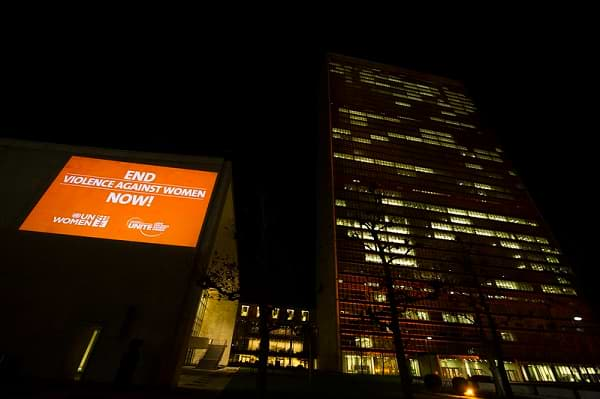 Governments were ill-prepared to cope with the coronavirus pandemic. All immediate efforts were, understandably, focused on emergency medical response, stopping the spread of the virus, and launching economic stimulus.
But the United Nations cited that they forgot one critical aspect.
UN Secretary-General António Guterres said that for many women and girls, the COVID-19 threat looms largest at home. "We know lockdowns and quarantines are essential to suppressing COVID-19, however, they can trap women with abusive partners."
The UN and advocacy groups around the world are now calling on governments to make prevention of domestic violence a key part of their COVID-19 response plan. And some are responding.
In many European countries, pharmacies and supermarkets have become safe spaces for women. Food and medicine are necessities that allow people to leave their homes, opening a chance for victims to ask for help. These countries created a code word that signals an urgent request for protection from domestic abusers. That code is "MASK 19."
In Norway, teachers and child services are doing social visits and regular follow ups to vulnerable children.
Meanwhile, women's advocates in some U.S. states are responding to hotline calls and are raising money to the victims to temporary shelters or hotels.
The Avon Women Foundation also pledged $1 million to non-government organizations worldwide providing front-line services such as helplines and refuge to domestic abuse victims. This effort is being echoed in its new campaign, Isolated Not Alone, a platform that raises awareness on domestic abuse amidst the COVID-19 pandemic.
Locally, the Quezon City government reopened its stop-shop crisis center for victims of violence, harassment and abuse amid the reported increase in cases of domestic violence during the community quarantine. The center was temporarily closed due to the pandemic.
No Way Out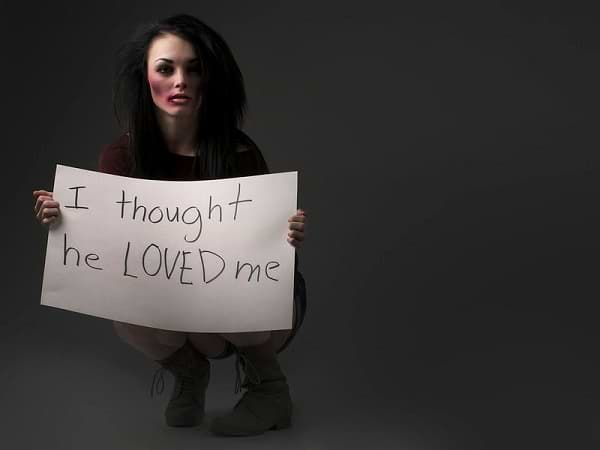 The PNP Women and Children's Protection Center (WCPC) said that from March 16 up to June 17, they have recorded a total of 2,246 cases of domestic violence against women. But they also reported that despite lodging a complaint, many fail to pursue their cases in court due to lack of knowledge on how to proceed.
Some victims don't even want to file a report as it opens up the "possibility of breaking up the family."
"They consider shame in their family, losing a father or a family member. They give importance to love, integrity of their family, they forget to take care of themselves," said WCPC spokeswoman Col. Joy Tomboc in a radio interview.
This sentiment, however, is part of the psychological coercion inflicted on the victims. Add to that the women are most likely financially dependent on their partners. For thousands or millions of domestic abuse victims, there seem to be no way out.
Unless governments and agencies launch a serious effort to hep victims of domestic abuse, no real progress can be made.
And victims will continue to suffer in silence long after the pandemic is gone.
There's Help Available
The Philippines have various Violence Against Women (VAW) hotlines where victims, or friends and family of the victims, can call:
For legal assistance:
Public Attorney's Office (PAO)
(02) 8929-9436 local 106, 107 or 159 (Local "0" for operator)
Mobile: (+63) 939-3233665
email: pao_executive@yahoo.com
For Police Assistance:
PNP Hotline: 177
Aleng Pulis Hotline: (+63) 919 777 7377
PNP-Women and Children Protection Center (WCPC)
24/7 AVAWCD Office: 8532-6690
Email: wcpc_pnp@yahoo.com / wcpc_vawcd@yahoo.com / avawcd.wcpc@pnp.gov.ph
For referral services:
Inter-Agency Council on Violence Against Women and Their Children
Landline: (02) 8735-1654 loc. 122 / (02) 8733-6611
Mobile numbers: 09178671907 / 09178748961
Email address: iacvawc@pcw.gov.ph
You can find the complete list of agencies and their contacts to report a case.
Grisel Garcia
A writer and wanderlust. Likes coffee, but loves tea. Lives on good food, good books, and wonderful conversations.