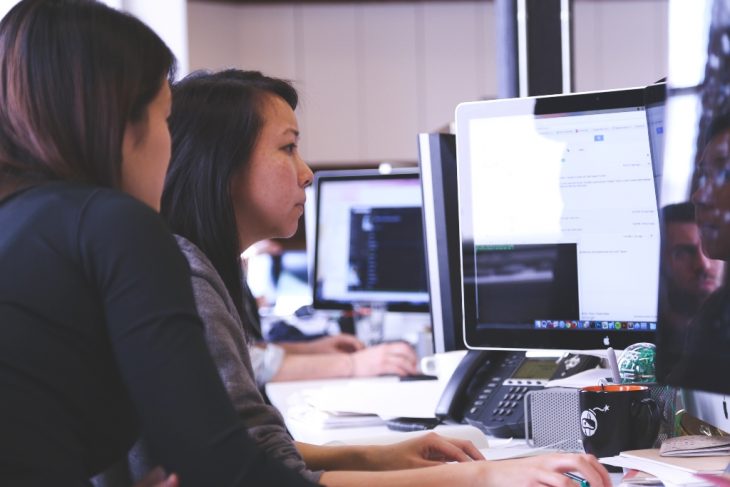 You're probably aware of your rights to a sick or vacation leave — heck, you might have used up all your paid leaves by now. But, did you know that you are entitled to special leave for women under Philippine law?
No, we're not talking about maternity leave. Instead, this is something we can rely on in the event that we go through a medical procedure concerning our reproductive health.
There's a law that provides for special leave for women (for their reproductive health), protection from discrimination, and equal opportunities — the Republic Act 9710, more popularly known as the Magna Carta of Women.
Signed by then-president Gloria Arroyo in 2009. The Magna Carta for women is a comprehensive women's rights law that seeks to uphold the rights of Filipinas, especially if they belong to marginalized sectors. It declares that women are entitled to protection from all forms of violence, equal treatment before the law, and equal access to education.
When employment is concerned, the Magna Carta generously gives women the right to take a paid break from work if they undergo surgeries for gynecological disorders.
Your Special Leaves Under the Magna Carta of Women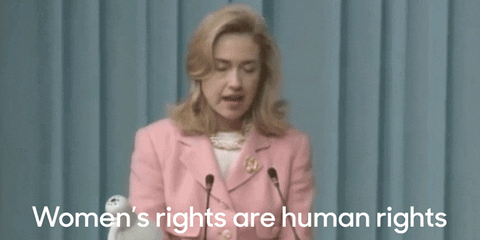 Under the Magna Carta of Women, a female employee shall be entitled to up to two months of special leave with full pay following surgery caused by gynecological disorders and you can look up if your gynecological condition is covered. This benefit is in addition to leave privileges (sick leaves, vacation leaves, and parental leaves for solo parents) given to employees under existing law.
Among the most common examples of gynecological disorders are dysmenorrhea, uterine fibroids, and polycystic ovarian syndrome or PCOS. But as mentioned, you can't ask for a two-month leave simply because you're experiencing painful menstrual cramps (but, we should get a half-day off, at least, right?). The Magna Carta of Women Special Leave Benefits Program only covers female employees who need to undergo gynecological procedures or surgeries covered by said program, whether it's a minor or a major one (procedures that require a maximum recovery period of two weeks) or a major one (recovery period ranges from three weeks to two months).
The Guidelines on Availment of Leaves under R.A. 9710 provides a comprehensive list of surgical operations for gynecological disorders covered by the Magna Carta law. This includes procedures of the:
Vagina (including:)

Vulvectomy
Electracautery of vular warts
Hymenotomy
Colpocleisis (Le Fort type)
Colposcopy
Cervix (including:)

Cervical Biopsy
Trachelectomy
Trachelorrhaphy
Cervical cerclage
Hysterorrhaphy of ruptured uterus

Uterus (including:)

Dilation and Curettage
Myomectomy
Hysteroplasty (Strassman type)
Hysteroscopy (coverage depends on conditions)

Ovary (including:)

Drainage of ovarian abscess (vaginal approach)
Ovarian Cystectomy
Oophorectomy (partial or total; unilateral or bilateral)
Ovariolysis

Breasts (including:)

Total Mastectomy
Mastectomy (subcutaneous)
Excision of cyst, fibroadenoma, or other benign breast masses
How Long Can You Take Special Leave from Work?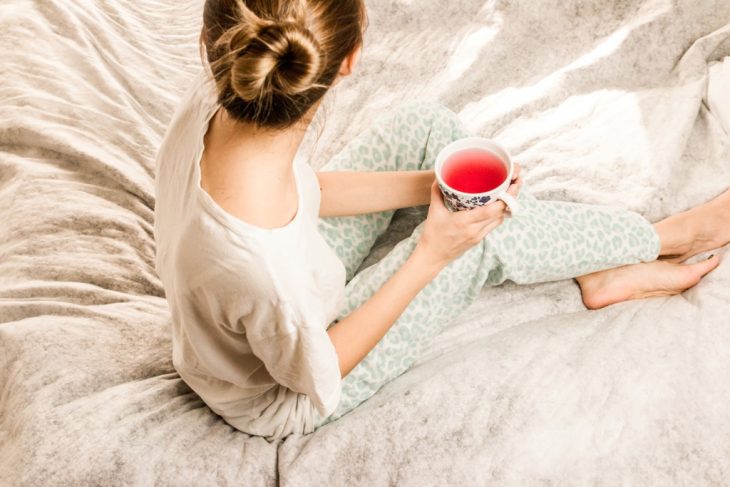 Women who are advised to undergo ovarian cyst aspiration, breast biopsy and other gynecological procedures that require two weeks or less of recuperation period may be entitled to up to two weeks of special leave benefits. By contrast, those who have to undergo total abdominal hysterectomy, total mastectomy, and other major procedures may receive two months of special leave benefits.
After all, these surgeries are no small thing. They can take a toll on a woman's body. In fact, the average recovery period for these procedures is between three weeks to two months. So, if you had to endure a major gynecological surgery, it is only fitting that your employer gives you the adequate rest you deserve.
So, Do You Qualify for this Special Leave Benefit?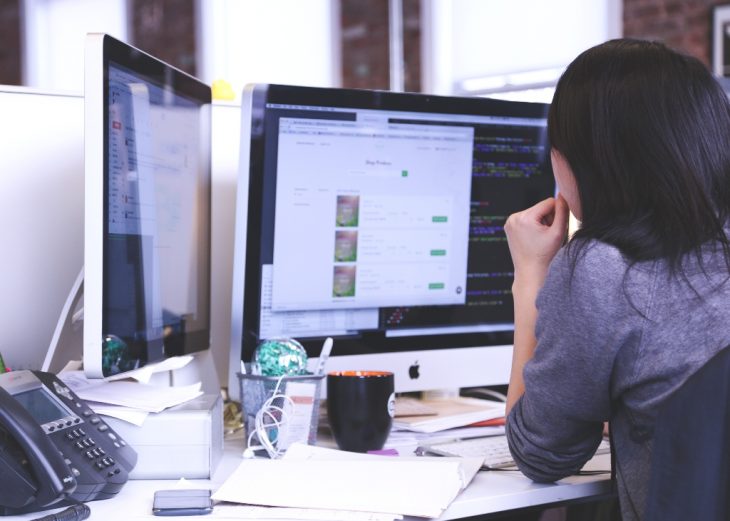 If you're an employee in the private sector, you qualify for a Magna Carta special leave benefits for women provided that you comply with the following conditions:
You have rendered at least six months of continuous work for the last twelve months before the surgery;
You have filed an application for special leave within a reasonable period of time from the expected date of surgery (except in cases requiring emergency gynecological procedure); If you work in the government sector,  you have to file at least five days prior. Required documents are 1) the leave form used by your organization; and 2) a medical certificate issued by a competent medical authority, preferably one who specializes in gynecological disorders. The med cert should come with a clinical summary of the gynecological disorder, a histopathological report, the appropriate operative technique, duration of surgery, period of confinement, and period of recuperation.
You have undergone a procedure due to a gynecological disease certified by a competent physician
Again, the special leave benefits under the Magna Carta may entitle you to full pay for two months, which includes your basic monthly income and mandatory allowances. You should remember, however, that these special benefits are non-cumulative and non-convertible to cash (like your unused sick or vacation leaves) unless otherwise stated in the company rules.
Of course, these benefits are some of the things you should never wish for. But at least, with the existence of Magna Carta of Women Special Leave Benefits Program, you can rest assured knowing that the company you serve eight hours a day, five days a week will take care of you during one of the most difficult times in your life.
Here are a few more points to remember about your special leaves:
Cash Conversion. Your special benefits are non-cumulative and non-convertible to cash unless otherwise stated by your company.
SSS Benefit. The MCW Special Leave benefit is different from the SSS Sickness benefit. An MCW leave is given to you by your employer if you undergo surgery for your gynecological disorder. An SSS sickness benefit, meanwhile, is given by SSS in accordance with Republic Act 1161.
You can avail the MCW Special Leave for every instance of surgery covered by the law for a total of two months or 60 calendar days per year.
Recovery beyond the MCW Special Leave. If your doctor prescribes more than 60 days of recuperation (which is more than what the Magna Carta allows for), you have to turn to your sick leaves or charge it to your vacation leaves if the former is exhausted.
Provisions under the Magna Carta for Women
The Magna Carta for women also upholds the rights of women in the Philippines to have equal opportunities in education, employment, civil service, and more.
The law enshrines, among others:
Protection for Women
Protection from all forms of violence, including those committed by the State
Protection from sexual exploitation and gender-based violence
Equality
Female participation and representation in third-level civil service, political parties, development councils and planning bodies, and international bodies
Equal participation in competitive and non-competitive sports
Equal rights in all matters relating to marriage and family relations
Non-Discrimination of Women
Elimination of discrimination against women in education, scholarships, and training
Non-discrimination in employment in the military, police, and similar services
Non-derogatory portrayal pf women in media and film
In essence, the Magna Carta of Women is a testament that the State supports the right of Filipinas to stay safe, to participate in social and economic development, and to achieve self-fulfillment. It is our duty to learn these rights and uphold them for ourselves, and for every Filipina.
(This article was originally published on Sept. 20, 2017, and has been updated on September 2019, with additional text from Renee Marsha Babao)
Berna Sastrillo
She's a web content writer, a playwright, and the author of the children's novel, Detective Boys of Masangkay: Ang Mangkukulam.