Nyj Verdadero
Web content writer. Mother to a cat named Fatty and…
[video src="https://www.facebook.com/bfmamatalk/photos/a.471668436214912/2108838505831222/?type=3&theater"]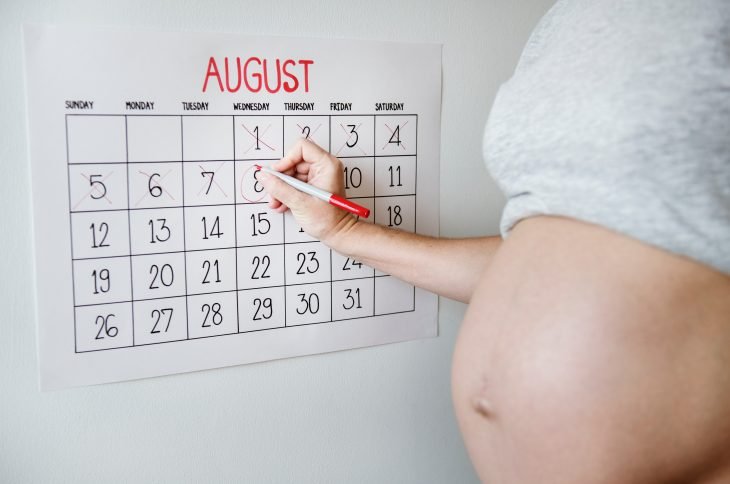 This year's National Women's Month celebration has given women a lot of reasons to celebrate.
The Presidential Communications Operations Office (PCOO) is strengthening its campaign for gender-fair language in the media and is promoting the Gender Fair Media Guidebook.
UP athletes led the launch of the UP Center for Women's and Gender Studies' campaign on violence against women #SafeCampusTo.
Miss Universe Catriona shed light on women fighting HIV/AIDS in an open letter and called on women to get tested for HIV/AIDS.
The Philippine Commission on Women's Macho Choir project released animations of its radio jingles against catcalling on the internet.
Wag mo titigan, ang hindi sa'yo #iwd2019 Philippine Commission on Women

Posted by Macho Choir on Friday, March 15, 2019
"Di nakaka-macho ang pang aabuso." A reminder from the Philippine Commission on Women.
Of course, we can't forget the early Women's Month gift Filipino mothers and families received on February 20, the 105-Day Expanded Maternity Leave (EML) Law.
Over ten years in the making
The first expanded maternity leave bill was introduced in Congress almost 11 years ago. Numerous groups and individuals lobbied for women to enjoy expanded leaves, various versions of the bill were made and ten years and three presidents later, the 105-Day EML Law or Republic Act No. 11210 was finally enacted on February.
Under RA 11210, mothers will be granted 105 days paid maternity leave with an option of adding 30 days without leave. Solo mothers get an additional 15 days of paid leave. Mothers also have the option of allocating seven days to their child's father regardless of marital status (Hurray for open-mindedness!). Mothers who have a miscarriage or emergency termination will be granted 60 days leave with full pay.
The Implementing Rules and Regulations (IRR) is still in the works, but Labor Secretary Silvestre Bello III has assured the speedy crafting of the IRR and that the EML law is retroactive. So women who gave birth after the law was enacted can receive its benefits even before the IRR is finalized.
Celebrating women's strength, selflessness, and contribution to society
The expanded maternity leave law is an acknowledgment of many things. One is that babies' first 1000 days are crucial to their health and wellness. Another is an acknowledgment of women's sacrifices and hardships to juggle their careers and family life.
We often hear about CEOs who are mothers struggling to balance their career with family life. These are amazing achievements paving the way for more women in the C-suite and no one should negate them. But equally worth celebrating are our mothers, sisters, friends, and colleagues.
Here are different stories of motherhood and how they balanced nurturing life with their careers.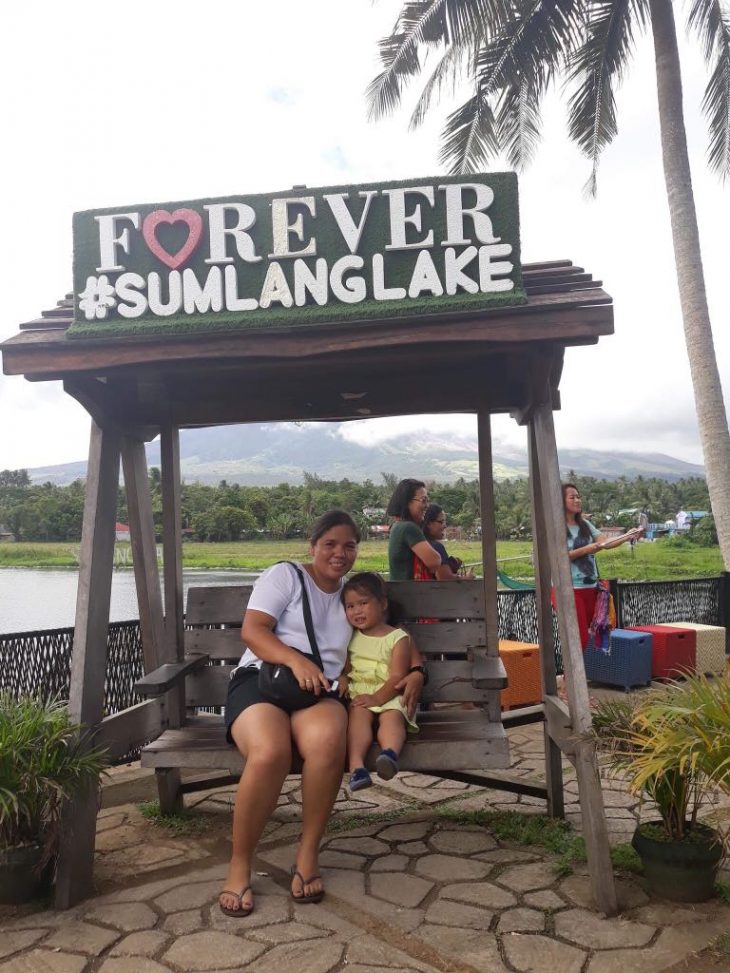 Doc Dindin and Ella
Doc Dindin was working for her city's veterinary office when she got pregnant with her bubbly daughter Ella. During her second trimester, their city had its mass vaccination campaign. They had to go from house to house vaccinating dogs and it was during this time where she observed spotting.
She was diagnosed with mild placenta previa and her doctor ordered bed rest to prevent miscarriage and premature birth. For months, she had to stay in bed and limit physical activity. From a busy active life, she spent months staying in bed finding means to entertain herself while keeping her baby safe.
When Ella finally came in October, Doc Dindin was able to rest for almost two months before going back to work mid-December. She wasn't able to fully commit to work immediately, though. They were able to hire a nanny and Ella's lolas often came to help care for her. But when her lolas weren't available, Doc Dindin or her husband Tan sometimes had to go on leaves. It was really in January when she was able to come to work fully.
Today, Ella is now 4 years old and Doc Dindin is working for her province's veterinary office. Leading a team full of men, Doc Dindin's boss fondly calls her "superwoman."
When asked how she's coping with work and caring for Ella she answered, "OK naman but sometimes when you see her na may namiss ka na milestones niya or wala ka to attend sa mga extra curricular activities niya and activity sa school due sa work, naku parang gusto ko na magresign. But we manage na lang na at least may isa samin ni Tan na andun. And most of the time ako ang pumupunta."
With Ella discovering a love of singing and performing in public, some of Doc Dindin's bonding moments Ella is to help her learn songs and support her in shows.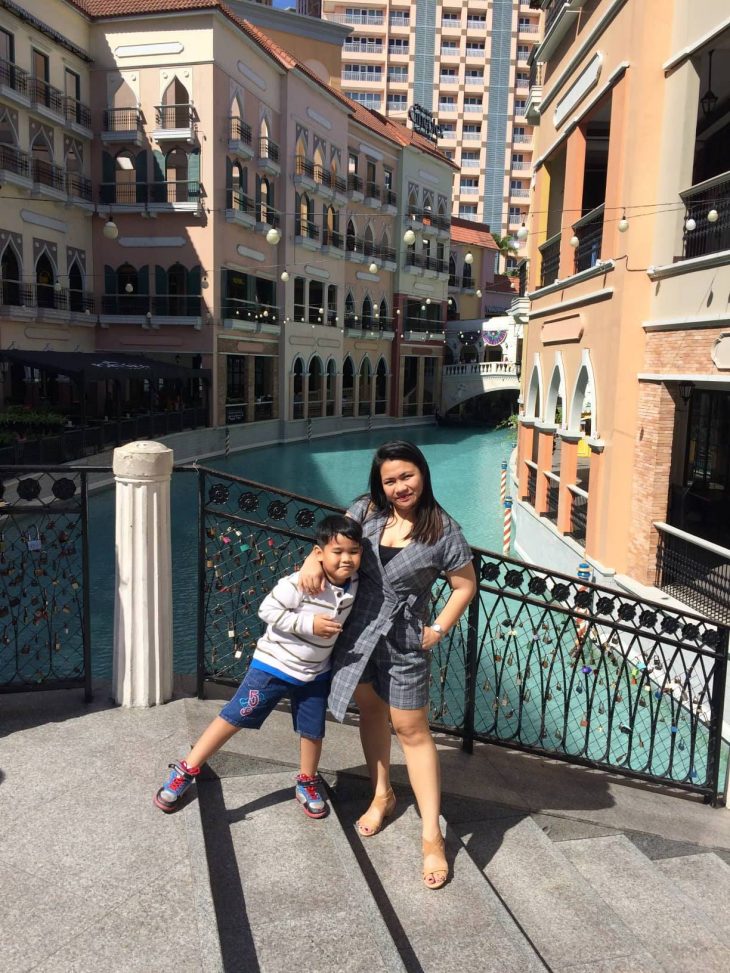 Lady and Chupchup
Lady was a front office supervisor at a resort in Boracay when she had Chupchup five years ago. She was working nine hours a day, six days a week. She only had her maternity leave 15 days before her due date and 15 days after, but she already considered herself lucky because her house was just a walking distance from her work.
With her immediate family in Bicol, she was far from her support system. She hired a nanny who often brought Chupchup to her workplace on her breaks so she could breastfeed him. When her breasts got sore at work from containing too much milk, she would pump them and ask the nanny to pick up the milk bottles. When the nanny couldn't, she would ask the kitchen crew if she could store the bottle in the restaurant's fridge for a while.
Today, Lady works in a BPO company where she works in the night shift. As she moves up the corporate ladder, they sometimes need to relocate. Lady started working with her company in Bicol, then was assigned to work in Manila then in Tarlac. Chupchup was young so he didn't notice the changes but as he is now 5, he's starting to ask questions like why Lady's asleep in the morning and working at night.
Despite her different yet still busy schedule, Lady makes sure to spend time to play with Chupchup, teach him lessons and enjoy how affectionate he is now before he's all grown up. When I interviewed her, her shift starts at 8:30 pm, but she was already awake at 4:00 pm so that she has time to spend with Chupchup.
All her hard work is paying off, though. At 25, she is already the operations manager of a renowned BPO company. All her efforts for Chupchup is blossoming well, too. Taking after his mom, Chupchup is a very sweet and bright boy eager to meet new people.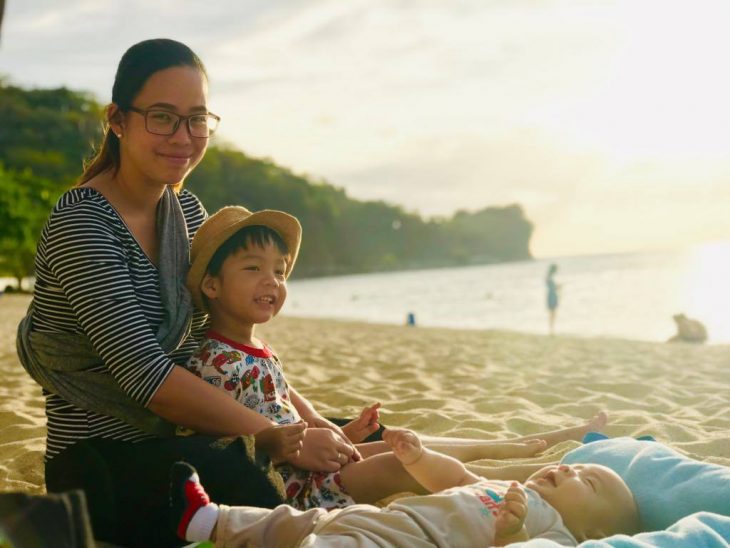 Yeye, baby Auburn and Kuya Ragnar
Yeye was on study leave for her PhD when she had Auburn, but that didn't make her journey any easier. In November 2018, she was giving a report in class when she started going into early labor. In the wee hours of the following day, she found out it was time when she got up to pee and saw blood in the toilet. She hoped for a normal delivery, but after six hours of labor she had an emergency C-section.
Her recovery is taking longer and her husband did most of the chores when she first got out of the hospital. It's been five months, but her wounds haven't completely healed and she hasn't fully regained her strength.
Balancing studying and family life is obviously a challenge. They don't have a nanny, so Yeye takes care of both her three-year-old son Ragnar and five-month old baby Auburn. It can get overwhelming with two young kids, especially when they cry at the same time.
Her husband is a tattoo artist so he is on call the whole week, but he manages to stay at home when Yeye has to go to class. An advocate of breastfeeding, Yeye includes pumping to her daily logistics to make sure Auburn never runs out of milk.
They had to make adjustments for Ragnar, too. Yeye shared how it broke her heart when she had to refuse his requests to be carried or be breastfed because she was still in recovery.
Yeye also battled with postpartum depression before going back to class. Now she's experiencing having the "mommy brain" where she's become forgetful and it takes her a while to process information.
Like many mothers, she has to deal with unnecessary, hurtful comments from people. Because she works, someone once told her "part-time nanay ka lang pala." Yeye wants people to know "kahit nagwwork or nagsstudy ka, you are always a full-time mom."
Despite all the hardships though, Yeye told her story with many laughs and a great fondness for her children. Her handsome boys are growing happy and healthy and she is just a few units and a dissertation away from her PhD.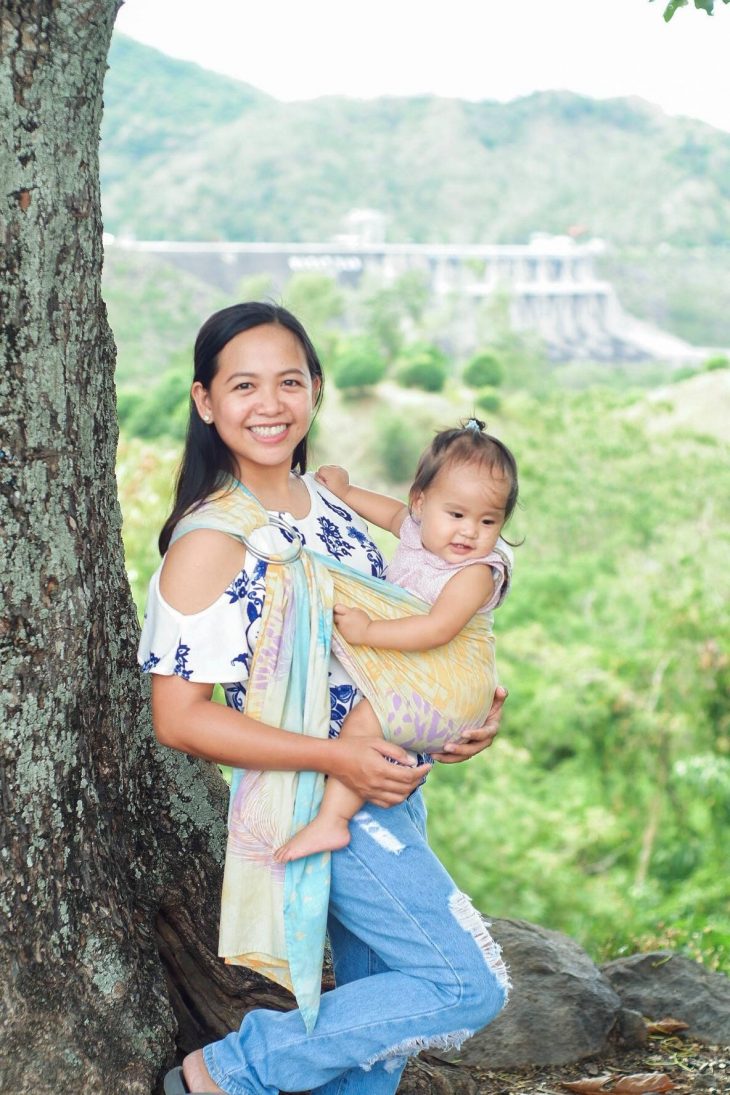 Doc Belle and Maya
Doc Belle was a vet for a non-government organization battling rabies before becoming a mom. Her work demanded a lot, from leading mass dog vaccinations to educating the public on the disease.
But she resigned from work to become a full-time mom. She studied a lot on breastfeeding and child rearing so that she could raise Maya a healthy, happy baby.
Life as a stay-at-home mom was a 360 turn for her so she kept herself busy and made sure to learn new things like sewing and joining mommy groups. She even actively campaigned for breastfeeding, the use of reusable diapers, and organised rabies awareness activities in her area.
Eventually, she missed working and decided to go back when Maya was eight months old. Her field of work, however, and her commitment to breastfeeding made a tricky combination.
At work, she would pump her breasts at least three times a day. To compensate for the time lost from pumping, she worked during lunch breaks. Sometimes, she would bring Maya to work. When she has training where she has to spend a few days at the venue, she would make arrangements so that she can bring Maya and a baby sitter.
This did not sit well with everyone, though. She sometimes received judgment and comments that Maya was already big and that she had to be weaned. Other people would also give her unwarranted advice and judge her decisions even if her choices are well-researched and she consulted with her doctor.
Although sometimes hurt and frustrated, Doc Belle does not let other people faze her and she continues studying what's best for babies and children, especially now that she is expecting her second baby.
The fight continues
These are just some of the different portraits of mothers' struggles. None are more challenging, all are equally valid and beautiful.
We can learn many things from these stories. One is that there are still many venues we can explore to support women who balance their careers and family life. Doc Dindin, for instance, had to take a break from work for more than two months and Yeye needs more time to heal because she had a CS surgery.
The Employers Confederation of the Philippines' (Ecop) survey also revealed that the EML Law might affect some companies' decision in hiring women. It is not yet clear how or if it will really affect hiring at all but we should be vigilant more than ever. Let us wait patiently for the IRR and be ready to listen and join conversations should the EML lead to gender discrimination.
We should also be more aware of the unnecessary pressures we put on mothers with our comments or misguided advice. When a mother decides to be a stay-at-home mom and someone says "sayang". Or when a mom is busy at work and her child gets sick, she's "pabaya". Even if we are mothers ourselves, we shouldn't be too quick to judge how a mom rears her child or insist on our ways.
Externally, we can all work together to make sure policies that support women who want to gain financial independence and career development while raising a child are implemented. Internally, we have to identify our biases to address the unrealistic standards we put on women.
Nyj Verdadero
Web content writer. Mother to a cat named Fatty and a basil named Herby. Dreams of going off the grid and running an animal shelter with her wife.