Grisel Garcia
A writer and wanderlust. Likes coffee, but loves tea. Lives…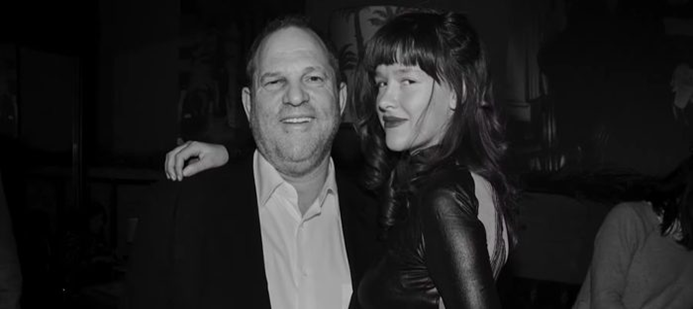 "I just froze."
"I went some place, waiting for it to be over."
"If I could just stand still, maybe it would just go away."
These are lines we're used to reading in works of fiction, depicting women being overpowered, violated, and not able to fight their attackers.
But these were real words from real victims of Hollywood mogul, Harvey Weinstein.
In the documentary, "Untouchable: The Rise and Fall of Harvey Weinstein," award-winning director Ursula MacFarlane talked to actresses, journalists, and former employees who provided us with a big-picture of one of the world's most powerful men. How he rose to power, how that power continually corrupted him, and how the #MeToo movement led to his eventual downfall.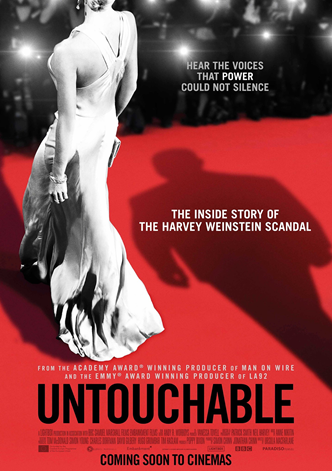 His malicious exploits didn't start when he built his empire. No, it started much earlier.
Hope D'Amore met Weinstein in 1978 in Buffalo New York and invited her to join his and his brother Bob's company. They were struggling music promoters who were soon to hit the big-time. The rape happened during a supposed business trip to New York City. Four decades later, D'Amore is still broken.
"He always said he owned the cops in Buffalo, because they do concerts, they do security. He had influence, he had a lot of money. Nobody's gonna believe what I say," she recalled.
"It's collateral damage what it does to your relationships, with your family and friends, and they don't know why. It steals something."
The King of Hollywood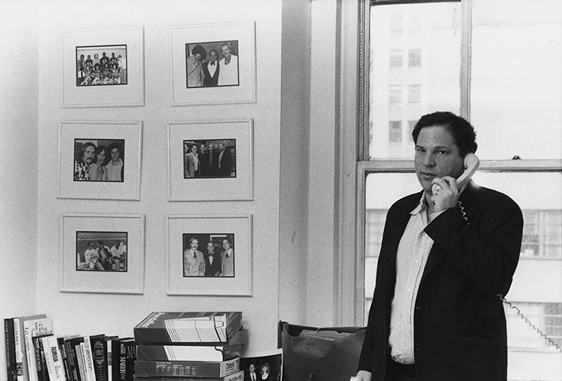 In the 1980s, the Weinstein brothers put up Miramax as a film distribution company. They hit it big with movies like "My Left Foot," "Cinema Paradiso," and "Sex, Lies & Videotape." In 1993, Disney bought the company, which allowed them to start producing movies.
Miramax produced award-winning films after another. It was intended to be that way. As the company's former chief finance officer, John Schmidt, confirms, Weinstein created a mafia-like culture spending big money to make sure his movies become the toast of the town.
"Harvey was very focused on the Oscars. The throwing of parties, giving gifts to Academy members, private screenings with the director and actors with a lavish dinner to follow — that was really created by Harvey."
All the major movie stars worked with Weinstein, and rumors spread that actresses got prize roles by sleeping with him. But behind the glamour of Tinseltown, he was preying on helpless women. His victims were not just aspiring actresses hoping to get a part in his movies, the list also included his assistants and employees.
Sexual harassment claims have been recorded early on in Miramax's existence. But the women were terrorized, paid, and forced to sign a non-disclosure agreement. He had the same warning for all of his victims:
"Keep your mouth shut."
"No one would believe you."
"You'll never work in this town again."
Former assistants, Kathy Declesis and Zelda Perkins, were part of the documentary. They quit their jobs after finding out Weinstein raped their colleagues.
Weinstein was at the height of power throughout the '90s. The people around him stayed silent and allowed the systemic abuse, including agents, studio heads, producers, staffers, as well as actors and actresses. He had power over the media, too.
He would get away from his crimes because in his own words: "I'm the fucking sheriff of this shit ass fucking town!"
But in 2005, Disney bought the brothers out of Miramax. Weinstein's power would soon weaken.
The Fall of Goliath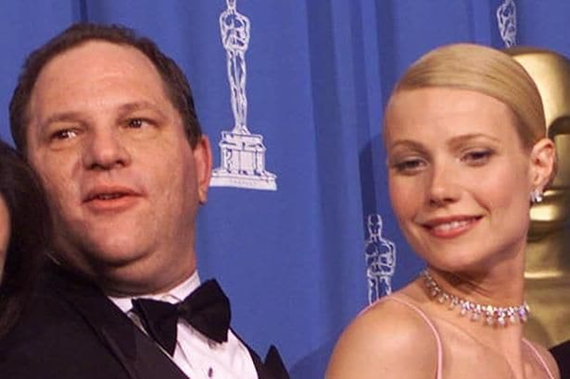 In the years to follow, stories of rape and harassment by Weinstein started gathering attention from the media and within the industry. Things culminated in 2017 when journalists Megan Twohey and Jodi Kantor broke the story in the New York Times, and then Ronan Farrow's investigative piece on the New Yorker where he painstakingly gathered 13-witness accounts.
It was also reported that Weinstein hired private investigators, including one that employed former Israeli intelligence agents, to spy and blackmail women and reporters digging up stories about him.
After the stories came out, Gwyneth Paltrow and Angelina Jolie were the first big-name stars to tell their harassment experience with Weinstein. He allegedly sexually harassed 80 women, including celebrities Jolie, Paltrow, Kate Beckinsale, Salma Hayek, Ashley Judd, Cara De Levigne, and Rose McGowan.
But McFarlane's movie puts focus on the victims' stories over the personalities. The women she featured lacked the celebrity (save for Rosanna Arquette), and so their stories were kept in the dark amid the media frenzy. The stories they told were eerily similar and painted the kind of monstrous clout Weinstein had on Hollywood.
"Untouchable: The Rise and Fall of Harvey Weinstein" is now streaming on iwonder. Watch the film trailer here.
Grisel Garcia
A writer and wanderlust. Likes coffee, but loves tea. Lives on good food, good books, and wonderful conversations.