Ana Valenzuela
Ana Valenzuela graduated with a degree in AB Literature from…
Probably every girl's favorite hobby is shopping. With the gift-giving season slowly coming to form, it gives us all a reason to head for the malls. However, the holidays can cause a frenzy in the shopping scene. Here are seven shopping tips you need to remember to avoid overspending this holiday season: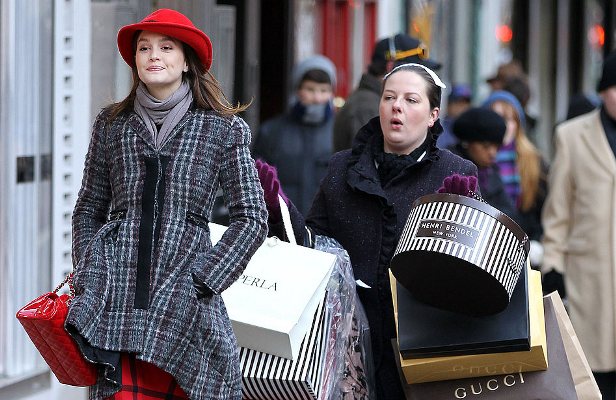 1. Make a Christmas list.
This one tops our list of shopping tips because it's that important. List down everyone in your gift list, as well as gift suggestions so you won't spend too much time checking out stuff at the mall. Don't forget to include also a budget of your maximum spending limit. This way you know how many people you would love to give gifts and at the same time, you get to keep track of how much money is coming out of your pocket.
2. Plan ahead.
If you know that your special someone's gift may cost you a month's salary, it would have been better if you started saving when the -ber months hit. Will the money be coming from your 13th month pay or from another source of income? What do your family and friends want for Christmas? Is the gift hard to find or does it need to be ordered online? Answering all these questions beforehand will definitely help when it comes to Christmas shopping.
3. Check out other shopping haunts.
Divisoria will always be the mecca for the bargain hunter. However, if you don't want to snake through the packed malls of 168 and Tutuban and the streets near them, opt to go to other places. Try going to Quiapo in Manila, St. Francis Square in Ortigas, Greenhills Shopping Center in San Juan, and Market Market in Taguig. There might be items that will be a few pesos higher when compared to goods in Divisoria, yet this is the perfect opportunity to sharpen those haggling skills.
4. Double check for deals.
There are a lot of ways you can get the best bargain. If you are going online, look for free shipping. Points that you have accumulated over the year are best redeeemed this season. Loyalty cards, credit cards, and phone line points are just some of the items you can check on for great steals.
5. Bring the right bag.
Make sure that you have a hands-free bag, like shoulder bags and cross-body bags. If you will be going to Divisoria or other crowded mall, make sure to be vigilant and keep your bag to the front. Also, always have a big eco bag ready. The bigger, the better.
6. Go online.
Online shopping is not only for those who do not want to brave the packed malls and do not have enough time. There are a plethora of gifts that can be found online, what more you can compare prized from site to site. Instagram is home to small and medium enterprises. Shopping sites like Zalora and Lazada have items that range from those available in the mall to that exclusive in those sites.
7. Give something you created.
Why not try giving personalized crafts you made yourself or baked goodies that you created right in your kitchen? Hand-made gifts are thoughtful, and they're definitely easy on the wallet as well!
Ana Valenzuela
Ana Valenzuela graduated with a degree in AB Literature from UST. She has written for several media outlets. She is currently taking her Master's from UP.