Justine Lubag
Justine is a Slytherin who loves cosplay, horror fiction, and…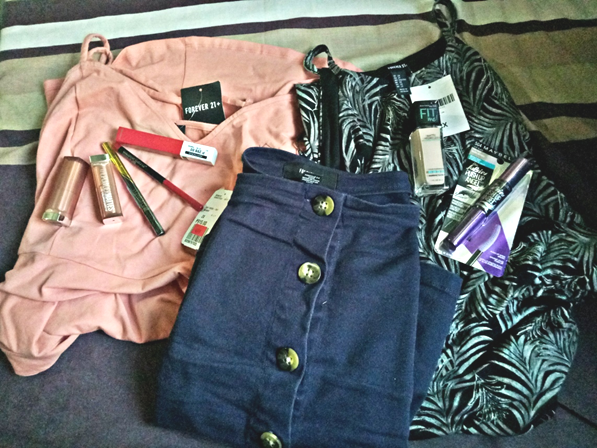 So the other day, I went to SM Southmall with my mom and my little sister, Jillian, to help the latter choose a new laptop. Her old laptop was constantly crashing under the weight of her Photoshop skills, and with my older sister in Singapore, the job of being the techy ate who knew how to research for laptops and didn't fall for a computer salesperson's words fell to me.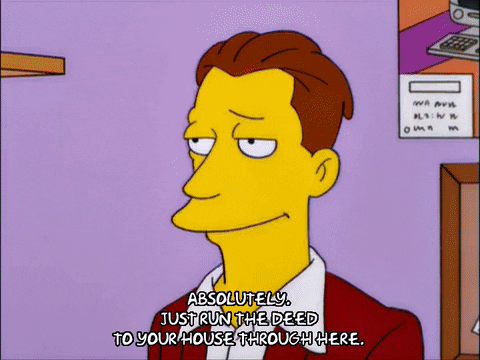 We arrived shortly before lunch when we noticed something odd. We've been going to Southmall ever since I was a kid, and this was the first time that the traffic was so bad that it went beyond the vehicle entrance. I noticed that there was a large volume of cars, even more than you'd expect on a Sunday. My mom thought it was because it was the 17th, which meant that, two days ago, a lot of people got their pay.
But then I saw the sign: The. Big. South. Sale.
"I'm from the North. What is this Big South Sale?"
Southmall does a lot of sales throughout the year, but their annual Big South Sale is probably one of the biggest ones in terms of discounts and the people who show up. For three days (usually from Fridays to Sundays), you can expect big discounts up to 70 percent off.
And that's not limited to The SM Store and SM's partner outlets, like Watsons and Surplus. Most, if not all the retail stores, in the entire mall sport huge "Sale" signs, hoping to attract people who drop by for the big, big discounts. It won't get you as much clothes as you can compared to buying from ukay-ukay stores. But if you like trying on clothes before buying them or swear by your favorite brands, like Forever 21 and Uniqlo, you could save a lot more than you normally would when you spend.
Parking Nightmares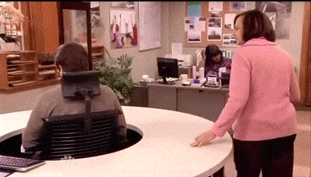 I have nothing against salespeople walking up to you and offering you a flyer in the middle of the mall. It's their job to network and advertise their products to people. What I don't feel comfortable with are salespeople who won't take no for an answer.
As an introvert, I talk well when I'm with friends or in good company. I can talk to strangers when they ask simple questions, like directions to a certain place. But when they make small talk I'll answer politely but lack the social skills to further the conversation. And when a salesperson asks for my attention and I'm genuinely uninterested, I can say a polite "no." But when they insist on getting my attention, that's when I start to sweat and try to find the most polite but awkward way out of the situation.
From the supermarket exit where SM's salespeople are pre-selling condo units to the Cyberzone area crawling with Oppo and Vivo salespeople, it seems that the intensity of the sale extended to everyone with something to sell.
I feel uncomfortable with aggressive salespeople who follow you or call you while they stand by their shops, and I think I'm not alone in this. But at the same time, I feel like they're just regular people doing their jobs, so I don't want to be rude. If you ever encounter a scenario like this, the best thing to do is be firm. Don't say you're not sure or you'll maybe shop next time, because that becomes an open invitation for them to try to convince you. If all else fails, simply say "no" and walk away.
Shopping on My Own: Makeup
After buying my sister's laptop, I had to commute back to my apartment in Makati while my sister and mom drove home, and so we parted ways. My mom thought that I'd head straight for the exits and get on a bus. But what she didn't realize was that, after I left her and Jillian, the red "Sale" signs would slowly get to me.
I was heading to one of the exits when I stopped and realized that since I was already here, I might as well browse through the sales. I also had a bunch of SM gift checks from my mom and from my company, so I thought now would be a good time to spend it.
First, I stopped by The SM Store and browsed through the makeup section. There were plenty of people surrounding the Maybelline kiosk, and with good reason: there were plenty of discounted prices for in-demand makeup.
The last time I bought Fit Me! Matte+Poreless Liquid Foundation, its lightest shade at the time, Classic Ivory 120, was too dark for me. But since then, Maybelline has expanded their shade range and I got the lightest one available, Natural Ivory 112. I also bought the Powder Mattes in Almond Pink, which is my go-to shade on a regular day, and Touch of Nude. I was thinking about my cosplay for this coming August, so I also bought a red lip liner, a matching SuperStay Matte Ink lipstick in Ambitious, Falsies Push Up Angel Mascara, and the Hypersharp Liner.
While shopping, I had to crowd around the kiosk, which was full of other women swatching and trying out makeup. With only two or three salesladies stationed per kiosk, expect that it may take time before they give you their attention. Don't throw a fit simply because they're servicing other women before you. You may have to speak louder to catch the saleslady's attention, but don't yell at her for ignoring you. And as much as possible, don't hog a product for a long time because other people want to try it, too.
Some of the products I bought weren't discounted, but I did manage to save a few hundred pesos during the sale. And after using most of the gift checks from the office, I only needed to pay P300 for my haul. So if you ever get your hands on some gift cards or gift checks, be sure to save it for when you splurge during large sales.
Clothes Shopping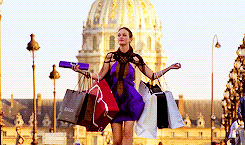 Finally, I exited The SM Store telling myself that I wasn't going to shop for anything else. To reach the exit leading to where the buses pass, I had to pass by Forever 21. The last time I saw they had a sale, there was nothing on sale in the plus size section. But when I passed by and saw that those red sale signs were also in the plus size area, it was all over for me.
I later found out that their sale racks were next to the plus size section, but there were still one or two pretty good racks filled with plus sized clothes on sale. Seeing the long line for a fitting room with 10 or so stalls, I picked out all the clothes I wanted to try and then waited in line for almost 15 minutes. I was admittedly a bit jealous of the girls who had friends and parents holding their place in line for them while they went looking for clothes to try on. I made a mental note that, in next year's sale, I'd remember to not go alone if I can.
Because of the huge number of customers, the Forever 21 staff also didn't immediately return the clothes to their designated area and kept them in racks lining up the area. It was a great way for girls to rummage through last minute choices they'd like to try on, but because these weren't separated with the plus size items, I figured it would be pointless to try and find something my size in those racks and kept waiting.
After trying on several pieces, I ended up buying three items: a summer dress and a coral dress originally priced at around P1,000 each both marked down to P499, and a denim skirt sold at full price at P915. Using my mom's P 1,000 gift card, I only had to pay less than a thousand pesos for all three. It's a steal, considering the prices at F21.
The Takeaway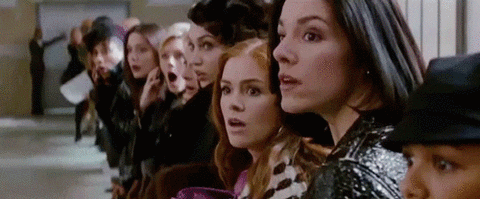 All in all, my haul from the Big South Sale valued to around P 5,000. With the big discounts, I only had to pay P3,000. And because of the SM gift cards I saved, I only spent around P1,300 cash. It's still a lot of money, but it's a lot of savings compared to how much I would have spent buying all these items on a regular day.
I personally don't like shopping in crowded places, but if you're willing to brave the large crowds and aggressive salespeople, you could save up on a lot of money on your next shopping spree. Arrive early, save up on gift cards, and get ready to wade through crowds of shoppers, and you can get the best deals on the products you want to buy on a sale.
Justine Lubag
Justine is a Slytherin who loves cosplay, horror fiction, and puns. She is the certified favorite human of her dog, Pud.