Sam Dadofalza
Sam Dadofalza likes to stuff her face with burgers. And…
Ukay-ukay has been synonymous to rare gems and endless style possibilities. Thrift stores, however, are like a big labyrinth you should master to really uncover the treasures. With that, it's time to channel that inner ukay savant in you and pop some tags. Here are the 5 must-know ukay0ukay tips for scoring thrifty finds:
1. Know exactly what you want
Make a list of the things you are looking for. Ukay-ukay shops offer so many stuff that shoppers tend to forget the very thing they're planning to buy the moment they step into the store.
It's easy to get lost through racks, grabbing everything that looks pretty and the next thing you know, you're at the cashier, paying for a lot of items–clothes you'll later realize they don't need or want in the first place.
You don't want to be that mindless shopper and a big spender. Be strategic. Have a list of items you want, so you know where to begin the search when you enter the store. This will not just save money but also precious time.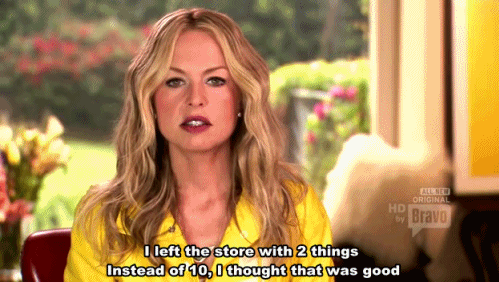 2. Ransack the rack
The style gems come to those who rummage the racks.
Smart ukay-ukay shoppers are the epitome of patience. They go through racks and piles of clothes in the name of fashion and style. Take on that virtue and ransack the racks. Don't just brush the surface; rare gems are often buried underneath the old, old clothes, so dig deep.
You may also want to bring a shopping bag, where you can keep the clothes you find.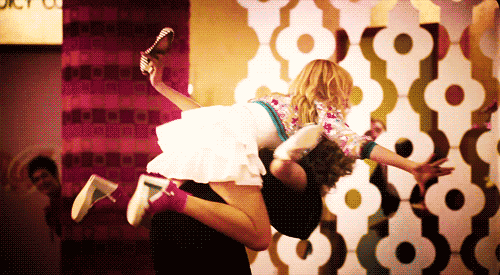 3. Collect, collect, and then select
If you find something you like, but you're having second thoughts about buying it, don't return it to the pile just yet. Keep it and just look for more items. It's better to hoard than to lose one potential gem.
When you're ready to buy, take a look at the items you got and see which ones are worth the purchase. Go back to your list as well. Check if you have everything you need. Then, return the items you don't want.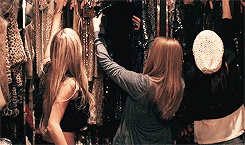 4. Inspect each item
Remember, ukay-ukay items are second-hand, so you have to check if they're in good condition–or at least in a salvageable state. Some items can be fixed with a few patches and cover-ups here and there.
As you consider each flaw, think about the costs of repair as well. Can you fix it yourself? Do you have to take it to alteration shops? How much will it cost you? Sometimes, there are flaws that turn out to be more expensive than the actual price of the item. In these cases, you may have to let go of them (sad but true).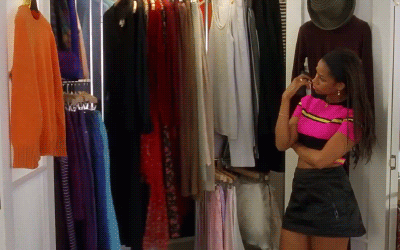 5. Try them out
It's important to try the clothes on so you will know if it looks good on you. Sometimes, clothes just look pretty from a distance. They're much different when you try them on. Or, sometimes, you realize the clothes aren't really your style once they're on you. Wear the clothes, so you'll also know if there are necessary alterations.
Remember to wear simple, comfortable clothes when you shop so you can easily try the clothes on, without having to go to the fitting room, as some ukay-ukay stores also don't have such areas.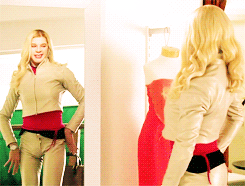 6. Haggle
This is perhaps the most crucial money-saving tip. Haggling is a necessary part of the ukay-ukay shopping experience. Brush up on your persuasive skills and prepare your "haggling speech." Try asking for a bigger discount, especially if you're buying in bulk.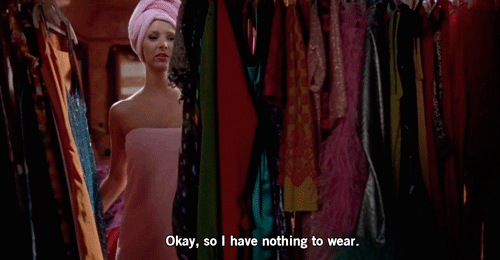 Ukay-ukay shopping could be the answer to your tight budget issues and fashion cravings. Keep these strategies in mind and have an awesome shopping experience!
Featured Image from Confessions of a Shopaholic courtesy of Walt Disney Studios Motion Pictures
Sam Dadofalza
Sam Dadofalza likes to stuff her face with burgers. And chocolates. And chips. And words.