Justine Lubag
Justine is a Slytherin who loves cosplay, horror fiction, and…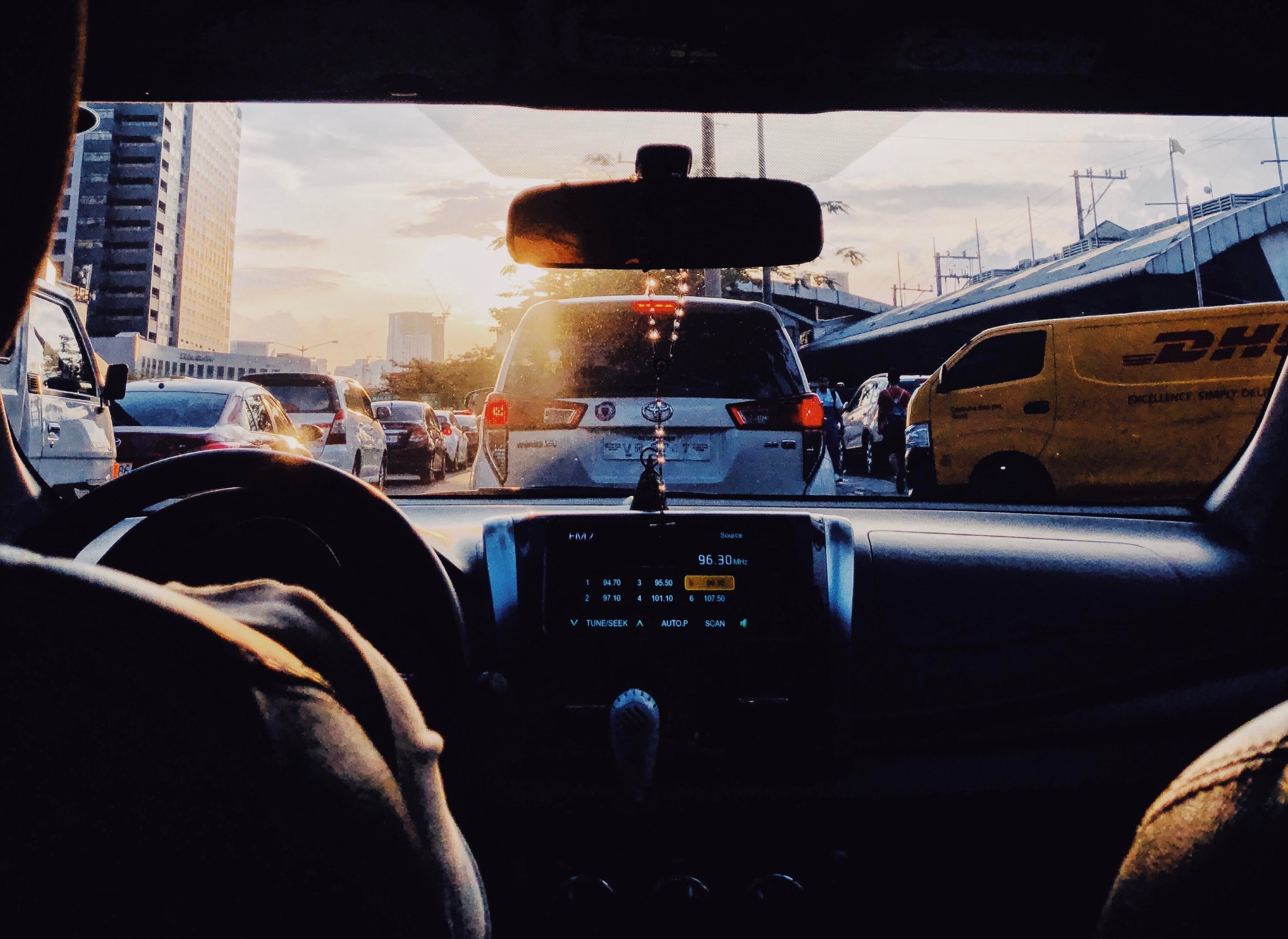 Now that the Ber-months are upon us, expect a lot of thing to happen within the next few months. Jose Mari Chan and Mariah Carey will take over the regular mall playlists. Your favorite kakanin stalls will start selling out faster. And you'll be hearing the words "carmageddon" more often on the news, especially in the days leading to December 25.
The term "carmageddon" refers to days where the traffic gets so bad (or rather, even worse compared to the usual traffic you'd expect) that main roads can see long periods of standstill traffic. During this time, you can expect your travel time to be much longer than average. This is because on the days leading up to Christmas, more people will be traveling home which means more buses on the road, especially when coding for buses are suspended as early as December 21.
Ever since I've moved out of my Makati apartment and moved back to Las Piñas, my 20-minute walk home has now become a one-and-a-half-hour UV Express ride home. I'm lucky to work with a supervisor that encourages me to leave on time and a company that offers flexi-schedule, so I can leave early just before the rush hour starts. But I know that a lot of working Filipinos do not have the same perks.
However, because Filipinos are supposed to be creative when confronted with hostile situations (instead of, you know, government officials recognizing that we have a transportation problem), I've come up with a few creative and totally legit ways to avoid this year's carmageddon.
1. Invest in a Helicopter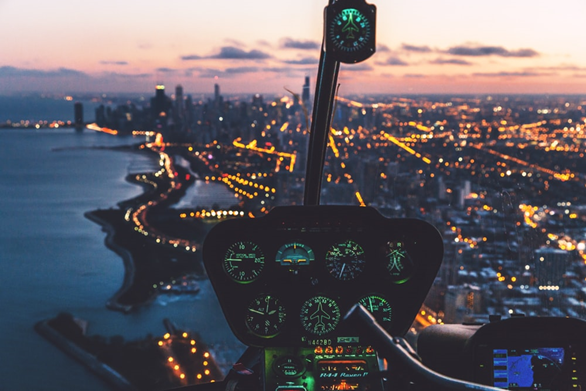 I'd recommend GrabHeli (think Grab, but for helicopters) which came out in 2017, but unfortunately it didn't take off in the Philippines and was discontinued years ago.
Now, hear me out.
First of all, have you looked at the sky? There's barely any traffic up there! I did the math already: a two-seater helicopter costs about P12.8 million pesos, excluding the maintenance, repairs, the pilot's salary, the cost of getting a helicopter through customs, and your pilot's holiday bonus (it is Christmas, after all). If you're a white collar worker like me whose last name isn't on any Forbes list, all you have to do is take out a 25-year loan from a bank and not spend your salary on literally anything ever again. Or you can always try winning the Lotto the next time they have a billion-peso jackpot.
You might be thinking of how difficult buying, keeping, and riding a helicopter to work can be. But you know what else is difficult? Commuting in Metro Manila. And if you're scared of heights or of bumping into other helicopters on the sky, you can always pull a Johnny English.
See? Simple!
2. No Helicopter? Invest in a Flying Carpet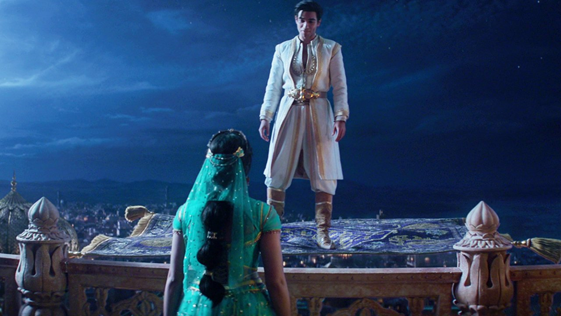 Not down with heli rides? Here's an alternative: Flying. Carpets.
If you've seen the 1992 animated film "Aladdin" or its live-action adaptation released this year, you've seen how fast a magic carpet ride can go. If Aladdin can travel from Agrabah to Egypt to Greece and end up in China in the span of one song, imagine how fast a trip from Alabang to Katipunan (about 30 kilometers) would be.
Yes, this option also comes with drawbacks.
Aside from the possible whiplash of a flying carpet and the dangers of riding a fast carpet without any seatbelts, you'll look pretty ridiculous carrying a rolled-up rug to work every day. But think of it as a necessary sacrifice for a few more hours of sleep if you want something that gets you to work in like five minutes.
As to the question of where in the world you can buy a flying carpet . . . well, THAT I'm not exactly sure of. Maybe check Shopee. Or Zalora, if you're feeling fancy. And if you're feeling patriotic, might I suggest a flying banig instead?
3. Set up Camp Under Your Work Desk
Modern problems require modern solutions, and you can't be late to work if you've never left work. Sure, you could just move closer to work, but not everyone can afford to do that. So to avoid the added costs of living closer to your work, why not just live at your work? Since not all companies can offer work from home programs under the Work From Home Law, what about living in the office instead during the workdays and then commute on your rest days?
In my first job, I was in the nightshift and worked near this guy who, after completing all his tasks, would bring out a banig, a blanket, a pillow, and a facemask and would fall asleep in a corner of the office until it was time for him to go home. So, why can't that be a thing for people who don't want the safety risk of falling asleep on public transportation? Sure, you won't get to see your family, you won't have much to do, and you may not have access to a shower for a few days, but at least you know you won't be late.
4. Still Late for Work? Smile at Your Boss, and Say "OK lang 'yun."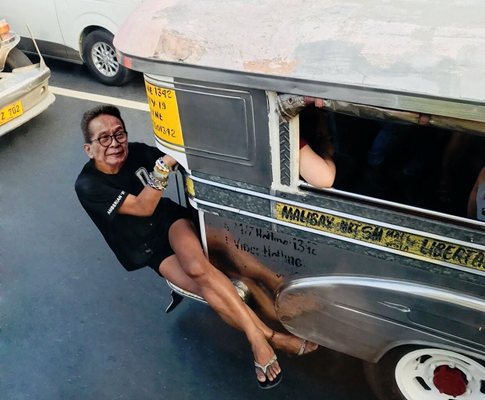 If Salvador Panelo, a palace official who works for the government, could smile and shrug off being 46 minutes late to work with an "OK lang 'yun," then why can't you?
Perhaps the problem with Metro Manila traffic is not that it exists (after all, traffic exists everywhere in the world), but that we care too much about time constraints. If we stopped worrying about getting to work on time, maybe we can all just chillax and get some 'me' time as our bus takes 15 minutes to travel 500 meters.
So if you ever find yourself in a particularly bad traffic jam, don't sweat it. And when you find your boss waiting for you at your desk when you arrive almost an hour late, simply smile and say "OK lang 'yun." You'll definitely get a salary deduction. You might get a citation. And you might get yelled at for your attitude, but you know what? At least you're not that stressed on your daily commute.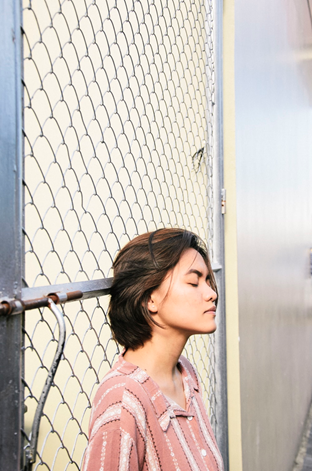 OK, these aren't the best or most feasible ways to get around Metro Manila. But what other choice do we have?
Filipinos are losing billions every single day (as much as P3.5 billion since 2018) because of the traffic congestion—nothing funny about financial loss that massive in a country that has an external debt of P7.4 trillion.
The government should acknowledge the problem instead of offering Band-Aid solutions and commuting challenges to prove a moot point. Because at this rate, getting a flying carpet is just as likely as the worsening traffic situation getting resolved in the next few months.
Justine Lubag
Justine is a Slytherin who loves cosplay, horror fiction, and puns. She is the certified favorite human of her dog, Pud.