Raine
Raine is a content writer for Axadra and a digital…
Social distancing has kept all of us from going out to crowded areas, and that includes going to the salon to get our nails done. However, that hasn't stopped people's creativity from putting trendy twists on classic nail art to coming up with new cute nail designs
So what are the trending cute nails for 2021? 
Well, we've been seeing velvet nails, ombre fades, and the classic French tip everywhere lately. Even celebrities have been showing off their best nail art on social media.
What is the most popular nail style?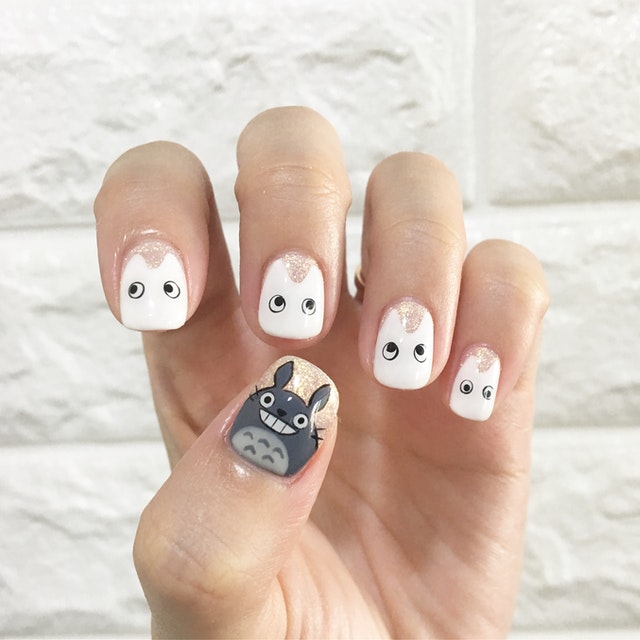 The most popular nail style would be round-shape nails. It looks like more women still prefer to keep their nails simple and short, which is good since it's also the healthier option.
Of course, before you get all creative with your nails, get them smooth. Hand and nail care is essential to setting the right tone for a posh, long-lasting nail design.
What are the 5 basic nail designs you should try?
Simple nails will always look good. You can also do them on your own, which can be relaxing. Bright colored nails and elaborate designs are cool and eye-catching, but sometimes the trendiest nails are the chic and toned-down ones. 
Those French tips, pastel colors, small dots, and subtle decals will do the trick and make your nails look gorgeous, clean, and trendy.
Here are five basic nail designs that will look good on anyone: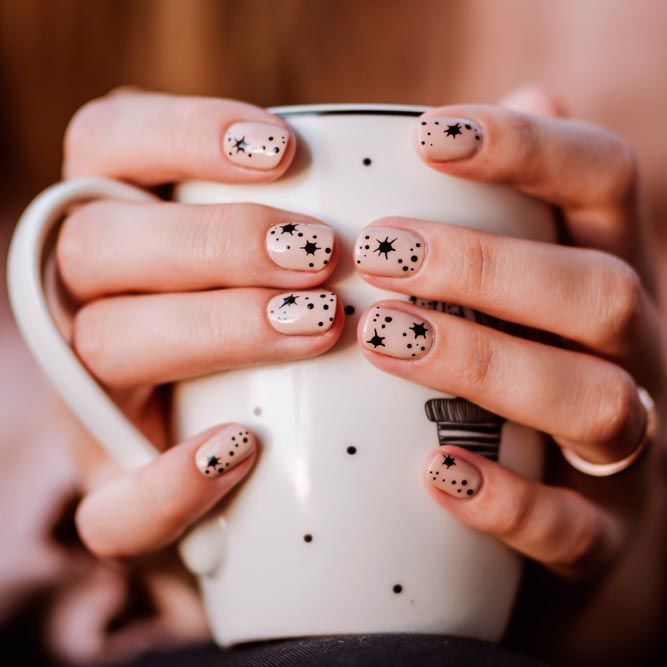 Simple Dotted Nails
The dotticure nail art culture has always been a hit, and simple dotted nails are the kind of nail art that you won't need tools for. You can have a simple white base and simply dip a toothpick in black nail polish then start dotting your nails. Make sure that they're in varying sizes to create that extra dimension. 
Heart or Star Details
Simple nude nails can look super chic by adding little details like a star or heart decal. You can add one for each nail or just choose two nails from each hand to put them on. Either way, this is a style that won't require any tools and is very easy to do.
Metallic Accent
Metallic over matte nails will forever look classy and chic. It doesn't even have to be complicated. Create tone-on-tone finishes that are easy, beautiful, and classic. 
Horizontal or Vertical Glitter Line
This style is something you can do even when you're on the go. It looks good on any nail polish. Just draw a horizontal line on your fingernail and you're done. You can play with any color that you want, but for more chic looking nails, choose any neutral color as your base and then a brighter one to line with.
Slim French Tips
French tip is a popular choice for those who want to go for the classic and minimal look. Make it more stylish by making the line along the edges thinner and more delicate-looking. 
What are cute nail designs that are easy to do?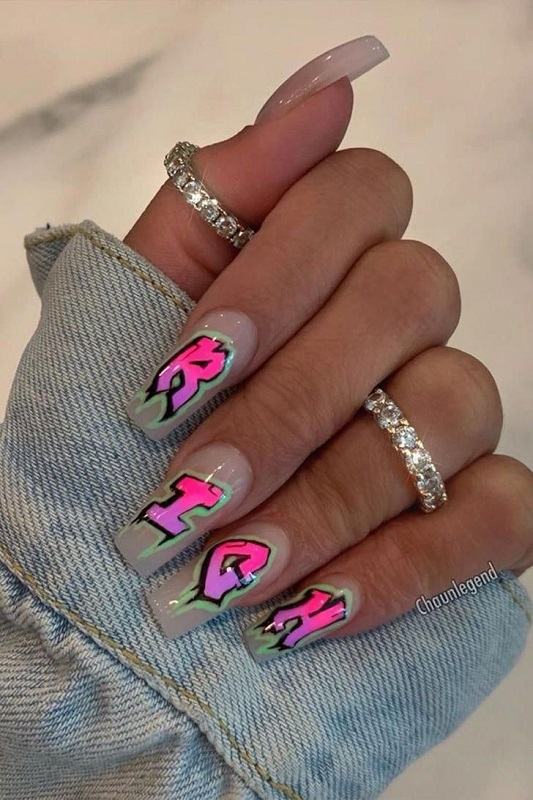 If you're one to enjoy cute nails then you're going to love these easy-cute nail designs that you can do at home.

Circle-on-Circle Nails
This is a cuter version of the dotted nails. Here, you have fewer circles in any size you want and you can have some circles overlap. But we recommend not to overdo it. 
Colorful Lines
Adding more colors to your nails is always fun and it's even better if it looks good. You can have a nude or pink base to start doing this design. Then choose three colors to line the middle part of each fingernail with. The line should be as thin as a spider web and should only be placed in the midsection of the nails.
Graffiti Nails
Graffiti nails are fun and easy to make. Choose a basic color as a base and then swipe on a contrasting polish. There's no right or wrong way to move your brush. Just make sure that you get the extra polish off the brush so that the bristles can leave marks on your nail as you swipe.
There's nothing like pampering yourself with a fresh manicure and feeling like your best, especially if it's something you can do at home. 
Raine
Raine is a content writer for Axadra and a digital marketer specializing in SEO. She has been in the marketing industry for years working in tech and TV production. A writer by day and a reader by night, she enjoys aquathlons, long runs, and playing short trills on the piano.