Bea Mandac
Bea loves East Asian pop culture, and watching figure skating…
[video src="https://www.instagram.com/p/Bqunj8ygGjB/"]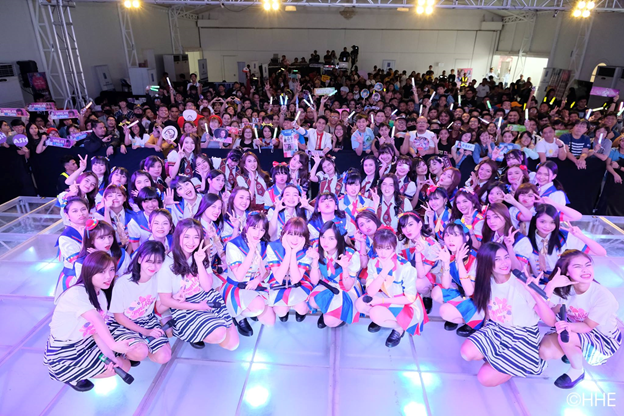 When you think of the word "girl group" in the Philippine context, the names SexBomb Girls, Viva Hot Babes, and 4th Power usually come to mind.
In 2018, another girl group was added to that list: MNL48. Formed through a nationwide search on "It's Showtime," they are considered the first-ever Filipino idol group.
And no, they're not the next SexBomb Girls or Viva Hot Babes. They aim to be different from what we're used to seeing in the Philippine music industry.
It's been less than a year since their debut, and MNL48 has already accomplished so much. Their second single, "Pag-ibig Fortune Cookie" earned Gold and Platinum awards from Star Music; they performed in front of overseas fans at IMPACT Arena (yes, the same place where Catriona Gray was crowned Miss Universe); and they're set to hold their first concert on April 6 at the New Frontier Theater.
Proud as I might be as an MNLove, though, I still get the usual "MNL48 who?" from friends and acquaintances.
So for the uninitiated, here's an introduction to MNL48:
They're a Filipino franchise of Japan's top girl group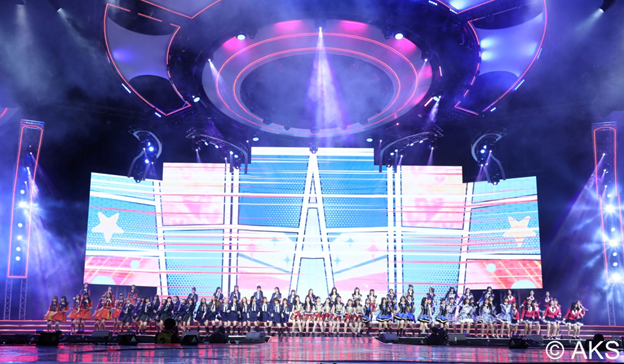 MNL48 is part of the AKB48 Group (48 Group or 48G for short), which refers to all sister groups of Japan's top girl group AKB48. It currently consists of five sister groups in Japan and seven sister groups from major cities in Asia. The overseas sister groups release localized versions of AKB48's songs and can participate in events like the AKB48 World General Elections (where they select members who will headline AKB48's new single) and joint 48G events.
Aside from MNL48, other overseas sister groups are JKT48 (Indonesia), BNK48 (Thailand), AKB48 Team TP (Taiwan), SGO48 (Vietnam), AKB48 Team SH (China), and IZ*ONE (South Korea). There are also plans to create MUM48 based in India.
There are lots of members, with more to come
MNL48's first generation of members consists of 57 girls ages 15 to 20. Forty-eight of them do official promotions while nine of them are trainees. Trainees who show improvement are eventually added to the official line-ups.
Unlike idol groups that debut only a certain number of members, MNL48's membership is unlimited. The group's management, Hallo Hallo Entertainment, just introduced its second-generation members last March.
The girls can leave, or graduate from, the group as they wish. Depending on the popularity of the member, she could have a grand graduation concert or a small ceremony at the group's theater.
They're not polished performers, but that's part of their charm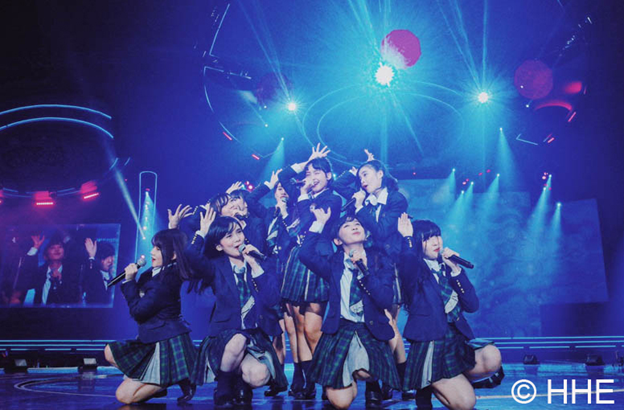 If you're familiar with K-Pop, you know that idol groups are known for amazing vocal abilities and sharp dance moves.
That's not the case with MNL48. Their concept of an idol is someone who starts unpolished but shows potential. Yes, they're good at singing and dancing, but fans can watch them improve their skills as time passes.
Seriously, though, the girls are talented that overseas fans (yes, they have fans in Thailand, Indonesia, and China) dub them as the 48Group with the best vocals. Watch them perform acoustic versions of their songs in last January's AKB48 Group Asia Festival in Thailand:
You can meet them regularly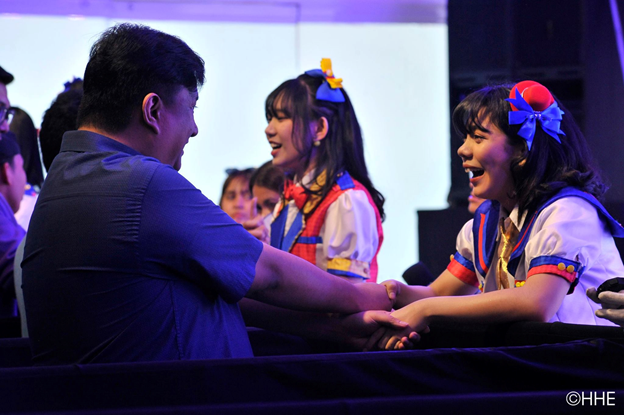 We're used to local celebrities holding mall shows and fan meetings, and participating in noontime shows. MNL48 does this regularly. They perform on "It's Showtime" whenever they're promoting a new single. They also hold handshake events, in which fans get 10 seconds to a minute to talk to their oshi (or favorite member) and shake her hand. The group also holds mini-concerts for special occasions like Valentine's Day and Christmas. Fans can even celebrate with the members on their birthdays through monthly events called seitansai.
The girls also do their best to talk to their fans regularly. They often hold Instagram Lives, showing fans what they're doing or simply answering fans' questions. With so many interactions, the members and the fans build a more personal relationship. Some girls even remember you when you introduce yourself at one of their events.
Their songs are J-Pop, but in Tagalog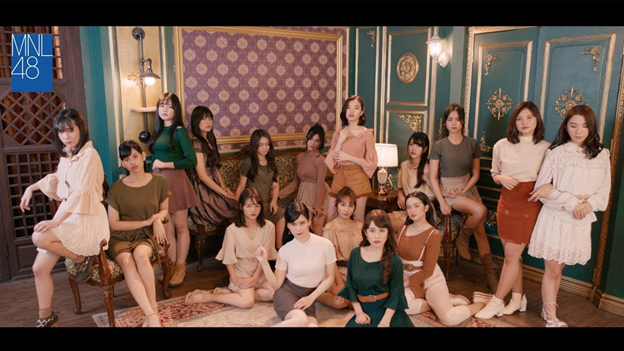 All MNL48 songs are localized versions of AKB48's songs; first-time listeners sometimes comment that their songs feel like themes from an anime. The themes of their songs vary as well. They sing about the overwhelming feeling of crushing on someone, smiling and hoping good luck comes your way, and persevering amid hardships: typical themes of Japanese songs but are still relatable in the Filipino setting.
Here's a teaser of their upcoming third single, "365 Araw ng Eroplanong Papel," where the girls sing about wanting a carefree life, similar to a paper airplane in the air.
Their main line-up changes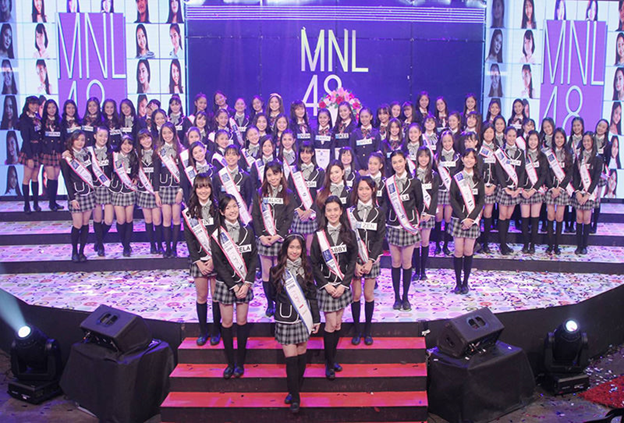 With so many members, you might ask: how does each of them get screen time?
In the world of the 48 Group, management regularly selects the group's senbatsu, or the 16 members who will promote the next single. The girls audition to be part of the senbatsu, and management decides who'll be part on the line-up based on the auditions, the members' popularity, and whether their image fits the song. Management also determines the group's center, the girl who gets the middle position in the dance formation and who gets the most screen time.
Fans also have a chance to determine which members become part of the senbatsu through annual general elections. Here, girls campaign through videos, showing their talents and stating why they deserve to be a senbatsu member and a center for the next single.
MNL48 is definitely not your typical Filipino girl group, but that's what makes them appealing. They've been around the entertainment industry for less than a year, yet they've garnered a solid fan base in the country and abroad. It's only a matter of time for them to catch their big break.
Bea Mandac
Bea loves East Asian pop culture, and watching figure skating competitions and musicals. She's also KStreetManila's Writing Head.