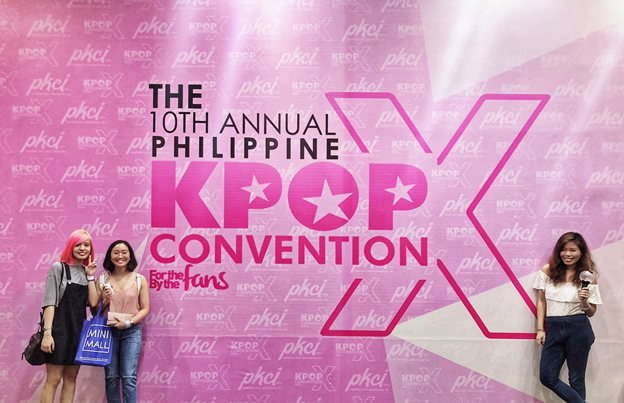 ARMY, EXO-L, Carat, Reveluv, BLINKs, ONCE, and more — these fandoms united last March 3, 2019 to share their love for Kpop at the 10th Philippine Kpop Convention. Held at the SMX Convention, SM Aura, Taguig city, the grandest and longest-running Kpop event celebrated artists and their fandoms with special performances, games, and tons of merch.
For an entrance fee worth P380, you get to experience all these and more.
With this year's theme and the Philippine Kpop Convention Inc.'s (PKCI) official tagline, For the Fans, By the Fans, attendees enjoyed segments that brought them back in time to how the event all started, how much of an impact Kpop has had on the local community, and the how the continuous support of fans keeps Kpop alive in the country.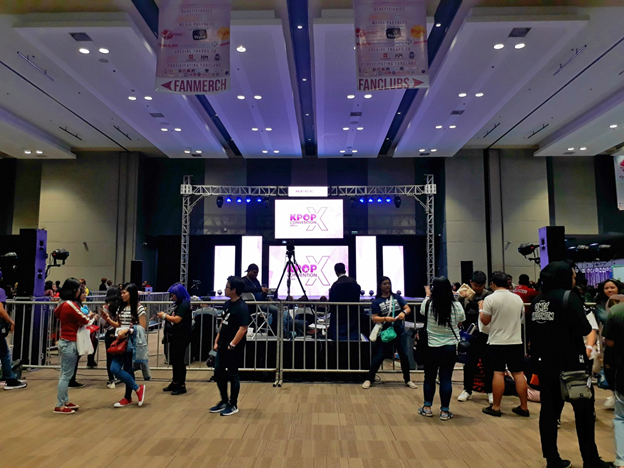 Apart from celebrating Kpop culture, the PKCI also promotes civil service by using proceeds of the event to raise funds for the Philippine Animal Welfare Society (PAWS) and Gawad Kalinga Development Projects.
KPOP CON is heaven on earth for Kpop enthusiasts such as myself (where are my ARMY-Moo friends here?). This was my second time to attend, and similar to my first experience, this year's convention did not disappoint.
Fandoms Unite!
One of the best things about KPOP CON is how it brings everyone in the Kpop circle together. There was no such thing as a fan war at this year's convention — just love with a lot of squealing and fan chants.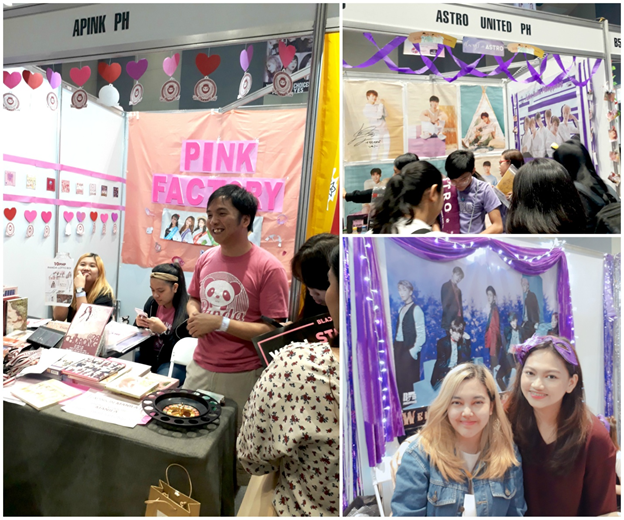 The SMX Convention's layout was divided into two: the left side for fan merch and the right side for the official fan clubs. Each PH fan club decorated their booths according to their Kpop group's theme. Attendees flocked to their favorite group's (or groups' *waves at multifan stans*) fan club stall to buy official merchandise, such as lightsticks, T-shirts, and pillows.
Each PH fan club also had special activities for their booths. They entertained attendees with games, prizes, and photo booths. They also struck wonderful conversations with fellow fans about upcoming concerts, comebacks, and their idol's new hair colors.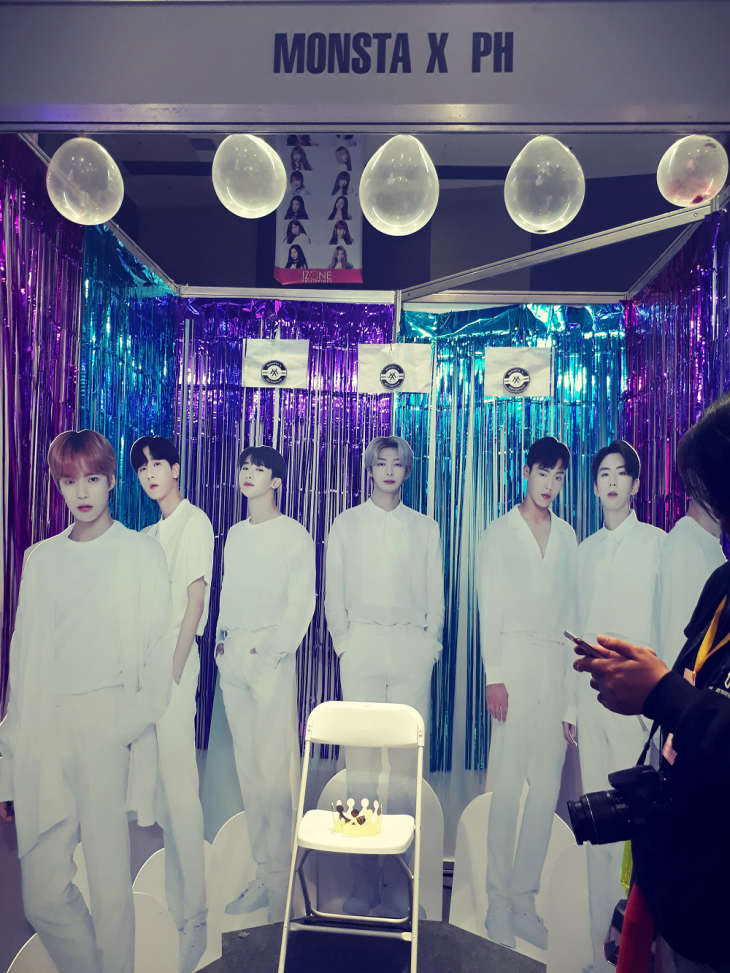 Kpop Merch EVERYWHERE
Kpop fans know the struggle of getting good merchandise, especially the elusive limited edition ones. Twitter group orders and Shopee are our saving graces.
Thanks to KPOP CON, we got our hands on EVERYTHING.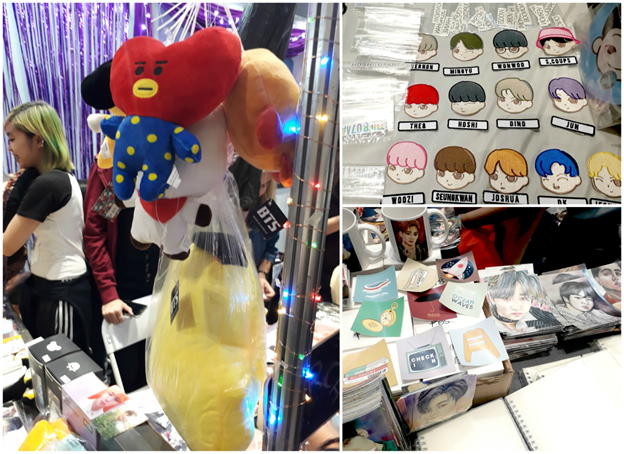 The left side of the convention comprised stalls of Kpop merch shops that sold official albums and unofficial items, such as photo cards, bottles, and posters. If you wanted to emulate your idol's outfit, the shops also sold the basics of Kpop idol airport fashion (e.g., clothes, bucket hats, and asymmetrical earrings).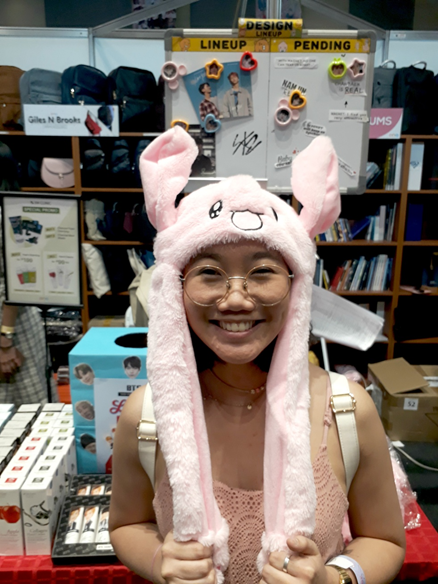 Fans also supported other fans by buying fan-made artworks, stickers, and posters — all perfect for journaling or creating a Kpop shrine at home.
Celebrating Talent and Friendship
KPOP CON X also displayed Filipino talent through a line-up of vocal performances and dance numbers. Dance cover groups opened up the festivities by slaying the stage with their amazing versions of this year's popular bops.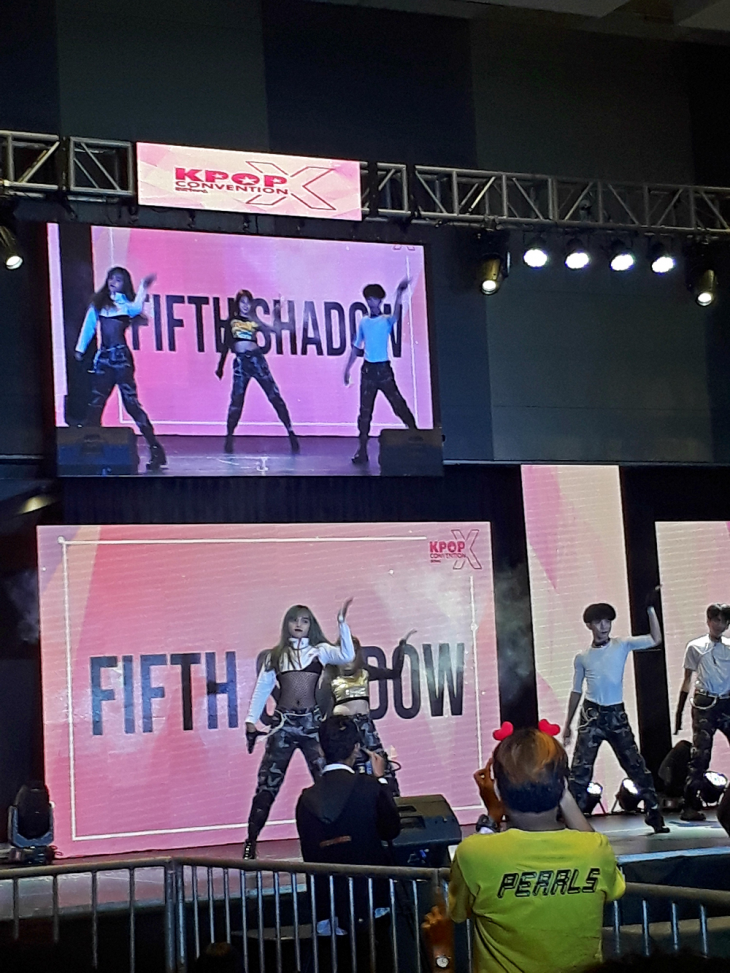 Kpop Singing Star Year 10 also introduced us to singers with incredible talent. They serenaded the crowd with their rendition of their idol's favorite hits such as MAMAMOO's "Egotistic," iKON's "Love Scenario," and more.
The night concluded with Kolors of Unity, a special PKCI segment where everyone raised their lightsticks to show Kpop community unity.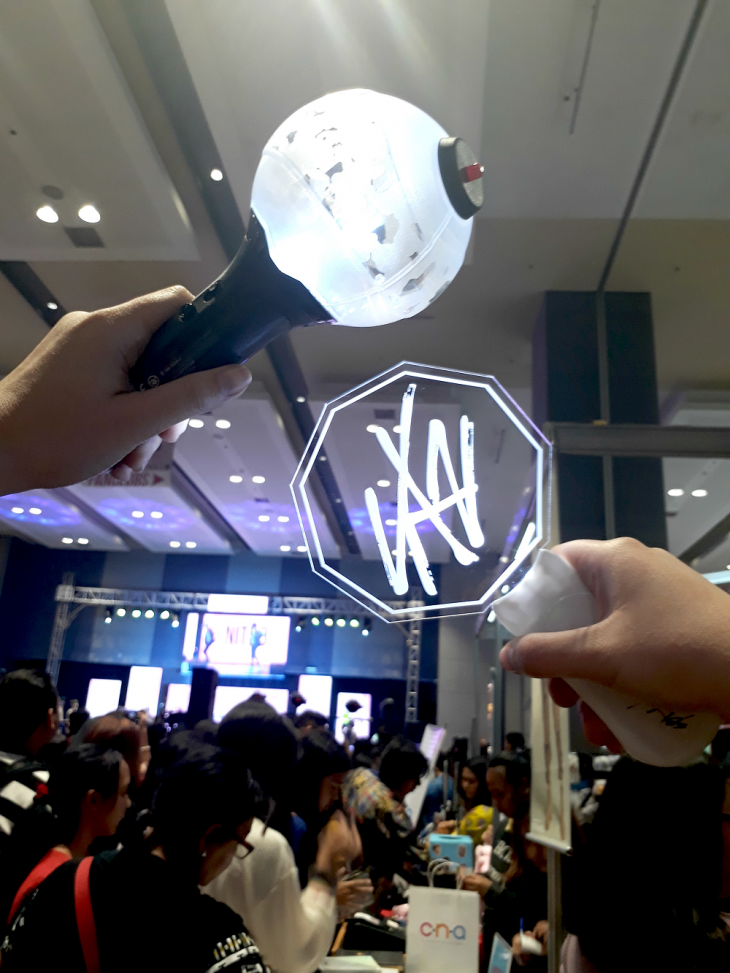 KPOP CON X was an amazing event for PH Kpop fans. Apart from the goods that nearly emptied our pockets, the convention served as a reminder that our shared love for our overseas idols, no matter how strange it looks to outsiders, makes our community the most kolorful one.
Ashley Petallano
Ashley is an awkward potato in love with words, Kpop, and corgis. She spends her free time dancing like one of those balloon things you see in malls.