Raine
Raine is a content writer for Axadra and a digital…
K-pop has been around for more than a decade and has become a cultural phenomenon worldwide in the past couple of years. If you've been listening to any K-music, you've definitely heard of TWICE.
The nine-member ensemble has been topping charts left and right, winning major awards in South Korea, and breaking sales records.
But if you haven't heard of them yet, then it's prime time to get familiar with one of the biggest girl groups in the world and arguably the biggest girl group in South Korea.
Now there are a lot of popular groups around the world, who hasn't heard of Blackpink, Red Velvet, and Mamamoo, right? But when it comes to South Korea, Twice has claimed the name "Nation's Girl Group" the moment they debuted in 2015 and has been a beloved act all over the country since then.
So why are they so popular and who are the members of twice?
The Members of TWICE: How TWICE was Formed
Twice, commonly stylized as TWICE, is a South Korean girl group formed by JYP entertainment. The group was introduced to the world through JYP's 2015 idol program SIXTEEN where sixteen aspiring JYP trainees competed for the spots in JYP's new girl group TWICE.
The group is composed of: Jihyo, Nayeon, Jeongyeon, Sana, Mina, Chaeyoung, Dahyun, Momo, and Tzuyu.
Notable artists who also joined the competition were soloist Jeon Somi (who was just 14 years old at that time and one of the youngest of all the trainees in the show), Itzy's Chaeryeong, and IZ*ONE's Chaeyeon. JY Park, the CEO of JYP entertainment, only planned to include seven girls in the group, but he changed his mind and later decided to include Tzuyu and Momo in the lineup. In the end, the ones who ended up in the group were the older and more experienced trainees.
If you're wondering about TWICE members' age, who's who in the group, how many Japanese members they have, then stick around as we'll tell you more details about each of the members in the following sections.
Curious about why the group was named Twice?
Fun fact, the group was named TWICE because they were meant to touch the hearts of people twice — once through the ears and another through the eyes. It's a promise they've kept through all these years. Their music remains colorful, feel-good, and fun to listen to.
All nine members are visuals, meaning every single one of them knows how to project themselves on print or television. True to JYP style, every single member of TWICE is an amazing dancer with emphasis on technique and dance lines which JY Park is a stickler for.
Who are the Members of TWICE?
Twice is a very interesting group. They're not just cheerful, cute, or beautiful, their music varies but always brings about a colorful style. The members are also not only beautiful but good at dancing, singing, and entertaining the audience.
Each member represents a unique color and brings something new to the table that makes the whole concept of the group different from others.
Jihyo (Full name Park Jihyo), Feb. 1, 1997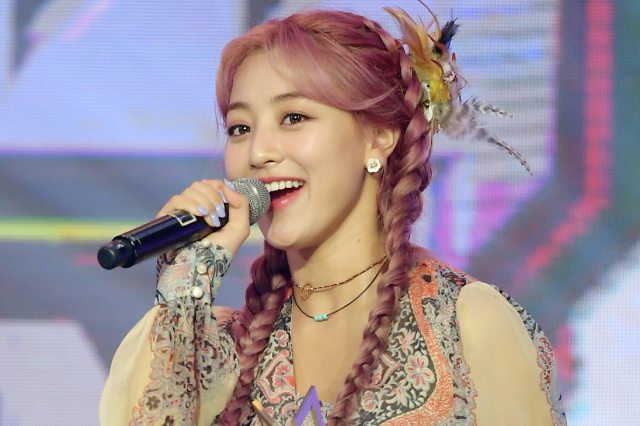 The group's leader, Jihyo is also the main vocalist and the member who trained with JYP the longest. She joined the company at the age of 8, before debuting at 18.
Jihyo already garnered a lot of experience before she debuted as she became the face of Innisfree before she joined Twice and being signed with JYP, she was able to train alongside big names like Sunmi, Suzy, and 2PM's Nickhun.
She voiced out that she had many ups and downs before she was able to debut as TWICE's leader. One of which is that her debut date seemed to be pushed and pushed further. She was set to debut in a JYP girl group project with now-bandmates Sana, Nayeon, and Jeongyeon, but it was canceled.
However, all's well that ends well. Now she's the leader of one of the most successful girl groups in the world and is in a happy relationship with soloist Kang Daniel.
Nayeon (Full name Im Na-Yeon), Sept. 22, 1995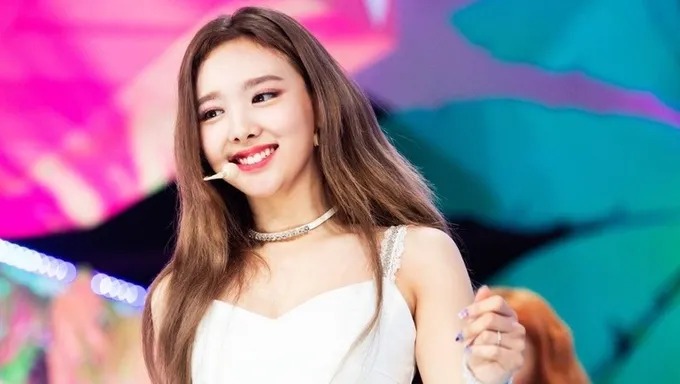 Nayeon is the oldest member of the group and also TWICE's center or the face of the group. This means that if you've seen any of TWICE's popular MVs (music video), then you'll notice her occupying the center spot most of the time.
In K-pop, the center is usually someone who embodies what the whole group is all about. When someone sees the center, they'll automatically get the feel of the group's music and style. That is what Nayeon represents.
She's also a strong vocalist, so you'll frequently hear her voice at the beginning of the songs and most of the chorus along with Jihyo.
Jeongyeon (Full name Yoo Jeong-Yeon) Nov. 1, 1996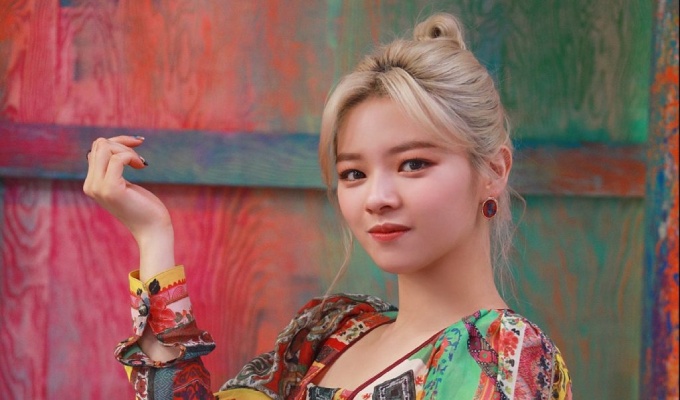 Jeongyeon has always been a crowd favorite from the very beginning. She ranked first in the reality show SIXTEEN and won the entire competition. She comes from a line of celebrities as well. Her older sister is the actress Gong Seungyeon and her father is a chef who's known for working for South Korea's former president King Dae-Jung.
Jeongyeon is also the lead vocalist and also the second tallest member of Twice at 1.67 m (the tallest being their youngest member, Tzuyu.)
Another fun fact, the leader position in TWICE was decided through anonymous voting and Jeongyeon came in 2nd place.
Dahyun (Kim Dahyun) May 28, 1998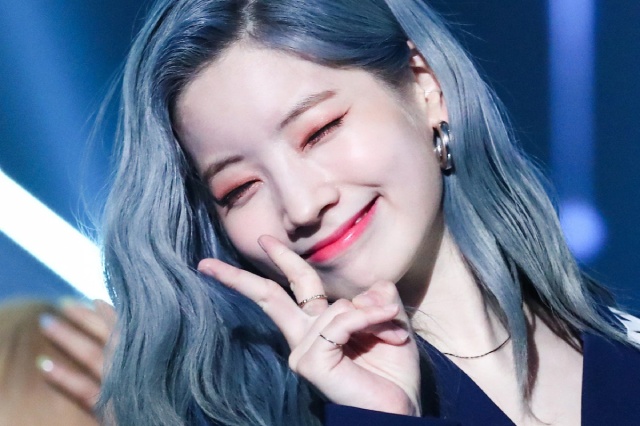 Dahyun is TWICE's lead rapper and sub-vocalist. Prior to joining TWICE, she became a viral sensation for her eagle dance. She auditioned for SM, JYP, and YG, three of the biggest companies in South Korea, and chose JYP in the end.
She's one of the more fearless and perkier members who's known to be the queen of energetic dance skits.
Sana (Minatozaki Sana) Dec. 29, 1996
One of three Japanese members, Sana is a sub vocalist of TWICE. She was born in Osaka, Japan as an only child. She was cast by JYP while she was shopping with her friend and she passed the audition on April 13, 2012.
Sana is bilingual and can speak both Korean and Japanese. She's very artistic and she's known for her skill in calligraphy.
She had been constantly listed in TC Candler's annual list of 100 most beautiful faces of the year three years in a row. Ranking 46th in 2018, 48th in 2019, and 29th in 2020.
Mina (Myoui Mina) March 24, 1997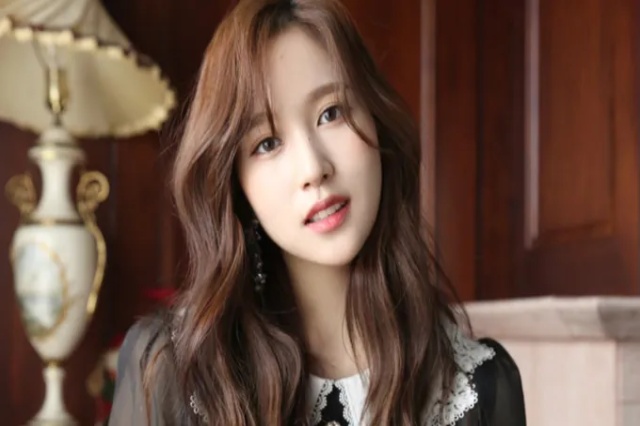 Mina is one of three Japanese members of TWICE along with Sana and Momo. She's the main dancer and a sub-vocalist.
She was born in San Antonio, Texas to Japanese parents then moved back to Japan when she was a toddler.
Like Sana, Mina was cast while shopping in Japan with her mom and passed the audition in Japan on January 2, 2014. Like the date suggests, it only took her a year to debut, but she learned ballet for 11 years, a skill that she used to her advantage to rank high in JYP's reality program.
Momo (Hirai Momo) Nov. 9, 1996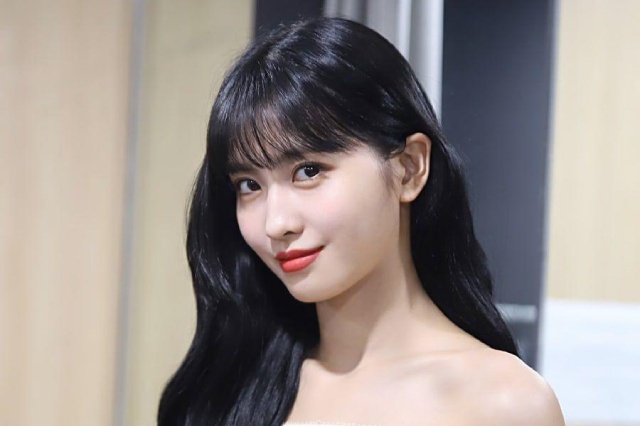 Momo is also one of the Japanese members of Twice. Born in Kyoto, Japan, she was scouted by JYP Entertainment after seeing a dance video of her and her sister. She passed the audition on April 13, 2012, however, her sister didn't make it.
She's also the main dancer and sub rapper of the group. If you're wondering why there are two main dancers, it's because Momo was added to the group after she was eliminated in the early episodes (episode 6) of SIXTEEN. Her urban dancing skills along with Mina's ballet skills adds more power to the group's overall performance.
Chaeyeong (Son Chae Young) April 23, 1999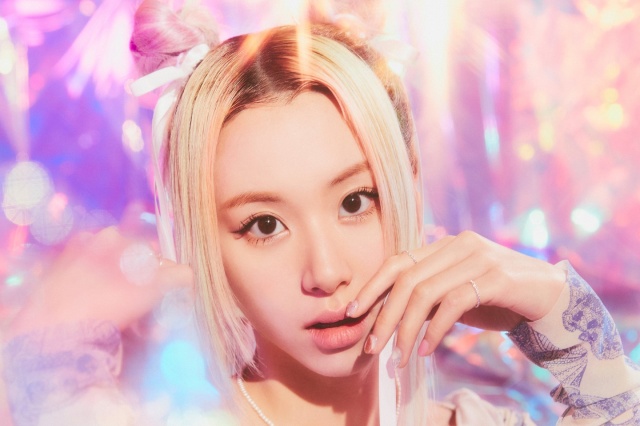 Chaeyoung is one of the maknae in the group along with Tzuyu. Maknae means youngest in Korean. She's the main rapper and the sub-vocalist. Although the youngest, she's the most experimental when it comes to fashion and hairstyle so you'll frequently see her changing up her hair more than once in a comeback season (comeback season is when a group returns with a new song or new album.)
Tzuyu (Chou Tzuyu) June 14, 2020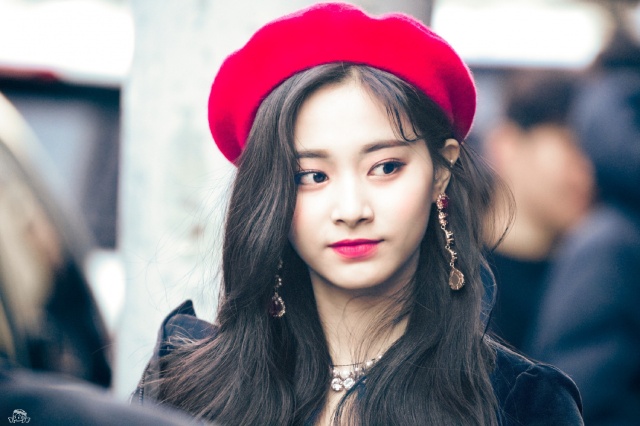 The youngest member in the group, Tzuyu is also the only Taiwanese member in TWICE. She holds the position of lead dancer, sub-vocalist, and visual.
A visual is someone meant to get attention, so even though all TWICE members are beautiful, Tzuyu takes the main visual position. This is different from Nayeon's center position where she takes the center position in performances or photos. True to the title, she snagged 2nd place on TC Candler's 100 Most Beautiful Faces of 2018, she was named the Most Beautiful Face of 2019 and ranked 4th in 2020.
Twice Discography
As the Nation's Girl Group, Twice does have a hefty discography and they currently hold the top position for the best-selling girl group of all time. Album sales from South Korea and Japan alone round up to a total of 9.06 million copies sold.
They have already won 107 awards in the span of just six years and bagged 16 Daesang, the most Daesang awarded to any Korean Female Group in history.
In the Korean music industry, a Daesang or the Grand Prize is the highest form an artist can get in an award ceremony, and one of the highest honors any Korean artist can receive in their career. Daesang awards include Artist of the Year, Song of the Year, and Album of the Year, and are determined by physical and digital sales.
TWICE Albums
To date, TWICE has released 6 full albums, 12 extended plays, 3 compilation albums, 6 repackaged albums, 2 soundtracks, 9 single albums, and 3 digital singles.
Raine
Raine is a content writer for Axadra and a digital marketer specializing in SEO. She has been in the marketing industry for years working in tech and TV production. A writer by day and a reader by night, she enjoys aquathlons, long runs, and playing short trills on the piano.