Filipinos love merienda, aka the snacks we munch on in between meals. These light meals are typically taken twice a day (once between breakfast and lunch and once between lunch and dinner) Some of us even sneak one more snack at midnight. 
 There's no shame in enjoying merienda (or meryenda) time; after all, hunger can strike at any time. When the stomach rumbles, we have to obey.
Although Food Panda and GrabFood are lifesavers, not everyone has the time or budget for deliveries. Fortunately, a little pantry raid and some easy recipes can satisfy your cravings. 
Here are some easy-to-do merienda ideas. Some of them may be familiar and others may be new to you.
Merienda Ideas You Can Try
Merienda is good for satisfying your sudden (or scheduled!) snack cravings. If you want to fill your time with some food, here are merienda ideas you can try.
Maruya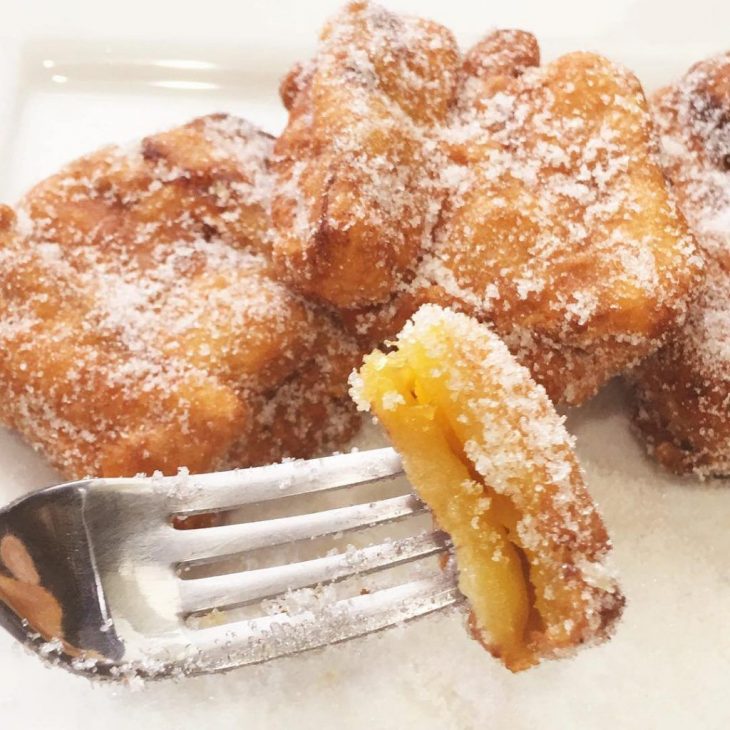 If you love bananas, you know this classic favorite. Maruya is made of saba, which you dip in a batter (all purpose flour and cold water with a bit of salt), fry and serve with a light dusting of sugar. The best version of these banana fritters often uses underripe saba because it's naturally sweet and tender. 
Homemade Taho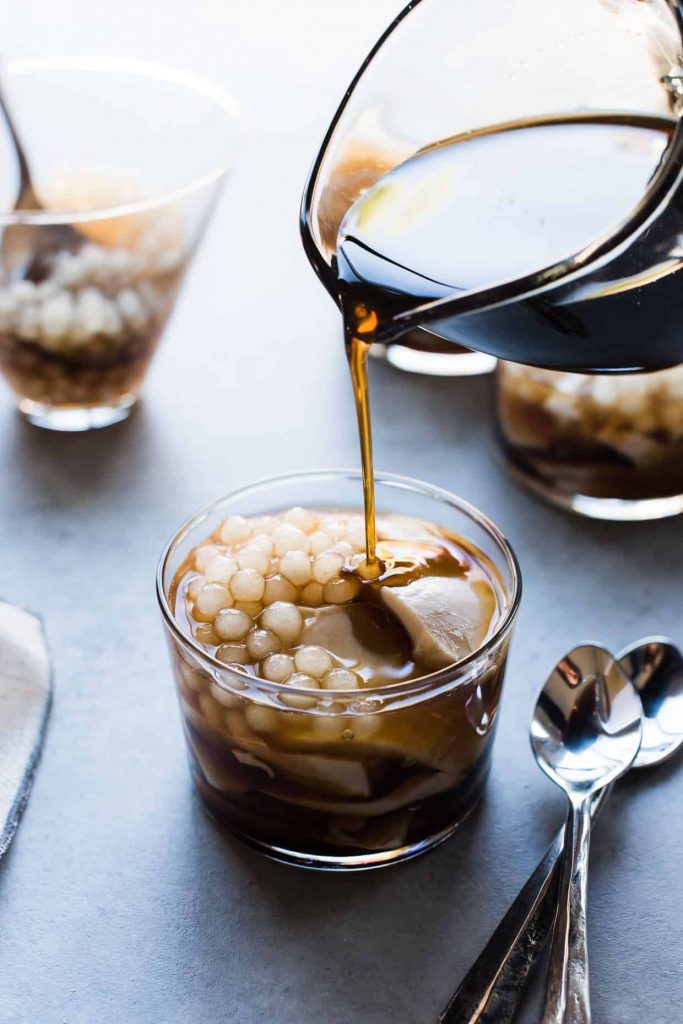 Do you miss your taho fix? Pre-pandemic, people used to order their taho before they go to work in the morning. Now, there's no set rule that you can only enjoy taho in the morning. You can also enjoy it during merienda time. 
The other good news is you can make your own taho! All you need is unsweetened soy milk, mini sago (tapioca), unflavored gelatin and brown sugar. You can also add a touch of pandan flavor. 
Corned Beef Potato Balls
We only know a few people who don't love potatoes. Potatoes are a classic snack, whether you're a carb-conscious or not. 
Most people indulge in French fries or potato chips, but if you want a different twist on your potato indulgence, try corned beef potato balls. If you have a can of corned beef and potatoes in the fridge, combine them, fry them and enjoy!
Pancit Malabon or Palabok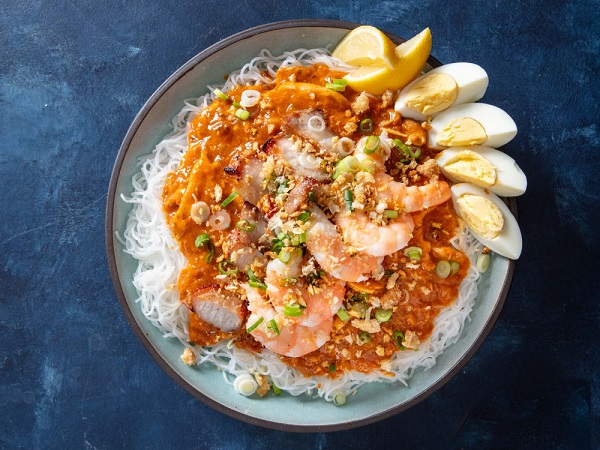 Pancit is a classic Filipino snack. It's a snack if it's a smaller portion, like a small bowl or plate. But if you go to town on this dish, like a small bilao, you're eating a full meal. It's a full meal because this snack contains everything you'll need: carbs, protein and all other good bits, from crab fat to pork chicharon.
Two of your best options are pancit Malabon and palabok. If you're craving thin noodles with a bit of sauce and porky flavor, go with palabok. If you want thick noodles bathed in crab fat-filled sauce and more seafood toppings, go with Malabon.
It's not an easy snack dish to make, yes, but it'll be well worth your effort. Just prep your ingredients for either dish early on. You want to make the sauce first because that can be set aside until your noodles are ready.
See Also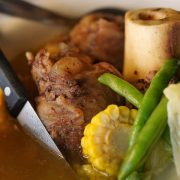 Potato Mojos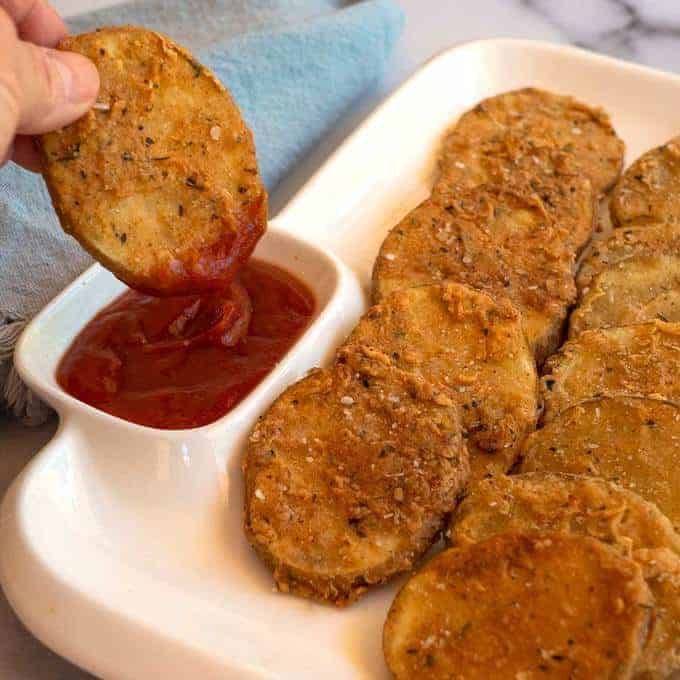 Still on the potato train, you can also recreate a restaurant classic at home. For example, if you love Shakey's mojos, all you need are potatoes, instant fried chicken breading, eggs, salt and pepper. You can also make your version of the ranch dip with sour cream, salt, mayonnaise, pickle juice and chives.
Palitaw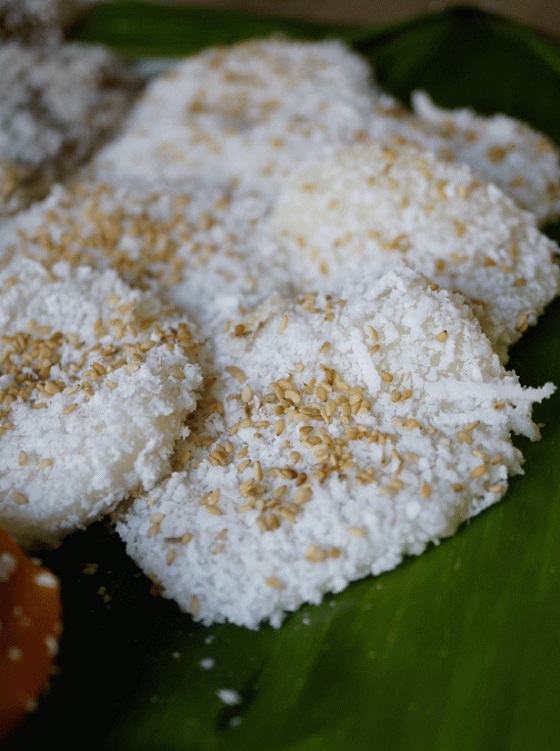 Rice flour is a common ingredient available in local palengkes since Filipinos love kakanin recipes. If you have the time to make a quick merienda, drop by the nearest palengke to buy some rice flour and make palitaw, aka boiled slips of rice. Palitaw gets its name from its cooking process; when cooking, the boiled slip of rice sinks first before floating to the top of the simmering water. When it floats, it's a sign that your palitaw is ready. Cap off your recipe by dusting the kakanin with niyog and sugar.
Mango Ice Cream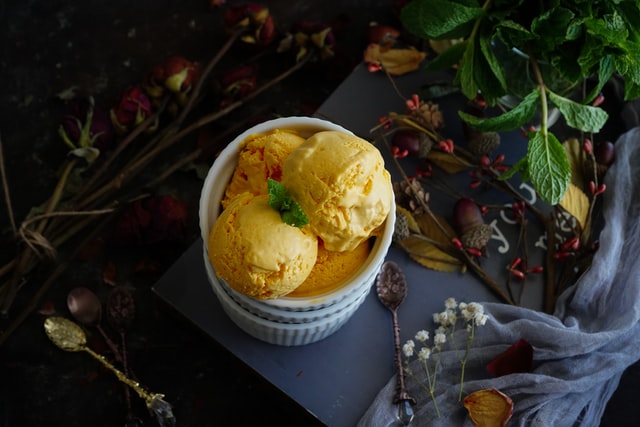 Want to cool down at home but the fridge is out of ice cream? Make your own.
All you need are three ingredients: mango, 500ml of all-purpose cream and 168ml condensed milk. Freeze your all-purpose cream for 2 hours first before mixing all three ingredients. 
Other merienda ideas for morning, noon and night are binatog, ginataang bilo bilo and lugaw or goto if the weather is cool enough.
Merienda time is always an important time. Instead of ordering online or going out, make your own merienda with these ideas!
Ashley Petallano
Ashley is an awkward potato in love with words, Kpop, and corgis. She spends her free time dancing like one of those balloon things you see in malls.