Every country has its unique bowl of comforting pasta soup meant for chilly evenings. The Italians have their pasta fagioli (beans and pasta). The Mexicans have their sopa di fideo (tomatoes, thin noodles, and fresh cilantro). The Americans have their chicken noodle soup (obviously, chicken and noodles). And from the Americans, we take their classic nourishing soup and turn it distinctly Filipino: the sopas.
What is Sopas?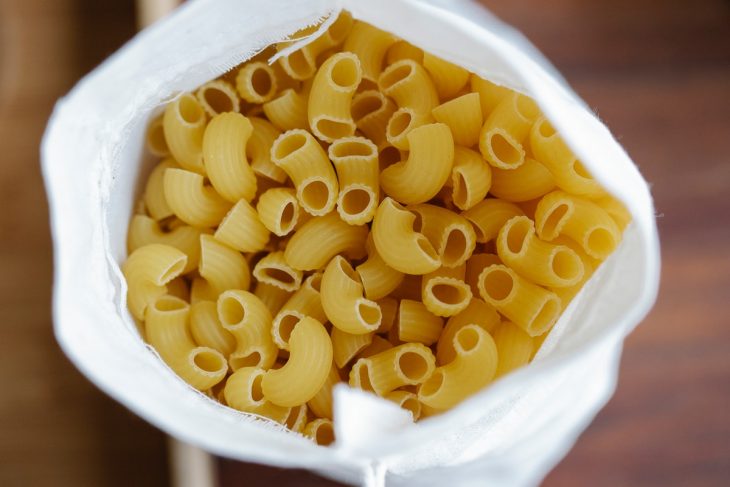 Sopas is a creamy macaroni soup with chicken. The US-inspired concoction combines a mix of vegetables: carrots, celery, and cabbage. In its most stripped-down version, the sopas (which translates to "soup") only calls for six main ingredients; the sixth essential one being the milk, which creates this yummy dish's richness.
But other people like to zhuzh up their sopas recipe with other proteins, mostly processed meats, like ham and hotdogs. That's when you've got the spare cash to get those pricey processed ingredients. Yes, your sopas is probably going to be so tasty with more morsels of meat that you'll have more than two bowls of it. But that doesn't mean the usual recipe for sopas won't be as heavenly.
It's still a soup, which means you only need enough time to build flavor. Don't half ass it with a bouillon because your chicken macaroni soup is going to taste like a machine made it — with chemicals and ingredients anyone can barely spell.
No. You don't want your supposedly comforting bowl of soup, with a history as far back as the American Occupation, to feel like a fraud instead of lola's warm hug while the storm rages outside.
So How Do You Cook Sopas?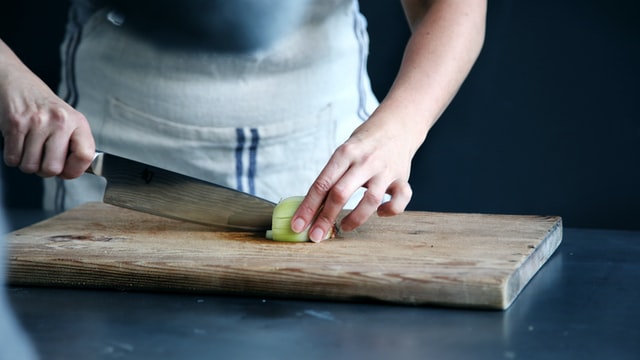 Every lip-smackingly good soup starts with a broth — a homemade one with bones and plenty of aromatics. If you're vegan, substitute your chicken broth with shiitake mushrooms simmered in carrots, onions, garlic, kombu, and white miso. The richness of this vegan broth may play well with milk, which you can substitute with soy or oatmeal.
The next soup principle to follow for cooking your sopas is the slow simmer. Any type of broth-based food, from sinigang na baboy and tinolang manok to batchoy and bulalo, calls for patience. You need time to build the layers of flavor; let science do its magic on the stove while you go off and watch your K-drama series on Netflix or finish up a report for the boss.
The other soup principle that'll help you make the best damn sopas recipe is preparation. Use the right pot (metal or non-stick) with a long handle (so you can pour easily, if needed) and ladle (plastic or silicone). And prep your sopas ingredients ahead; make the chicken broth with the bones and set aside, skimming the scum that forms on top (scoop that and chuck it); dice the vegetables, chopping the cabbage.
When you're prepared and organized in the kitchen, you can whip up complex Filipino dishes made in a professional kitchen.
Here's how to cook sopas:
Ingredients
1 kilo of chicken (free range variety tastes better than factory raised), bone-in for the broth, cooked meat shredded for the soup
½ kilo (500 grams) elbow macaroni
1 tablespoon of vegetable oil
1 whole garlic, crushed for the broth
3 bay leaves
3 cloves of garlic, crushed and minced for the sopas
1 onion, minced
1 stalk of celery, for the broth
4 stalks of celery, minced for the sopas
1 carrot, diced
Half of a whole cabbage, chopped
1 can of evaporated milk (fresh milk could also be better)
Peppercorns for the broth
Salt and crushed black pepper
How to cook it
Make the chicken broth with five cups of water, whole garlic crushed garlic, a stalk of celery, whole peppercorns, a tablespoon of rock salt, and bay leaves. Bring it to boil and simmer for about 30 minutes, or until the meat is fork-tender. Remove the residue or scum that has formed on the top as you simmer. Separate the meat by shredding, then set aside.
Strain the broth to get just the liquid and set this broth aside
In a pot, add the oil and saute the onions first, adding the garlic and celery. Let the so-called holy trinity of ingredients sweat, which means soften but down brown.
Add the shredded chicken and saute for two minutes.
Pour the strained broth and let simmer for 15 minutes. Season with salt and crushed pepper. Remember, low and slow.
Once the soup starts to bubble up, taste and salt accordingly. Then add the elbow macaroni. Cook for about 10 minutes.
Check your sopas; bite into a macaroni to see if it's al dente (you don't want the pasta to be mushy because it'll turn your soup into baby food) and taste the sopas. Does it need more seasoning? If not, add the chopped cabbage and let simmer until the vegetable softens a little (personally, I like a little crunch with my veg, so I don't cook them too much)
Stir in the milk last and simmer for about 10 minutes.
When the chicken macaroni soup's boiling, remove from the heat and serve.
What Do You Eat with Sopas?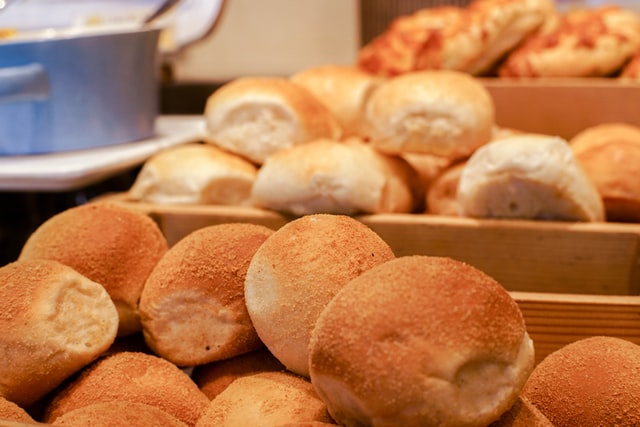 Starch goes well with any kind of soup; the best bowls are sopped up with crusty bread (like a sourdough or a baguette) if you're European or rice if you're Asian. But what do you eat with sopas?
Your accompaniment will depend on which time of day you like slurping up this comforting chicken macaroni soup.
Some will have it for breakfast, so you could toast pan de sal or warm up puto to go with it.
Others will want it as a snack, so crackers will go well with the sopas. If you're having it as a main for lunch, a grilled cheesy sandwich on the side would fill you up.
Sopas can be a full meal on its own, with its protein and fiber and other vitamins from the veg. When you finish a big bowl of your preferred sopas recipe, you'll be ready to take a long nap. But if you like texture in your meals, having lumpia with your sopas can turn into a pretty good lunch.