As an American in the Philippines and a self-proclaimed foodie, one of the best things about living in a foreign country is getting to try out the local cuisine. The Philippine Islands hold such an amazing variety of things to eat that are both unique and delicious! Whenever my husband and I get to travel outside of Manila, we love to eat local and try new things, and there is a never-ending list of things to try! So, if you love either food, traveling, or both, here are some must-visit destinations to try both the original and unique twists on some Filipino favorites.
1. Tagaytay: Bulalo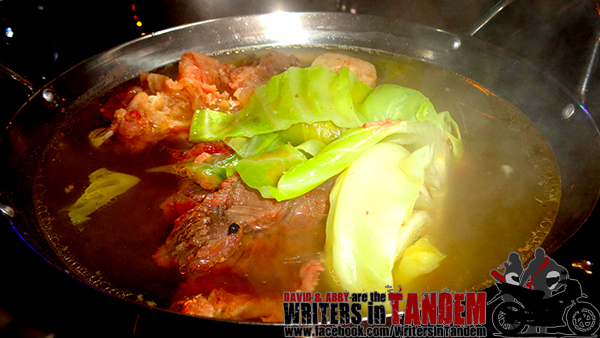 While what city bulalo originated from (Batangas or Tagaytay?) is still debated on, there's one thing that no one can argue—Tagaytay does indeed have an abundance of restaurants and eateries that make a delicious version of this classic beef broth. Driving through Tagaytay, everywhere you look you will see signs telling you to come try the bulalo at one restaurant or another and stopping at one is something you will definitely not regret!
2. Vigan: Longganisa
Related to the Spanish chorizo sausage, longganisa is a dish that can easily be found all over the Philippines. Every province has their own take on it, but Vigan is especially well-known for theirs. Since longganisa is one of my husband's favorite foods, we hope to one day visit Vigan ourselves to try their famous version of this delicious sausage and cross it off of our own bucket list!
3. Laguna: Buko Pie
The entire province of Laguna is known as the original home of buko pie, but when visiting Laguna you should especially make sure to pass through the city of Los Baños and try a slice of the pie there as it is considered their specialty. Just like the signs for bulalo you'll see in Tagaytay, everywhere you look in Los Banos you will see eateries inviting you to try their original buko pie, and your family will love it if you bring one home as pasalubong!
4. Cebu: Lechon
A must-have dish at all parties and the national dish of the Philippines, lechon is said to be at its best in Cebu. In fact,well-known Chef Anthony Bourdain has gone so far as to proclaim it the "best pig, ever"! So when in Cebu, lechon should definitely be on your bucket list of things to eat. You can't go wrong with that perfect, crispy, crackling pork skin!
5. Pampanga: Sisig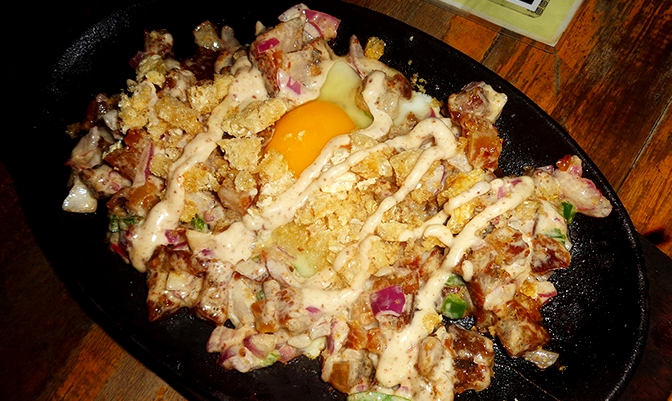 Traditionally made with the meat from pig heads, sisig has become a much-loved dish to Filipinos and foreigners alike and can now be found made from many different kinds and cuts of meat. As the "Sisig Capital of the Philippines," Angeles City in Pampanga should be a stop on every foodie's list so that they can taste the original sizzling dish.
6. Ilocos: Empanada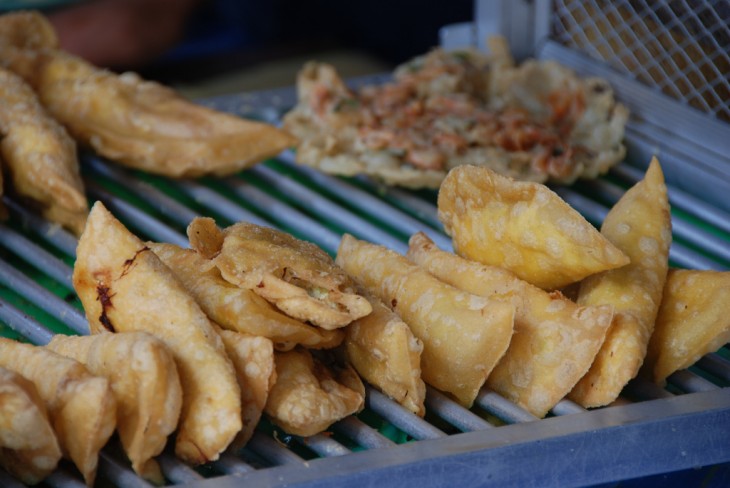 Though this is another dish with Spanish origins, the Ilocos version of it truly makes it Filipino with its use of local ingredients such as papaya and longganisa. A very popular merienda, you will have no trouble finding street food vendors selling these yummy treats along with a spicy vinegar dip.
7. Bicol: Bicol Express
Originally a poor man's dish with simple ingredients, Bicol express has evolved and become a popular stew-like dish with creamy coconut milk and a fiery kick. The name of the dish itself is pretty much a giveaway as to its origins, so if you're a fan of Bicol express like I am, Bicol is another stop you should surely add to your list!
8. Bulacan: Crab Fat (Taba ng Talangka)
Made from the fat of a variety of small crabs, taba ng talangka is a unique ingredient that can be used in many different ways. It may not be healthy, but it is definitely delicious! It is said that the some of the best taba ng talangka, or crab fat, comes from Bulacan, so next time you're there be sure to order a dish featuring this ingredient and also pick up a jar or two to bring home and cook with yourself!
9. Quezon: Pancit
Pancit is such a versatile dish, and the province of Quezon does an amazing job in proving that. Many different versions of pancit originate from Quezon, including buko pancit, where strips of coconut replace the noodles, and pancit habhab, which is served on a banana leaf. If you're a noodle lover, Quezon will be a must stop for your taste buds!
10. Malabon: Turon
In Malabon, turon isn't the traditional deep-fried banana- and langka-filled lumpia wrapper delicacy that we all know and love. Instead, Malabon's unique version of turon is filled with sweet mung beans! If you are a fan of classic Filipino dishes with a twist, Malabon's turon is one you shouldn't miss!
Whether you like to trace back your favorite foods to their roots and taste the most authentic version, if you are more adventurous and like to try unique editions of everyday foods, or if you just love food in general, these are all stops for every foodie to consider in their travels for a very satisfied stomach!
Janessa Abigail Hizon
Abby is from the USA and moved to the Philippines to be with her husband, David Christopher Hizon, who also happens to be her photographer for most of her writing endeavors. A gamer, a bookworm, an animal lover and a self-proclaimed foodie, she is passionate about everything that she does and hopes that will come across in her writing. Follow her at http://facebook.com/WritersInTandem & http://www.thewritersintandem.wordpress.com