Joy Soriano
Joy has been a vegan for over 20 years. She's…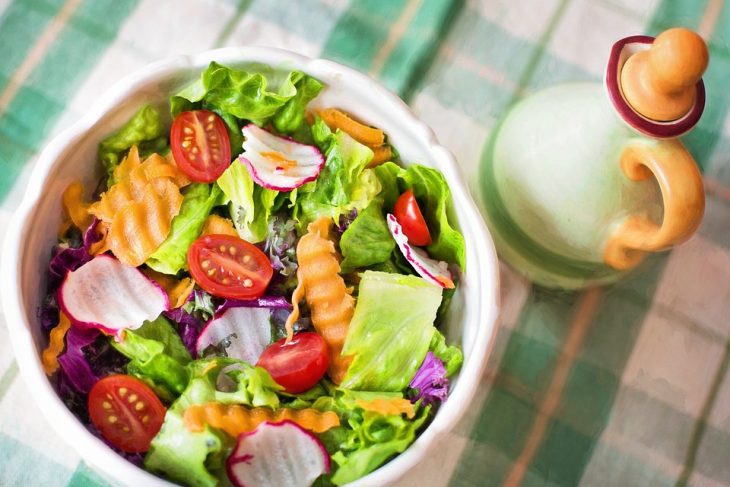 Pop quiz, hotshot. There's an hour on your lunch break. Everywhere you go, lines are forming, and restaurants are filling up. You're hungry, and there are no other places to eat in. What do you do? (Pause for dramatic effect) What do you do?
An Invention Called "Delivery"
If you don't have time to cook at home, you call for delivery — that's what you do, you drama queen.
But if you're vegan like me, you can't just call any old restaurant. You'll need a good selection of vegetarian places that deliver in and around the Makati CBD.
You can also try restaurants that have vegetarian items on their menu, such as Mediterranean Café (I recommend the falafel gyro on whole wheat, hold the mayo) and Pho Hoa (try the vegetarian cha gio). Both use Food Panda for their deliveries so take note.
Food Panda's given a reliable service so far. But you can burn a hole in your pocket using it every day. Fortunately, some vegetarian places use their own delivery guys and don't charge for the service. You'll still spend a couple hundred or so, but at least you know you'll get proper food. You will not be at the mercy of a cup noodle.
Here are some places you might like to try:
Juicesabel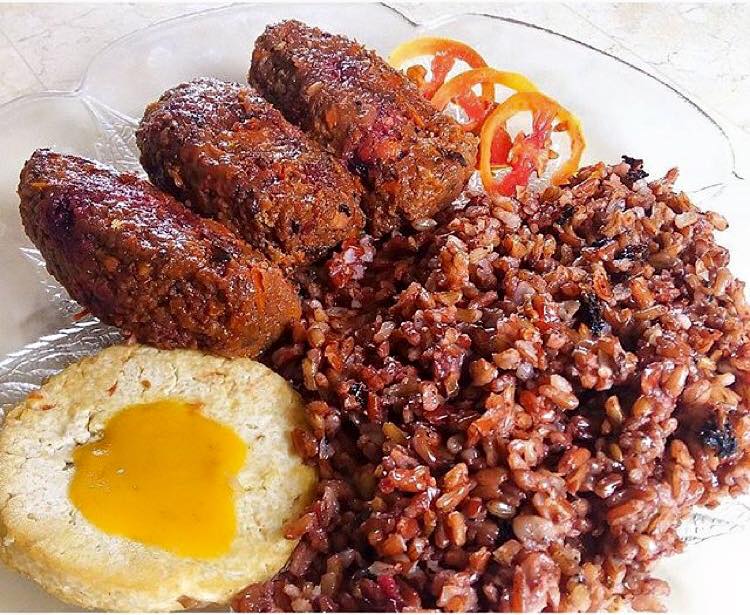 It's an all vegan café. Apart from the detoxifying juices, Juicesabel also does red rice meals for deliveries, for P150. It's free for people in Makati, the BGC, and McKinley area. Outside of these areas, delivery fees will apply.
So what can you eat for lunch at an all vegan café? It has a different special lunch menu every week. The previous one had palabok, Korean bibimbap, and Thai tofu curry. But you can also get vegan burgers, with soy cheese. Juicesabel's portions are generous; for P150, you get a spectacular, healthy, and filling lunch.
SMS your order before 10 a.m. so you'll get your food in time for lunch, or before. The delivery guy makes several rounds (on his bike!) so when you get a message that he's nearby, meet him at the lobby of your building so you don't inconvenience other people waiting for their lunch.
Green Bar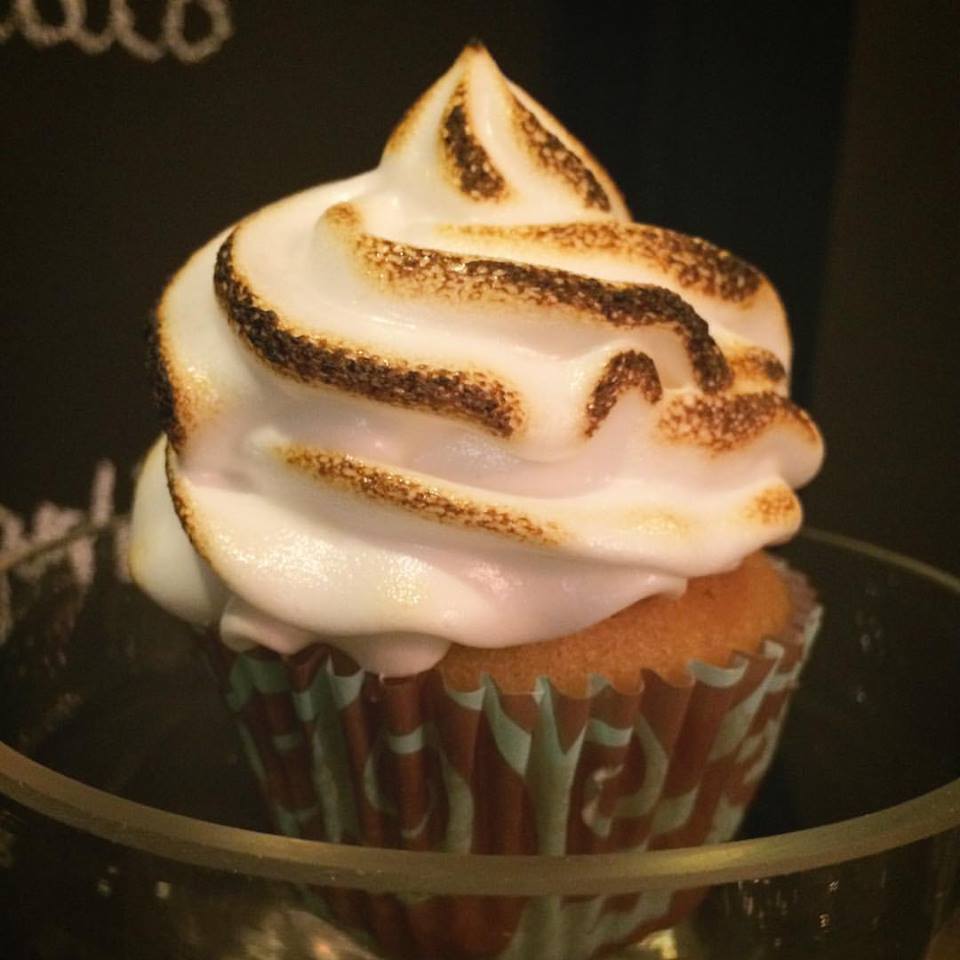 Green Bar uses Food Panda, so minimum delivery is P300, plus delivery fee. The vegan place has a limited menu still, with wraps, deli sandwiches, and salads. The biggest attraction for me is the vegan desserts — but the quesadillas are pretty tasty, too.
With dreamy vegan cupcakes at P100, you'll go over the minimum delivery, for sure. When you're beating deadlines and dealing with people, you'll need sweets to get through the day without committing a felony. And vegan cupcakes allow you to do just that, but without the indulgent dessert "ending up" in your thighs.
It's ideal to place your order before 11 a.m., too.
These two places, I've yet to try:
Greenery Kitchen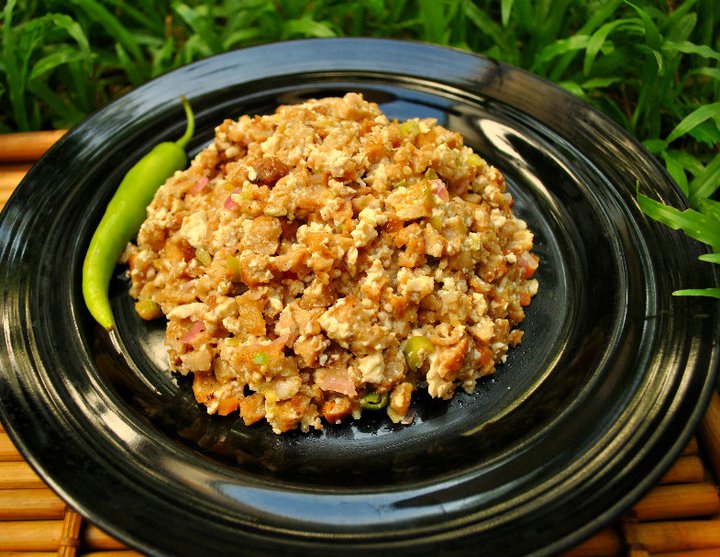 Greenery, like Juicesabel, offers lunch packs in the Makati area at P90 (add P10, for brown rice). A sample weekly menu includes un-chicken curry and tofu seaweed, lech-un paksiw and vege cluster, and sisig and ginisang munggo. The vegan cupcakes are cheap at P50 to P55 a pop, and 9" cakes at P900.
The café accepts orders at 10 a.m. through a hotline, and deliveries are free within Makati.
EdgyVeggy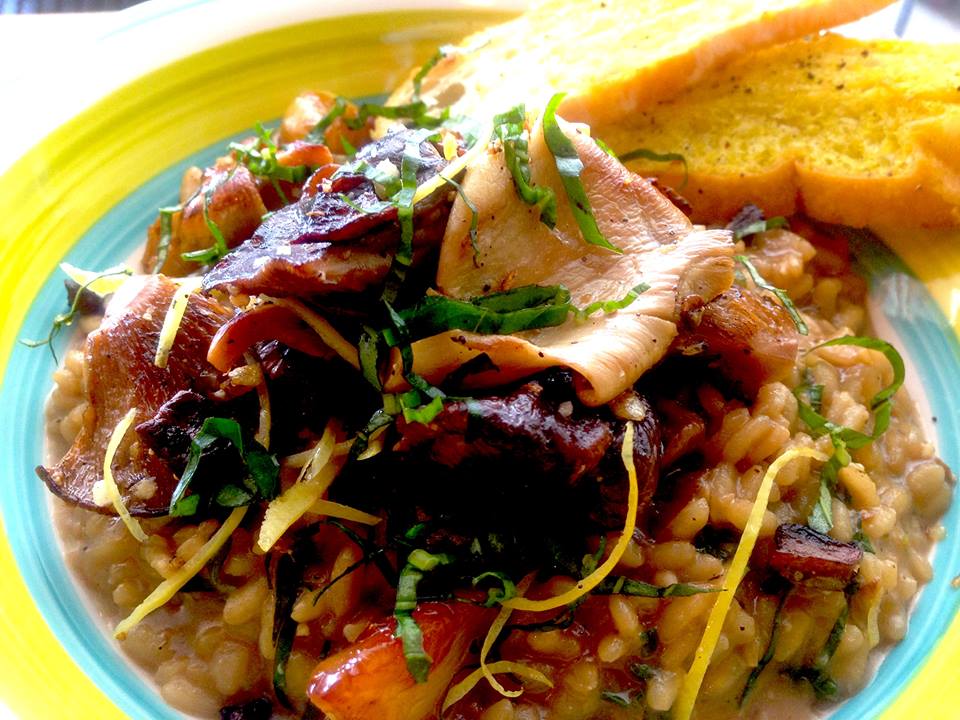 The vegetarian place delivers across Metro Manila, with fees (P80 for Makati) depending on your location. You'll have to meet the minimum delivery of P500 (for Makati, Ortigas, San Juan, and elsewhere).
What can you get from EdgyVeggy? There's brown rice risotto balls with marinara sauce (P180), vegan laksa rice noodles (P250), buckwheat soba noodles (P250), mushroom longganisa with coconut brown rice (P250), or mushroom tapa with garlic brown rice (P250), and more.
If you're ovo vegetarian, the café has organic free range eggs.
If you're ready to take your diet seriously this year, you may want to try the Thrive Detox menu. EdgyVeggy delivers complete meals for a week's worth of serious dieting. A minimum delivery could cost P600 for lunch and dinner, depending on your location. You can also get frozen food delivered.
Another place that delivers is Corner Tree Café (I highly recommend the baked tofu walnut burger P345, the Thai veg curry P315, and chocolate cake P180/slice). It's pricey, but worth it.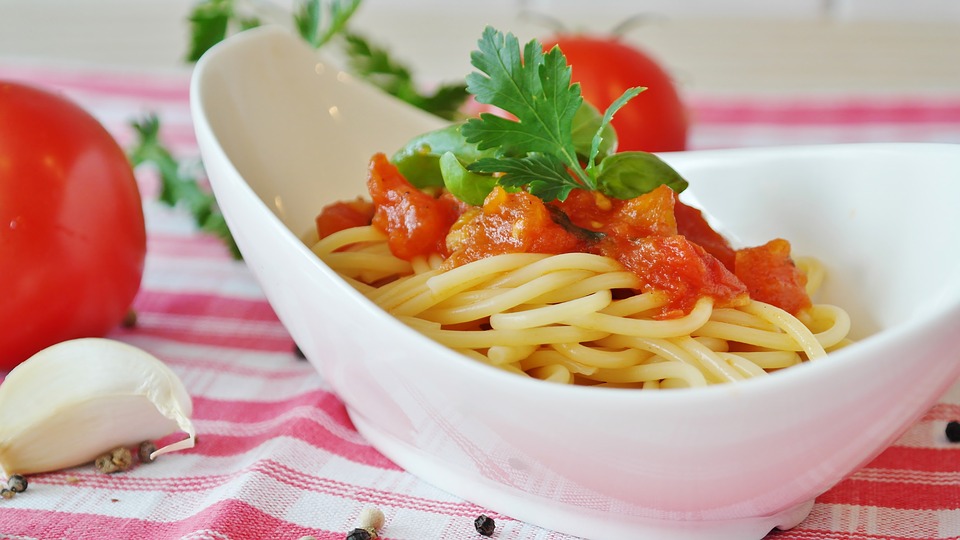 It's lunch, and you have an hour. Don't waste it lining up and stressing out over how murderously slow everyone's moving — especially that idiot who can't decide what to order when he gets to the counter. Log on. SMS. Get your food delivered. And start 2017 by eating better food.
Joy Soriano
Joy has been a vegan for over 20 years. She's done a wide range of stories for magazines, from music and movies to business and culture matters. She continues to write professionally to this day — like, right this very minute.