Charlene Owen
Charlene works for a popular greeting card company, hoping that…
A modern Filipina is an empowered Filipina who is not afraid to move forward and to inspire others to be agents of positive change. As a new year begins, we celebrate the year that has just come to a close by listing five great women who have excelled in their own fields, challenging norms and bringing hope in places that are in dire need of it.
Edita Dacuycuy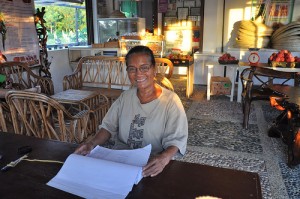 What started out as a mission to find an alternative remedy for her child's cerebral palsy has now become an entrepreneurial calling. Edita Dacuycuy, known in the north as the "Dragon Fruit Lady" is not only the Philippine's largest producer of dragon fruit, but also a practitioner of zero-waste farming. Her 10-hectare farm has also become a tourist attraction in Ilocos Norte, and has even inspired the first local Dragon Fruit Festival. Due to her efforts, she was named one of the Philippine Center for Entrepreneurship – Go Negosyo's Filipina Starpreneurs of 2014.
Monique Wilson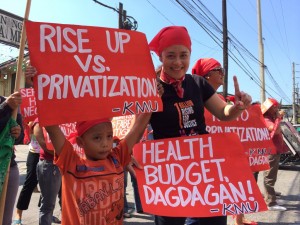 Monique Wilson is not just a theater actress, but she's also powerful voice for women who are victims of aggression. As the Director of One Billion Rising, a campaign that had a billion people dancing in what was touted as the world's biggest mass action for women in 2013, she promised to bring further awareness to women's rights. This was seen in various events she spearheaded or was instrumental to in 2014, which put the spotlight on groups that are rarely heard—comfort women, victims of Yolanda, and women farmers in Hacienda Luisita, among others—unifying their voices with their sisters' all over the world.
Arizza Ann Nocum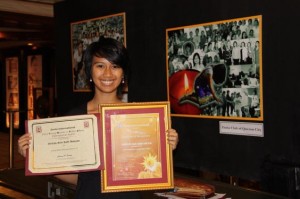 Following the footsteps of her journalist father, Arizza Ann is a college student who manages the non-profit Kristiyano-Islam Peace Library (KRIS). She has expanded the small nook of learning she started in Zamboanga to five more areas in Metro Manila, Davao City, and Rizal, bringing education to children who need it. Arizza won the Zonta International Young Women in Public Affairs Award (YWPA) in 2011 and a Ramon Magsaysay Award for her essay "True Empowerment" in 2014. She is also a nominee for the Emerging Leader award of the Global Filipina Women's Network, and she is currently the country's representative to the International Public Speaking Competition in London.
Tanya Guerrero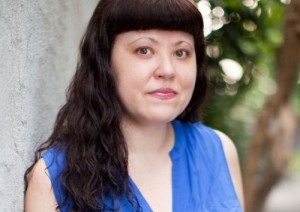 Tanya Guerrero is an animal activist and the Vice President of Compassion and Responsibility for Animals (CARA) Welfare Philippines. She heads the group's Animal Rescue Committee and has been on the field many times to give abused animals a second chance. As one of the most active members of the Facebook group Cat Care Philippines, she has saved the lives of many abandoned and abused kitties, including Verde, a blind tabby, who has successfully been operated on recently. Tanya is currently working on her young adult novel, The Familiar.
Grace Poe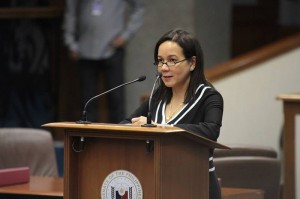 When other government officials seem to be pointing fingers at each other about issues that alienate the people, Senator Grace Poe has stepped forward to remind everyone about things that are important, such as feeding 15 million hungry Filipinos. Calling for a bigger 2015 budget for children's feeding programs, she noted that "the proposed budget is littered with frivolous programs we can do without." She continues to fight hunger and to push for an increase in the daily meal allocation of DSWD projects, which only amounts to P13.60 per child.
Charlene Owen
Charlene works for a popular greeting card company, hoping that what she writes makes some big, burly man somewhere cry. She's into MMA, and when she's not watching armbars on YouTube, she also writes for a tech blog or naps with her cat.